Should Schools Post Curriculum Online?
Survey for 28th Senatorial District Residents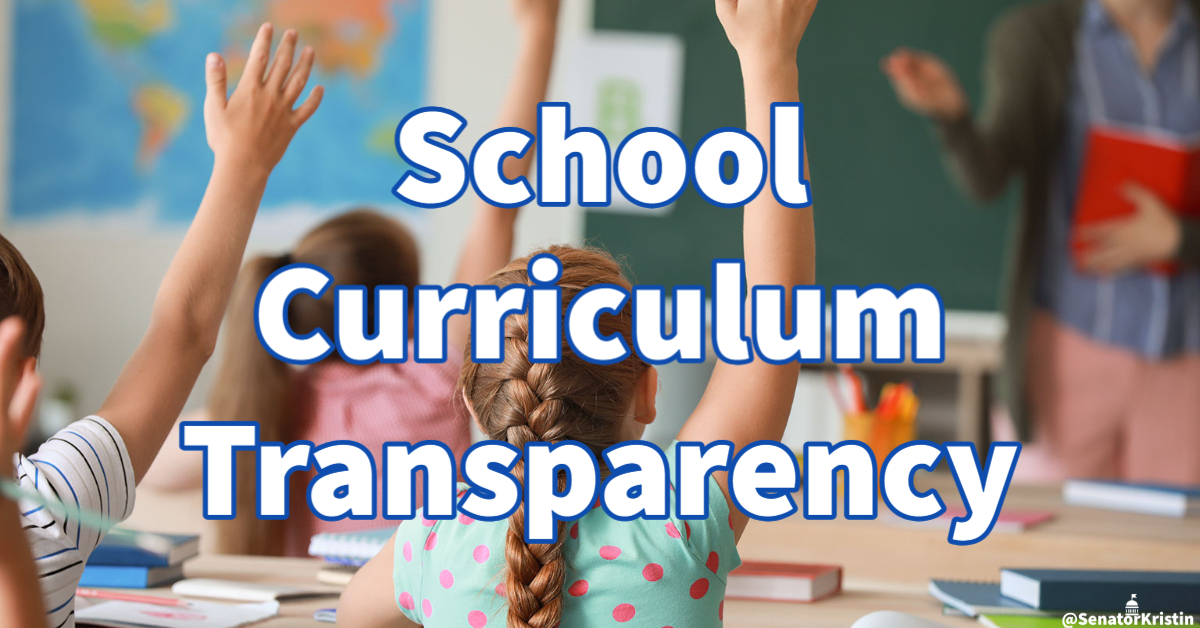 During the last several weeks, I have received more than 120 emails from our neighbors asking me to oppose House Bill 1332, which is legislation that would require school districts to post their curriculum to a publicly accessible website.
The email is a coordinated effort to oppose this measure that is currently pending in the Senate. Part of the email reads: "HB 1332 is not about transparency. It is part of a larger effort seeking to ban books, censor teachers, and turn our schools into ideological battle fields. HB 1332 is damaging, not just for what it represents, but also for the very real impact it would have on educators like me who would need to take time away from their students to collect information to be posted online for anyone to judge, regardless of whether they live in the school district."
In the last several months, we have seen local and national storylines about transparency in our public education system. As a former school director, I took this responsibility very seriously.
According to Rep. Andrew Lewis (R-Dauphin), who sponsored the bill, the measure "would require K-12 schools to post curricula online in a standardized, user-friendly manner." Specifically, the bill would require schools to post the following information to their websites:
A link to every textbook used by the school district.
A syllabus or summary of every course offered by the school district.
The state academic standards for each course offered by the school district.
This legislation would go into effect in 2022-23 academic year and would require a school administrator to post school curricula information online.
My latest legislative survey seeking feedback on House Bill 1332 has ended, but you are still able to submit comments on any state-related matter by emailing me here.
Sincerely,
Kristin Phillips-Hill
Senator, 28th District