Should the Pennsylvania Constitution be amended to prohibit taxpayer dollars from funding abortions?
Survey for 28th Senatorial District Residents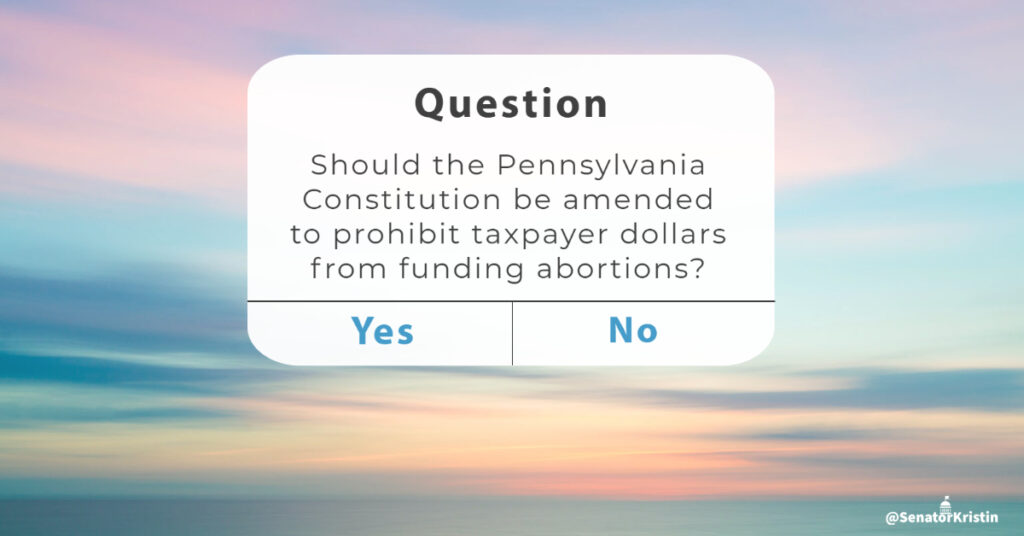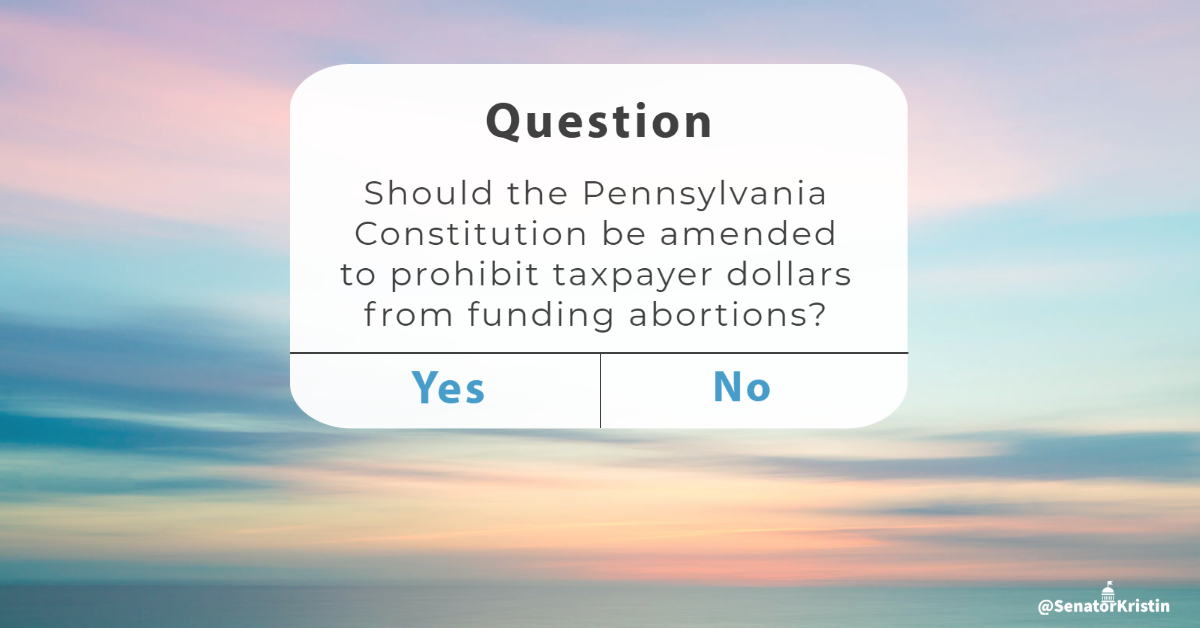 My latest legislative survey seeking feedback on Senate Bill 956 has ended, but you are still able to submit comments on any state-related matter by emailing me here.
Sincerely,
Kristin Phillips-Hill
Senator, 28th District
Sorry. This form is no longer available.