Do you support several proposed constitutional amendments included in Senate Bill 106?
Survey for 28th Senatorial District Residents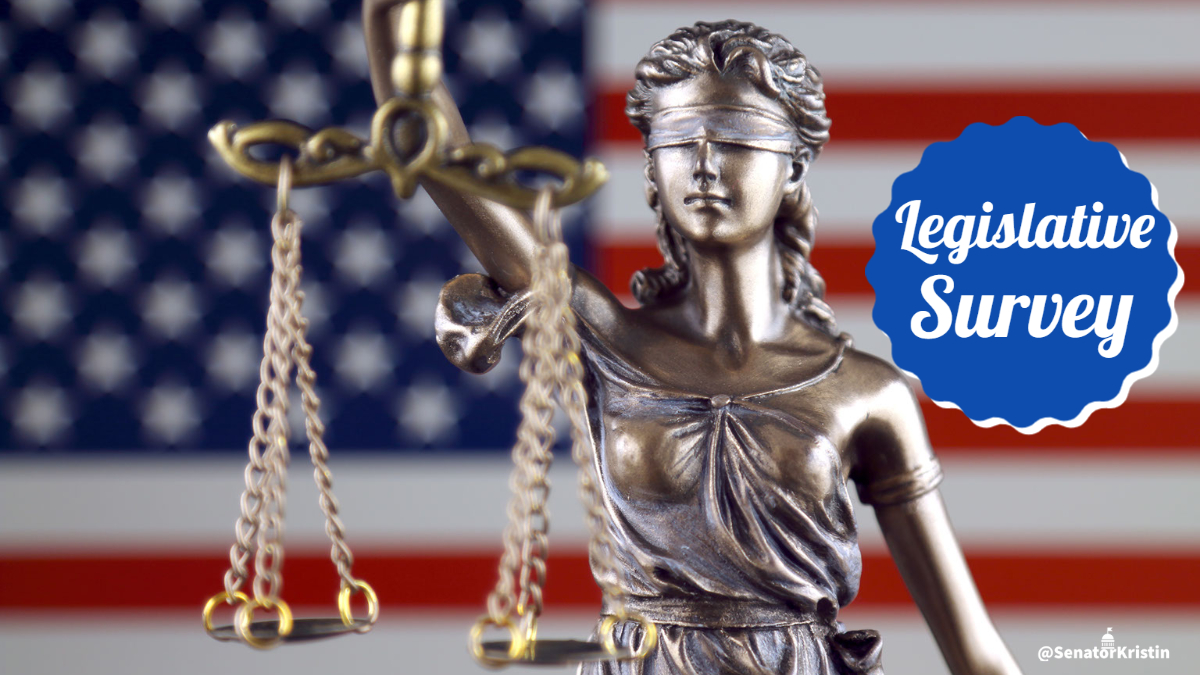 Senate Bill 106 was recently amended by the House of Representatives to include five separate proposed constitutional amendments dealing with various issues. As you know, the constitutional amendment process is lengthy – the legislature must approve the same legislation in two consecutive sessions and then the voters of Pennsylvania can either approve or reject those proposed changes to their state constitution. If the legislature approves this legislation this session and again next session, you – the voter – will get the ultimate say.
Senate Bill 106 contains the following proposed changes to the Pennsylvania Constitution:
Amending Article IV, Section 4:

Allowing a political party's gubernatorial nominee to select his or her running mate to serve as a candidate for lieutenant governor.

Amending Article III, Section 9:

Allowing the legislature to stop a proposed regulation without the governor's approval.

Amending Article IV, by adding a new Section 21:

Not allowing an executive order or proclamation by the governor that has the force and effect of law be in effect longer than 21 days, unless extended by the legislature.

Amending Article VII, Section 1:

Requiring identification to vote.

Amending Article VII, by adding Section 15:

Providing for annual audits by the Auditor General of the state's election results, including the administration of elections, voting machines and voter registration rolls.
You can read the legislation in its entirety here. The above list is a summary – more details can be found reading the legislation.
Since Senate Bill 106 contains several proposed changes to your state constitution, please let me know what you think of each initiative in the survey below:
Thanks again for taking this survey and sharing your opinion with me. I will share the results with you at the end of the month.
Sincerely,
Kristin Phillips-Hill
Senator, 28th District