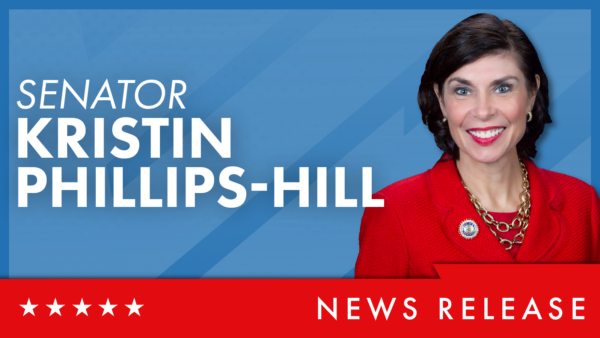 Mt. Rose Interchange debacle highlights that reforms are overdue
SPRINGETTSBURY TOWNSHIP – On the heels of an emergency declaration to expedite permits and construction to rebuild the collapsed bridge on Interstate 95 in Philadelphia, Sen. Kristin Phillips-Hill (R-York) is reintroducing her legislation to reduce infrastructure delays in York County and other parts of the state after a local project was over budget and more than three years delayed.
Gov. Josh Shapiro released an op-ed touting the successful, temporary fix on Interstate 95 that took 12 days to complete. The governor credits strong leadership, speeding up bureaucracy, encouraging creativity, and working together for the speedy infrastructure fix.
Meanwhile, York Countians were forced to endure a dragged out, seven-year project, due to PennDOT awarding the contract to update the Mt. Rose Interchange to the "lowest responsible bidder." A bidder, that with a simple online search, has a well-documented and known history of change-order scheming.
The state's procurement code requires state agencies to award bids to the lowest responsible bidder. However, the law provides stipulations for suspension or debarment of contractors based on work performed only in Pennsylvania.
Phillips-Hill's legislation would expand the review into a bidder's performance in other states, including the ability to meet deadlines and unbalanced bids.
"While the lowest bid sounds good on the surface, the state should do its homework to make sure we do not allow documented bad actors win major contracts that inevitably cost the taxpayers more dollars and many, many headaches," said Phillips-Hill. "If we can cut red tape for Philadelphia and Interstate 95, why is the state complacent in the way York Countians were treated for seven years on the Mt. Rose Interchange?"
Senate Bill 871 has been referred to the Senate State Government Committee for consideration.
Earlier this session year, the Senate of Pennsylvania passed permitting reform legislation, sponsored by Phillips-Hill and Sen. Greg Rothman (R-Cumberland/Dauphin/Perry), to streamline and expedite the state's historically sluggish permitting process. Phillips-Hill and Rothman's permitting reform measure awaits further consideration by the House State Government Committee.