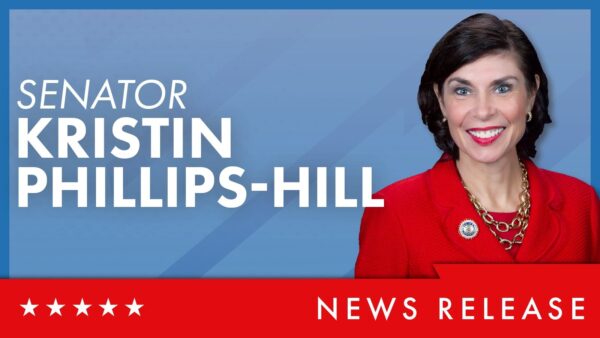 HARRISBURG – Sen. Kristin Phillips-Hill (R-York) and Rep. Mike Sturla (D-Lancaster) have been appointed to serve as co-chairs of the Basic Education Funding Commission. This bipartisan group is tasked with developing and recommending a new formula for distributing state money for education to Pennsylvania school districts.
Earlier this year, Commonwealth Court President Judge Renée Cohn Jubelirer ruled that the current education funding system does not meet its constitutional requirements.
"I am humbled to be appointed to this position and ready to tackle our commonwealth's education funding system headfirst," Phillips-Hill said. "With my experience serving on a school board and time on the Senate Appropriations Committee, I understand first-hand the funding issues in both the school districts and General Assembly. The heart of the order by Judge Jubelirer emphasizes the inequities of public education created by the school property tax – a tax my constituents despise. I am hopeful we can make headway to address this centuries' old issue."
"I look forward to taking on this task with Sen. Phillips-Hill and our fellow Commission members. The issue of adequate and equitable education funding is daunting, but we cannot continue to fail generations of students that are shortchanged in their opportunities for equal education." Sturla said. "When the first Commission was constituted, Pennsylvania was considered to have the least equitable educational funding system in the nation. While progress has been made, it has not been nearly enough and the court recognized that in their ruling."
The Basic Education Funding Commission was established in 2014, under former Gov. Tom Corbett. The commission is tasked with developing and recommending a new formula for distributing state funding for basic education to the General Assembly. Put on hold in 2020 due to the pandemic, the reconstituted commission will begin meeting regularly to update recommendations from the 2015 Commission report as well as address the issues raised in the Commonwealth Court ruling.
Contact:
Kiersten Laird (Phillips-Hill)
717.741.4648
Jim Dawes (Sturla)
717.772.0036