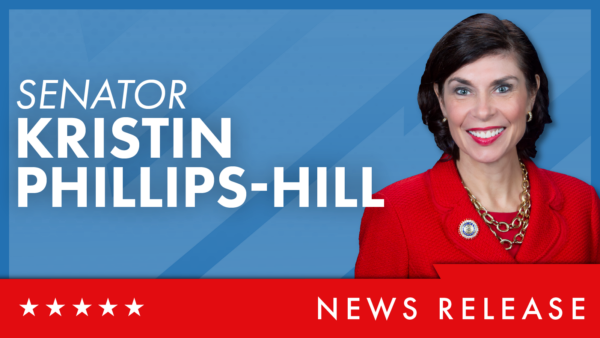 HARRISBURG – Sens. Kristin Phillips-Hill (R-York) and Lindsey M. Williams (D-Allegheny) announced today that they plan to reintroduce the Commonwealth Fraud Prevention Act for Taxpayer Accountability (CFPA) this session. This legislation, which was introduced last session as SB38, will serve as a Pennsylvania False Claims Act. The CFPA is modeled on the Federal False Claims Act, which celebrates its 160th Anniversary this year.
The Commonwealth Fraud Prevention Act will protect whistleblowers against retaliation for reporting waste, fraud, and abuse of taxpayer dollars. According to the 2022 Association of Certified Fraud Examiners Report to the Nations, about 42% of fraud is detected by tip and more than 50% of tips come from employees. Protecting these whistleblower employees from retaliation is crucial to safeguarding Pennsylvania's taxpayer dollars.
"The failure of the Commonwealth to adopt a civil fraud statute has prevented Pennsylvania from recovering taxpayer money lost to fraud," said Senator Phillips-Hill. "We must encourage the individuals to come forward who can thwart scams and save taxpayers thousands, if not millions of dollars, as evidenced in other states with these protections in place. This bipartisan proposal will add those protections to encourage the stewards of taxpayer dollars to come forward and will serve as a much-needed step in the right direction to address the scams and fraudulent activity across all layers of state government."
"As both a whistleblower myself and as an attorney who worked with whistleblowers for years, I can tell you that people want to do the right thing and report fraud when they see it," said Senator Williams. "But there are a lot of risks in reporting. You can lose your job, your healthcare, and your retirement all in one fell swoop. We need to look out for these whistleblowers so that they can look out for all of us—this really is the most effective way that we can stop waste, fraud, and abuse of taxpayer money."
In addition to providing the critical information needed to investigate and pursue funds lost to waste, fraud, and abuse, the CFPA includes all provisions required for compliance with the Federal False Claims Act. This will allow Pennsylvania to recoup an additional 10% of any monies recovered under the law. Similar legislation has shown extraordinary results. Since the enactment of the federal False Claims Act, thirty-one states have passed their own state false claims acts, including several of our bordering states. The state of Maryland passed its state false claims act in 2015. Since Maryland passed its state False Claims Act in 2015, they have recovered $81.6 million. In 2008, the state of New Jersey adopted its state false claims act and has since recovered over $147 million for their taxpayers.
"Each year, the General Assembly establishes a budget that spends millions of dollars in taxpayer money on services for Pennsylvanians," said Senator Williams. "The Commonwealth Fraud Prevention Act will help us make sure that if tax dollars are not spent as intended we can discover that fraud, recover those funds, and ensure it doesn't happen again. A state False Claims Act is a powerful tool for government accountability and transparency that Pennsylvania needs before we pass another budget."