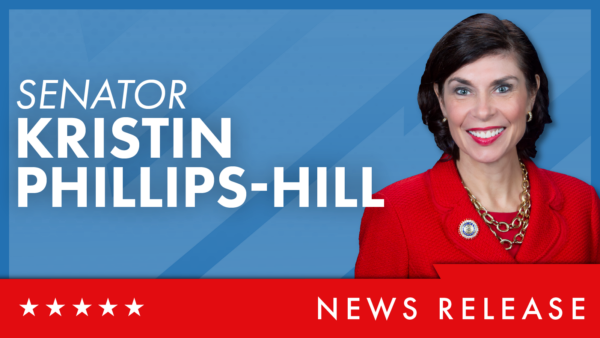 HARRISBURG – The Senate Education Committee approved a bipartisan measure to align Pennsylvania with every other state in the nation in preserving and protecting First Amendment rights for educators, according to the measure's sponsors, Senators Kristin Phillips-Hill (R-York) and Judy Schwank (D-Berks).
The senators' proposal would eliminate a section from the state's Education Code that prohibits a teacher from wearing any dress, mark emblem, or insignia indicative of his or her faith or denomination.
"A teacher should not be worried about his or her job for simply wearing a cross on a necklace. Our First Amendment rights do not end simply because a teacher walks into a classroom," Phillips-Hill said. "The Senate Education committee took an important step to protect our First Amendment rights to freedom of speech and freedom of religious expression."
Throughout the late 1800s and early 1900s, the Ku Klux Klan supported similar laws across the nation due to anti-Catholic sentiment at the time. Pennsylvania's original 1895 law served as the model for three dozen states that pursued similar anti-First Amendment laws. Today, Pennsylvania is the only state in the nation with this law in place. Nebraska was the most recent state to repeal its law in 2017.
The senators argue the existing archaic law is in violation of the First Amendment.
A federal court case was brought forward in 2003 after a Pennsylvania teacher was suspended from her job pursuant to Section 1112 as well as the intermediate unit's religious affiliations policy. Her suspension was due to her refusal to comply with her supervisor's request that she remove or conceal a small cross she regularly wore on a necklace. The court ruled in favor of the teacher, who was rehired with back pay.
The court's ruling found that the intermediate unit's religious affiliations policy violates the free exercise of religion and free speech clauses of the First Amendment.
Senate Bill 84 now advances to the full Senate for its consideration.
Contact:
Jon Hopcraft