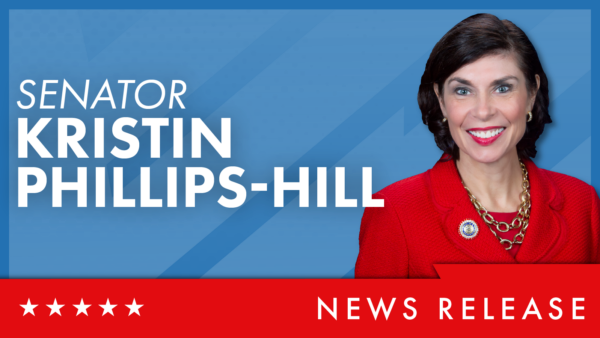 HARRISBURG – Senate President Pro Tempore Kim Ward (R-39) appointed Sen. Kristin Phillips-Hill (R-York) to serve on five committees during the 2023-24 legislative session.
Phillips-Hill, who was elected by her colleagues to serve in leadership as the Senate Majority Caucus Chair for the session, will serve as the Vice Chair of the Senate Communications & Technology Committee, and a member of the Senate Appropriations Committee, the Senate Aging & Youth Committee, the Senate Banking & Insurance Committee, and the Senate State Government Committee.
She previously chaired the Senate Communications & Technology Committee throughout her first term in office and led to the creation of the Pennsylvania Broadband Development Authority, the state's single point-of-contact for all federal funds aimed at closing the digital divide.
"I am eager to serve on these respective committees to do the work of the people of the 28th Senatorial District," she said. "Serving on the Appropriations Committee gives me and every hardworking taxpayer a front row seat in how state tax dollars are spent. I make it a priority to attend every public hearing on the governor's budget proposal because our future generations could be responsible for decisions made today."
"We have made great progress by improving health care outcomes through the Banking & Insurance Committee last session, as well as strengthening the integrity of our elections process through the Senate State Government Committee. I look forward to working with the committee chairs to advance the interests of local citizens in their state government," she added.
The Senate of Pennsylvania is scheduled to reconvene on Monday, Jan. 9, at 1 p.m.
Contact:
Jon Hopcraft
717.787.7085