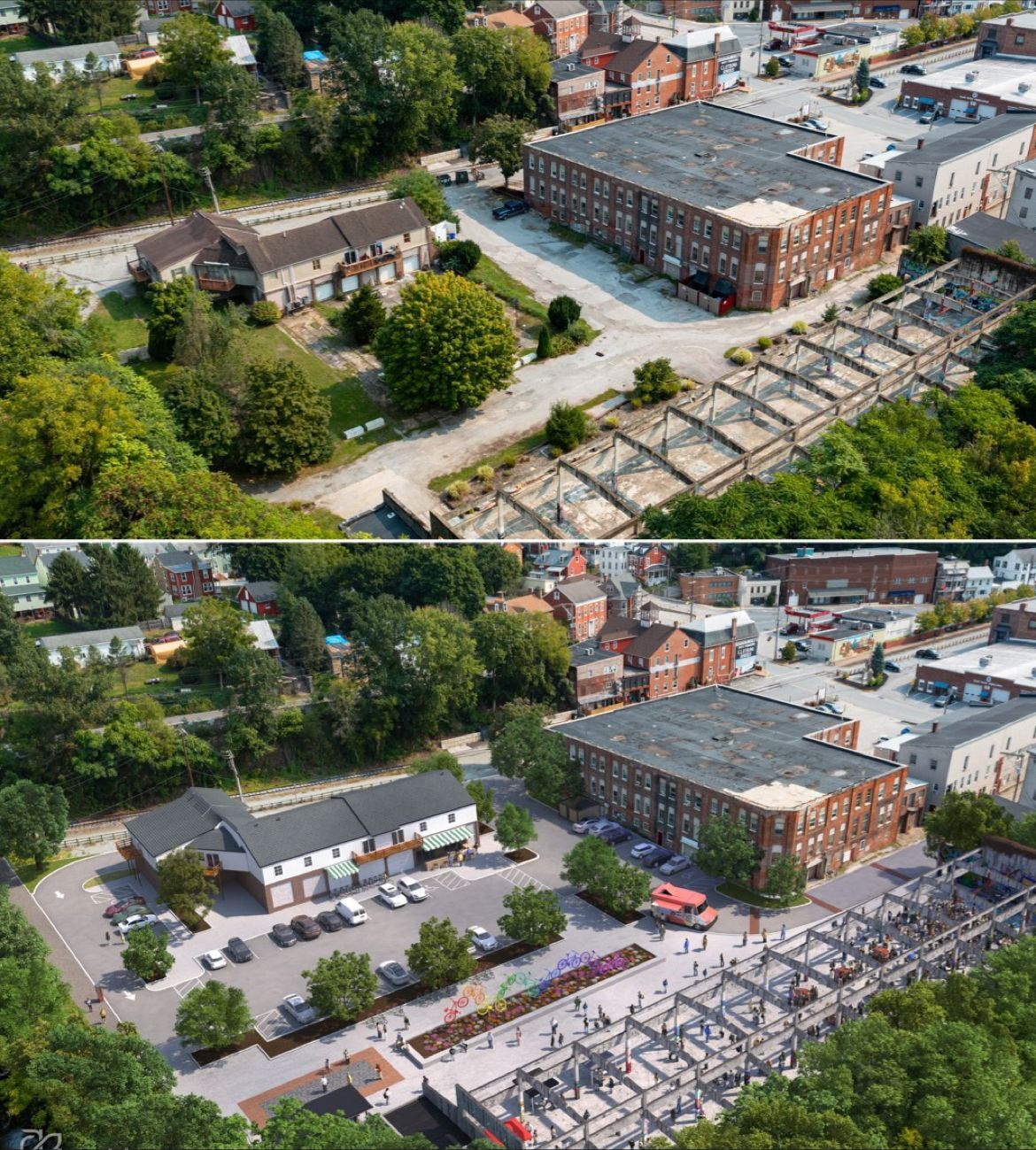 GLEN ROCK – Sen. Kristin Phillips-Hill (R-York) announced a $1 million Redevelopment Assistance Capital Program (RACP) grant was awarded to Glen Rock Ruins Hall for redevelopment and improvement to the site, which boasts a history of manufacturing dating back to the 1870s.
According to the York County Economic Alliance (YCEA), this RACP project will redevelop the area around the Ruins Hall structure, located at 30 Enterprise Street in Glen Rock. The grant will aid in significant improvements to benefit individuals participating in events at Ruins Hall and those utilizing the adjacent Heritage Area Rail Trail by providing restrooms, crosswalks, lighting and parking.
"As a strong supporter of our York County Trail Towns program, Ruins Hall has been a fixture in our community and serves as a reminder of York County's rich manufacturing history. I am pleased to see that this venue will continue to delight local residents of all ages by making upgrades that will benefit our community as the popularity of our trail towns program continues to grow," Phillips-Hill said.
"This is a tremendous win for Glen Rock Borough and our Trail Towns. The Commonwealth's investment helps build upon the momentum in communities along the Heritage Rail Trail and upon completion of the project it will formalize a welcoming gateway into Glen Rock, which will act both as an attraction and economic driver. We're thankful for Sen. Phillips-Hill's continued support of our Trail Towns, this project is a prime example of the potential that exists by investing in our outdoor economy in York County," said Kevin Schreiber, President & CEO of the YCEA.
RACP is a Commonwealth grant program administered by the Office of the Budget for the acquisition and construction of regional economic, cultural, civic, recreational and historical improvement projects. RACP projects are state-funded and cannot obtain primary funding under other state programs.
Learn more about Ruins Hall here.