HARRISBURG – Sen. Kristin Phillips-Hill (R-York) was awarded with the "Guardian of Small Business" award by the National Federation of Independent Businesses (NFIB) due to her legislative efforts throughout the 2021-22 session.
"Our small businesses have been and always will be the lifeblood of our economic success all across southern York County and our Commonwealth. I am grateful to work with these local entrepreneurs, their employees and their customers to limit government bureaucratic overreach, reduce costly taxation and work to streamline the regulatory process in Harrisburg," Phillips-Hill said.
"Sen. Phillips-Hill is consistent and unwavering in her support of the small business community, and as a result, NFIB has recognized her as a Guardian of Small Business. She has once again gone above and beyond her advocacy for Main Street, Pennsylvania, tackling the tough issues that plague our small business communities. NFIB is delighted to acknowledge her effort as only one of 10 legislative members to receive this statue for her voting record," said Greg Moreland, state director of NFIB.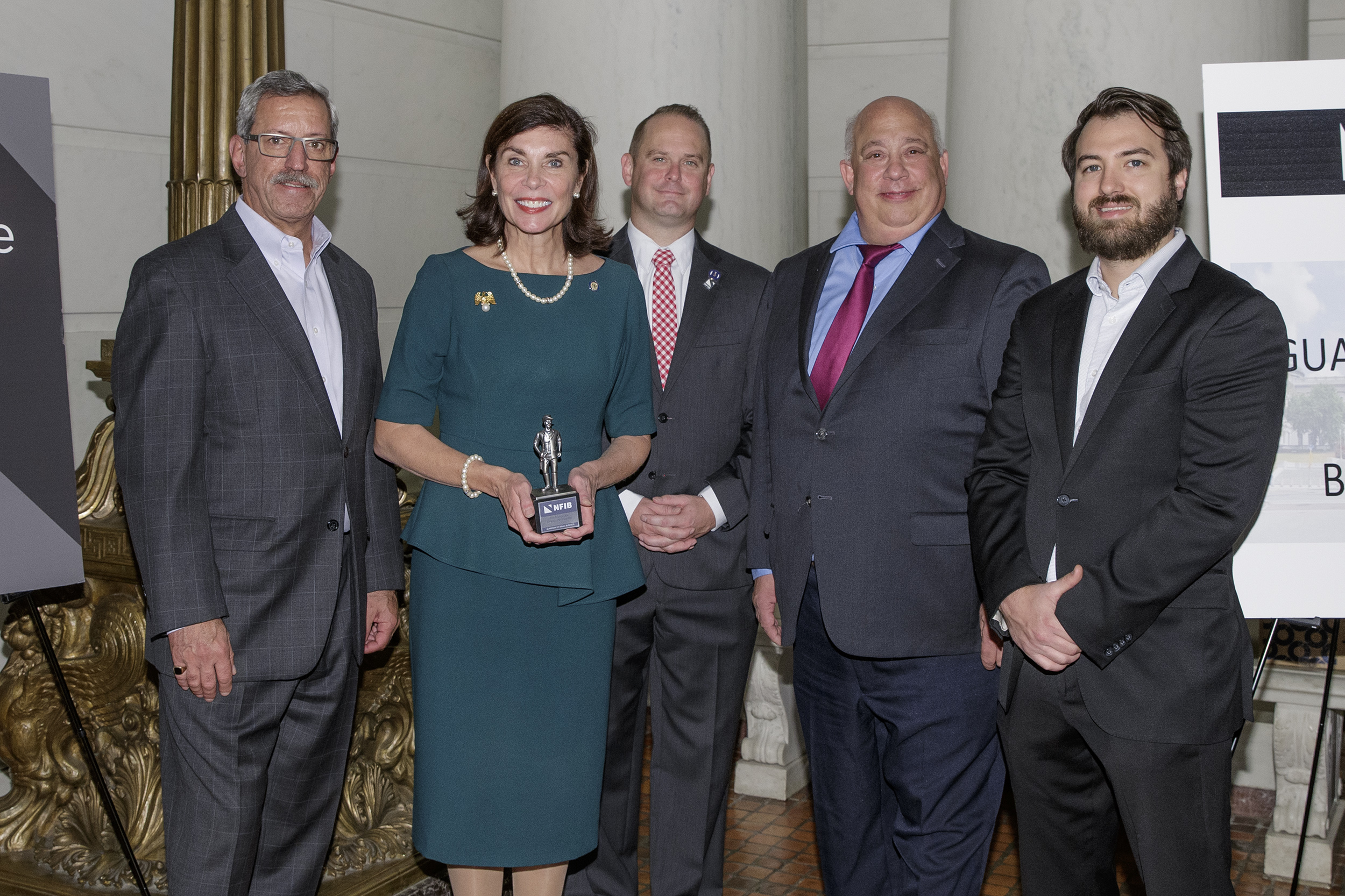 PHOTO CAPTION: Sen. Kristin Phillips-Hill (R-York) receives her Guardian of Small Business award from NFIB State Director Greg Moreland, center, and NFIB members Warren Hudak, second from right, Jeff Wakeen, left, and Devin Langan, right.