In this update:
Senate sends budget to Governor's desk
Last call: Share your opinion about broadband in Pennsylvania
Meeting new York College president and talking with PA Auditor General
Report abuse of adults living with a disability
Free tool to relate military experience to civilian job requirements
Submit or search for a veteran job
Smoke on the Rail BBQ Festival
Improved dashboard better tracks PA Homeowner Assistance Fund
National Farmers Market Week
Visiting the Downtown York Figure Drawing group
National Night Out in Penn Township
Upcoming PennDOT maintenance projects
Tune in this Sunday for Face the State on CBS-21
---
Senate sends budget to Governor's desk

The Senate reconvened this week and approved the General Appropriations Budget (House Bill 611) in good faith after a bipartisan negotiation process. This action maintains our commitment to moving Pennsylvania forward and will prevent disruptions to the many critical services Pennsylvanians rely on every day. Advancing this legislation ensures funding can be released to schools, counties and nonprofits without interruption as the final components of the budget are negotiated and completed.
The $45.45 billion budget spends more than $400 million less than what Gov. Shapiro proposed in March. The budget is also more than $1 billion less than what was approved by the Democratic-led House of Representatives. I am pleased we were able to pass a budget that holds the line on taxes, promotes job growth, continues historic support for schools and sets aside money to prevent future tax hikes.
It is important to note that this bill only provides funding for about 75% of programs, including schools and counties. The remaining 25% still needs some form of legislation to authorize their expenditures.
My colleagues and I are currently working through what these legislative approvals will look like. The final 25% will require negotiation, and we will work diligently to do our part.
Our House counterparts are not scheduled to report back until September 26th. If they return early, the House is evenly divided, along party lines, 101-101. Hopefully, they will put politics aside and return sooner to finalize the remaining parts of this budget.
Last call: Share your opinion about broadband in Pennsylvania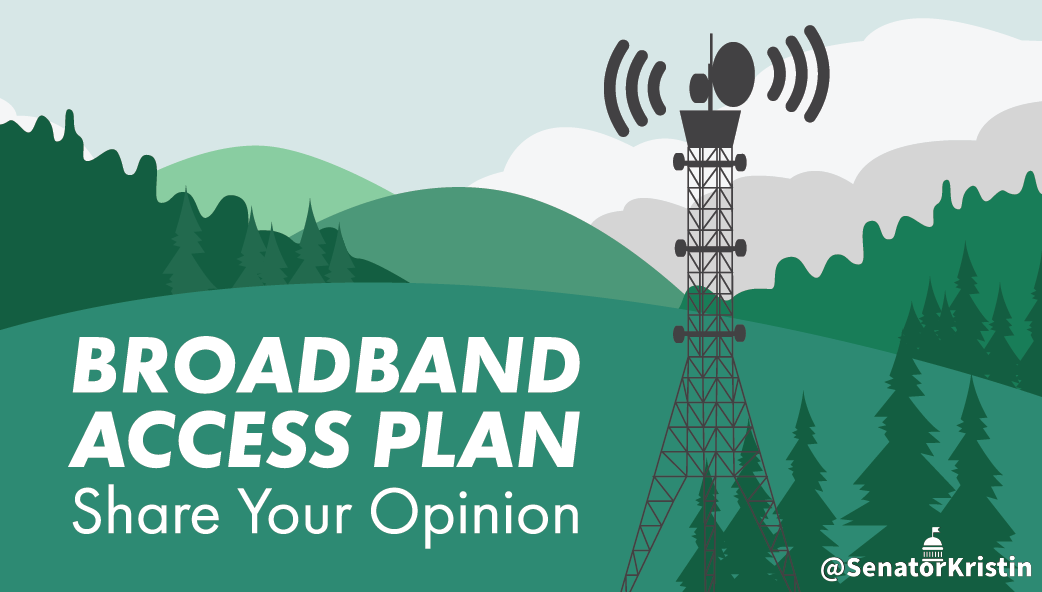 Rather than a luxury, high-speed internet is a necessity to participate in today's economy. Access to high-speed internet helps to ensure public safety, benefits employers and Pennsylvania's workforce, and provides an equal opportunity for students.
As I have shared with you prior, Pennsylvania has been awarded $1.16 billion in federal funding to expand internet access across the commonwealth.
Last month, there was a broadband development discussion in Stewartstown. We had great participation, and the feedback was extremely important as we work to deploy high-speed internet throughout southern York County.
If you missed the conversation, I encourage community members – including residents, businesses and organizations – to comment on the draft five-year implementation plan via an online survey available through Aug. 8!
Meeting new York College president and talking with state's Auditor General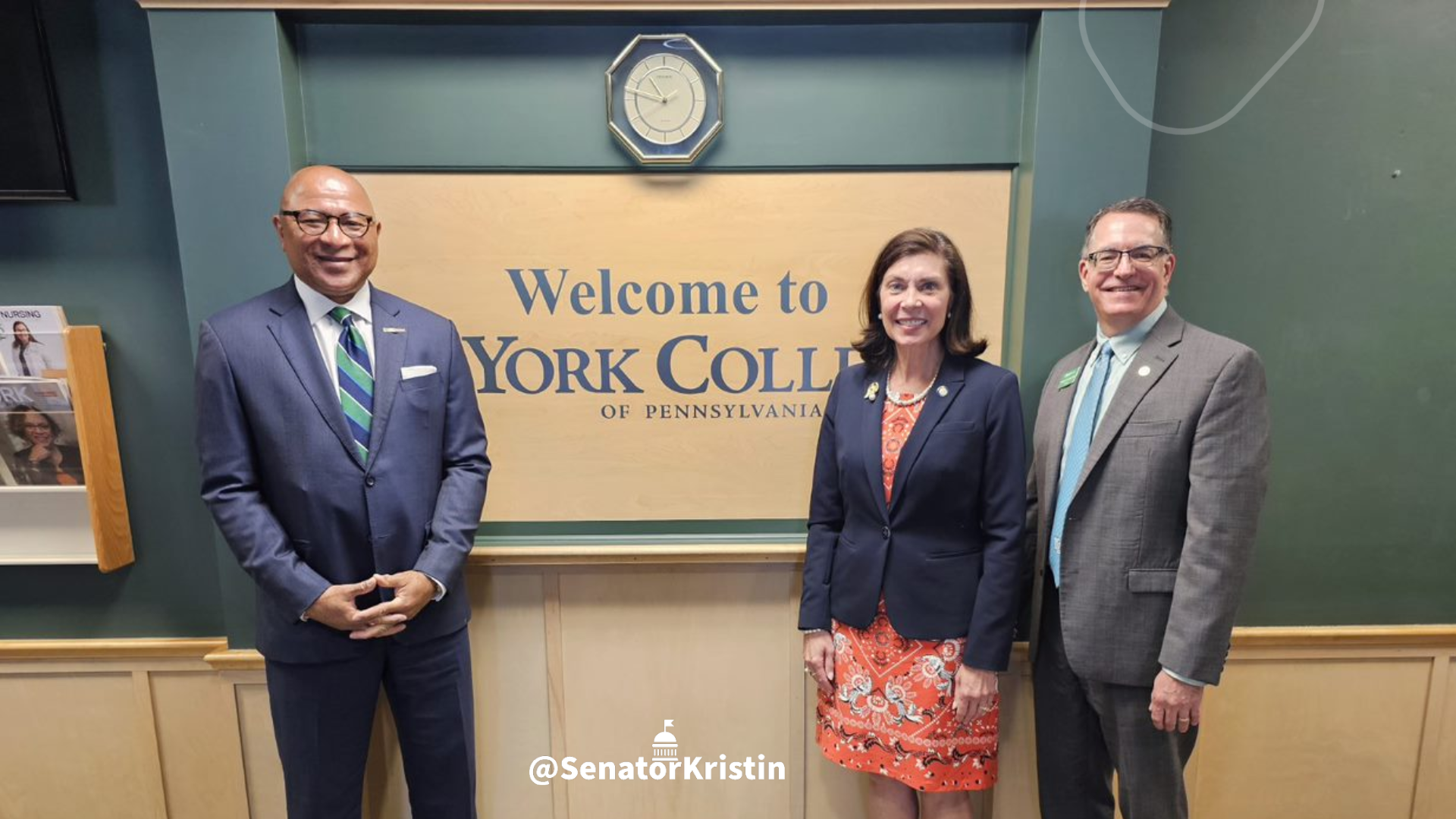 It was an honor to meet with York College's president, Dr. Thomas Burns, this week to learn more about his background and his vision to build on the trajectory of the college. I appreciate his forward-thinking approach to engage the greater York community and be a resource to help address workforce challenges across the county and region.
We were then joined by Auditor General Timothy DeFoor, who spoke about his ongoing efforts to attract younger workers to work for his department in various capacities.
He and his team have developed an "Intern to Hire" career pathway for college students to earn credits and ultimately land a great job with benefits in the auditor general's office. You can learn more about this initiative here.
Report abuse of adults living with a disability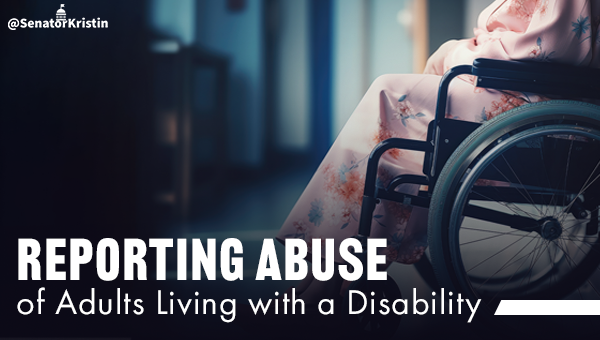 Sadly, adults living with a disability are more likely to face abuse, neglect, exploitation and abandonment.
Common signs of abuse include bruises or broken bones, weight loss, memory loss, personality changes, social isolation and changes in banking habits.
If you suspect abuse, report it by calling the Protective Services Hotline at 1-800-490-8505. A report can be made on behalf of the adult whether they live in their home or in a care facility such as a nursing facility, group home or hospital. Reporters can remain anonymous and have legal protection from retaliation, discrimination, and civil and criminal prosecution.
Free tool to relate military experience to civilian job requirements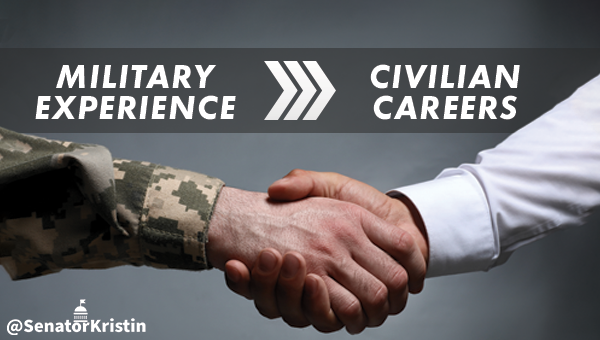 The Department of State has an innovative tool to help veterans and service members translate their military experience into civilian career opportunities. The military occupational crosswalk is a series of charts for each occupation licensed by the department that compare licensing requirements with typical duties, training, qualifications and related credentials with military occupations.
Created after Act 35 of 2022 received unanimous support from the General Assembly, the crosswalk defines a military applicant as a service member, veteran or military spouse; provides initial licensure fee waivers for military spouses who must relocate because of a service member's military orders; allows service members to reactivate an expired professional or occupational license without penalty if the reactivation coincides with a deployment and is completed within one month of returning from the deployment; and more.
Read more here about professional and occupational licensing in the commonwealth.
Submit or search for a veteran job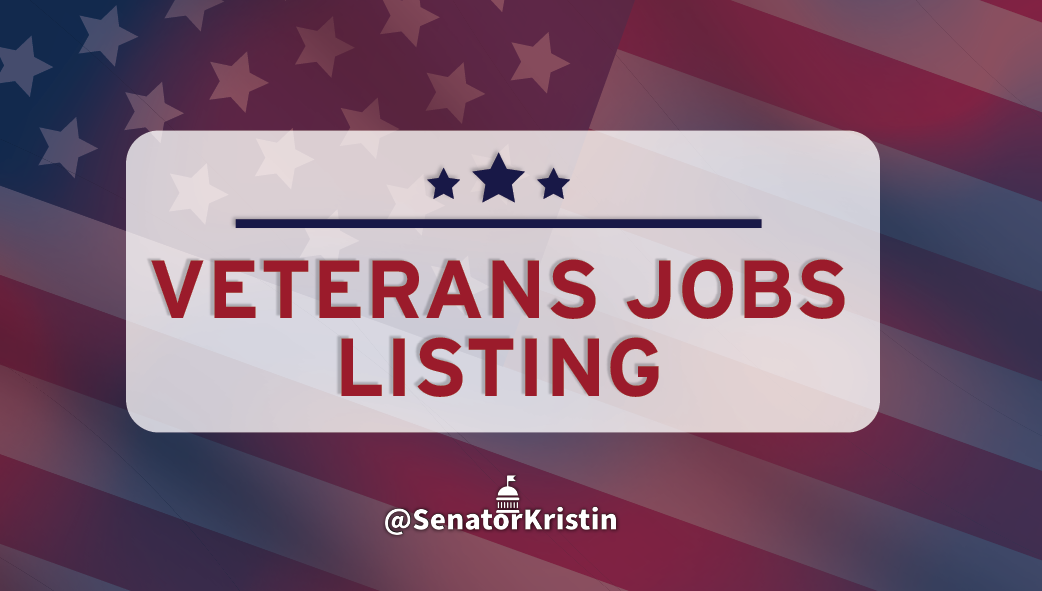 The Department of Military and Veterans Affairs offers a job listing as a service to individuals and organizations to promote their veteran and military-oriented events being held in Pennsylvania. It is a comprehensive resource for the state's more than 700,000 veterans as they consider new employment opportunities.
Submit a job or view the current listings – which include roles for nurses, police officers, recovery specialists and more – here.
Next week, I will send my monthly Veterans Email Update. If you or someone you know would like to receive these veteran-specific monthly updates, please sign up here.
Smoke on the Rails BBQ Festival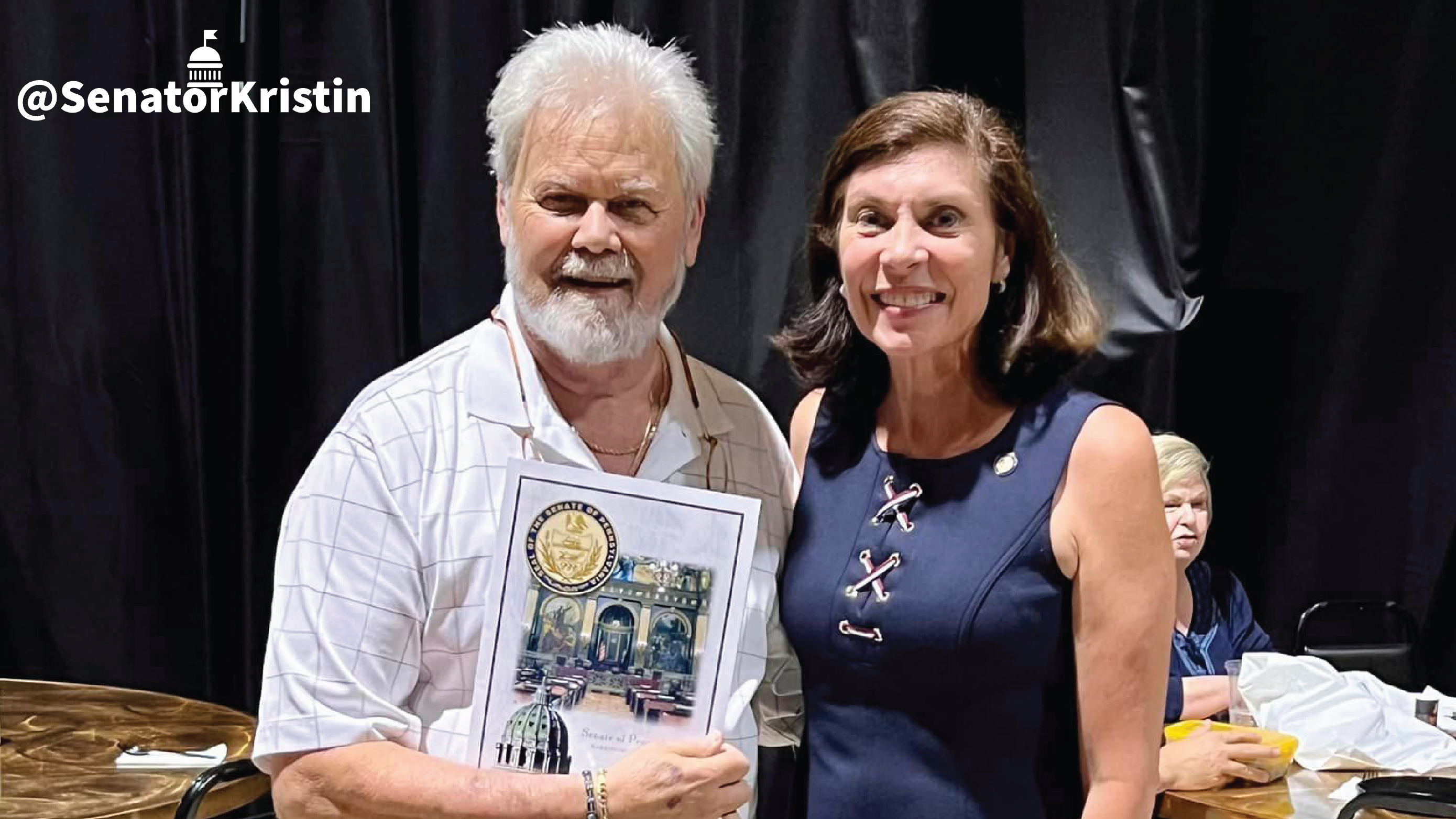 Congratulations to New Freedom Borough for a successful 2023 Smoke on the Rail BBQ Festival! The competition had more than 80 teams from the Mid-Atlantic area attending, competing for more than $29,000 in cash prizes.
This was the first year that New Freedom hosted the Smoke on the Rail BBQ Competition. All proceeds from the event are to be reinvested locally and used to develop a vibrant Trail Town Community!
Improved dashboard better tracks PA Homeowner Assistance Fund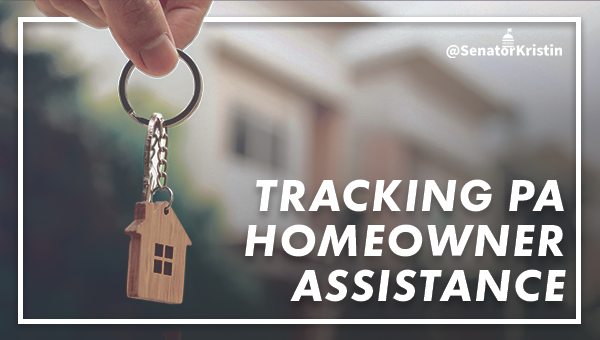 The Pennsylvania Housing Finance Agency (PHFA) launched an updated program dashboard to track the status of the Pennsylvania Homeowner Assistance Fund, a pandemic-relief program that provides financial assistance to qualified homeowners for mortgage and housing-related expenses.
The new dashboard, which will be updated at least monthly, includes:
Total funds disbursed to Pennsylvania households
Total funds remaining for assistance to Pennsylvania homeowners
Total households that submitted applications
Total number of households that received assistance to date
A map identifying the amount of funds disbursed by Pennsylvania county
The initial dashboard presents the data in a static image format, but in the coming weeks, PHFA will introduce additional interactive capabilities including the ability to see more detailed information by county and details by the various assistance types. The changes will provide increased accountability and transparency in the program's operations.
National Farmers Market Week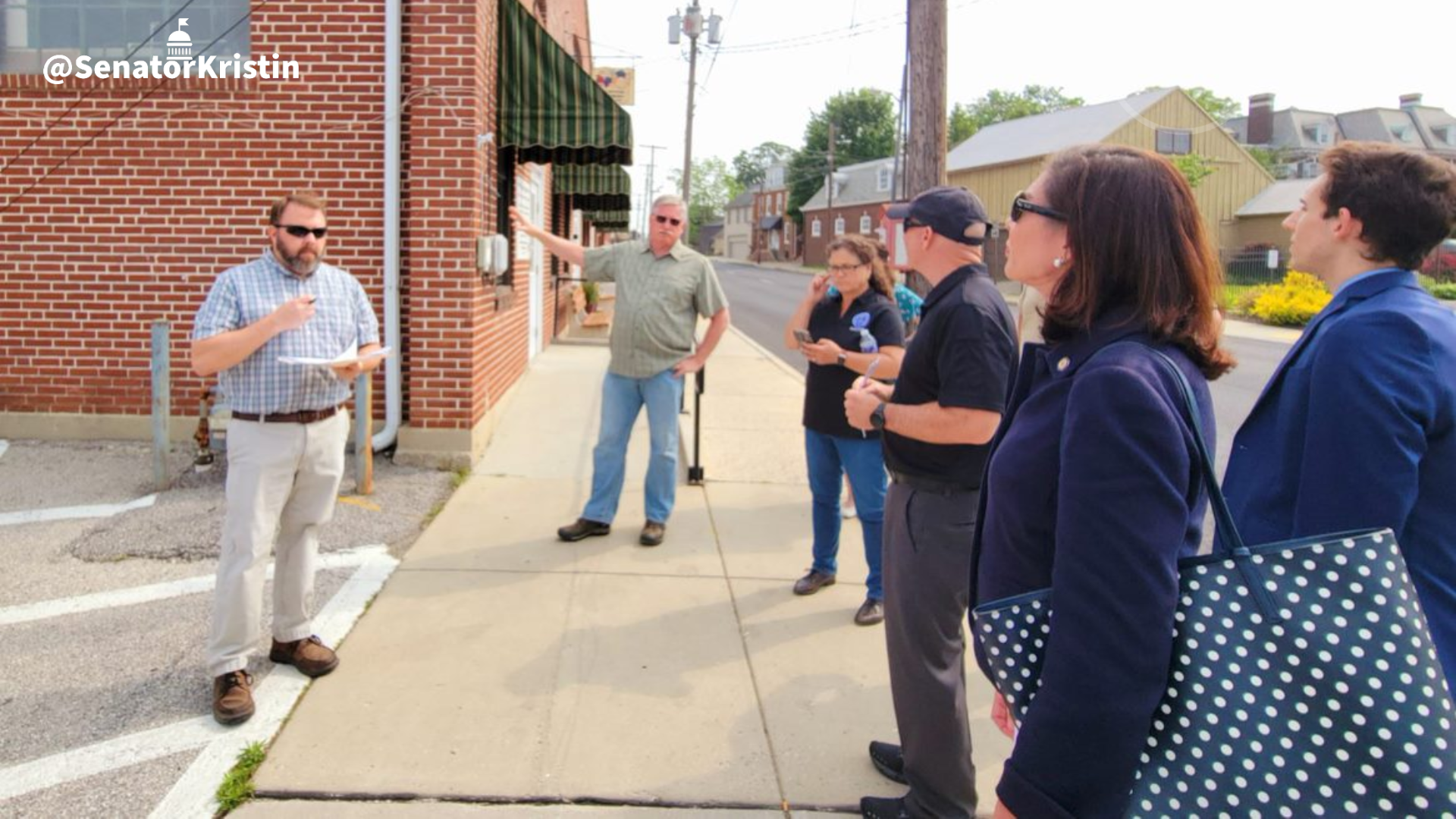 Next week, Aug. 6-12, is National Farmers Market Week. There are so many places to celebrate across Pennsylvania and right here in York County. With agriculture as the state's top industry, farmers markets can be found everywhere.
Farmers markets offer more than the freshest produce. You can also find delicious baked goods, cheeses, and craft coffees. Some even offer how-to classes and the opportunity to pick your own produce.
The Hanover Market House has a great variety of goods in their markets! You can find a list of farmers markets in York at Explore York's website here.
Other farmers market to enjoy across the state can be found here.
Visiting the Downtown York Figure Drawing group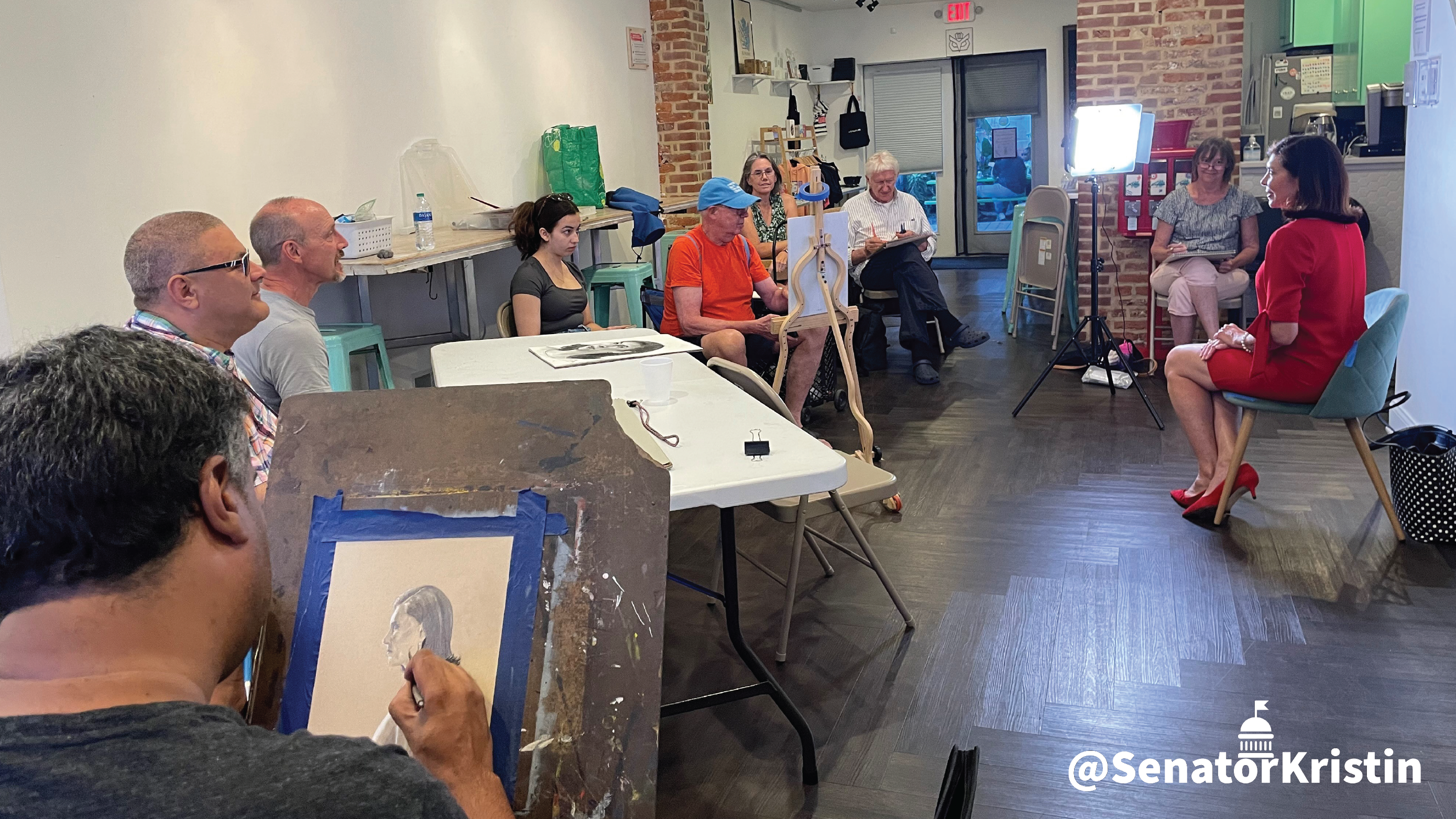 Last week, I spent an evening with the Downtown York Figure Drawing Group at the Parliament. Thank you to Peter Danko for the kind invitation to spend time with a great group of professional and amateur York County artists who are all very talented with their own unique styles!
National Night Out in Penn Township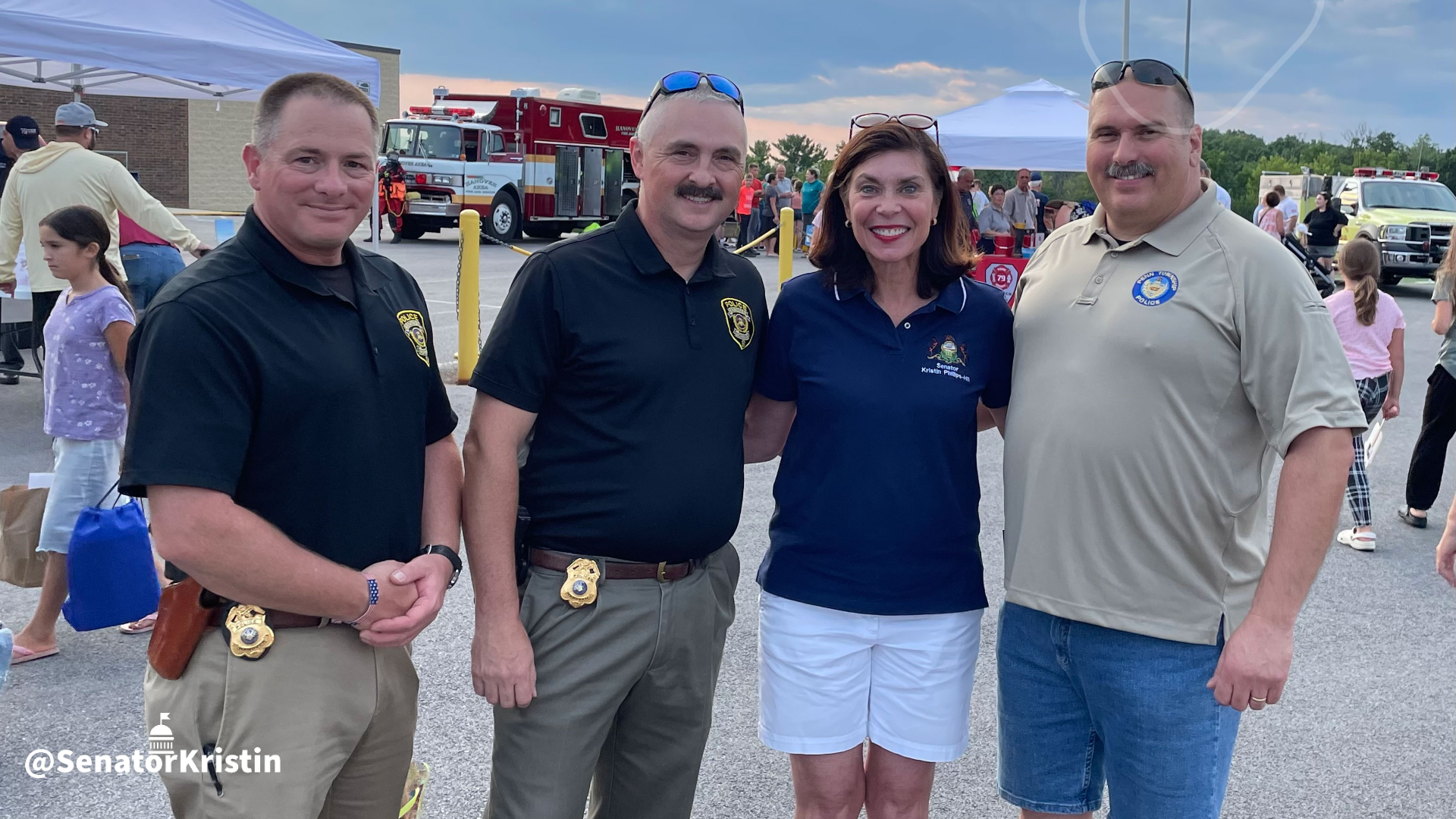 It was great to spend Tuesday evening in Penn Township for Hanover's National Night Out.
Thank you to all of our men and women in law enforcement who participate in this important nationwide program that strengthens our communities! You can view more photos from the event here.
Upcoming PennDOT maintenance projects
You can view PennDOT's list of scheduled maintenance projects for next week below. If you have trouble viewing the schedule, please click here.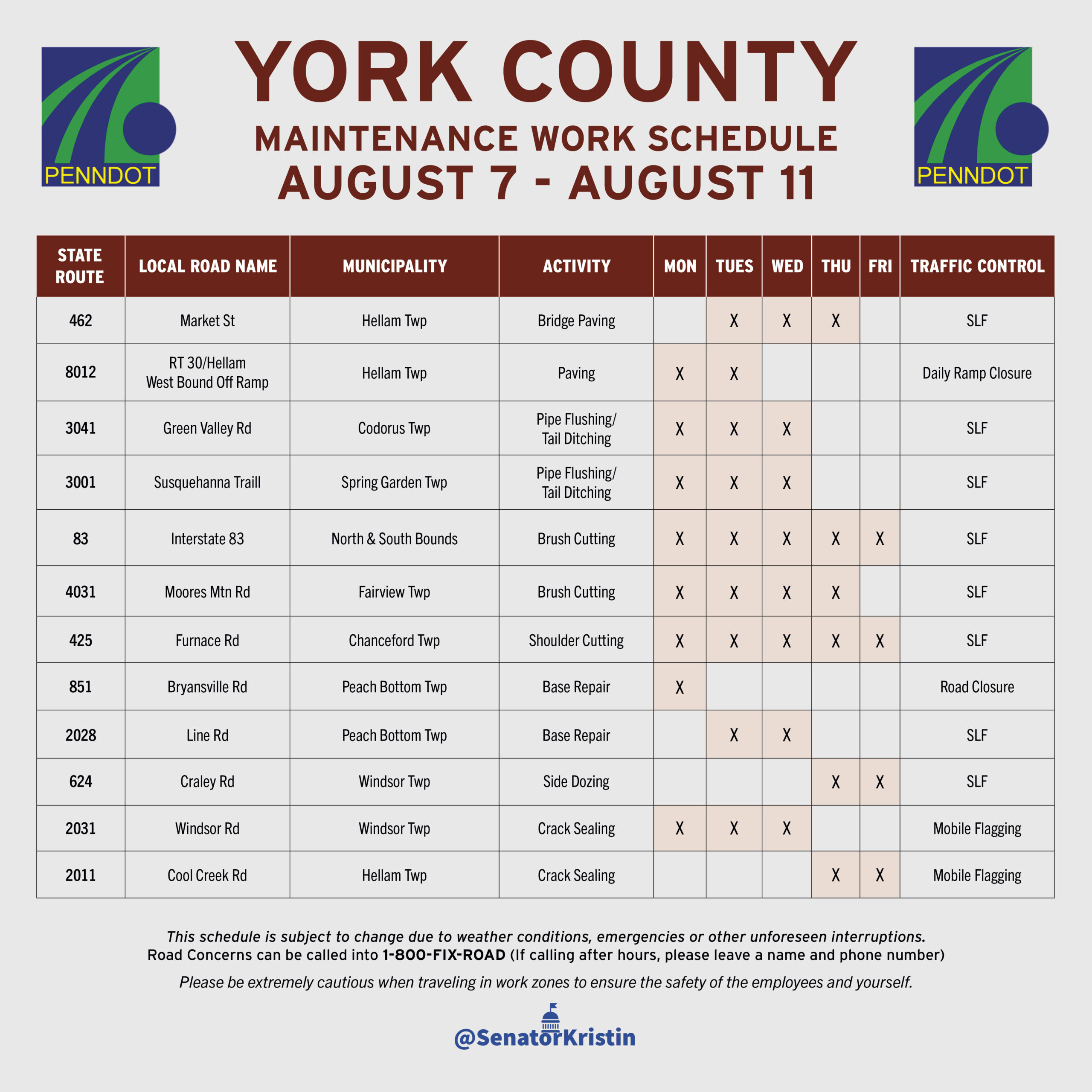 Tune in this Sunday for Face the State on CBS-21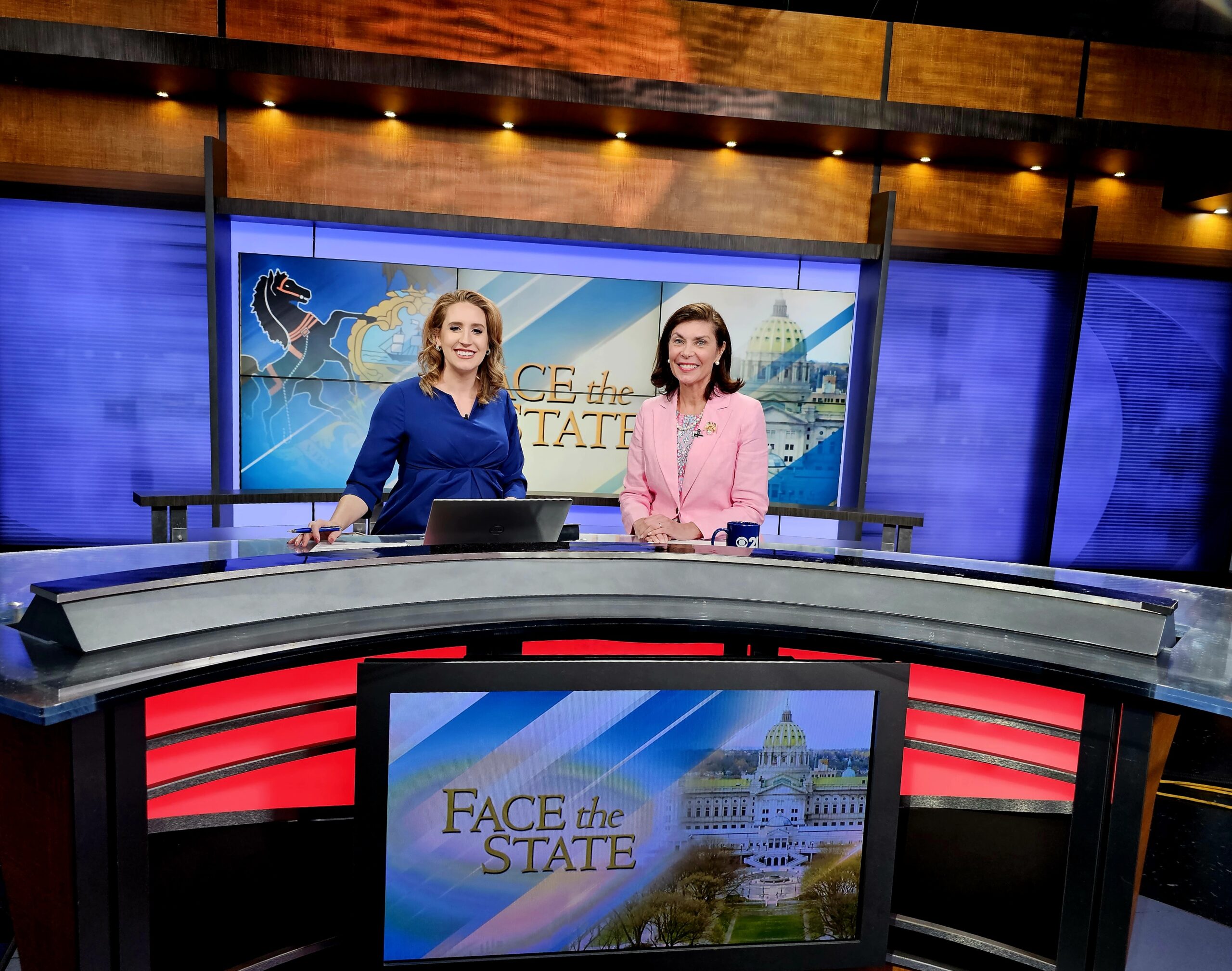 On Sunday at 8:30 a.m., I sit down with Candace Scalese of CBS-21 for "Face the State," a program focused on state government. We discuss the latest updates on the state budget and what remains to get us to 100% completion, as well as how a bridge collapse in Philadelphia can be rectified in mere days while York Countians suffer for seven years for an interchange project and what we can do to fix the problem moving forward.
I hope you can tune in for our conversation on Sunday morning!