In this update:
Supporting mothers and their babies
Standing up for taxpayers through commonsense reforms
Watch out for this rental scam
Life-saving care in Hanover
General Fund tax revenues below estimate again
Pennsylvania closer to protecting First Amendment rights
Helping nonprofits and local governments stretch investment dollars
Bicyclists and motorists must safely share the road
Local job postings
Happy Father's Day!
Juneteenth Freedom Day this Monday
On deck
---
Supporting mothers and their babies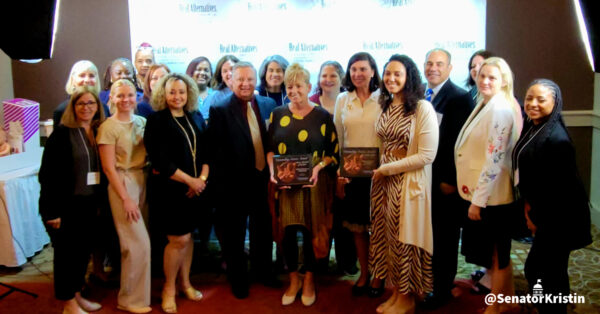 This Wednesday, I was honored to give the keynote address to the Real Alternatives Service Providers annual conference in Grantville. It was an honor to join so many passionate advocates and counselors who have assisted thousands of mothers and their babies through difficult pregnancies.
It was encouraging to see a packed room of individuals committed to advancing life in our Commonwealth. Thank you to all of your hard work and tireless dedication that changes lives for the better!
Standing up for taxpayers through commonsense reforms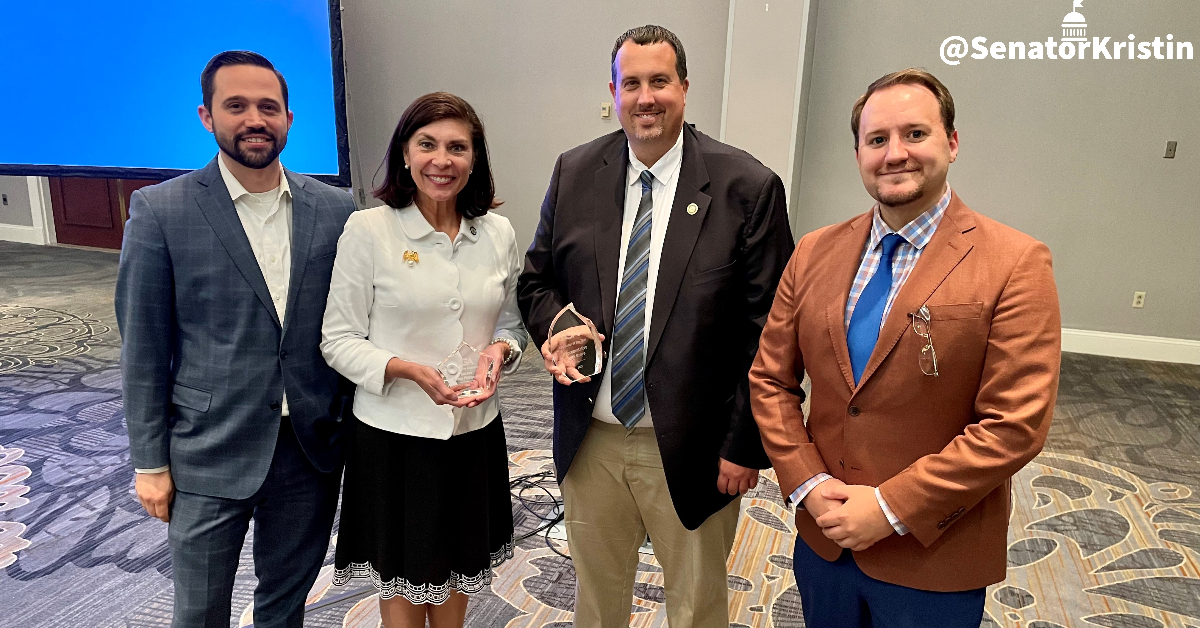 Rep. Seth Grove (R-York) and I were honored by the Foundation for Government Accountability as Legislator of the year and Legislative Champion respectively for 2022.
Citing our support for commonsense approaches to complex problems, but always keeping you – the hard-working taxpayers who pay the bills – first was the reason for award. I will continue to stand up throughout this budget process, fully understanding that while we have a divided government, we do not have a dysfunctional government. We can find ways to work together and protect the taxpayers we serve.
Watch out for this rental scam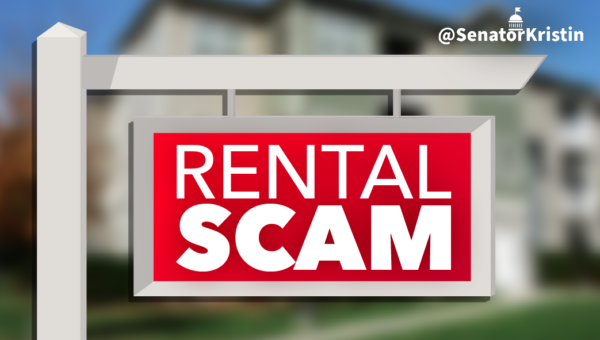 The Pennsylvania Office of Attorney General warns people in the market for rental properties to be aware of sophisticated scammers placing fake ads and altering existing, legitimate ads to obtain personal information, security deposits and rent payments.
Protect yourself by being wary if you cannot physically see the property. Avoid purchasing gift cards for payment, providing your Social Security number without verifying with whom you are dealing and wiring payments for application, security deposit or first month's rent.
Read more here.
Life-saving care in Hanover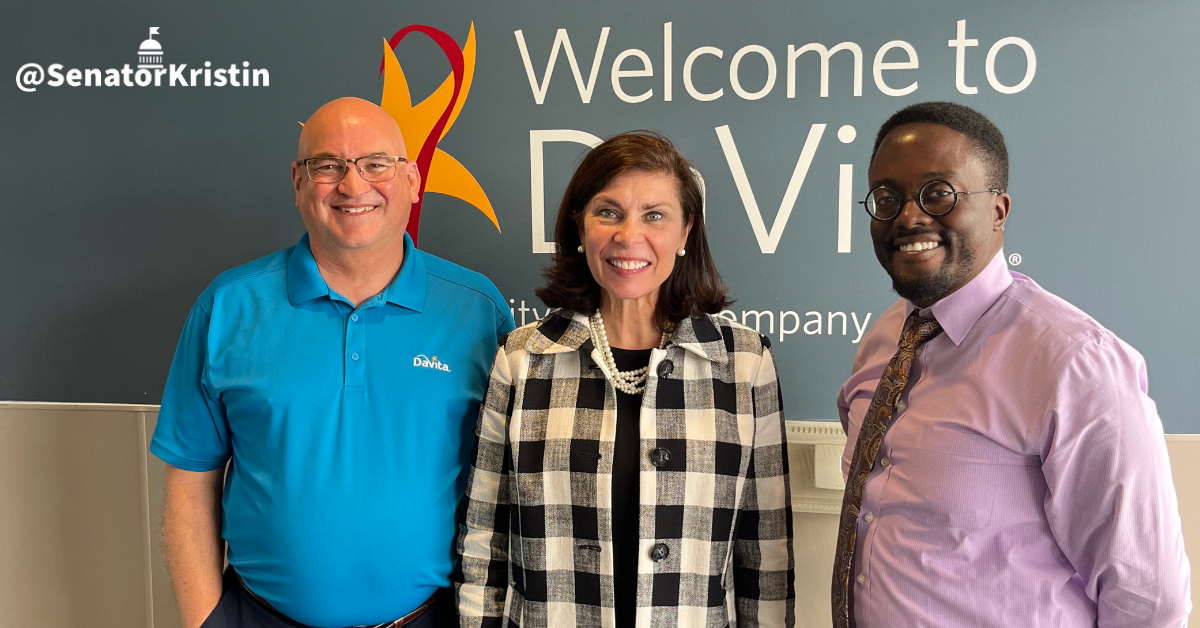 Thank you to the team at Hanover Dialysis for the tour and conversation on ways the state can partner with Davita Kidney Care. Davita operates three clinics that serve more than 250 patients. More than 200,000 experience kidney failure worldwide. This local entity helps our neighbors who rely on the specialized focus of kidney care.
General Fund tax revenues below estimate again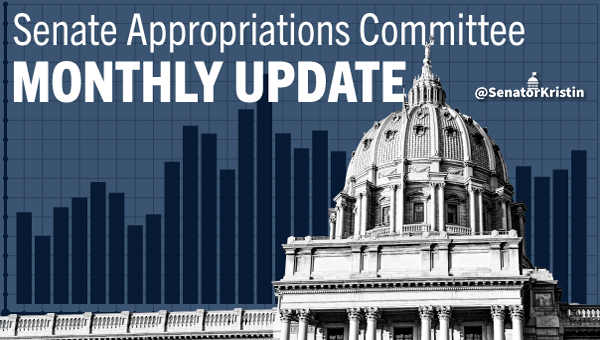 Each month, the Senate Appropriations Committee prepares an update about the state's financial health. The most recent report shows that General Fund tax revenues were $90.7 million lower than the monthly estimate in May, the third time in the past five months that tax revenues have failed to meet projections.
For the 2022-23 Fiscal Year, which ends June 30, Personal Income Tax collections are nearly $400 million below projections.
The full update, including the monthly revenue report, is available here.
Pennsylvania closer to protecting First Amendment rights
The House Education Committee unanimously approved a bill I am sponsoring with Sen. Judy Schwank (D-Berks) to protect the First Amendment right of religious expression. The bill would make Pennsylvania the very last state to approve such a protection. The bill was approved by the Senate earlier this year.
The measure strips from our state's Education Code an archaic provision that was originally inserted by the Ku Klux Klan due to the anti-Catholic sentiment at the time. Pennsylvania's original 1895 law served as the model for three dozen states that pursued similar anti-First Amendment laws.
I am hopeful we can advance this bipartisan, commonsense legislation to Gov. Shapiro's desk.
You can read more about this measure here.
Helping nonprofits and local governments stretch investment dollars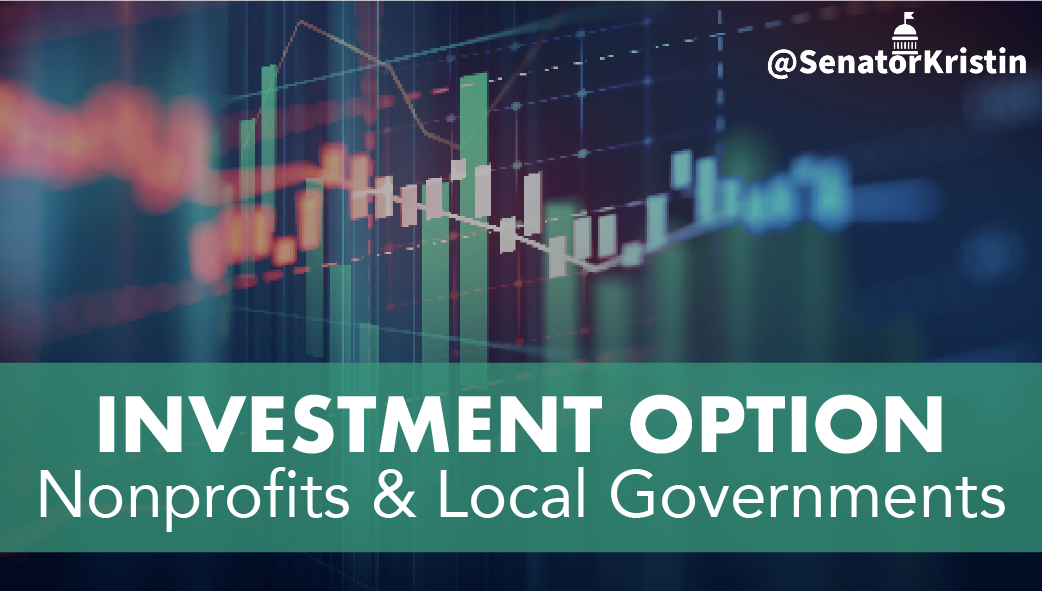 Nonprofits and local governments can take advantage of an investment opportunity offered by the Pennsylvania Treasury Department. The program, known as INVEST, is similar in concept to money market funds and offers two short-term pools and custom options.
For more than 30 years, INVEST's performance has matched or exceeded that of its competitors. INVEST offers daily liquidity and has no minimum balance requirements. More than 260 entities – like townships, school districts, counties, volunteer fire companies, libraries and other nonprofit organizations – have assets of approximately $1.317 billion in INVEST portfolios.
If you would like more information about INVEST, please call 866-300-4603, email investoperations@patreasury.gov, or visit patreasury.gov/invest.
Bicyclists and motorists must safely share the road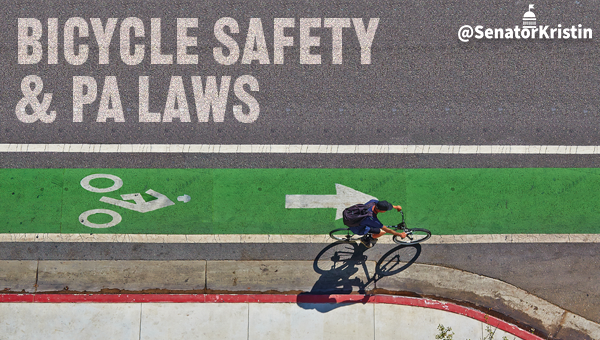 Bicyclists and motorists, who both have the right to use Pennsylvania roads, also have responsibilities to ensure everyone gets home safely.
Both parties must obey all the rules of the road and allow at least 4 feet of separation when passing. Motorists are allowed to overtake a bicycle in a no-passing zone, provided they leave a 4-foot clearance.
Learn more about Pennsylvania's bicycle laws.
Local job openings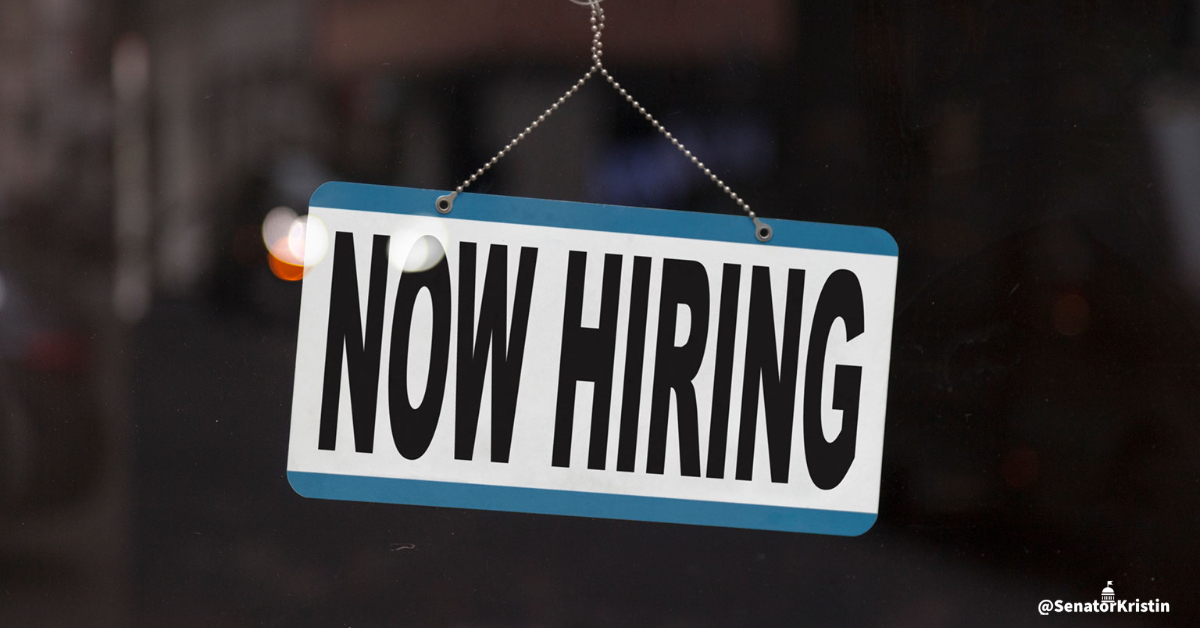 PA CareerLink shared with me its latest list of local job openings, which you can view here. You can also find job postings shared with the York County Economic Alliance (YCEA) here.
Happy Father's Day!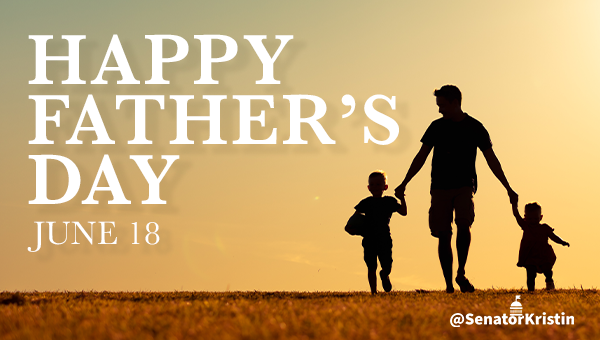 I hope all of the dads across the 28th Senatorial District have a happy and relaxing Father's Day this Sunday!
Juneteenth Freedom Day this Monday
Monday is Juneteenth National Freedom Day, a federal and state holiday.
On June 19, 1865, Maj. Gen. Gordon Granger led Union soldiers to Galveston, Texas to share the news of the Emancipation Proclamation and freed the last of the enslaved people.
On deck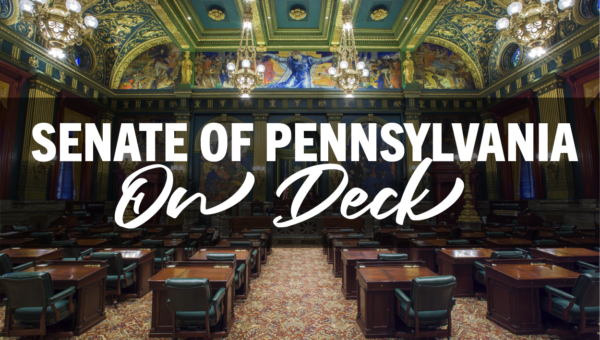 The Senate of Pennsylvania reconvenes on Monday, June 19, at 4 p.m. Follow me on Twitter for all of the latest updates on session convening times. You can watch all of the Senate votes and view our agenda here.