In this update:
National Police Week
Joseph Catholic School EITC scholarship announcement
Share the road
Reminder: Please weigh in on my survey on taxpayer-funded abortions
With June approaching, lower your risk of skin cancer
Recognizing our dedicated EMS providers
Upcoming PennDOT maintenance projects
On deck
---
National Police Week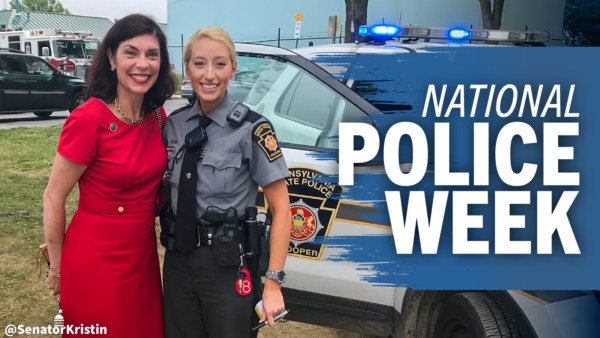 The nation expresses its sincere gratitude for our men and women in uniform. This week, and every week, we are grateful for the individuals who answered the call to public service.
This noble profession of law enforcement ensures that York County will be a safe place to live, work and raise a family. Thank you and God bless our police officers!
St. Joseph Catholic School EITC scholarship announcement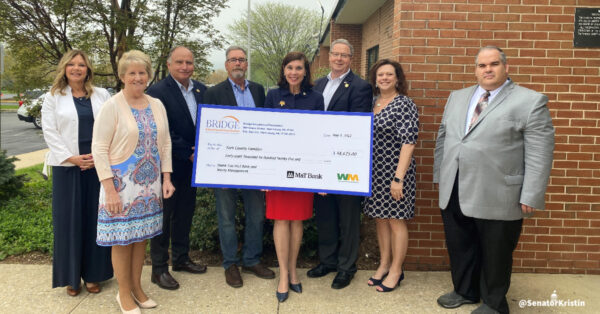 Earlier this month, I appreciated participating in the presentation of a $48,625 check from Waste Management and M&T Bank to the leadership of St. Joseph Catholic School in York. This check will be used for scholarship opportunities for local families to send their children to this school.
We are grateful for these two companies for generously contributing to change the lives of many children and their parents for the better. Thank you to all of the community partners who contribute to the Education Improvement Tax Credit scholarship program, or EITC, in Pennsylvania!
Hearing on rural broadband expansion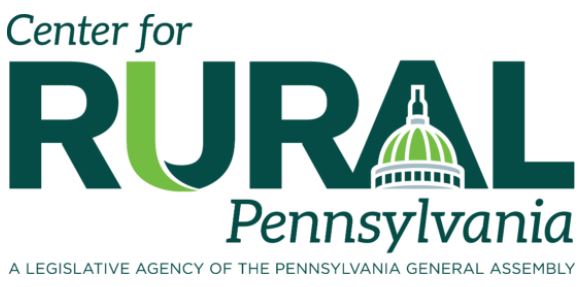 This morning, I attended a public hearing conducted by the Center for Rural Pennsylvania. This was the first hearing featuring the newly-hired Executive Director of the Pennsylvania Broadband Development Authority. We heard first-hand testimony from entities in the northern tier that are innovating ways to connect more Pennsylvanians, especially in our rural communities, to high-speed internet.
If you are interested in our hearing, feel free to watch it in its entirety here.
Share the road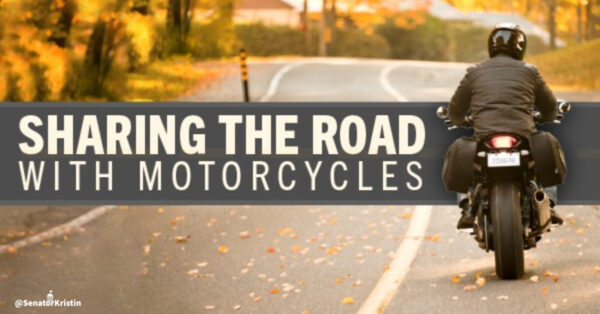 As warmer weather brings more motorcycles to our roadways, it's a good time to consider some safety tips for sharing the road:
Be aware that motorcycles are small and may be difficult to see. Check mirrors and blind spots before changing lanes and at intersections.
Allow more following distance, at least four seconds of distance between a motorcycle and your vehicle.
Remember that motorcycles have the same rights and privileges as any vehicle on the roadway.
Allow a motorcyclist a full lane width as the motorcyclist needs the room to maneuver safely in all types of road conditions.
There were 3,578 crashes involving motorcycles on Pennsylvania roadways in 2021, resulting in 226 fatalities, an increase in both from 2020. For more information on motorcycle safety, visit the PennDOT website.
Reminder: Please weigh in on my survey on taxpayer-funded abortions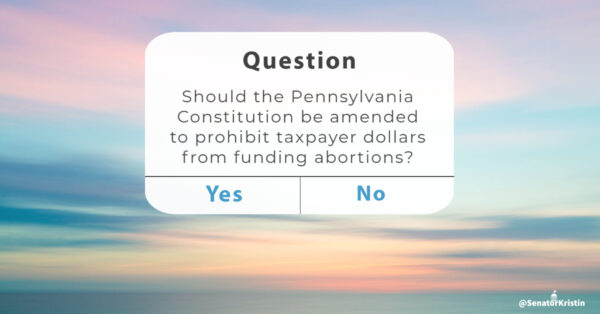 As a reminder, I am conducting a survey with our neighbors on legislation that is currently pending in the Senate of Pennsylvania. The legislation is a proposed constitutional amendment, which means should the legislature approve of the measure in two consecutive sessions, the voters would ultimately decide.
Share your opinion with me here.
With June approaching, lower your risk of skin cancer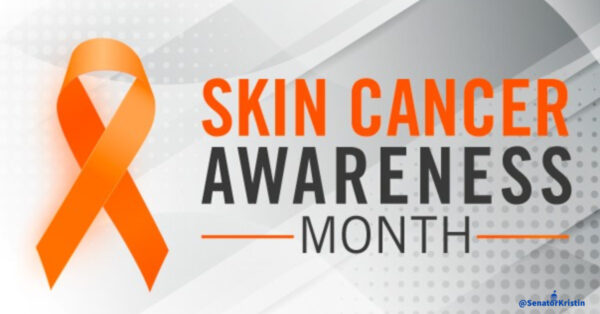 With more than five million cases diagnosed in the United States each year, skin cancer is America's most common cancer. Fortunately, it is also one of the most preventable.
Reducing your exposure to ultraviolet (UV) rays can lower your chances of getting skin cancer, according to the Centers for Disease Control and Prevention. Anyone can get skin cancer, but people with certain characteristics are at greater risk, such as a lighter natural skin color, certain types and a large number of moles, a family history of skin cancer and more.
You can learn about ways to reduce your risk of skin cancer here.
Recognizing our dedicated EMS providers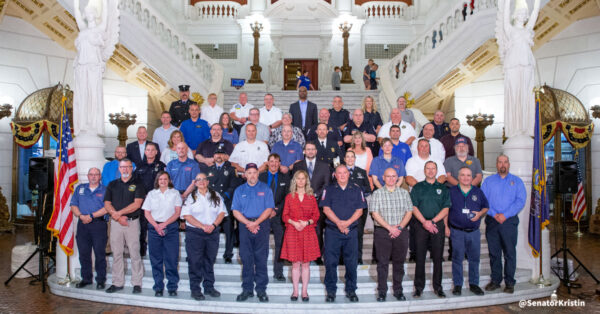 This week, EMS providers from all across the state and nation celebrated national EMS week.
At the state Capitol, a ceremony was held to recognize local EMS responders with 25 years of service to our communities and our neighbors.
I am grateful to see the recognition of Michael Bunz, a paramedic from Dallastown; James Gibney, an EMT from Fawn Grove; Jonathan Large, a paramedic from York; Amy Martin, a paramedic from Spring Grove; Robin Smith, an EMT from Red Lion; and Richard Snyder, an EMT from Spring Grove.
These men and women have dedicated more than two and a half decades to our communities and our well-being.
Members of EMS teams, whether career or volunteer, engage in thousands of hours of specialized training and continuing education to enhance their skills. We owe them our gratitude for their time and dedication.
Upcoming PennDOT maintenance projects
You can view PennDOT's list of scheduled maintenance projects for next week below.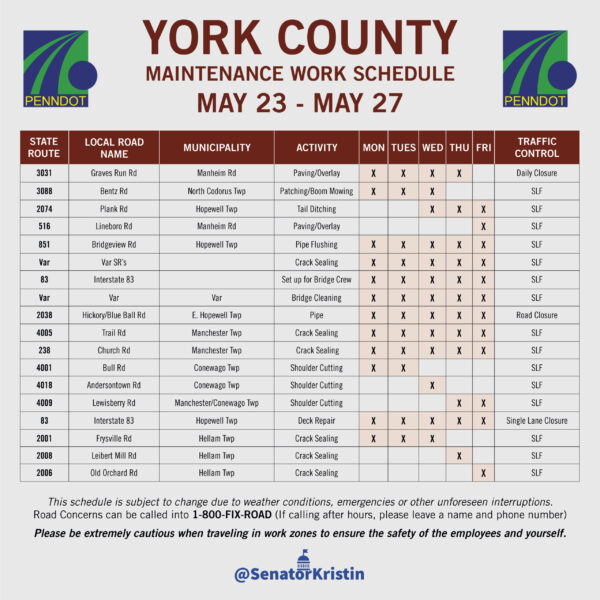 On deck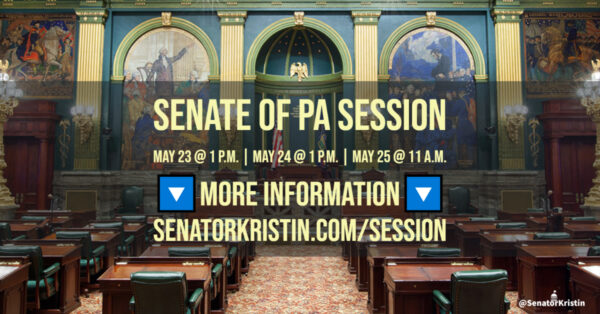 The Senate of Pennsylvania will reconvene on Monday, May 23, at 1 p.m. You can watch all of the Senate votes and view our agenda here.