In this update:
Latest legislative survey seeks your input on proposed constitutional amendment
REMINDER: PUC alerts consumers of June 1 price increases for electric generation
Law Day Celebration
Dallastown Elementary students, teachers visit the state Capitol
Clearing up questions about local option small games of chance law
Remembering the Four Chaplains
York Patriot Marker dedication at the Colonial Courthouse
THANK YOU: Volunteers clean up Exit 4 Interchange
Avoiding Lyme disease
Upcoming PennDOT maintenance projects
---
Latest legislative survey seeks your input on proposed constitutional amendment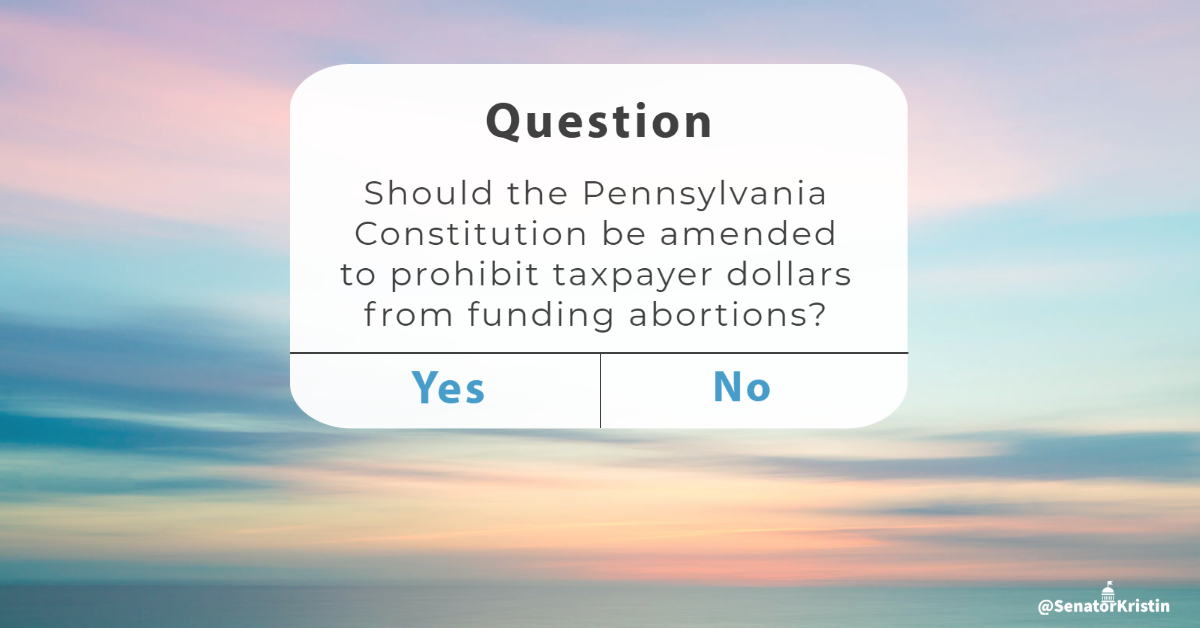 My latest legislative survey seeks your input on a proposed constitutional amendment currently under discussion in the General Assembly.
Senate Bill 956 would clarify that there is no constitutional right to abortion in Pennsylvania, and there is no guarantee of taxpayer dollars being used to fund abortions in the Commonwealth.
As it is a constitutional amendment, every voter in this state would get the final say and not the governor or the legislature.
Take my survey here – should the state constitution be amended to prohibit taxpayer dollars from funding abortions?
>>>LET ME KNOW HERE<<<
REMINDER: PUC alerts consumers of June 1 price increases for electric generation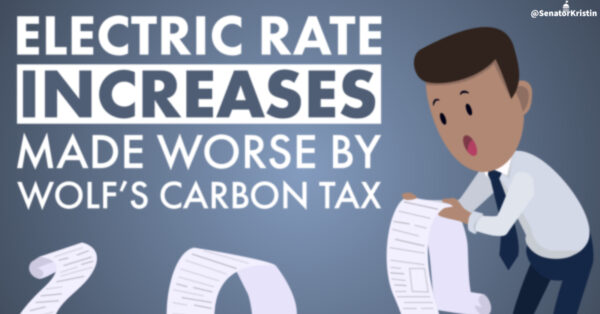 As I wrote to you last, I want to remind you that the Pennsylvania Public Utility Commission (PUC) is alerting consumers that most utilities will be adjusting their prices for electric generation on June 1. Many non-shopping (default service) customers will see sharp increases in energy costs, ranging between 6% and 45%, depending on their electric utility.
Please keep in mind this increase is even before Gov. Tom Wolf's carbon tax kicks in, which could nearly quadruple new electricity costs for consumers. The carbon tax is part of Pennsylvania's entry into the Regional Greenhouse Gas Initiative, which was enacted by Gov. Wolf without legislative approval.
According to the PUC, one option consumers may want to explore immediately is their utility's voluntary Standard Offer Program – which is another alternative for default service customers not participating in the competitive electricity market.
As noted in my update last week, consumers and small businesses can also use the PUC's PAPowerSwitch energy shopping website to explore and compare other offers from competitive energy suppliers which may provide savings compared to their utility's default service rate.
My legislation would make this process much more transparent and convenient when switching utility suppliers.
Law Day Celebration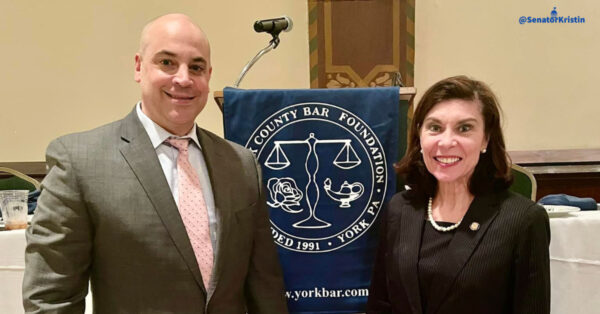 I was honored to join York County Bar Association/York County Bar Foundation President District Attorney Dave Sunday for the Law Day celebration honoring the top high school mock trial teams, essay and bookmark design contest winners. We also celebrated Liberty Bell award recipient, Mary Slegel, who was honored with a Senate of Pennsylvania citation in April for her exceptional work with and decades of service to CASA.
Dallastown Elementary students, teachers visit the state Capitol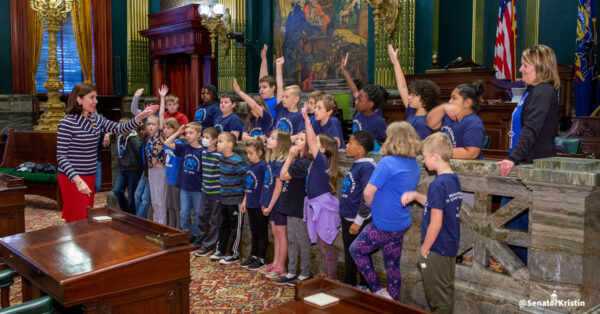 Thank you to the students, teachers and chaperones who visited the state Capitol this week as part of the Dallastown Elementary School's field trip to Harrisburg. I had the opportunity in between meetings to show our neighbors the Senate Chamber and answer their questions.
You can view more photos from their visit here.
If you and your family are interested in touring the Capitol this spring, please let me know!
Clearing up questions about local option small games of chance law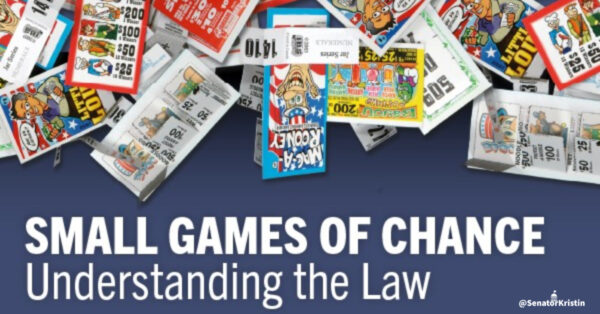 Questions are being raised by volunteer fire companies and other clubs regarding the Local Option Small Games of Chance (SGOC) law. Many of these groups are under the mistaken impression that a state law exists allowing clubs to conduct online fundraising during the pandemic.
Two bills (Senate Bill 243 and House Bill 290) to authorize online SGOC and raffles during the emergency declaration and for one year afterward, or through May 1, 2022, have been introduced in both chambers of the General Assembly, but never reached the governor's desk. I am a cosponsor of Senate Bill 243.
In 2020, the General Assembly did enact Act 118, which allows SGOC licensees to forgo their annual donation requirement (SGOC law requires that licensees donate 60% of their SGOC revenue to charity, leaving them with 40% for their own operating expenses) so that, presently, clubs may use 100% of their SGOC revenue for operating expenses.
However, that authorization is set to expire on June 10, 2022. Senate Bill 1159 has been introduced to extend Act 118 through Dec. 31, 2022.
I welcome any and all input on this legislation.
Remembering the Four Chaplains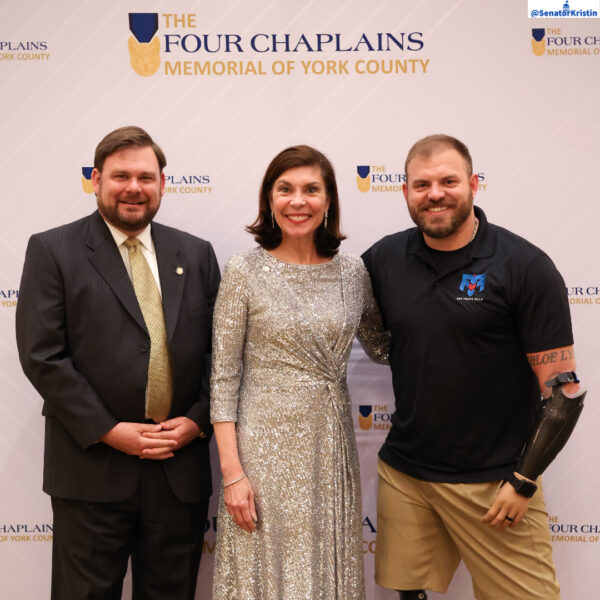 Thank you to Terry Gendron, who serves as the President of the Four Chaplains Memorial of York County, and all of the hardworking volunteers who made the 30th anniversary of the Four Chaplains of York Dinner a success! I had the fortune of inviting my friend and Senate colleague, Sen. Joe Pittman from Indiana County, to the dinner. Sen. Pittman's great uncle lost his life during the attack of the Dorchester. You can read more about Sen. Pittman's connection to the Four Chaplains here.
For background on the Four Chaplains and its importance to York County, please watch the video below.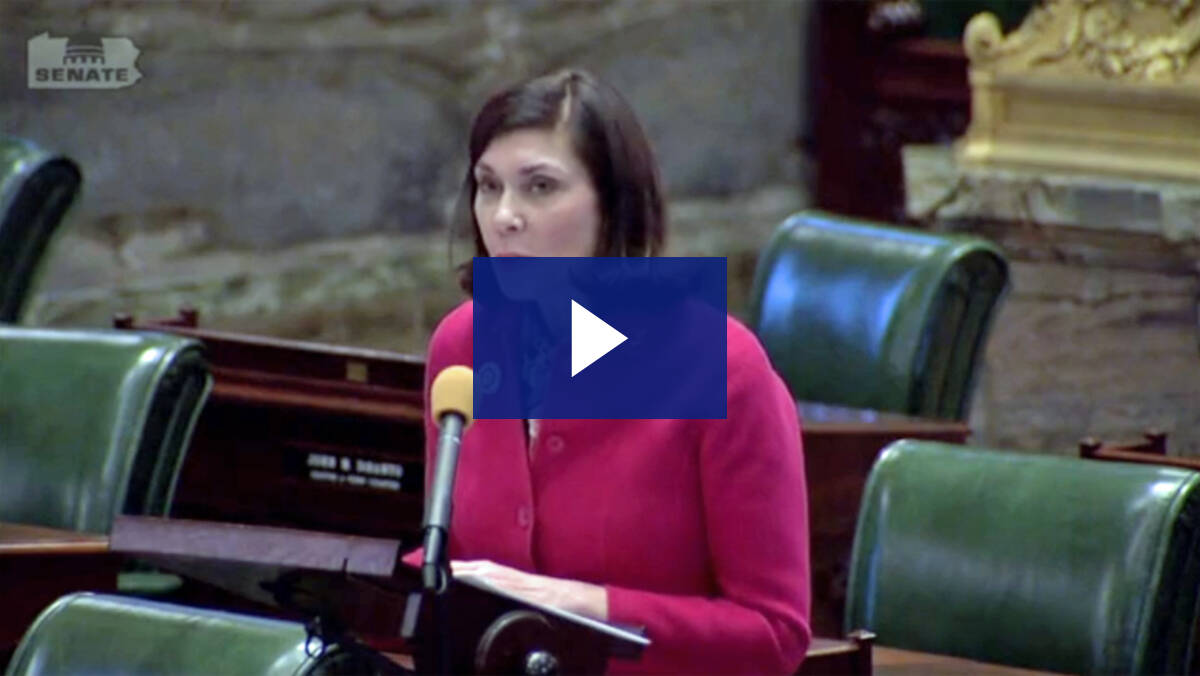 Army Staff Sergeant Travis Mills served as the keynote speaker. The event benefited local students attending the Alexander D. Goode School (named after one of the Four Chaplains) by providing them with scholarships in an effort to continue the legacy instilled by the Four Chaplains of self-giving service.
York Patriot Marker dedication at the Colonial Courthouse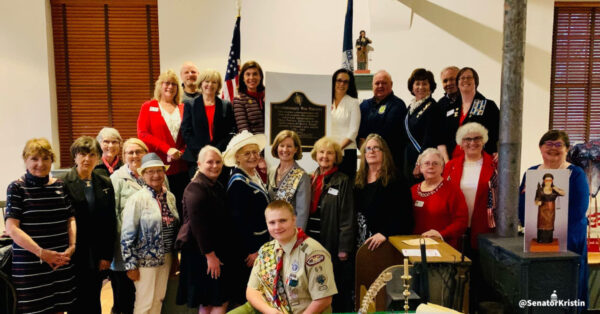 It was an honor to participate in the York Patriot Marker dedication at the Colonial Courthouse and present a certificate of recognition on behalf of the citizens of the 28th District, with gratitude, to the Colonel James Smith-Yorktown Chapter Daughters of the American Revolution for placing this marker in honor of the 250th anniversary of the United States of America.
This marker commemorates the men and women who achieved American independence, "These Patriots, believing in the noble cause of liberty, fought valiantly to found a new nation." We are grateful to the York County History Center for hosting the event in the Colonial Court House due to the inclement weather and America250PA for sharing in the event.
We are very proud of the pivotal role York played in our nation's history as its first capitol. You can view more photos here.
THANK YOU: Volunteers clean up Exit 4 Interchange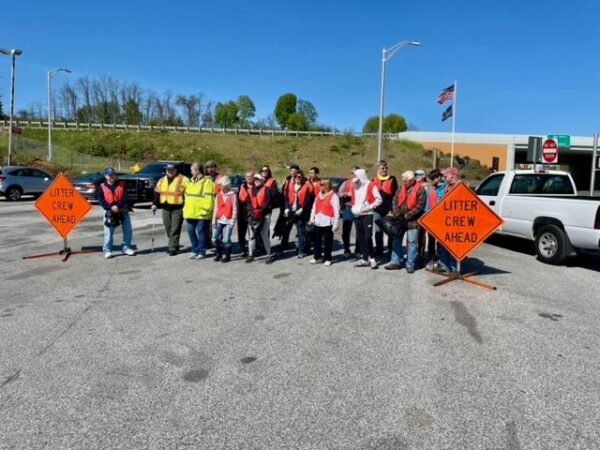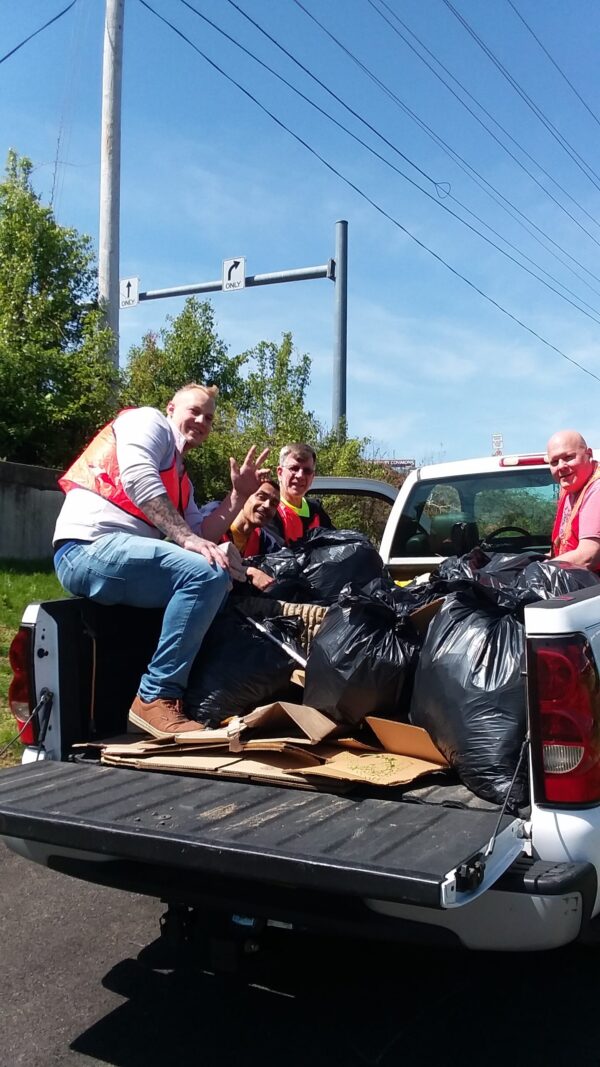 Throughout the spring months, many volunteers contribute time and resources to help clean up our streets and highways through the Adopt a Highway program. Thank you to Judge Lindy Sweeney and the entire crew of volunteers from the New Freedom Lion's Club, Shrewsbury Lions Club, Rotary Club of Southern York County, and New Freedom VFW Post 7012, who worked to clean up at the Exit 4 (diverging diamond) interchange.
Rotary is also involved in cleaning up a portion of Susquehanna Trail South and the New Freedom Lions works on Constitution Avenue.
Thank you to all of these organizations for volunteering to keep York County beautiful!
Avoiding Lyme disease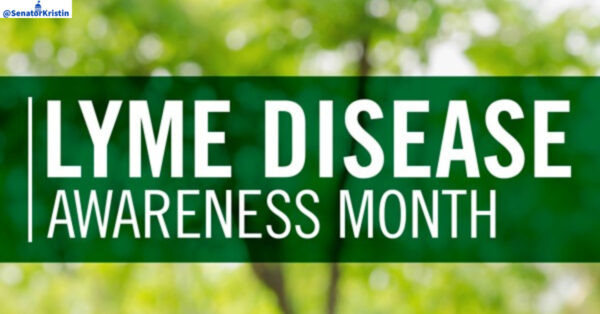 Lyme disease is a bacterial disease transmitted by the bite of a blacklegged tick or deer tick. It can cause flu-like symptoms and a rash in the early stages, but can progress to arthritic, neurologic and cardiac symptoms if it is not treated.
Pennsylvania led the nation with 6,763 confirmed cases of Lyme disease in 2019, the most recent year reported by the Centers for Disease Control and Prevention.
Find out how you can prevent getting Lyme disease, how to spot symptoms and more here.
Upcoming PennDOT maintenance projects
You can view PennDOT's list of scheduled maintenance projects for next week below.