In this update:
Thank you, Veterans!
Bill increasing state contract transparency becomes law
Laurel Fire Company #1 in Windsor celebrates officers
Theda Arnold is 100 years young!
LIHEAP home energy assistance applications being accepted
Local job postings
---
Thank you, Veterans!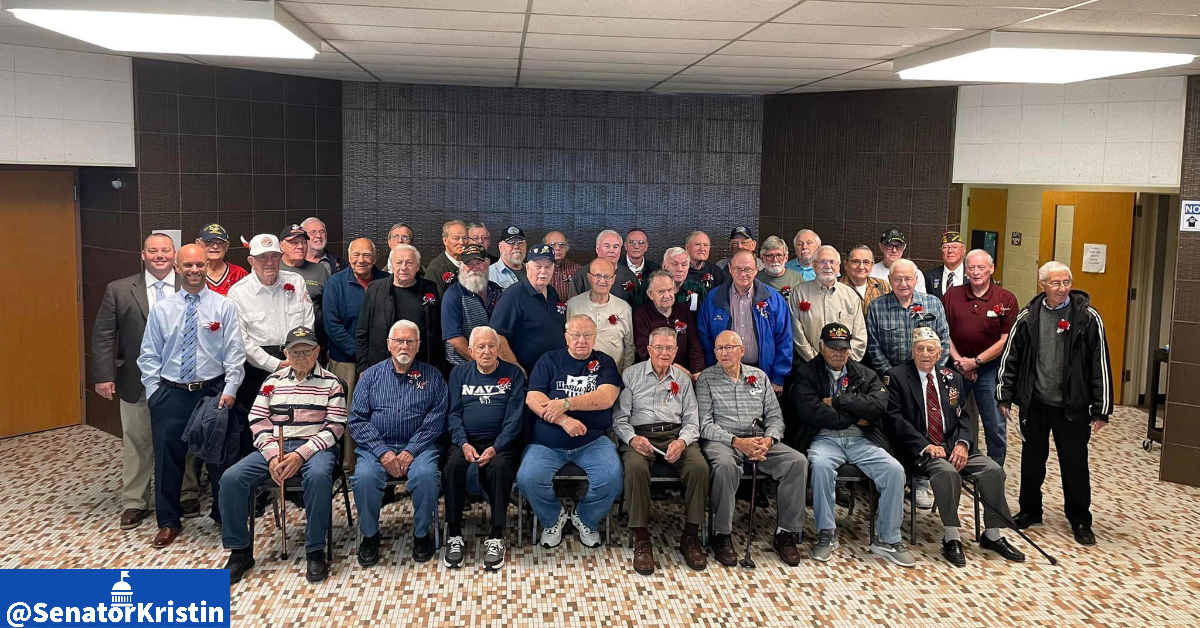 Today, our nation turns to its bravest among us – our Veterans. Our country pauses to thank the men and women who wore the uniform and served our nation through its numerous armed conflicts.
Throughout the week, York Countians will hold special events to honor and commemorate the life, service and sacrifice of our Veterans and their families. On Thursday, I attended an event at Windy Hill Senior Center in Spring Grove for its Veterans Day program (pictured above). The ceremony included Spring Grove Area School District's High School Expressions Choral Group and Key Club, which did a wonderful job recognizing the veterans' service and made the program special! Check out more photos from this ceremony here.
This year, I am reminded of a quote by Pennsylvania native – Gen. Jacob Loucks Devers, who was born in the city of York in 1887 and had a long, distinguished military career that spanned nearly 40 years, including commanding military operations for the Army and even for all of the U.S. forces in various parts of Europe during World War II.
When Gen. Devers was welcomed home with a parade in York in 1945, he said, "There is one supreme, final test of loyalty for one's native land – a readiness and willingness to fight for and, if need be, to die for one's country. These Americans passed that test with colors flying. They've proved their loyalty and devotion beyond all question. These men more than earned the right to be called just Americans. Their Americanism may be described only by degree, and that is the highest."
Thank you to all of our Veterans for your service – not just today, but every day!
If you or someone you know is interested in receiving veteran-specific email updates from me on a monthly basis, please sign up here!
Bill increasing state contract transparency becomes law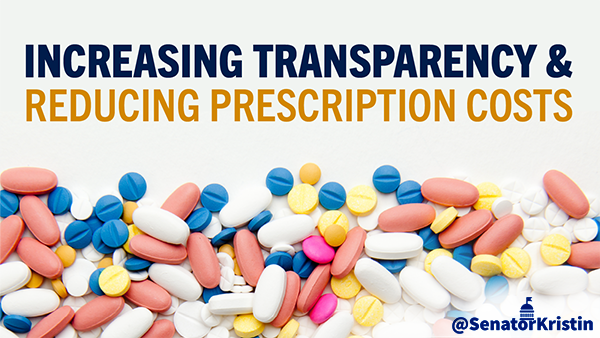 Pennsylvania taxpayers pay billions of dollars each year to Medicaid pharmacy benefit managers (PBMs), and a new law will finally allow for a full-scale audit of these contracts.
Nearly 90% of Pennsylvania Medicaid patients are served by managed-care companies that contract with the state. In turn, those companies contract with PBMs for their pharmacy programs to decide which drugs will be covered and how much to reimburse the pharmacies that fill the prescriptions.
Because the contracts between managed-care companies and PBMs are not signed directly with the state and are instead subcontracts, there is no provision requiring they be made available for anyone to review – including the Department of the Auditor General. This makes it impossible to know how the money is being spent.
According to the Department of Human Services, Pennsylvania taxpayers paid nearly $3 billion to PBMs for Medicaid enrollees in 2017. In recent years, audits in other states have found PBMs were grossly overcharging their states' Medicaid programs. The new law we enacted is a great step toward ensuring tax dollars are spent as effectively as possible.
Laurel Fire Company #1 in Windsor celebrates officers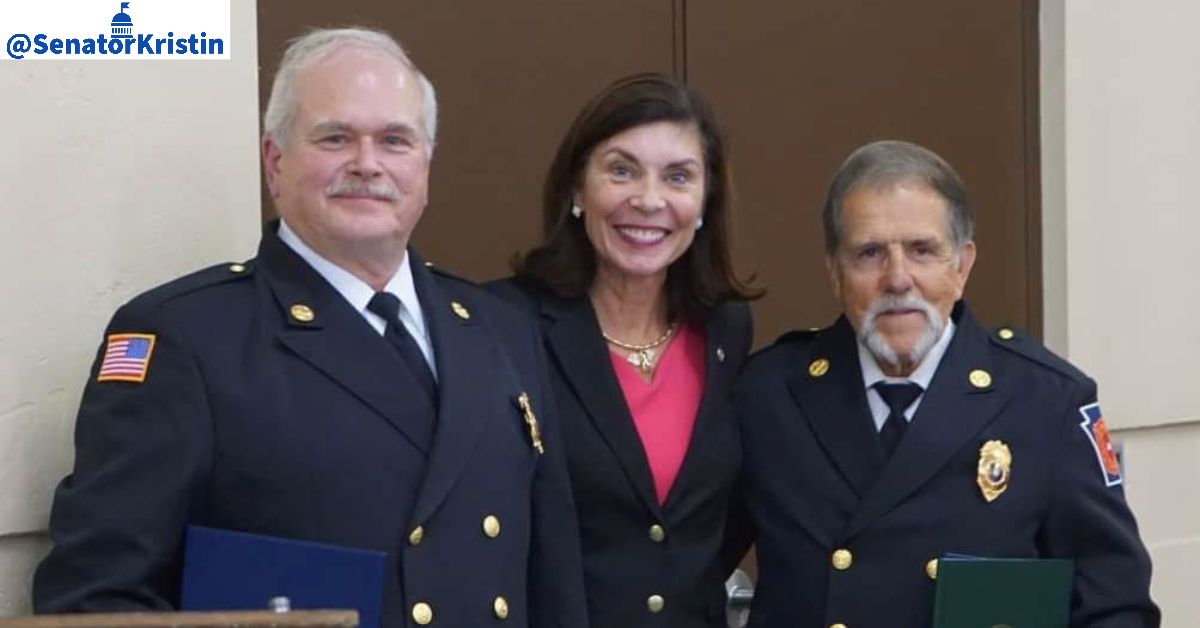 Photo credit: Lape Brothers Photography
View more photos from the event here.
It was an honor to join the members of Laurel Fire Company #1 in Windsor for its Annual Appreciation Banquet.
During the event, I presented Senate of Pennsylvania citations to: Junior Firefighter of the Year Dakota Crumling, Fire Police Officer of the Year Dawson Kling and Firefighter of the Year Ned Souders.
Daniel Orwig was named Chief Emeritus upon his 50 years of service and Barry Barshinger was named Chief Emeritus upon his 60 years of service.
Josh Golembiowski was presented his firefighter helmet in recognition of his unwavering support of the fire company and its members through his Give Back Campaign!
Thank you to these brave men and women who have answered the noble cause to serve as firefighters and keep our community safe!
Theda Arnold is 100 years young!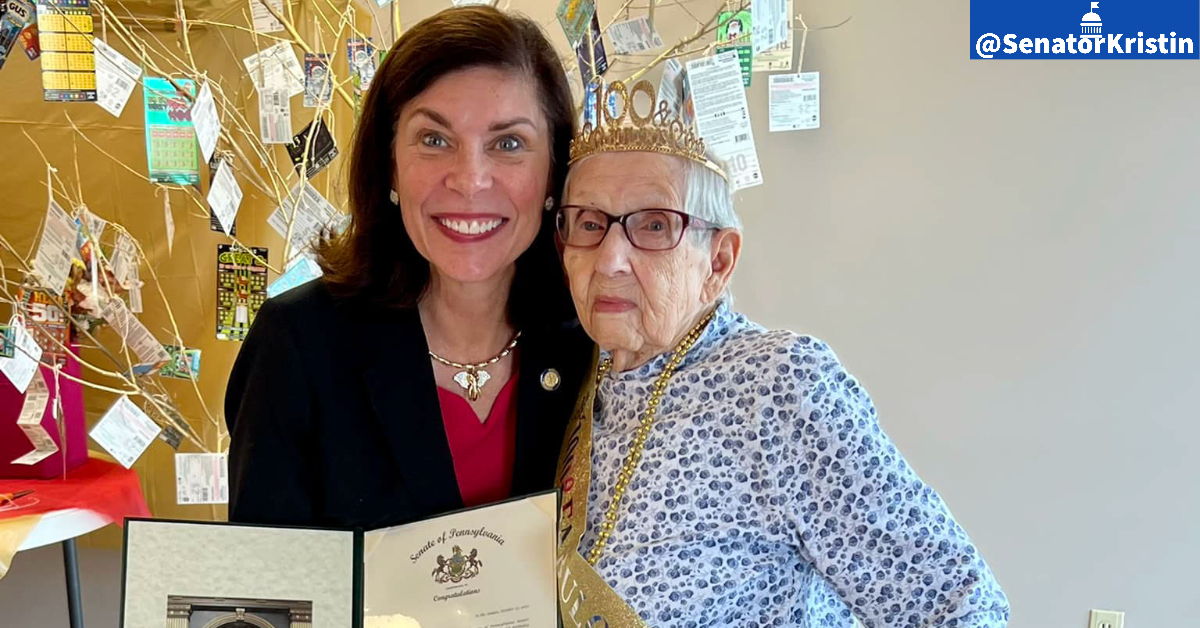 This past weekend, I joined family and friends of Theda Arnold to celebrate her 100th birthday. As you can see, the young at heart lady celebrated her birthday in style. I was grateful to present Theda with a citation on behalf of the residents of the 28th Senatorial District wishing her a happy birthday.
LIHEAP home energy assistance applications being accepted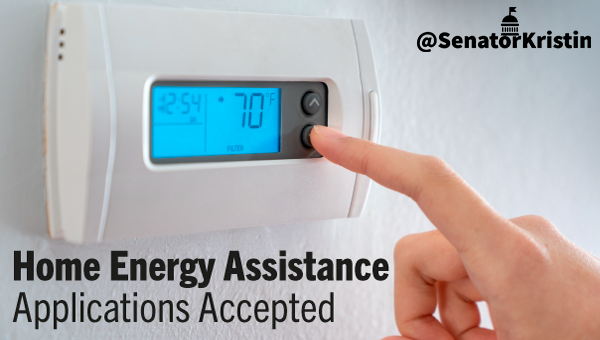 Applications are being accepted for the Low Income Home Energy Assistance Program (LIHEAP) for the 2022-23 winter heating season.
LIHEAP helps families living on low incomes pay their heating bills in the form of a cash grant. Households in immediate danger of being without heat can also qualify for crisis grants. The cash grant is a one-time payment sent directly to the utility company or fuel provider. Grants range from $300 to $1,000 based on household size, income and fuel type.
There are two ways to apply for LIHEAP:
Online using COMPASS, the online tool for Pennsylvanians to apply for health and human service programs and manage benefit information.
Download a paper application, fill it out and return it to your local county assistance office.
Local job postings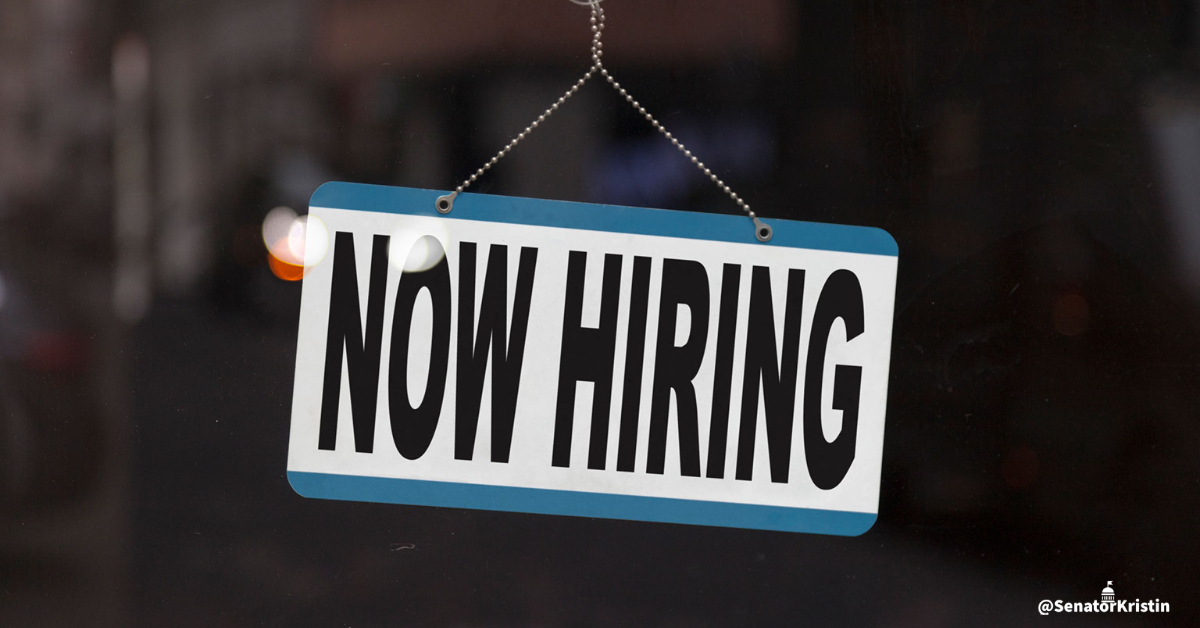 PA CareerLink shared with me its latest list of local job openings, which you can view here. You can also find job postings shared with the York County Economic Alliance (YCEA) here.