In this update:
Hopewell Township Supervisors reject landfill proposal
Celebrating Farmers Market Week in PA and York County
Employers applaud action to make Pennsylvania more economically competitive
Game Commission seeks help counting wild turkeys
Sign up for my Veterans Email update – next edition comes out on Monday!
Local job openings
Upcoming PennDOT maintenance projects
---
Hopewell Township Supervisors reject landfill proposal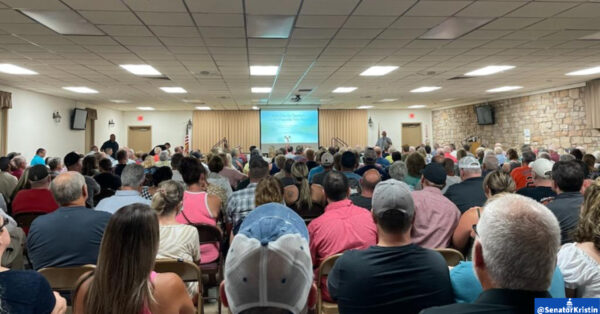 At a standing room only township meeting at Eureka Fire Hall, dozens of impassioned and concerned local residents discussed their concerns about a proposed landfill in Hopewell Township.
Despite not having a vote on this matter, it was imperative for me to attend this meeting to hear local feedback directly from our neighbors. I applaud the community for coming together to share their concerns in a respectful manner about the proposed landfill.
The township supervisors ultimately (and unanimously) rejected the proposal by the York County Solid Waste Authority.
I appreciate everyone from the community who took the time to contact me on this matter and keep me updated on YOUR opinion on this important matter.
Celebrating Farmers Market Week in PA and York County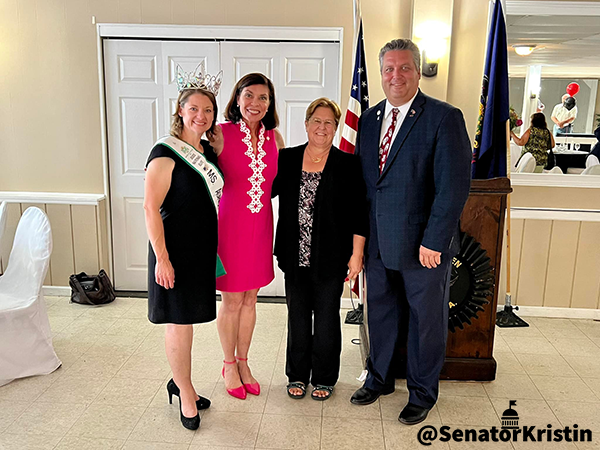 York County Farm Bureau President Dolores Krick opened the annual meeting and banquet at Wisehaven Event Center with the words spoken by President George Washington in an address to Congress stressing the importance of agriculture and farming in relation to the survival of the country, "It will not be doubted that with reference either to individual or national welfare, agriculture is a primary importance."
Those words are still very true all these years later. Agriculture is York County's and Pennsylvania's largest industry. We are grateful for our local farmers and their many contributions to our county and commonwealth!
Thank you to all of volunteers and staff who made this year's Farm Bureau annual dinner meeting a success and true celebration of the tireless efforts of our entire agriculture community!
You can view more photos from the dinner meeting here.
This week is also a great reminder that fresh, local, summertime produce can be found at farmers markets across York County. Check out this list compiled by Explore York here.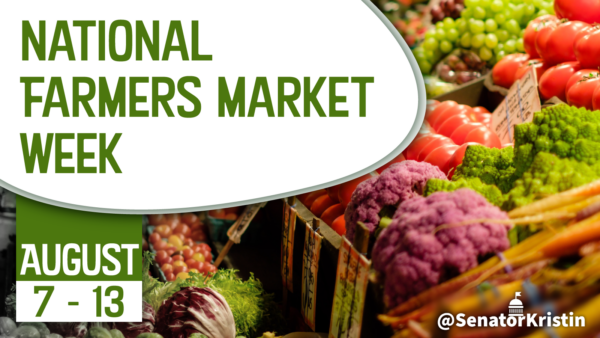 Employers applaud action to make Pennsylvania more economically competitive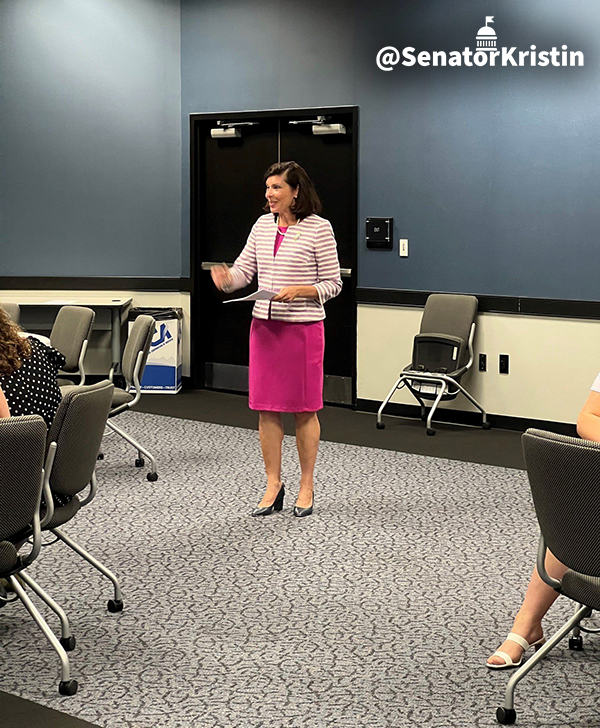 Last Friday, I joined the Hanover Chamber of Commerce for its quarterly legislative roundtable on state and county issues. I was able to provide a brief update on the ongoing work of the Pennsylvania Broadband Development Authority.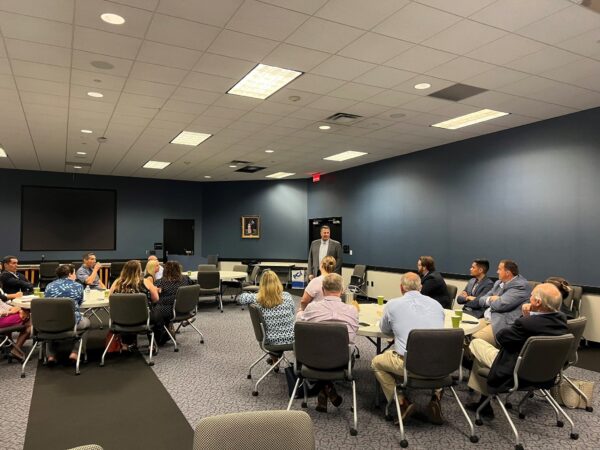 In fact, this group of job creators took note of the bipartisan action taken to attract new employment opportunities and residents to Pennsylvania.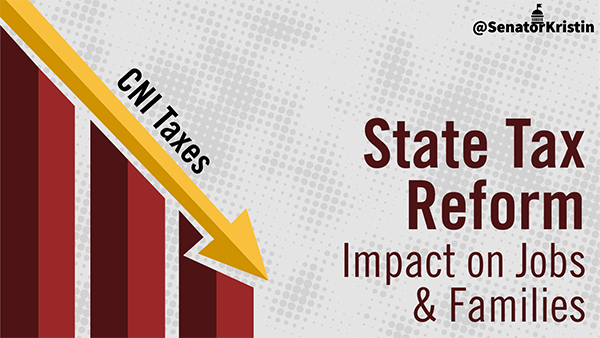 One of the most significant steps they cited is the phase-down of the job-killing, corporate net income tax (CNIT). Under a provision of the new state budget, the rate will drop to 8.99% in 2023, and then continue to drop until it hits 4.99% in 2031. Once the reduction is fully implemented, Pennsylvania will go from imposing one of the nation's highest CNIT rates to the eighth lowest in the country.
The consensus is that this will make Pennsylvania highly competitive among neighboring states in the northeast and others across the U.S.
The recently approved tax changes will also help our mom-and-pop businesses. More than 99% of Pennsylvania businesses are small businesses, and those 1.1 million small businesses employ 2.5 million people, which is 46.3% of all Pennsylvania employees.
Under the new law, Pennsylvania will recognize "like-kind" exchanges for state tax deferral when property is exchanged for similar property. Federal tax law already allows for the tax deferral on federal taxes, providing some incentive for employers to invest in the job-creating assets businesses need to remain competitive, but Pennsylvania had been the only state not to recognize these exchanges for state tax purposes.
State tax law governing expense deductions is also being changed to bring it in line with federal law, eliminating the unequal treatment of Pennsylvania's small businesses. The increase in limits will make it easier for employers to buy equipment and to invest, which promotes job growth.
Pennsylvanians need employment opportunities if they are to stay and raise families here. It's exciting to hear job creators applauding the steps we've taken to increase the number of good-paying jobs that support healthy, thriving communities. This is a major change for Pennsylvania's economic future.
Game Commission seeks help counting wild turkeys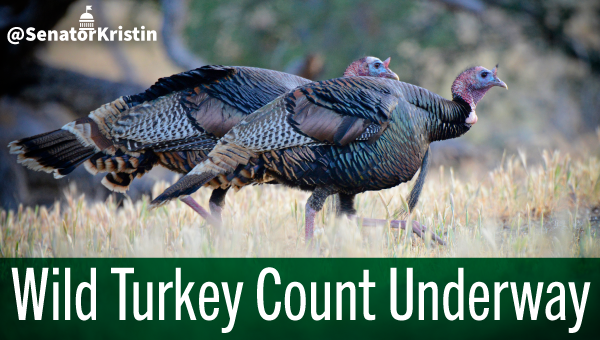 The Pennsylvania Game Commission is again seeking input from the public in surveying wild turkeys this summer. The Pennsylvania Wild Turkey Sighting Survey is open through Aug. 31.
Participation is important for turkey population management. Survey data allow the agency to determine total wild turkey productivity and compare long-term reproductive success within Pennsylvania and across states, as this is a standard methodology used across the country. Data also are used in the turkey population model to track population trends.
Turkey sightings can be reported through the Game Commission's website. The mobile app is no longer available.
Sign up for my Veterans Email update – next edition comes out on Monday!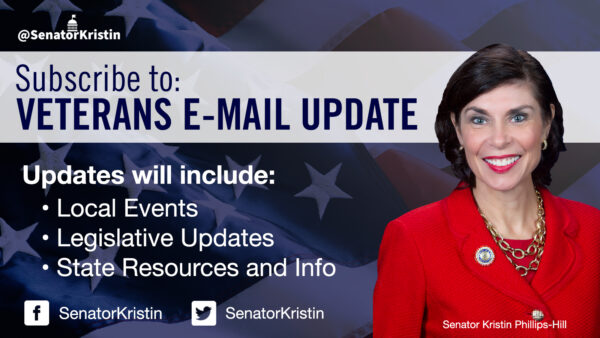 On Monday, I will share another update on veteran-specific issues and events important to our men and women who served who reside in our community. If you are interested in receiving this update from me next week, please sign up here. Also, please share it with any family or friend who could benefit from these updates! Thank you!
Local job openings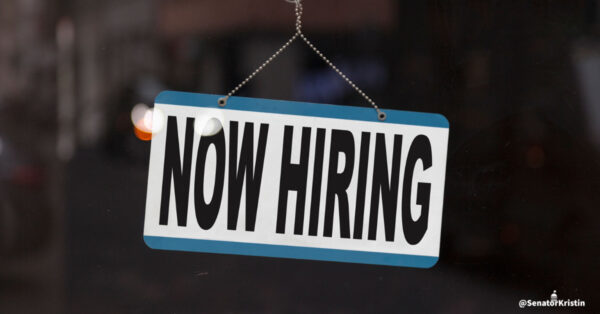 PA CareerLink shared with me its latest list of local job openings, which you can view here. You can also find job postings shared with the York County Economic Alliance (YCEA) here.
Upcoming PennDOT maintenance projects
You can view PennDOT's list of scheduled maintenance projects for next week below.