In this update:
Thank you, First Responders and Southern York County Community
Basic Education Funding Commission Announces Upcoming Schedule
Supporting Children who Faced Trauma
Save Your Child from Preventable Death
Smart Money Management Leads to Financial Independence
ICYMI: Talking Budget and Permitting on Face the State
Watch Out for Heat-Related Illnesses
Searching for High School Students to Keep PA Clean
Checking Out the History Center's Steam Plant Project's Progress
Red Lion Boy Scout Troop 28 Performed Flag Retirement Ceremony
Keep Your Crown Straight and Shining at Royalty Salon Spa
---
Thank you, First Responders and Southern York County Community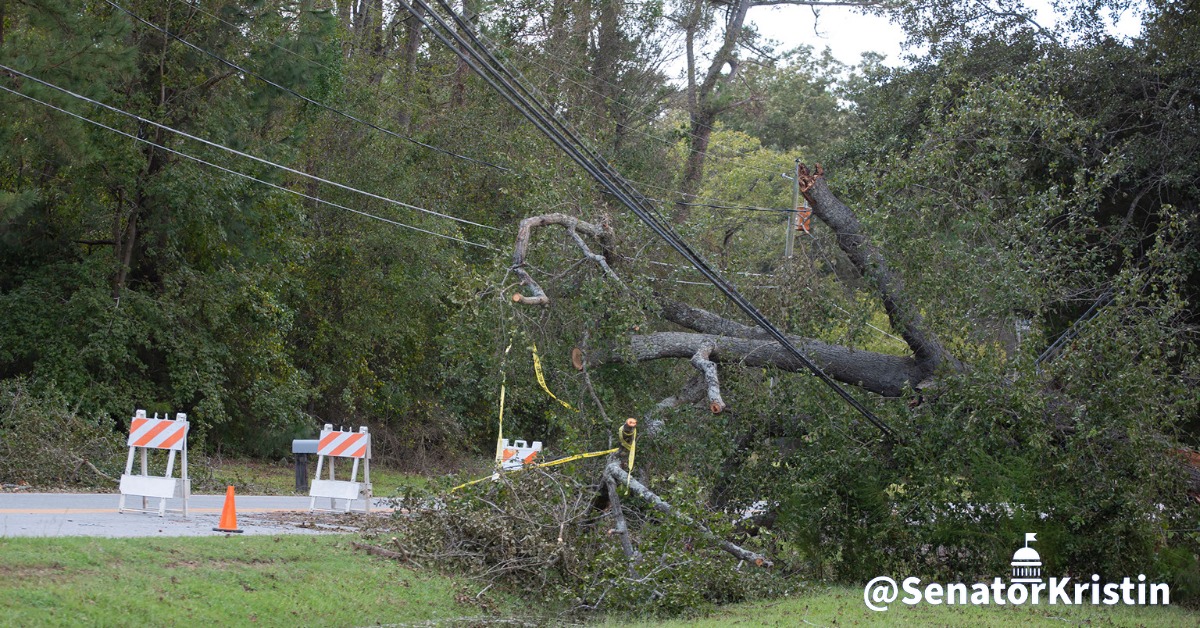 Thank you to the first responders, utility crews, and PennDOT crews who have been working around the clock to help our neighbors recover from this week's storm.
I would also like to extend a big thank you to everyone in the community who offered assistance to those affected by the storm. The resilience of our community is what makes Southern York County so special and such a great place to live!
York County's Office of Emergency Management is asking property owners to file damage reports to see if the county qualifies to possibly get financial help.
Damages that will be considers are:
Structural damages.
Foundation collapse.
Water in basements and living areas.
Private lane and bridge washouts.
Loss of personal belongings.
Waterlogged appliances and utilities.
You can report your damage here or you can contact their office at 717-840-2990 during business hours, Monday-Friday, 8 a.m. to 4:30 p.m.
In addition, utility companies are still out getting poles and utility lines back up and running. Access to areas in the region has proved challenging due to the large number of damaged lines and poles. Monday's storm brought straight-line winds of 70-85 mph to the region and an EF-1 tornado, reaching speeds of 107mph, was recorded in one municipality.
You can track Met-Ed's current outages here and Adams Electric Cooperative outages here.
I will continue to share updates on Facebook as I receive them.
Basic Education Funding Commission Announces Upcoming Schedule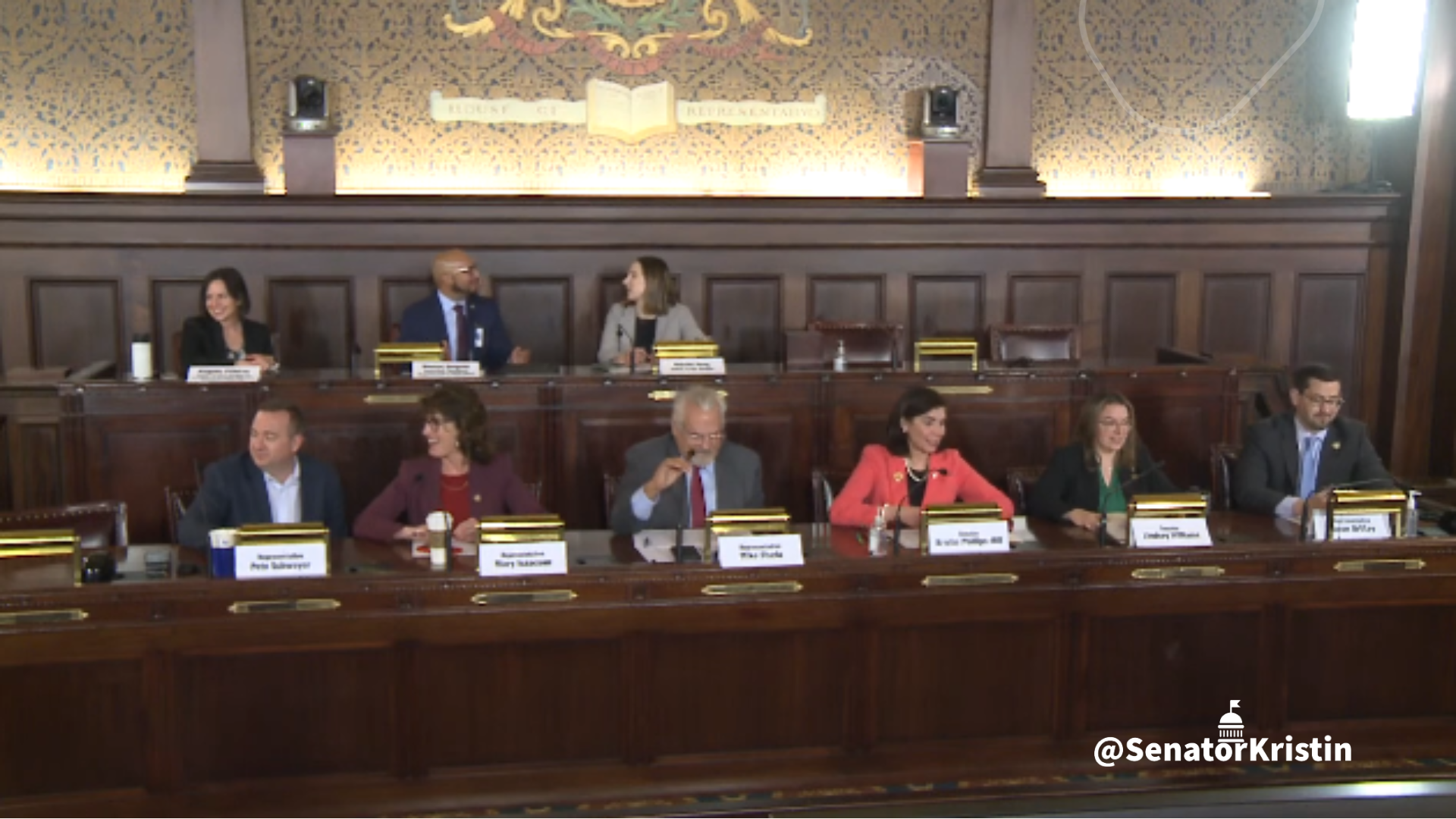 The Basic Education Funding Commission has been formed and is tasked with developing and recommending a new formula for distributing state money for education to Pennsylvania school districts based on a Commonwealth Court ruling.
As a co-chair of the commission, my counterpart, Rep. Mike Sturla (D-Lancaster), and I announced the commission's upcoming schedule.
We plan to hold a meeting in York County on Sept. 28.
Hearing details and agendas will be announced closer to the dates. The public can submit comments to be entered into the record via the Contact Us section of the commission's website.
I look forward to the opportunity to gain valuable feedback from public school finance experts, educational advocates, and taxpayers in order to address the charge given to us by the Commonwealth Court: that we need a better way to distribute existing tax dollars to give every child a quality education.
You can find out more information, including all dates, here.
Supporting Children who Faced Trauma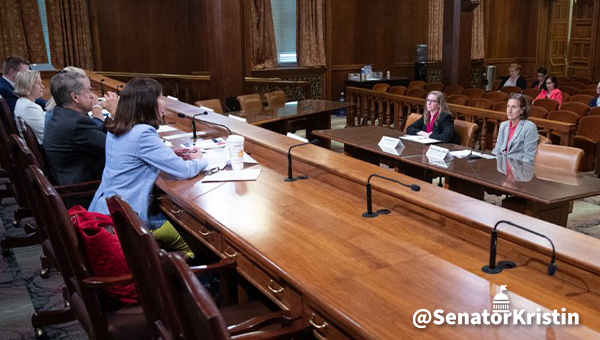 This week, the Senate Aging and Youth Committee held a hearing to gather information about the critical roles played by children's advocacy centers across Pennsylvania.
Children's advocacy centers (CACs) coordinate the investigation, treatment, and prosecution of child abuse cases by utilizing teams of professionals involved in child protective and victim advocacy services, law enforcement and prosecution, and physical and mental health.
Without CACs, children who already had traumatic experiences – like sexual abuse – are revictimized when they are forced to repeatedly relive their horror by describing it separately for people representing county agencies, law enforcement and health care. At CACs, everyone gathers at one time in a way that is comfortable for the child.
Pennsylvania has 41 CACs, which provided services to 15,735 children in 2022. Types of cases include sexual abuse, physical abuse, child witness to violence, drug endangered children and others. Learn more about the hearing and access video here.
Save Your Child from Preventable Death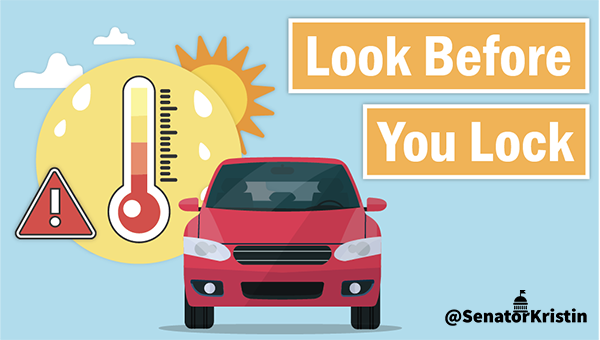 Since 1998, more than 900 children have died from vehicular heatstroke – a tragedy we never want to experience. Luckily, it is preventable.
The National Safety Council offers a free online course about the danger of vehicular heatstroke and children, the three primary circumstances that have led to children dying and what we can do to prevent these deaths.
Keep in mind that even on mild or cloudy days, temperatures inside vehicles can reach life-threatening levels. Leaving windows slightly open doesn't help, and children should never be left unattended or be able to get inside a vehicle. Learn more here.
Smart Money Management Leads to Financial Independence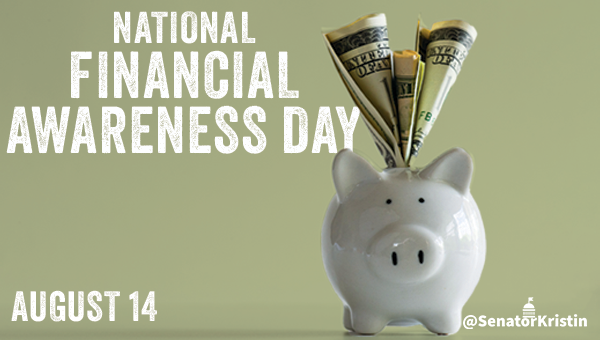 To become financially independent and create the foundation for a secure life, thoughtfully considering financial decisions and their implications is key.
Monday, Aug. 14, is National Financial Awareness Day, which reminds all of us to plan for a more financially successful future. Of course, in addition to a willingness to plan, we must also have the knowledge about positive versus negative money management practices.
Senate Republicans passed a bill to improve personal financial literacy by requiring completion of a high school course that would advise on basic money matters like credit and credit scores; savings and investments; and college, home, and auto loans. By teaching high school students the basics, they will be able to make better decisions to position themselves for a lifetime of financial independence.
As you take an active role in managing your money, you may come up with a question, concern or complaint about Pennsylvania financial institutions, services or products. Call the Pennsylvania Department of Banking and Securities at 1-800-722-2657 or fill out the online complaint form here.
ICYMI: Talking budget and permitting on Face the State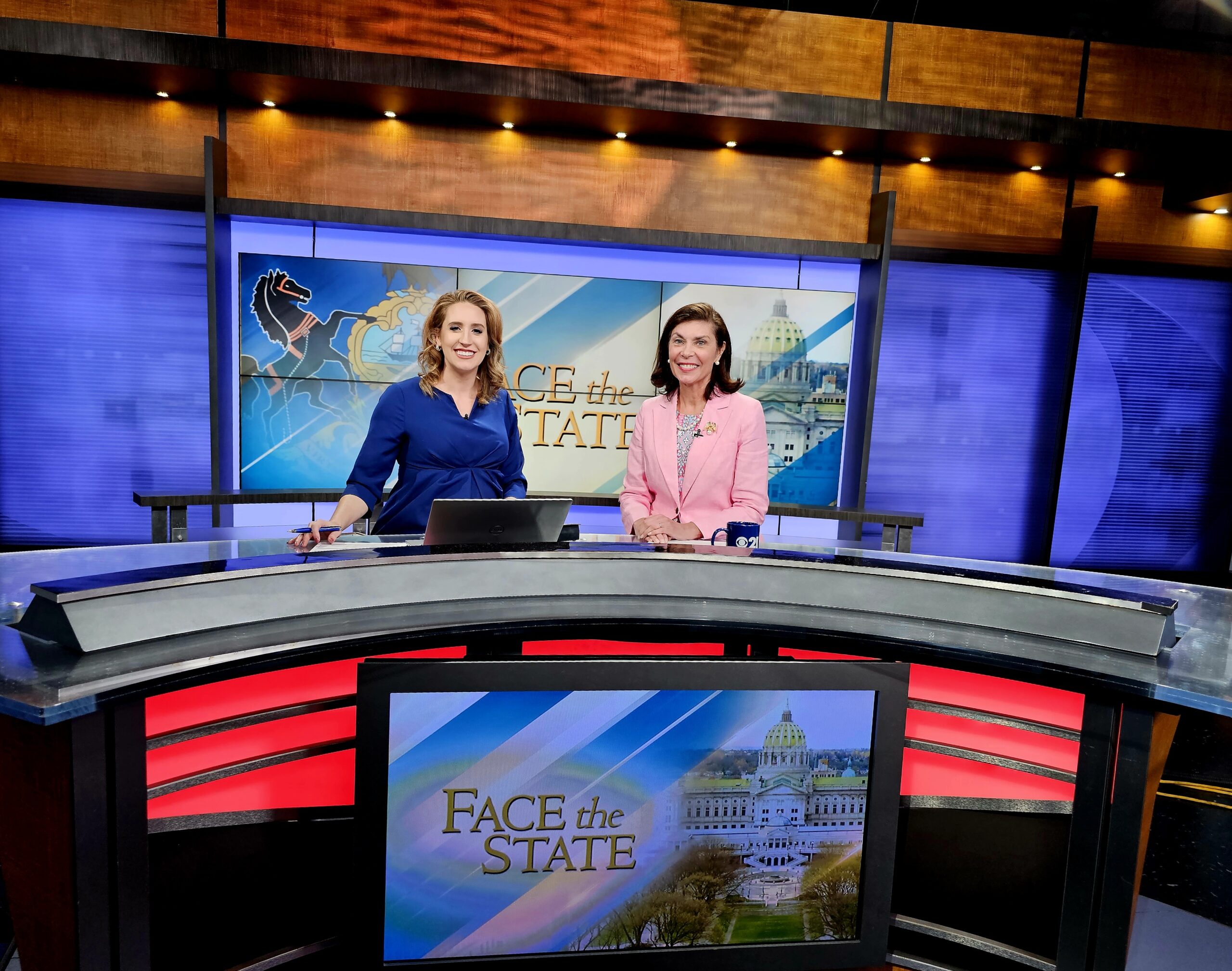 I was on Face the State last weekend diving into the state's budget and the permitting reforms we need to see happen statewide. You can watch my conversation with Candace Scalese of CBS-21 here.
Watch Out for Heat-Related Illnesses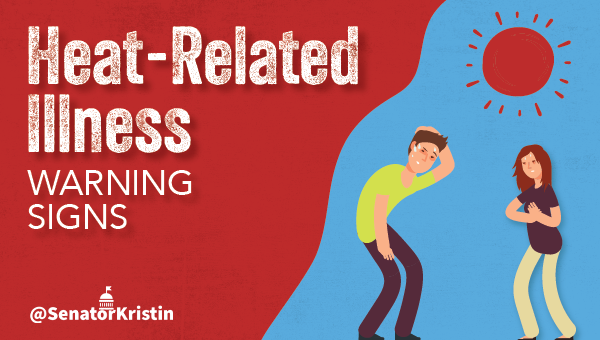 When it's extremely warm outside, there are several heat-related illnesses that can impact you and your loved ones. While many of us have experienced sunburn before, you should also be aware of heat stroke, heat exhaustion, heat cramps and heat rash.
In an effort to avoid these illnesses, stay hydrated and be careful with how long you're exposed to the heat – even if you're not in the sun.
Read more here about the signs of heat-related illnesses and what to do if you have one.
Searching for High School Students to Keep PA Clean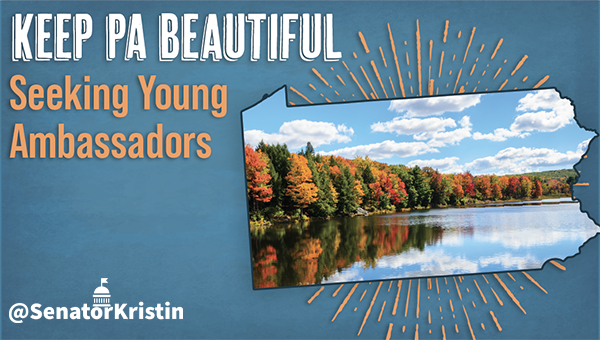 The Pennsylvania Department of Transportation and Keep Pennsylvania Beautiful are inviting 10th -12th grade students from around the state to help keep Pennsylvania clean and beautiful through the Young Ambassadors program.
The program provides opportunities for high school students to train and network with industry leaders, state agencies, local media, and the Keep Pennsylvania Beautiful network to increase leadership and problem-solving skills.
Learn more about ambassadors' responsibilities and apply for the program by Sept. 14 here.
Checking out the History Center's Steam Plant Project's Progress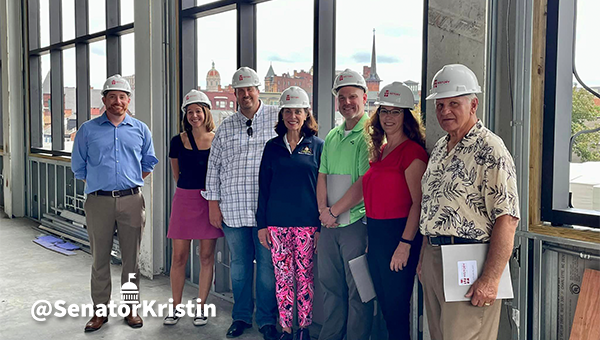 I joined members of the York County Legislative Delegation for a tour of the York County History Center's Steam Plant Project Monday afternoon.
Thank you to the staff and board members of the History Center that took the time to share the project's progress and how it will become the place for our York County community to celebrate our past and imagine our future.
You can find information on the Steam Plant here and more photos here.
Red Lion Boy Scout Troop 28 Flag Retirement Ceremony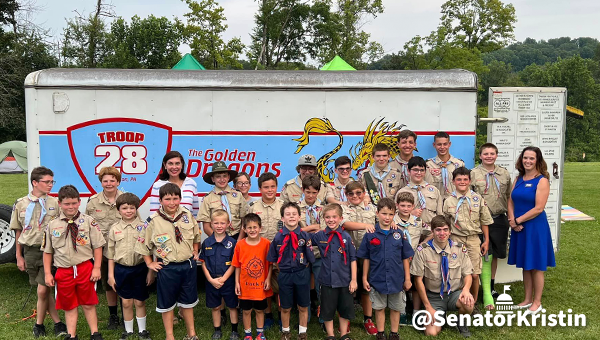 Thank you to Red Lion, PA Boy Scout Troop 28 and Cub Scout Pack 28 Red Lion for inviting Rep. Wendy Fink and me to join them at camp for their flag retirement ceremony last weekend. The reverent respect these scouts showed to our nation's flag in the thoughtful planning of this event was impressive. Keep up the great work, Troop and Pack 28!
You can find more photos from their event here.
Keep Your Crown Straight and Shining at Royalty Salon Spa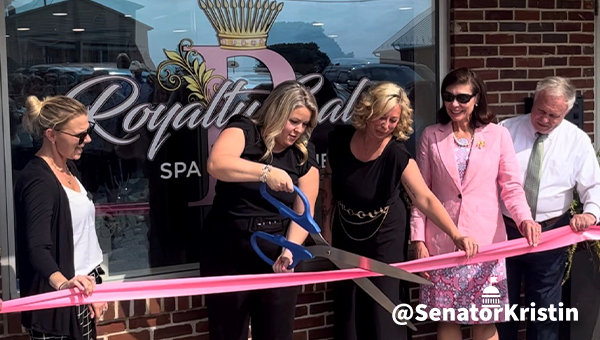 It was great to celebrate the grand opening of Royalty Salon Spa & Boutique in Shrewsbury Borough last weekend! The day was a dream come true for new owner Kelbie Shaulis. The building has undergone major renovations that have made Kelbie's big dreams a reality.
Make sure to stop into Royalty Salon to see how devoted they are to keeping your crown straight and shining!