In this update:
Governor signs my bill banning "Zuckerbucks" in our election administration
New law boosts outdoor opportunities for hospitality industry
Fireworks law changed to address concerns
Improving our state's economic competitiveness
Deana's Law increases penalties for repeat DUIs
Funding available for projects that promote PA farm products
Accessing local and county crime and crash data
How to conserve energy and manage summer power bills
Local job openings
Upcoming PennDOT maintenance projects
---
Governor signs my bill banning "Zuckerbucks" in our election administration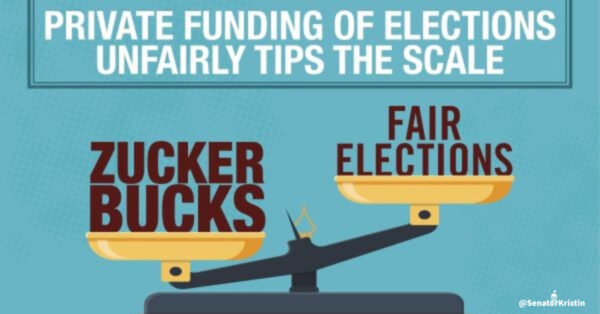 Sen. Lisa Baker and I sponsored legislation earlier this year that banned third-party dark money from paying for the administration of elections in Pennsylvania. The origin of the bill came after a nonprofit funded largely by Facebook CEO Mark Zuckerberg poured millions of dollars into counties for election administration in the weeks prior to the last presidential election.
You can read more background on this here.
For us, reform begins with prohibiting private groups from funding election administration. Voting is among our basic rights, and the responsibility for properly running and funding elections is vested in government. No matter who on the outside is contributing, no matter their expressed motivations, millions of dollars coming in from national figures or organizations naturally raises suspicions of hidden agendas.
We are grateful to take outside influence out of the process of our elections. Like I told Dennis Owens of ABC27 earlier this week: you would not want the other team paying for the referees or umpires in a game. You want to trust the official who is refereeing the game is fair, unbiased and transparent.
You can read more here.
New law boosts outdoor opportunities for hospitality industry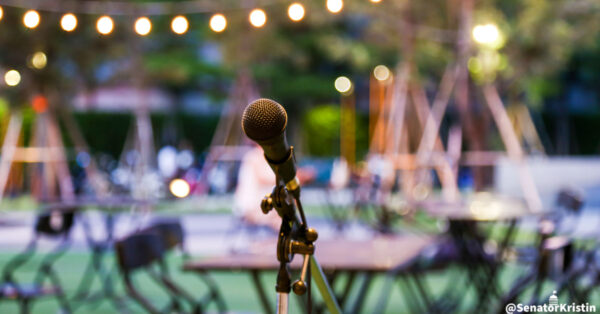 York County's restaurants, bars and taverns were some of the hardest hit businesses during the COVID-19 pandemic. These locally owned businesses had to endure the second most restrictive economic shutdown in the nation. Due to their entrepreneurial and "cannot quit" attitude, these small businesses creatively invested in outdoor dining options to keep guests and staff safe, as well as keep their doors open.
After investing in outdoor dining options, I heard from many of these local small business owners seeking to use a provision of a state law that was only afforded to wineries to have outdoor music during certain hours of the day.
I was successful in amending my legislation into a House bill that allows restaurants, bars, breweries, hotels and clubs to have outdoor amplified sound. The law went into effect this week so our local businesses can take full advantage of this new opportunity during these warm summer months.
You can read more here.
Fireworks law changed to address concerns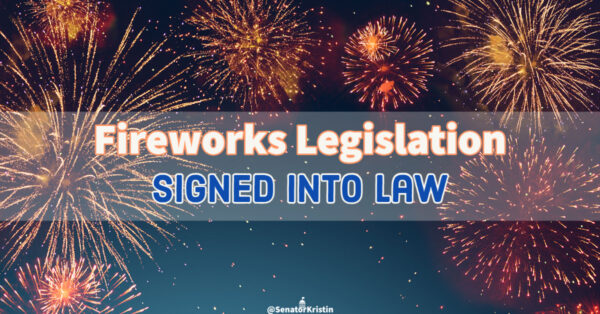 In addition to a handful of new laws that were signed this week, I was pleased to see Gov. Tom Wolf sign a measure that puts greater restrictions on consumer fireworks in Pennsylvania.
Since the legislature and Gov. Wolf authorized the use of consumer (aerial) fireworks in 2017, I have heard countless complaints from our community about these fireworks being set off in close proximity to homes, and at all hours of the night.
This law increases penalties and establishes specific times when fireworks can be set off in accordance to the law. I voted against the original law and am glad we made a step in the right direction to addressing this community nuisance.
You can learn more about this issue by listening to my recent podcast episode, where I sat down with the sponsor of the measure, Rep. Frank Farry. You can listen on your favorite podcast platform: Spotify | Apple Podcasts | Google Podcasts
Improving our state's economic competitiveness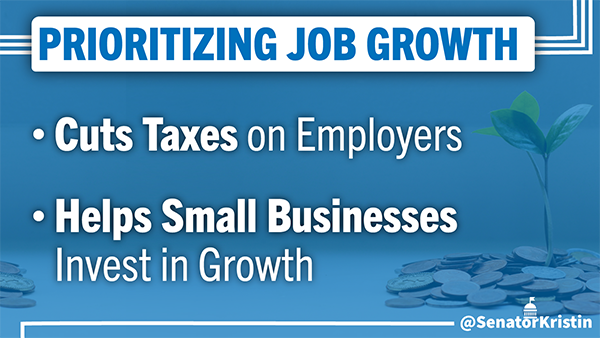 As part of the ancillary bills that were approved with the state budget last week, the amendment to the state's Tax Code cuts the Corporate Net Income (CNI) tax rate, which is now the highest in the nation.
The new budget cuts the rate from 9.99% to 8.99% and creates a phased reduction to 4.99%, or sixth lowest, by 2031. Not only will a lower rate attract new business, it also makes the state more attractive for businesses that already operate here and need to expand.
The measure I supported also eliminates a disadvantage faced by Pennsylvania small businesses when competing with those in other states. Under federal tax law, a "like-kind" exchange under the Internal Revenue Code allows for tax deferral when property is exchanged for similar property. This long-standing federal provision allows employers to invest in the job-creating assets businesses need to remain competitive. Every state but Pennsylvania provides for a similar deferral on the state level.
These changes will make Pennsylvania more competitive with surrounding states and send a strong message to employers that our Commonwealth is open for business, help grow our tax base and provide greater opportunity for the next generation of Pennsylvanians.
Deana's Law increases penalties for repeat DUIs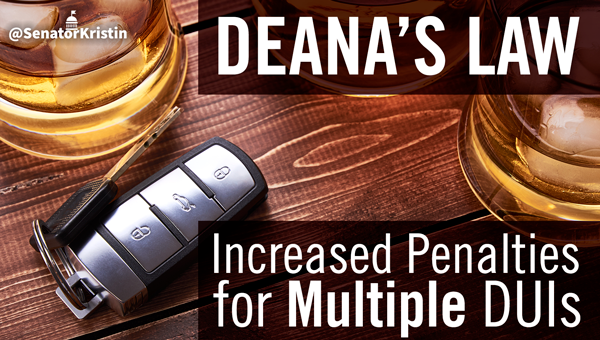 I recently voted in support of legislation that is now law to increase penalties for multiple DUI offenders.
Act 59 of 2022, Deana's Law, would require consecutive sentencing, instead of concurrent, for fourth DUIs and above. It would also increase penalties for drivers with multiple DUI convictions involving high blood alcohol content levels.
The law is named after Deana Eckman, 45, who was killed in a 2019 crash involving a six-time DUI offender.
Funding available for projects that promote PA farm products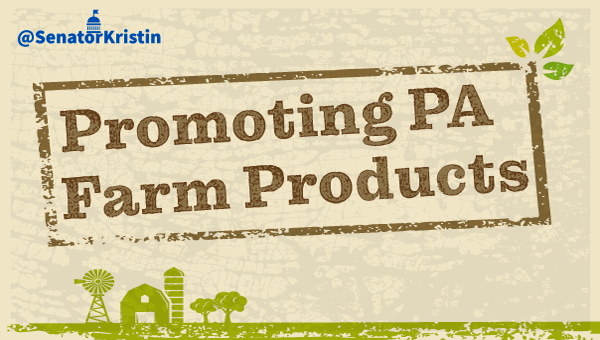 Nonprofits can apply now for grants for projects that promote Pennsylvania farm products and grow export markets.
The Pennsylvania Department of Agriculture will award up to $303,000 in matching funds to nonprofits to reimburse up to 50% of costs for promotional and educational projects intended to increase consumer awareness and sales.
Eligible projects in 2022 can promote anything from wine to wool, hardwoods to honey, fruit, vegetables, herbs, meat, poultry or dairy — any agricultural product produced in PA.
Complete guidelines for the Pennsylvania Agricultural Product Promotion, Education and Export Promotion Matching Grant Program are in the Pennsylvania Bulletin. Grant applications must be submitted online through the Department of Community and Economic Development Electronic Single Application. Applications are due by Aug. 5.
Accessing local and county crime and crash data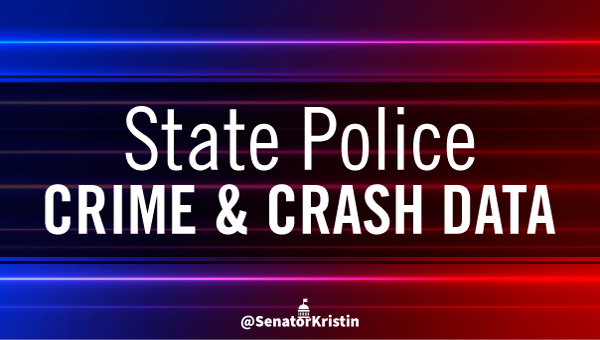 When crimes and crashes are investigated by the Pennsylvania State Police, the statistical data is available online through the Community Access to Information Dashboard (CAID).
CAID allows the public and the media to access and search data collected from traffic enforcement and crashes for both commercial and noncommercial vehicles, including Incident maps. There's also data concerning various crimes, with mapping for counties and municipalities.
The dashboard allows the user to choose what data is displayed. Searches can be refined with custom date ranges, locations and categories. Queries can be made in the dashboard with statistical information from as far back as 2019. The dashboard contains no information that could be used to identify the individuals involved.
How to conserve energy and manage summer power bills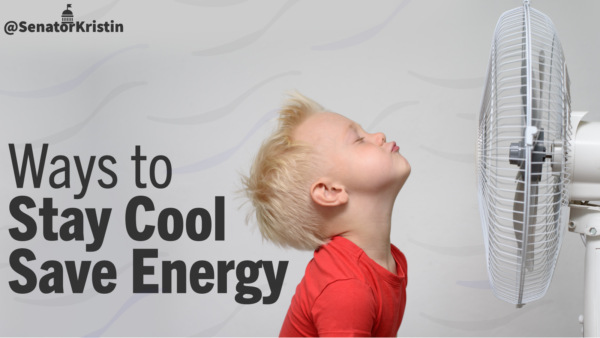 As hot weather settles in, the Public Utility Commission (PUC) offers tips on conserving energy and keeping summer power bills manageable.
Check your thermostat. The smaller the difference between the indoor and outdoor temperatures, the lower your overall cooling bill.
Clean and replace air conditioner filters regularly and make sure air circulation paths are clear.
Turn off non-essential appliances and lights to reduce power use and unwanted heat.
Close off unused rooms and adjust air vents or thermostats to avoid unnecessary cooling expenses.
Seal cracks and openings to prevent warm air from leaking into your home.
You can find more tips here. For consumers struggling with paying utility bills, the PUC continues to encourage them to call their utilities to discuss the many different affordability options available. You can also learn more about my legislation to make it easier and more secure for consumers to shop for better electric and natural gas rates here.
Local job postings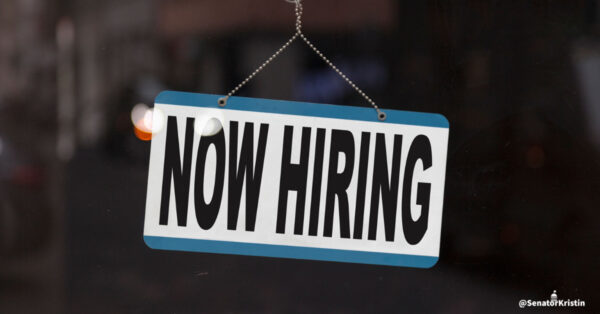 PA CareerLink shared with me its latest list of local job openings, which you can view here. You can also find job postings shared with the York County Economic Alliance (YCEA) here.
Upcoming PennDOT maintenance projects
You can view PennDOT's list of scheduled maintenance projects for next week below.