In this update:
Ask the Governor to uphold his promise to help children in failing schools
Expanding the property tax/rent rebate program
Reviewing lack of access to broadband in Stewartstown
Honoring Vietnam Veteran on Independence Day
Hanover Trolley Trail expansion coming soon
New location on Main St. Shrewsbury: Verdure Day Spa
Building Bridges for Brianna
America250PA in Pike County
Beware of student loan scam robocalls and robotexts
Purple star school program supports military-connected children
Celebrate National Ice Cream Day this weekend
See you in Snack Town
---
Ask the Governor to uphold his promise to help children in failing schools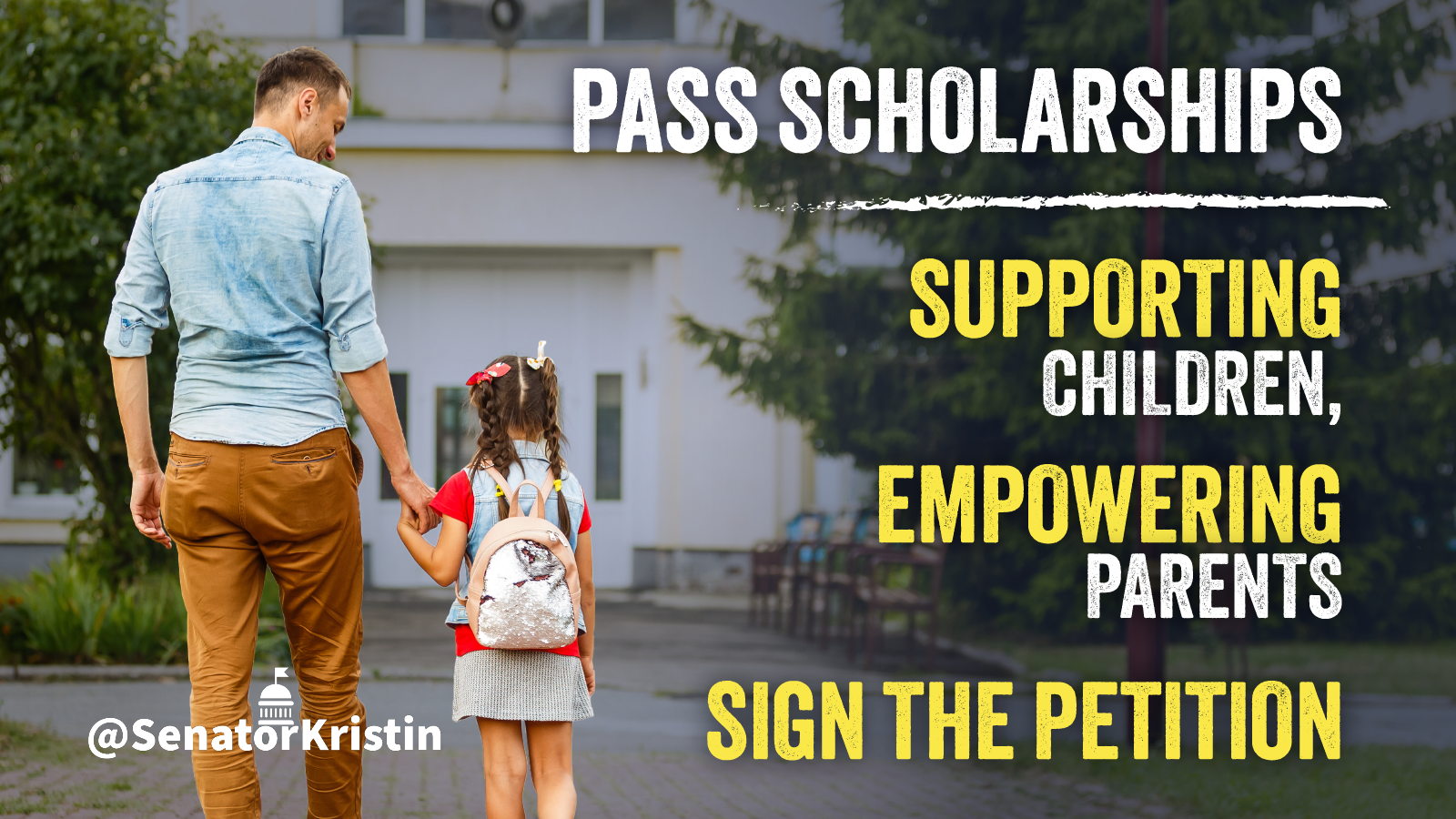 I've said all along that we have divided government, not dysfunctional government. Gov. Josh Shapiro has stated on numerous occasions that he wants to work with the divided General Assembly to get things done, including helping children in failing schools.
"Parents need to have the opportunity to give their kids the best opportunity for success even if they're in struggling school districts. We can't afford to wait. We have to invest now in the next generation."
– Gov. Shapiro
I agree as did every other Senate Republican (and a Senate Democrat) when we voted for a state budget proposal that upheld the bipartisan agreement in how we fund state government for the 2023-24 fiscal year. Unfortunately, as I wrote in last week's email to you, the governor has changed his mind. However, there is still time for the governor to uphold his promise to not just Senate Republicans, but also the children and their parents all across Pennsylvania by supporting the budget he agreed to.
If you agree, please sign my petition here.
There is still time to right this wrong and help those students in failing schools and uphold the bipartisan agreement the governor made last month!
Expanding the property tax/rent rebate program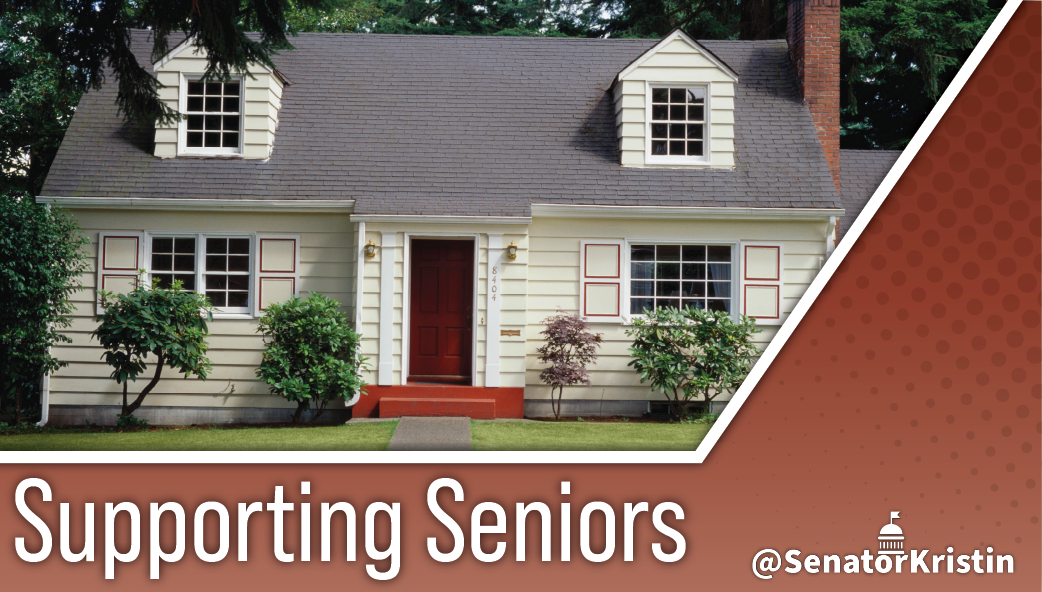 In an effort to provide more financial relief for low-income seniors, the Senate passed legislation to increase the income eligibility and amount of rebates for the Property Tax/Rent Rebate Program. I'm very pleased this bipartisan bill will put money back in the pockets of those who need it most.
The rebate program benefits eligible Pennsylvanians age 65 and older; widows and widowers age 50 and older; and people with disabilities age 18 and older. House Bill 1100 will expand this program to help homeowners and renters with household income of up to $45,000. Previously, the income limit was $35,000 a year for homeowners and $15,000 annually for renters, and half of Social Security income is excluded.
In addition, as part of the legislation, the household income limit is required to be adjusted each July equal to a percentage change in the Consumer Price Index (CPI), with any changes rounded to the nearest $10. If the CPI declines, the income limits will remain unchanged.
Thank you to everyone who contacted me on this issue to encourage my support. I really appreciate it!
Reviewing lack of access to broadband in Stewartstown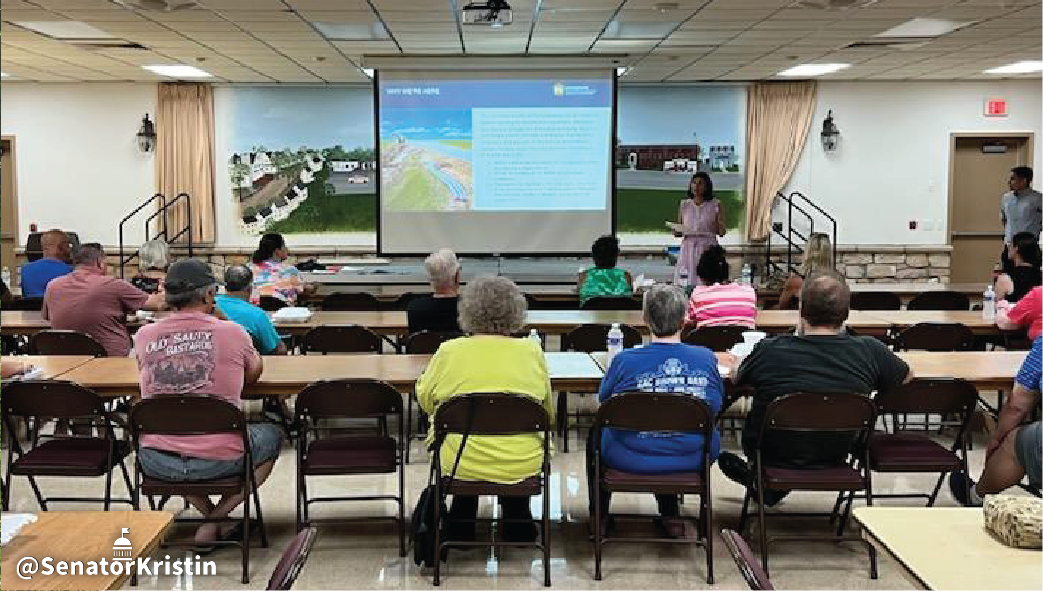 Thanks to all who came out to talk broadband development this week in Stewartstown! We had great participation and the feedback was extremely important as we work to deploy high-speed internet throughout southern York County.
Thank you to Eureka Volunteer Fire Department and York County Economic Alliance for hosting the event!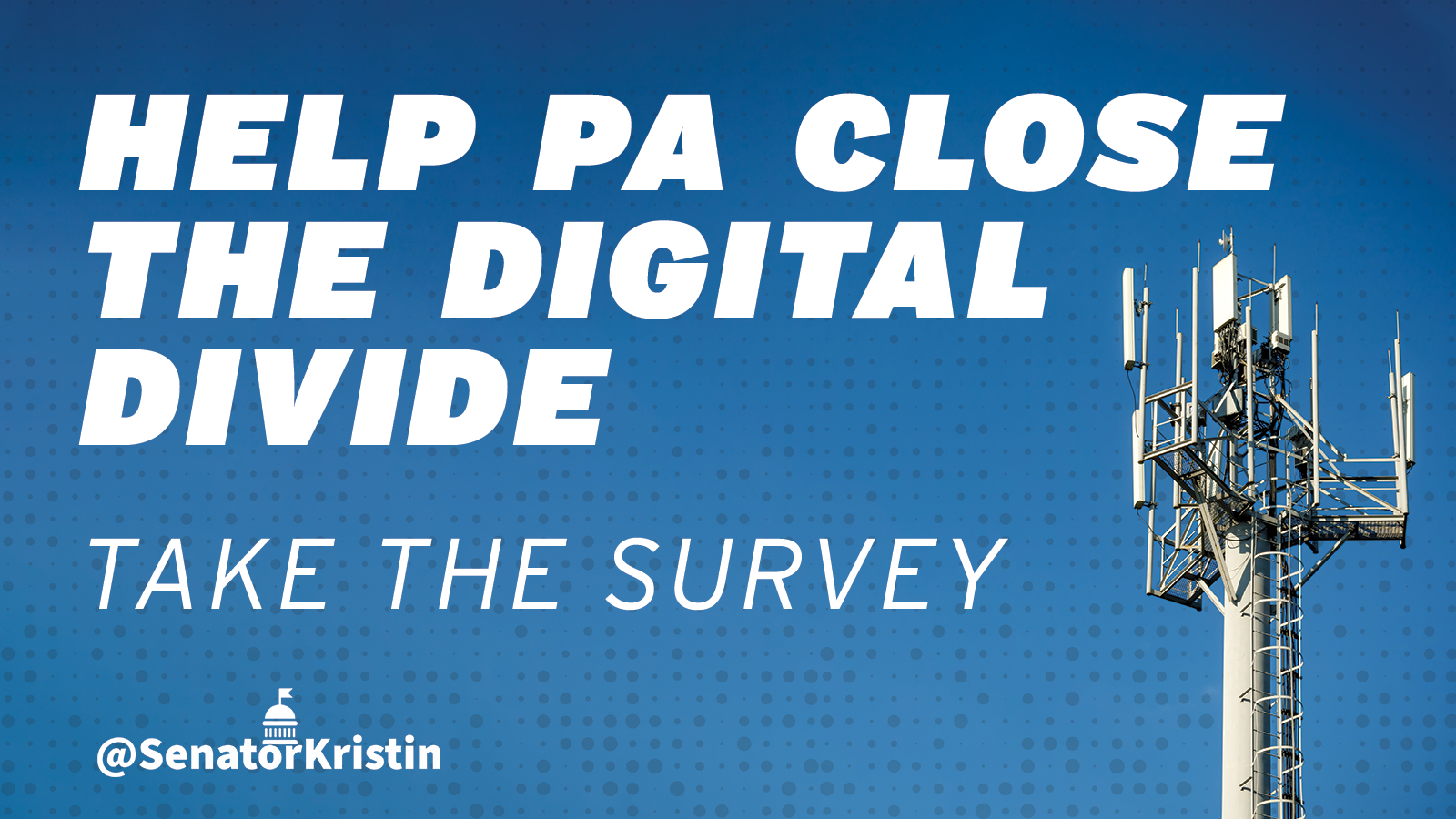 If you were unable to make it to the conversation, you can weigh in here.
As I shared with you a few weeks ago, Pennsylvania is set to receive $1.16 billion in federal funding to increase access to high-speed internet connectivity for individuals, businesses, schools and hospitals.
Thanks to everyone who submitted information to challenge the Federal Communications Commission's map that indicates areas with and without high-speed internet connectivity, Pennsylvania had the third highest number of successful challenges in the country!
While funding was predicated on the map released by the FCC, residents may still view and challenge the map should the information be incorrect. Residents can view the statewide broadband map and learn more about challenging any location in Pennsylvania here.
Honoring Vietnam Veteran on Independence Day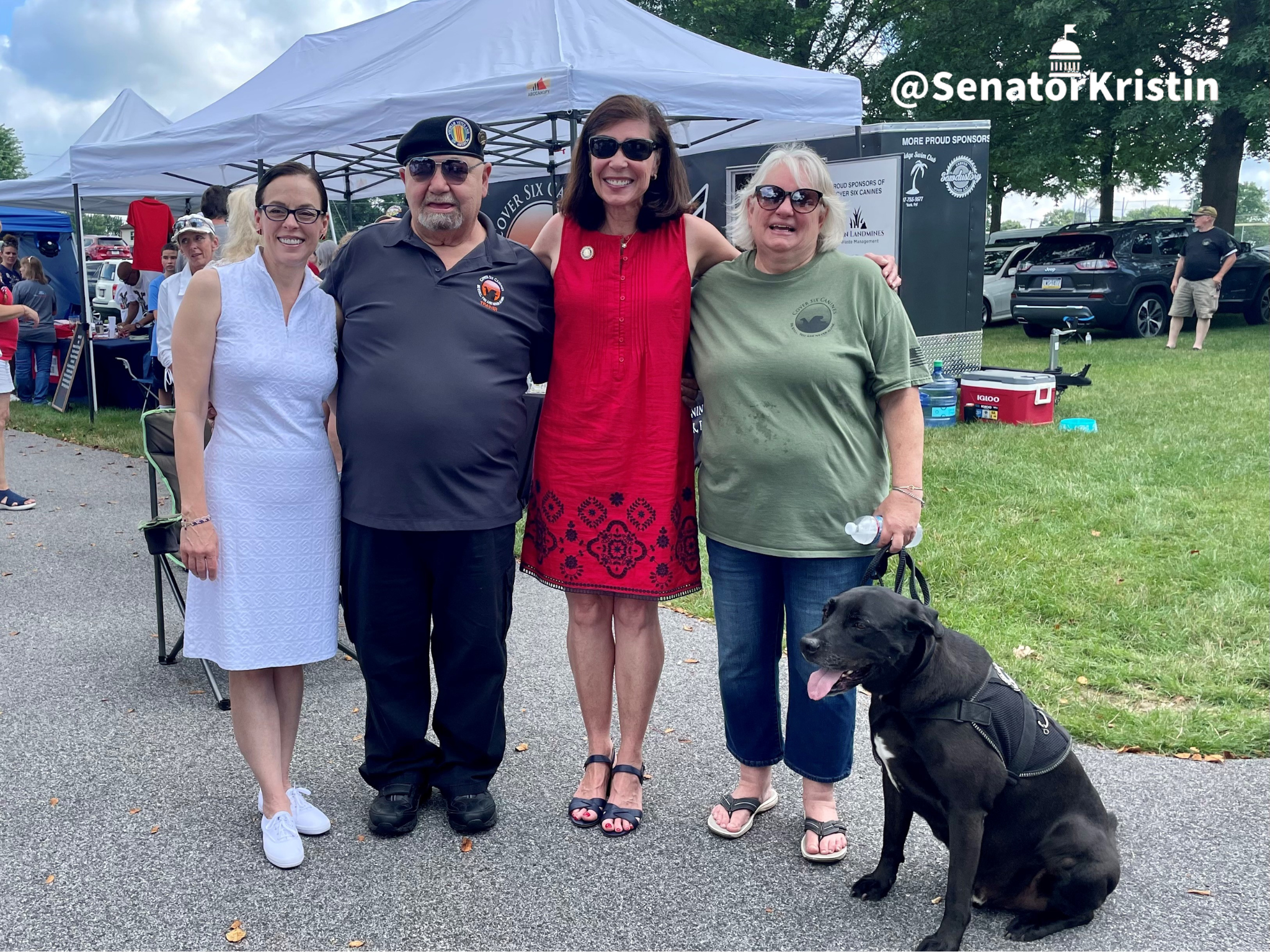 It was a privilege to stop by the York Mustang Club's car show on Independence Day, where they honored a local Vietnam Veteran, Bob Fink.
Bob has been a tireless advocate for our Vietnam veterans, and I was honored to present him with a U.S. Flag during the presentation.
Hanover Trolley Trail expansion coming soon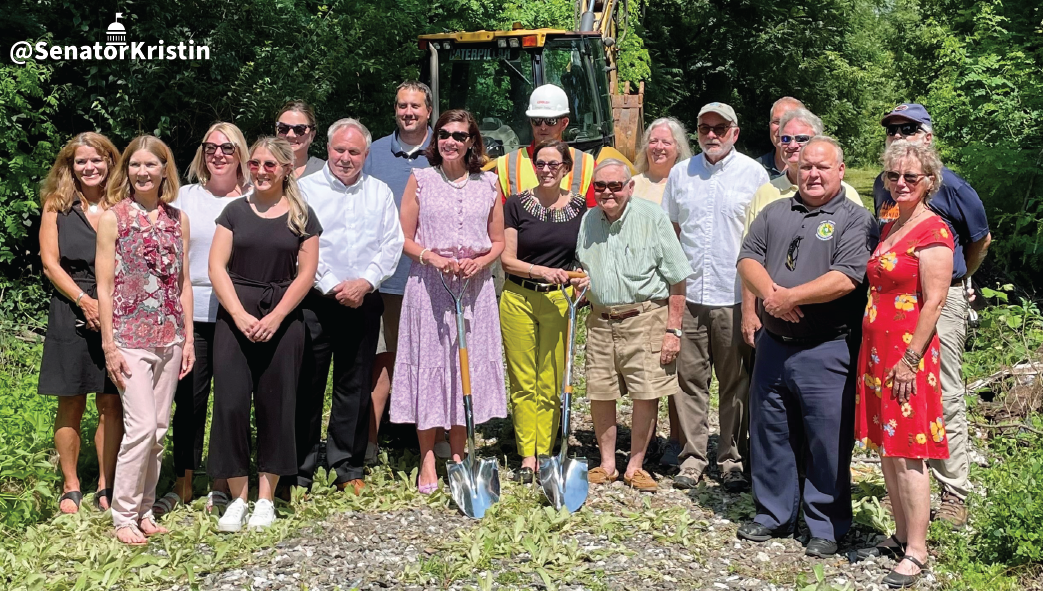 It was great joining the York County Rail Trail Authority to commemorate the start of their Hanover Trolley Trail expansion!
In 2022, the first section of the trail was built on the rail corridor. Later this year the existing 0.3-mile section will be joined by the highly anticipated 2.1-mile addition that is to be built! You can find more information about the project here.
You can find more pictures from the event on my Facebook.
New location on Main St. Shrewsbury: Verdure Day Spa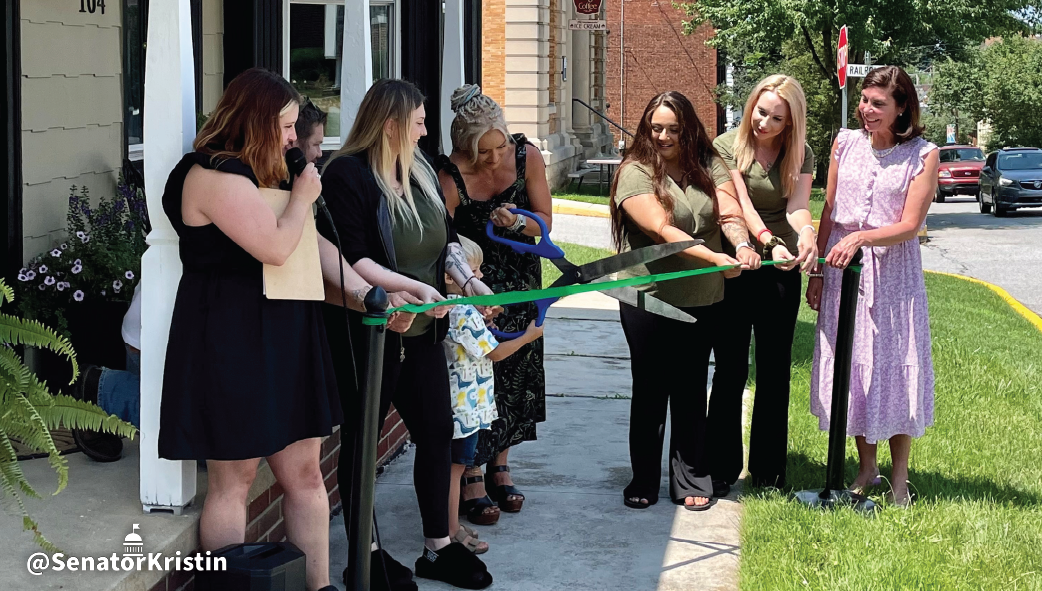 Like a phoenix rising from the ashes, Verdure Day Spa and Wellness Center celebrated its grand opening on Main Street in Shrewsbury on Wednesday! From COVID-19 shutdowns to a devastating fire, this opening was a testament to the wonderful ownership, staff members and community surrounding Verdure.
It was a pleasure to join and take a tour of their beautiful, newly renovated facility. Congratulations again on a wonderful place to relax, renew, and rejuvenate!
You can see more pictures from the ribbon cutting on my Instagram.
Building Bridges for Brianna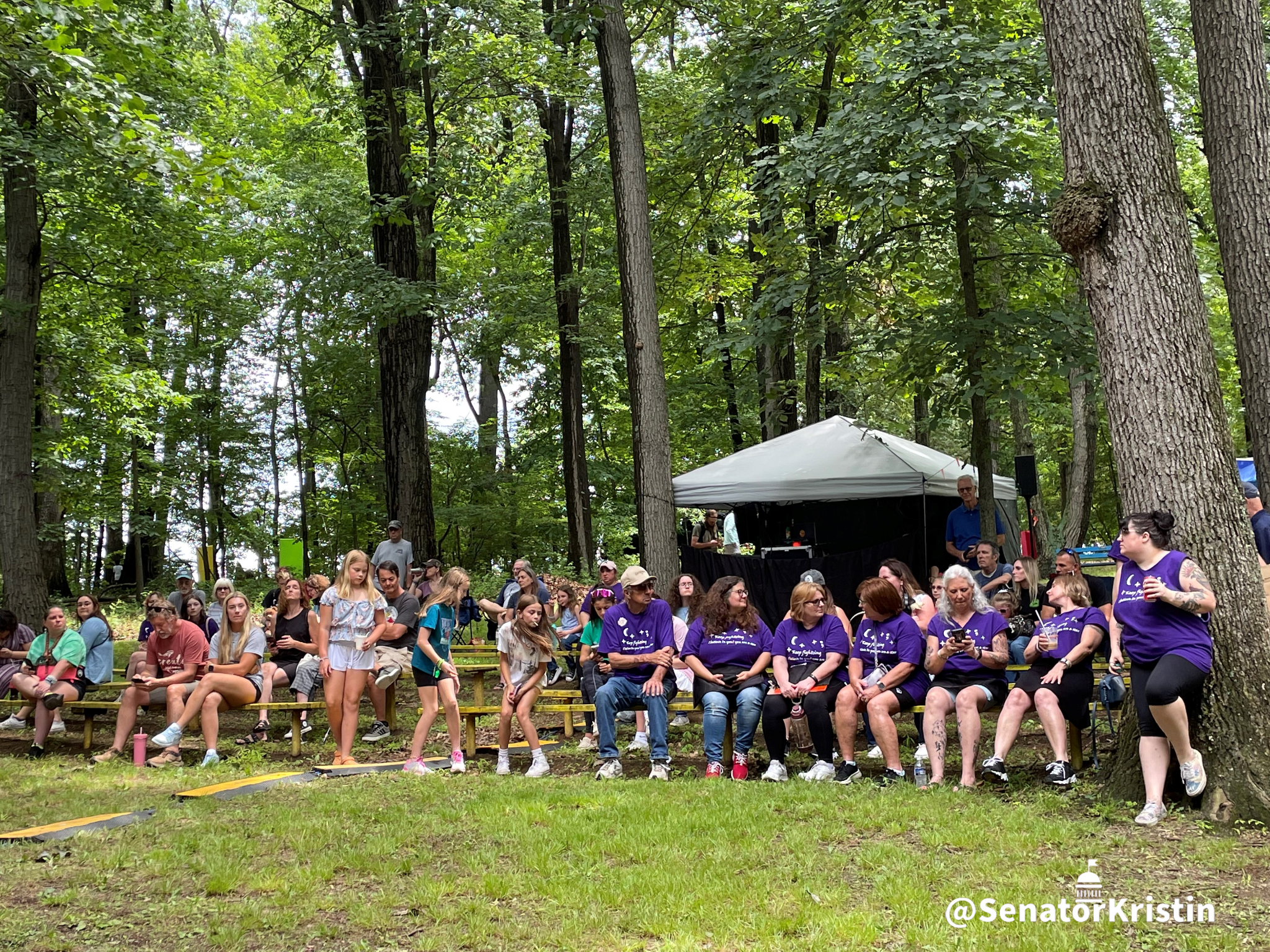 It was an incredible turnout from our community for the 3rd Annual Building Bridges for Brianna event! Matt Dorgan created this organization in response to his grief from the loss of his daughter, Brianna, to suicide.
While he never envisioned this work, it is making a major positive impact on our community and Brianna's legacy lives on.
In Brianna's words, "Keep fighting. I believe in you. You are a star."
For more information on Building Bridges for Brianna and their work on suicide prevention, please visit their website.
America250PA public hearing in Pike County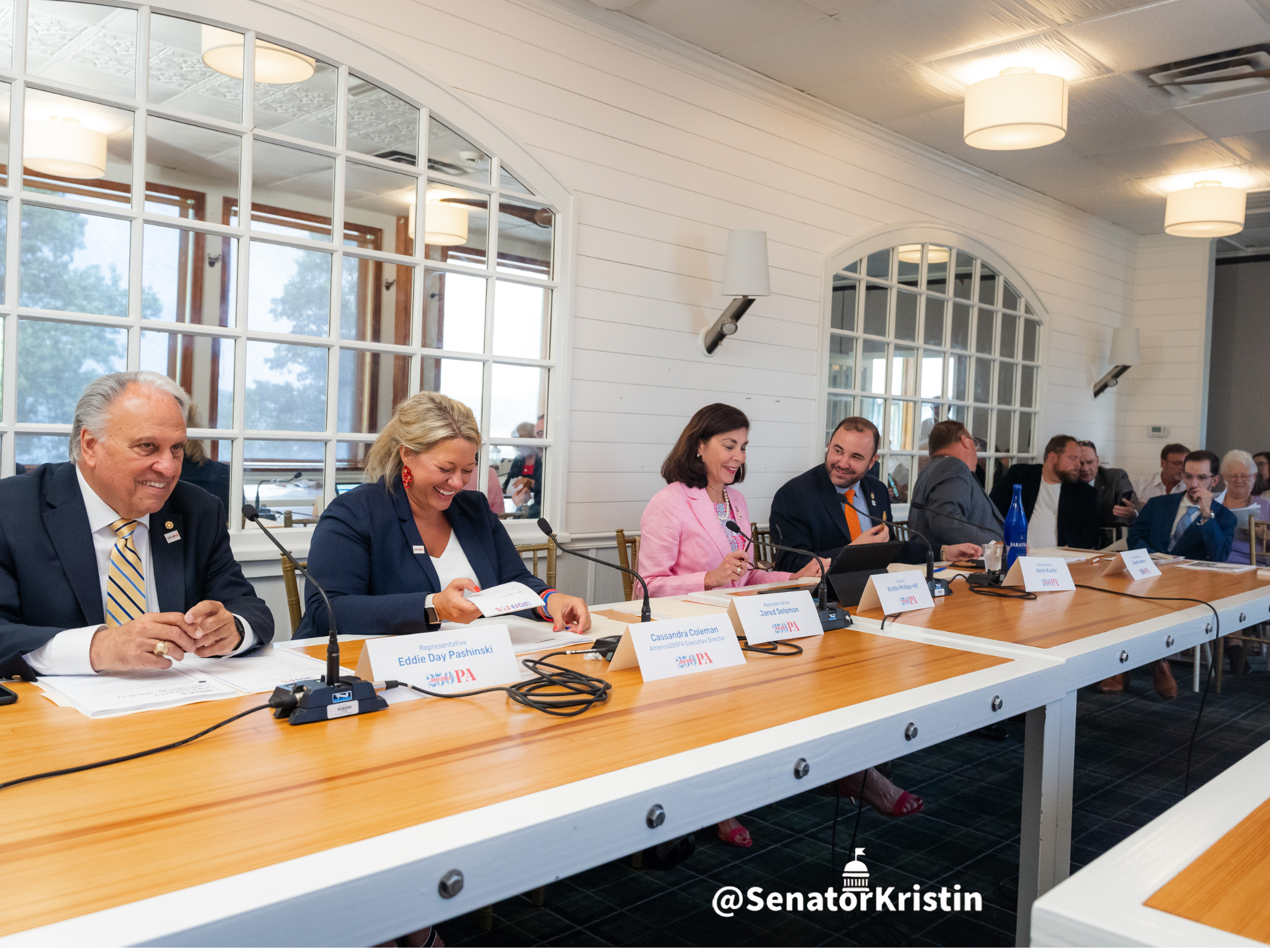 Yesterday was the sixth bipartisan, bicameral public hearing of the America250PA Infrastructure Improvements & Projects Committee that I co-chair with Rep. Jared Solomon. This committee is tasked with identifying infrastructure and projects that highlight each region of our commonwealth's history and contributions to our nation's history leading up to the semi quincentennial in 2026.
The Pike County hearing was held at The Dock on Wallenpaupack at Silver Birches Resort in Hawley, PA.
The committee's next public hearing is scheduled for July 17, and it will be back in South Central PA! You can find out more about the committee here.
You can view all of the committee's public hearings here.
Beware of student loan scam robocalls and robotexts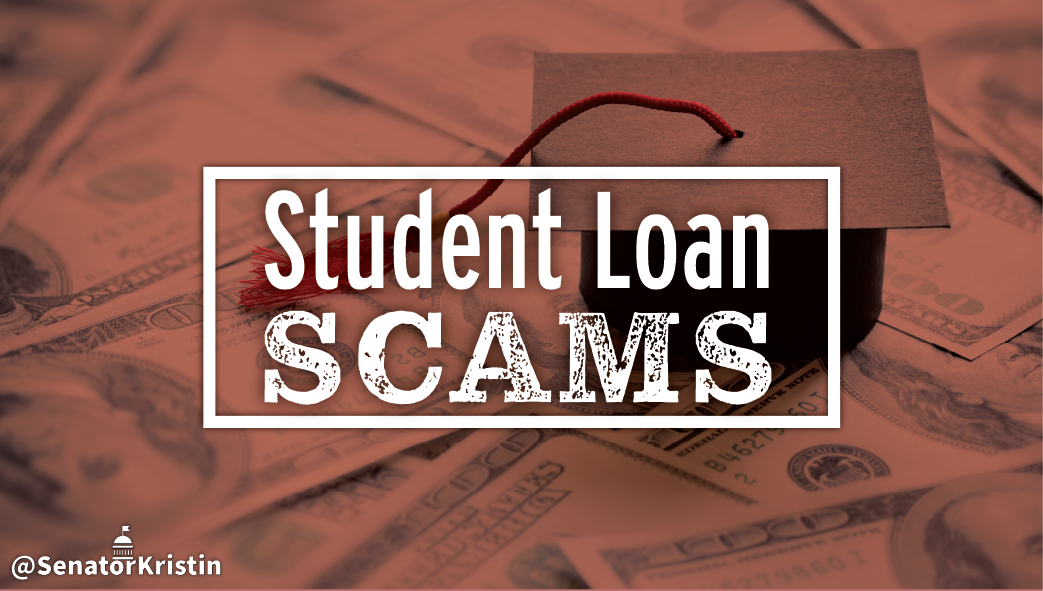 Following the Supreme Court decision regarding the U.S. Department of Education's student loan forgiveness program, scammers are likely to attempt to use the program to make their misleading robocalls and robotexts seem more legitimate.
Common scams pretend to be from the "student loan forgiveness center" or from a state "forgiveness center." Other messages reference a "settlement" with the U.S. Department of Education that entitles the recipient to "fully discharge" their student loan obligations. Incoming communications may also fraudulently reflect seemingly legitimate caller ID information to convince consumers to respond.
Learn more, including how to spot a scam and what to do if you are a target, here.
Purple star school program supports military-connected children

Thanks to legislation sponsored by Senate Republicans, the Pennsylvania Department of Education (PDE) launched the Purple Star School Program.
The program encourages schools to support the children of service members on active duty and in the National Guard and Reserves as they transition to a new school due to a parent's change in duty station. Public and non-public schools can receive the Purple Star Award from PDE if they demonstrate their commitment to students and families connected to our nation's military.
Pennsylvania now joins 37 other states that offer this designation. Schools can learn more and apply for the Purple Star School designation here.
Celebrate National Ice Cream Day this weekend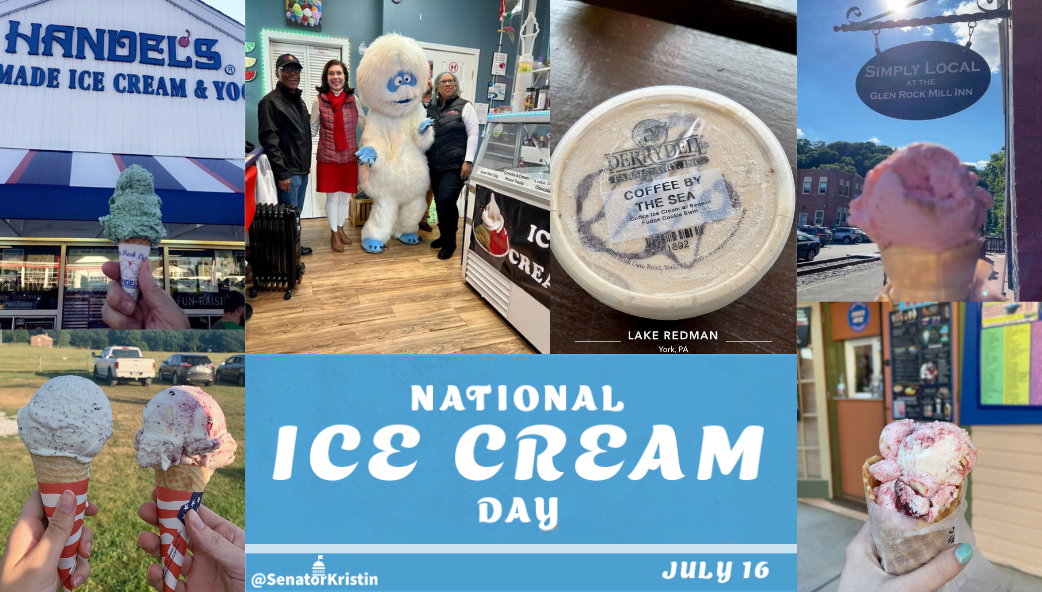 Sunday, July 16, is National Ice Cream Day – a wonderful time to enjoy all the ice cream we have right here in York County!
Pennsylvania's Ice Cream Trail is also a great addition to any summer to-do list. With locations across the state, you're sure to find a new ice cream destination. They're often family-owned and support the local community by using locally sourced, high-quality ingredients.
Our locally owned and operated dairy farm, Perrydell, is one of the highlighted locations! Try their coffee by the sea – you will NOT be disappointed!
Check out the interactive map of more than 40 locations here, and learn about the creameries and what they offer here.
See you in Snack Town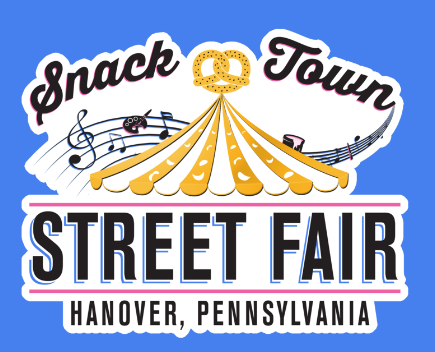 Tomorrow, (Saturday, July 15) is Hanover's highly anticipated annual Snack Town Street Fair! The event is held in Center Square from 8 a.m. to 4 p.m. You can find out more about the event, including vendors, music and activities on their website.
My team will be on site to meet with attendees and to have information on important state programs to provide to anyone who stops by our table.
Hope to see you there!