In this update:
Senate Republicans begin series of hearings on combatting rising crime
Town hall with area students
Major development around York County
Avian Flu in Pennsylvania: What to know
Independent Fiscal Office releases update on school property tax elimination efforts
Congratulating York Catholic High School Marching Band
Bloom Grant Program awardees announced
Help is available to start a small business
Tips on door-to-door and in-person energy sales
Free dental services on June 10 & 11 at York Expo Center
Upcoming PennDOT maintenance projects next week
---
Senate Republicans begin series of hearings on combatting rising crime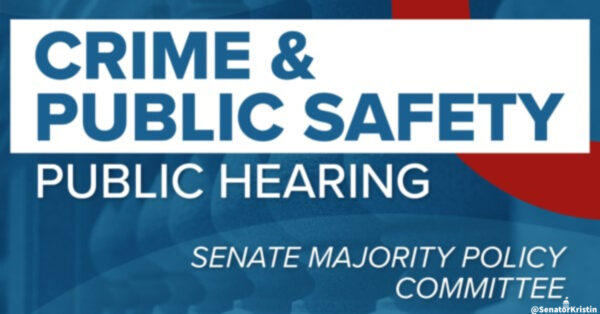 The Senate Majority Policy Committee kicked off a series of hearings on crime and public safety during National Crime Victims' Rights Week, gathering at the Cambria County Courthouse to get input from police, prosecutors, judges and key community groups.
Pennsylvania has the highest violent crime rate of any state in the Northeast, according to FBI data. Between 2019 and 2020, no other state reported a greater year-over-year increase in violence. Driven by spikes in aggravated assault and homicide, Pennsylvania's violent crime rate climbed 27.1% from 2019 to 2020.
Testifiers pointed to a growing difficulty in recruiting and retaining police officers, due in part to heated anti-police rhetoric in recent years. Others noted that drugs, mental health issues and the influx of residents from high-crime areas were driving up the number of offenses.
A top priority for Senate Republicans is to ensure Pennsylvanians feel safe in the towns, cities and communities they call home. These hearings will help legislators better understand the trends in crime from law enforcement and key stakeholders, and better match the Commonwealth's economic goals with community objectives throughout Pennsylvania.
The next hearing on crime and public safety will be held Monday, May 2, in Lancaster County.
Town hall with area students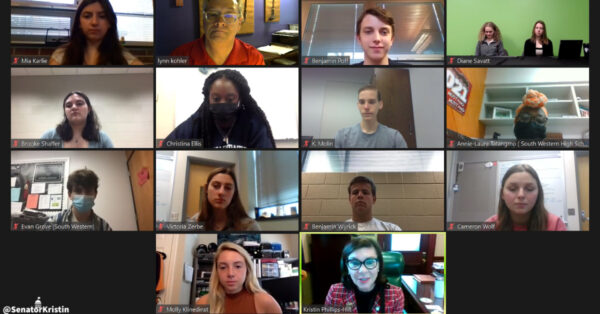 This week, I joined a virtual town hall meeting with several students from school districts all across the 28th District. These bright young men and women asked engaging questions about my job as a legislator, and issues I am working on in the Senate of Pennsylvania.
Thank you to the students and school districts that participated!
Major development around York County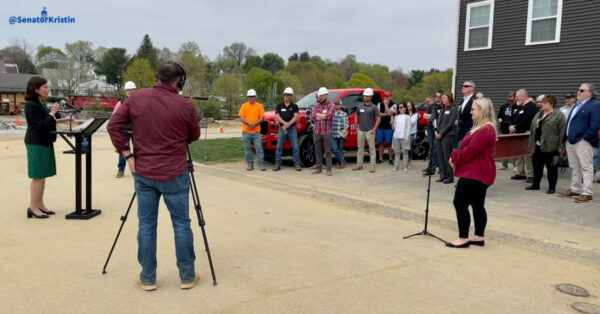 This week featured not one, but two major development projects for York County.
On Monday, I joined Burkentine Builders as they raised their final beam that will create the mixed-se property in the Franklin Square Community in New Freedom.
This property includes loft rental apartments, as well as commercial real estate space and will fit in very well in this York County Trail Town.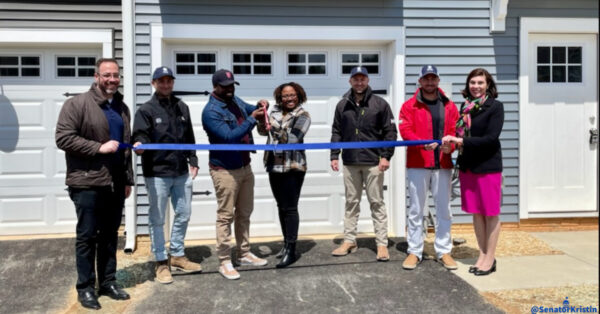 On Wednesday, Burkentine Builders and Homes for Hope unveiled the Hudson Ridge Community and welcomed its first residents. The Hudson Ridge Community is in York Township and features more than 100 town homes. The event featured a special announcement as Homes for Hope, a charity dedicated to fighting poverty, received the proceeds from the sale of one of the town homes that will be used for training, savings services and loans for men and women living in poverty.
Avian Flu in Pennsylvania: What to know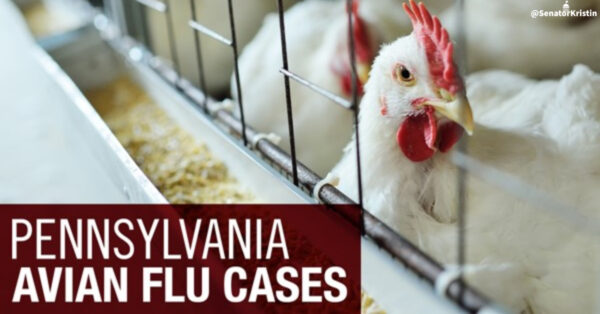 The Pennsylvania Department of Agriculture confirmed the state's first positive cases of Highly Pathogenic Avian Influenza (HPAI) in domestic poultry in several Lancaster County farms.
As of April 26, there have been five affected commercial flocks, zero affected backyard flocks, and a total of 3.8 million birds affected in Lancaster County. The most up-to-date status of confirmed Pennsylvania cases can be viewed on the U.S. Department of Agriculture's website.
According to the U.S. Centers for Disease Control and Prevention, these avian influenza detections do not present an immediate public health concern. No human cases of avian influenza viruses have been detected in the United States. Poultry products and eggs are safe to consume if stored and cooked at proper temperatures.
Both commercial poultry farms and Pennsylvanians with backyard chickens should be on high alert to protect their flocks from this highly contagious and fatal disease. Domestic poultry, including chickens, ducks, geese, turkeys, guinea fowl, quail, pheasants, emus and ostriches, are most susceptible to avian influenza.
If you have domestic birds, report sick domestic birds or unusual deaths in your flock to the Pennsylvania Department of Agriculture at 717-772-2852 option 1. The line is available 24 hours a day, seven days a week. Information about the current state of HPAI in Pennsylvania can be found at the HPAI Address Search Application
More information:
PA Department of Agriculture Info on Avian Influenza
PA Game Commission Avian Influenza FAQs
Avian Influenza Resources and Response – Penn State Extension
Protect Your Flock Against Avian Flu — Center for Poultry and Livestock Excellence
Independent Fiscal Office releases update on school property tax elimination efforts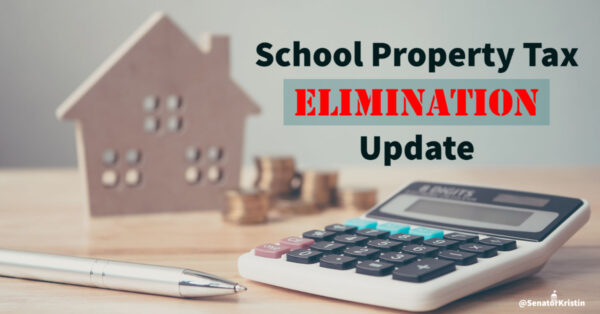 The state Independent Fiscal Office recently released a report outlining various income and sales tax proposals to raise enough funding to eliminate school property taxes for Pennsylvania property owners.
The issue of school property tax elimination continues to be a top priority for me and many of my colleagues in the Senate. However, getting to the necessary 26 votes in the Senate to secure passage has been very difficult as property tax challenges vary across the state (from school district to school district).
This report is helpful as the state recovers from the pandemic (and impact of the second most restrictive economic shutdown in the country). Keep in mind that the two key revenue sources to replace school property taxes were severely impacted during the governor's economic shut down.
You can read the report here.
You can read proposals I am sponsoring to address this heavily requested issue here, here and here.
Congratulating York Catholic High School Marching Band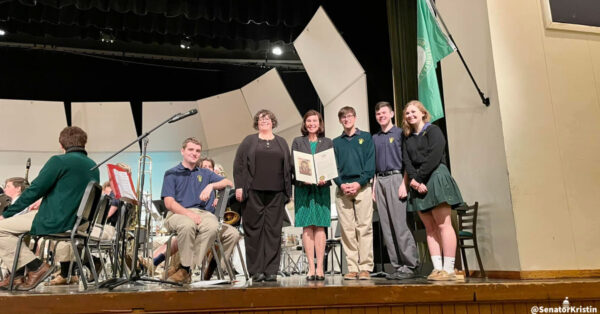 It was a pleasure to honor and recognize the great talent, dedication, and perseverance of the York Catholic High School Marching Band on winning the 2021 Cavalcade of Bands with a congratulatory citation from the Senate of Pennsylvania at the Spring Band Concert Assembly earlier this week. The band had its highest score ever!
Special congratulations to Band Director Cecelia Mezza on being named Cavalcade of Bands Marching Band Director of the Year!
You can view more photos from the celebration here.
Bloom Grant Program awardees announced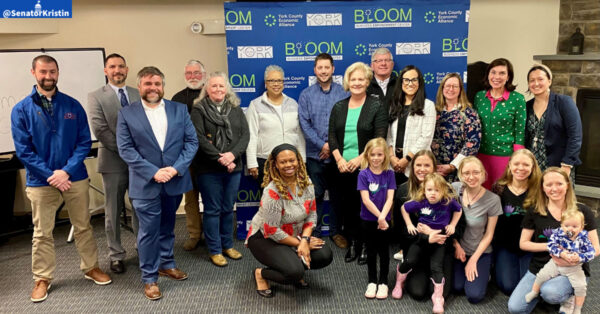 Congratulations to the 2022 York County Trail Towns Bloom Grant Program awardees!
Funded through the York County Economic Alliance's BLOOM Business Empowerment Center and the York County Community Foundation, the recipients will use these funds to grow their businesses and make them more friendly to trail users.
If you have the opportunity, please stop by, patronize, and congratulate these exceptional small businesses in our community:
AleCraft Brewery (Railroad)
Cornerstone Barbershop and Shave Parlour (York City)
FAT BAT BREWING (Hanover)
Gillice Italian Ice & Ice Cream (New Freedom)
Kindred Wellness Cafe (Glen Rock)
Mudhook Brewing Co. (York City)
New Freedom Roasting Company & Deli (New Freedom)
Refillism (York City)
Shank's Mare Outfitters (Wrightsville)
Simply Local at the Glen Rock Mill Inn (Glen Rock)
Summit Grove Camp & Conference Center (New Freedom)
York County History Center (York City)
Help is available to start a small business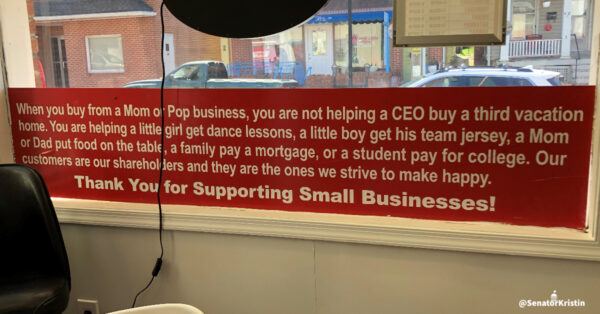 Photo taken at Central Pizza in Red Lion.
Next week is Small Business Week in Pennsylvania and across the U.S. It's a good time to note the entrepreneurial opportunities and local economic benefits that small businesses provide.
Pennsylvania is home to 1.1 million small businesses that employ 2.5 million workers.
The Pennsylvania Business One-Stop Shop has resources for planning, registering, operating and growing a business. It includes CommonGoods, a new website helping consumers find and support local PA businesses while shopping online, and an eCommerce section to help small businesses establish and grow their online presence and sales.
Shoppers can support local employers and the local economy by patronizing small businesses. For every $100 spent at a small business, $48 goes back into the local economy in which the business is located. If that same $100 is spent at a big box store or national retailer, only $14 makes it back to the local economy.
You can view a playlist I put together of several stops I made leading up to Small Business Saturday (in November) here.
Tips on door-to-door and in-person energy sales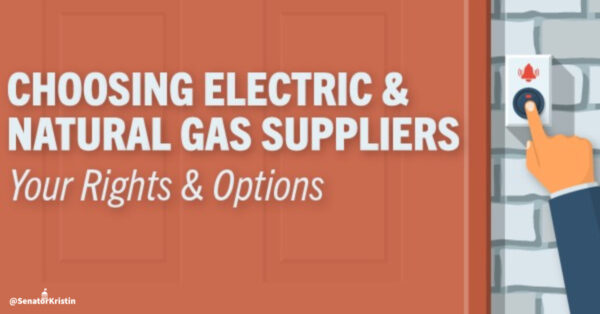 The Pennsylvania Public Utility Commission is providing consumer tips on door-to-door sales and marketing activities by agents of competitive electric and natural gas suppliers, reminding consumers of their rights as well as their options when it comes to shopping for and selecting a competitive supplier for natural gas or electric service.
With the change of seasons and more daylight, there's an uptick in door-to-door sales and marketing activity by competitive suppliers. In Pennsylvania, from April 1 through Sept. 30, hours for door-to-door sales and marketing expand one hour, from 9 a.m. to 8 p.m. When a local ordinance has stricter limitations, a supplier must comply with the local ordinance.
You are not required to choose a competitive supplier for electricity or natural gas supply. Agents who conduct door-to-door activities, or appear at public events, are required to wear an identification badge. They must immediately leave a residence when requested and must honor a customer's request to be exempted from future door-to-door sales and marketing activities. You can find tips on avoiding deceptive or high-pressure sales here.
I am also sponsoring legislation that would further protect consumers and enhance transparency as it relates to shopping energy rates. You can read more here.
Free dental services on June 10 & 11 at York Expo Center
I am sharing an update I received from "MOM-n-PA: Free Dental Missions" –
"On June 10 and 11, 2022 hundreds of dentists, hygienists, dental students and volunteers will transform the York Expo Center at 334 Carlisle Avenue, York, Pa 17404 into a free dental clinic for underserved residents of York County. This is the ninth annual Mission of Mercy in Pennsylvania (MOM-n-PA.com) dental outreach event. With more than 70 fully equipped dental units, volunteer dentists are hoping to provide as many as 1,500 patient visits during the two-day free dental clinic. X-ray examinations, dental fillings, extractions, and dental cleanings will be provided."
If you are looking for more information on free dental services or if you would like to volunteer, please visit here.
Upcoming PennDOT maintenance projects next week
PennDOT shared its list of maintenance projects for the upcoming week. You can view the local projects below.