In this update:
Assuring additional gaming revenue goes to property tax relief
Senate launches hearings into train derailment at Pennsylvania-Ohio border
Friday deadline for business taxpayers to sign up for new online state tax-filing system
Resources for understanding military benefits and tax filing
New to the 28th: West Manheim Township and Hanover Borough
Shrewsbury Volunteer Fire Company banquet
Senate of Pennsylvania Library holds 200 years of history
Sign up for farmers updates
Heart healthy: How to monitor your blood pressure
North Hills Elementary School
On deck
---
Assuring additional gaming revenue goes to property tax relief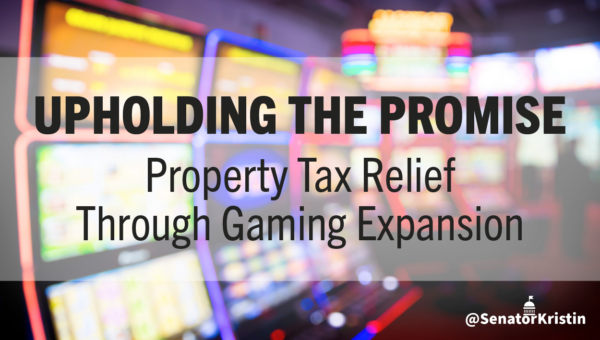 The number one issue I continue to hear about is the archaic and burdensome school property taxes.
There have been several proposals circulating over the years for property tax relief and complete elimination. As you know, we need 26 votes in the Senate to be successful. I have continued to search for any and all ways to get this issue across the finish line.
I recently introduced a measure this week to direct all new gaming revenue to property tax relief, upholding the original promise of the Gaming Act.
For some background, prior to my time in office, the Gaming Act was enacted in the mid-2000s with a promise to provide residents with significant property tax relief. At the time, an estimated $1 billion in annual revenue was to be generated, which is a figure that has never been realized.
Since the act's effective date nearly two decades ago, the state has expanded gaming with table games, internet gaming, and video gaming terminals, with no additional property tax relief.
It is important to me that when a promise is made to taxpayers, it is upheld by public officials.
You can watch my comments on this matter below: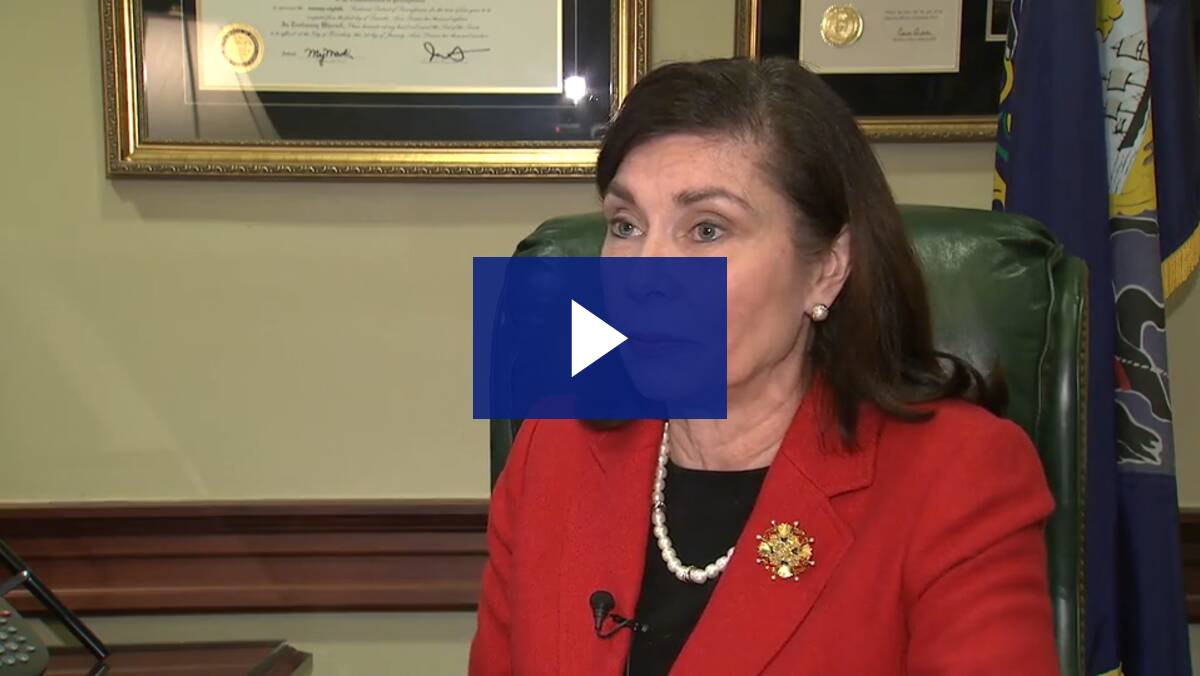 This legislation has been referred to the Senate Community, Economic and Recreational Development Committee for consideration.
I am also sponsoring measures to eliminate school property taxes by way of a proposed constitutional amendment, as well as other commonsense reforms.
Senate launches hearings into train derailment at Pennsylvania-Ohio border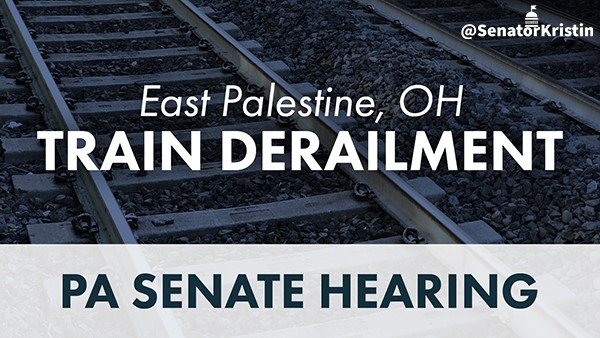 The Pennsylvania Senate is holding hearings on the Feb. 3 derailment of a Norfolk Southern train carrying toxic chemicals near the Pennsylvania border.
The derailment in East Palestine, Ohio, near the border with Beaver County, Pennsylvania, was followed by a "controlled burn" of train cars containing vinyl chloride.
Yesterday's hearing in Monaca, Beaver County by the Senate Veterans Affairs and Emergency Preparedness Committee focused on the emergency response to the train derailment and subsequent controlled chemical burn. It also featured testimony from concerned residents.
On Feb. 27, the Senate Transportation Committee will conduct a hearing on hazardous materials transported by rail in Pennsylvania. The panel will review federal and state laws, regulations and policies covering the safe transport and management of hazardous materials by rail. The public is invited to submit questions here.
Pennsylvania ranks first in the nation with the highest number of operating railroads, 65, and fifth in total track mileage, with more than 5,600 miles.
Friday deadline for business taxpayers to sign up for new online state tax-filing system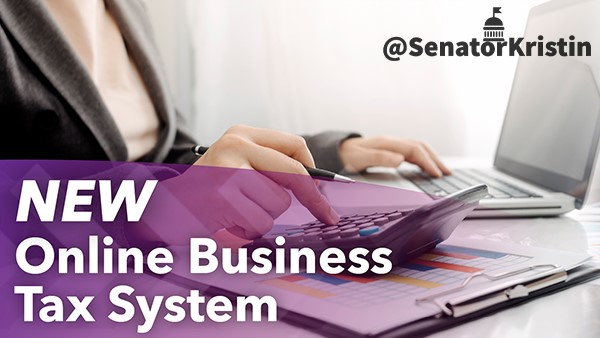 Business taxpayers in Pennsylvania are encouraged to sign up for an account on myPATH – the new online system that enables them to register, file and pay their state taxes through the Department of Revenue – before the old system goes offline next Friday.
The myPATH system was created to replace the prior online filing system known as e-TIDES, which the Department of Revenue will retire today, Friday, Feb. 24. Taxpayers no longer will be able to use e-TIDES today. They will need to use myPATH to file their taxes.
Businesses can migrate their prior account information from e-TIDES into their new myPATH accounts.
An informational website about myPATH features step-by-step instructions and video tutorials on switching over, and an online customer service center can help taxpayers who still need assistance.
Resources for understanding military benefits and tax filing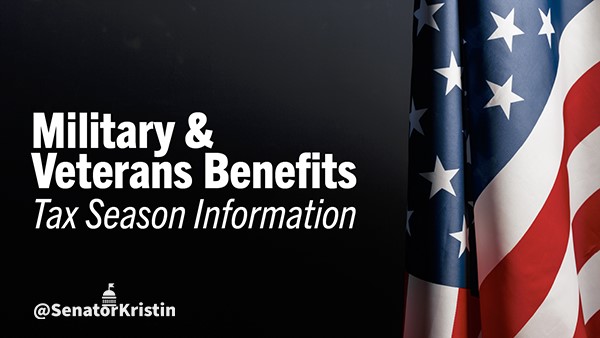 If you are a member of the military or a veteran, you earned benefits from grateful citizens in honor of your service to our nation. You may find these resources on taxes and their benefits helpful this tax season.
For Pennsylvania state taxes, this U.S. Army site provides information on:
State Taxes on Military Retired Pay
State Taxes on Military Pay
State Taxes on Differential Pay for Reserve Component Service Members
And more
For federal taxes, the U.S. Department of Veterans Affairs provides information on how veterans can maximize their tax benefits. It covers what's taxable and what's not and includes AARP Foundation's Tax-Aide program, which offers free tax help to anyone, with a focus on taxpayers who are 50 and older and have low to moderate incomes.
If you found this update helpful, please consider signing up for my veteran specific email updates here.
New to the 28th: West Manheim Township and Hanover Borough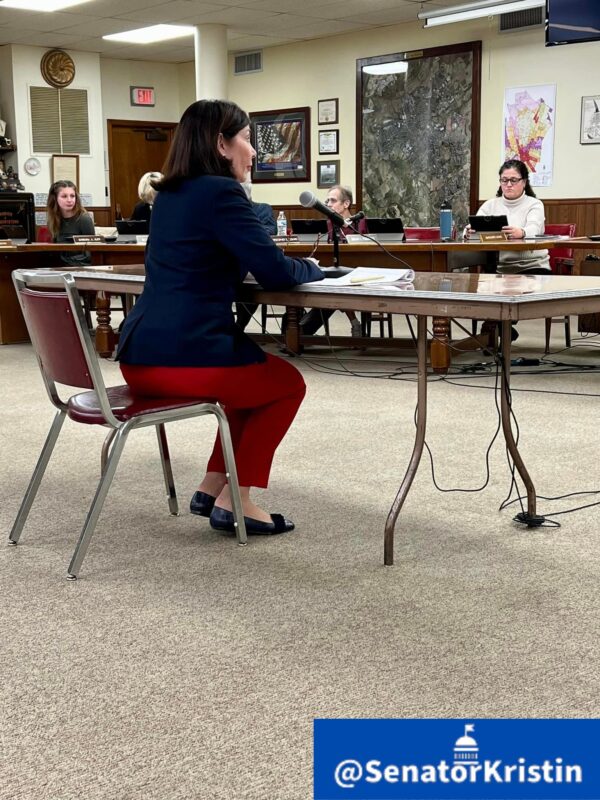 This week I was able to visit two new municipalities that were added into the district through reappointment.
Thank you to the West Manheim Township Board of Supervisors and Hanover Borough Council for allowing me to say a few words at their respective meetings this week! I look forward to working with both municipalities and their citizens to address and resolve local and state issues.
Shrewsbury Volunteer Fire Company banquet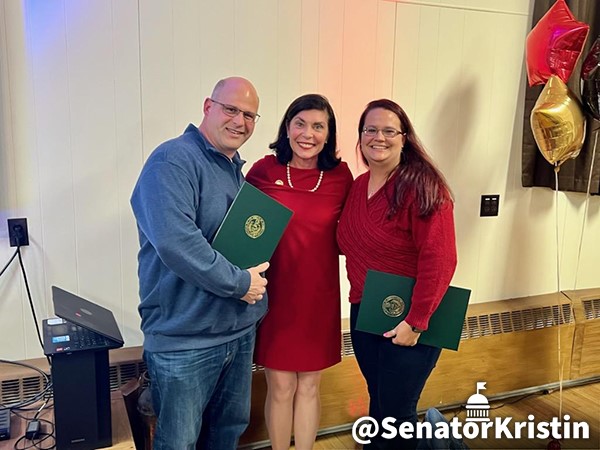 It was an honor to join the Shrewsbury Volunteer Fire Company last weekend at their annual banquet to recognize, celebrate and thank their members for their continued devotion to duty and service in keeping our community safe.
Congratulations to Chris Billett on receiving the President's Award and Sarah Neal on receiving the Firefighter of the Year Award. I was happy to present congratulatory citations from the Senate of Pennsylvania to commemorate their exceptional work.
I also was happy to help the chief make more notes in his binder of "Things I Have Learned as Chief."
Grateful that the crew at 61 had an evening of celebration before duty called again on Sunday. Have no doubt, Shrewsbury is "professionally staffed by volunteers!"
You can view more pictures from the event here.
Senate of Pennsylvania Library holds 200 years of history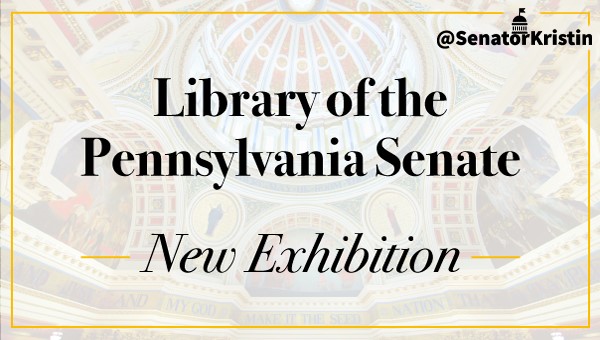 The Library of the Senate of Pennsylvania has served as the major source of information on the chamber for more than 200 years. It has in-person exhibitions and online exhibits that intrigue and inform to this day.
The current exhibition is Officers of the Pennsylvania Senate, which focuses on the President, President Pro Tempore, Chief Clerk and Secretary of the Pennsylvania State Senate, positions critical to making the chamber function.
The Senate Library includes collections of legislative documents, and historical biographies, as well as sections for educators and children.
The library is located in Room 157 of the Main Capitol Building. Exhibition hours are Monday through Friday, 9 a.m. to 4:30 p.m., with limited access when the Senate is in session.
Sign up for farmers updates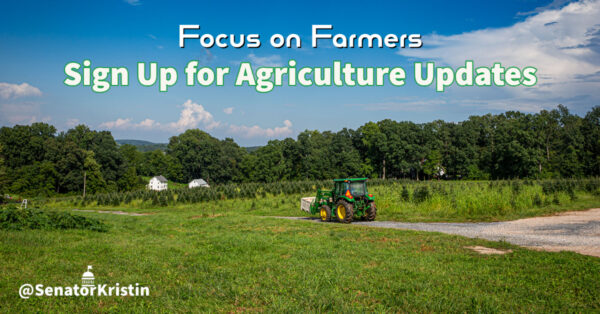 If you or someone you know is a farmer in the 28th Senatorial District, please consider signing up for my farmer updates!
You can stay in the loop on my upcoming spring farmers breakfast featuring Dept. of Agriculture Acting Secretary Russell Redding by signing up here.
Heart healthy: How to monitor your blood pressure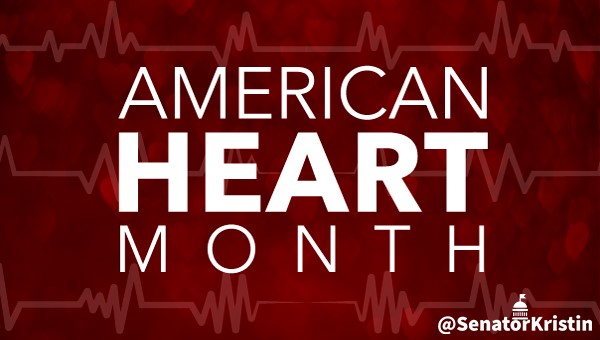 High blood pressure is often called the silent killer. You might not have symptoms, but it's a leading risk factor for heart disease and stroke. Monitoring your own blood pressure at home can help you keep your blood pressure under control.
Understanding the risks posed by high blood pressure is one step you can take to be heart healthy during American Heart Month.
North Hills Elementary School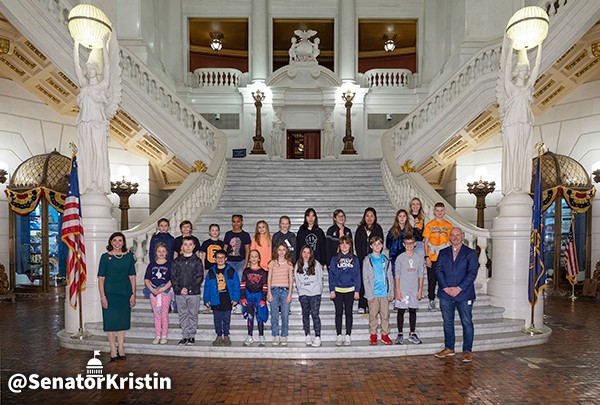 It was an honor to show the students, teachers, and chaperones from North Hills Elementary around our beautiful state Capitol and the Senate chamber!
You can find more pictures from the visit here.
On deck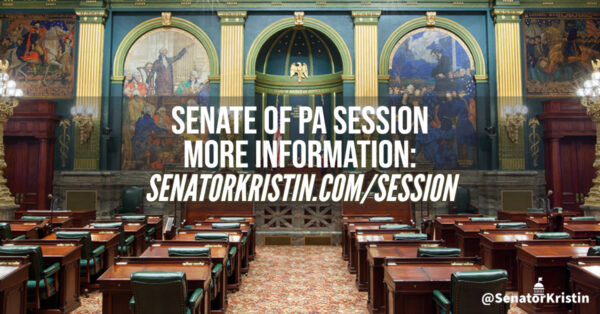 The Senate of Pennsylvania reconvenes on Monday, Feb. 27, at 1 p.m. You can watch all of the Senate votes and view our agenda here.