In this update:
Expanded indoor and outdoor gathering limits announced
Update on audit details glaring inconsistencies in governor's business waiver system
Senate passes comprehensive information technology overhaul
Discussing workforce development with local manufacturer
Legislation to crack down on child pornography earns Senate approval
Committee examines bill to give students new resources to succeed
Key health care bills move forward in the Senate
Website with FAQs on voting in Pennsylvania
Columbus Day closures
---
Expanded indoor and outdoor gathering limits announced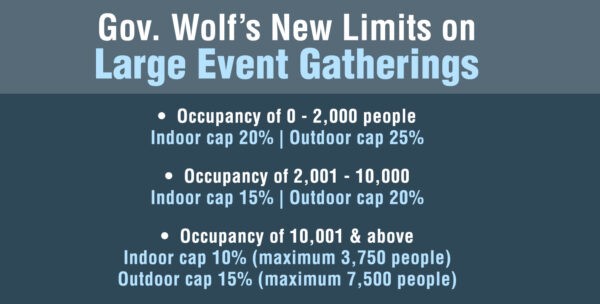 A federal judge ruled last month that the Wolf Administration's limits on gatherings were unconstitutional. However, a federal court ruled last week that the limitations should remain in place while the governor pursues an appeal.
While these issues are resolved in court, the Wolf Administration updated its guidance on gatherings this week to allow for greater attendance at events that are held at larger venues. The new gathering limits are based on the occupancy limits of the venue.
For venues with an occupancy limit of up to 2,000 people, gatherings would be limited to 20 percent of indoor occupancy or 25 percent of outdoor occupancy.
For venues with occupancy between 2,001 and 10,000, gatherings would be limited to 15 percent of occupancy indoors or 20 percent of occupancy outdoors.
For venues with occupancy of more than 10,000, the indoor cap would be 10 percent (maximum 3,750) and the outdoor cap would be 15 percent (maximum 7,500).
Venues that do not have an official occupancy limit would be capped at 25 people per 1,000 square feet.
The Wolf Administration's new guidance still requires attendees to wear a mask and practice social distancing. The U.S. Centers for Disease Control and Prevention offers guidance to help event planners take the proper precautions to limit the spread of COVID-19.
I am concerned that, again, the governor has released arbitrary guidelines not rooted in science. As a venue increases in size, the percentage of people allowed goes down; not up.
Meanwhile, bars, restaurants, taverns, VFWs and other social clubs are limited to 25 percent capacity, unless they certify with the state.
Legislation is currently sitting on the governor's desk that was supported by every state legislator from York County that would allow these entities to open, at a minimum, at 50 percent capacity. The bill would also remove the prohibition on bar service, as well as end the rule that requires customers to purchase a meal in order to consume an alcoholic beverage.
The Senate approved the matter with an overwhelming 43-6 vote.
Please let Governor Wolf know your stance on this measure by contacting him here.
Update on audit details glaring inconsistencies in governor's business waiver system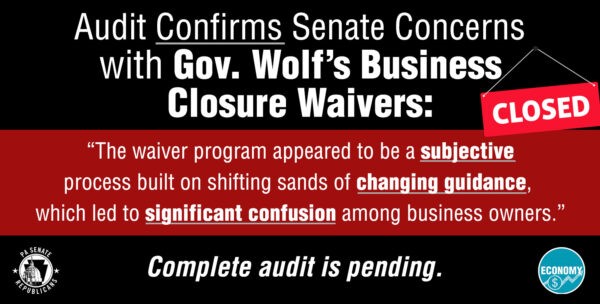 At the request of state lawmakers and business owners throughout the state, the Pennsylvania Department of the Auditor General is taking a closer look at Governor Wolf's deeply flawed waiver system that determined which businesses were forced to remain shuttered during the COVID-19 pandemic.
Although the audit is still ongoing, a status update that was released by the Auditor General this week detailed glaring inconsistencies in the way the waiver system was handled.
According to the Auditor General, "The waiver program appeared to be a subjective process built on shifting sands of changing guidance, which led to significant confusion among business owners."
The update also noted that the waiver system was "remarkably subjective," and in many cases the approval or denial of applications depended heavily on the individual reviewing the application.
Approximately 500 businesses received responses that were later reversed by the Department of Community and Economic Development, including 171 waiver applicants that were initially denied and forced to remain closed longer than necessary before finally receiving approval to reopen. Among those businesses that switched statuses throughout the waiver process: The Wolf Company.
I will provide further updates on this issue when the audit is completed.
Senate passes comprehensive information technology overhaul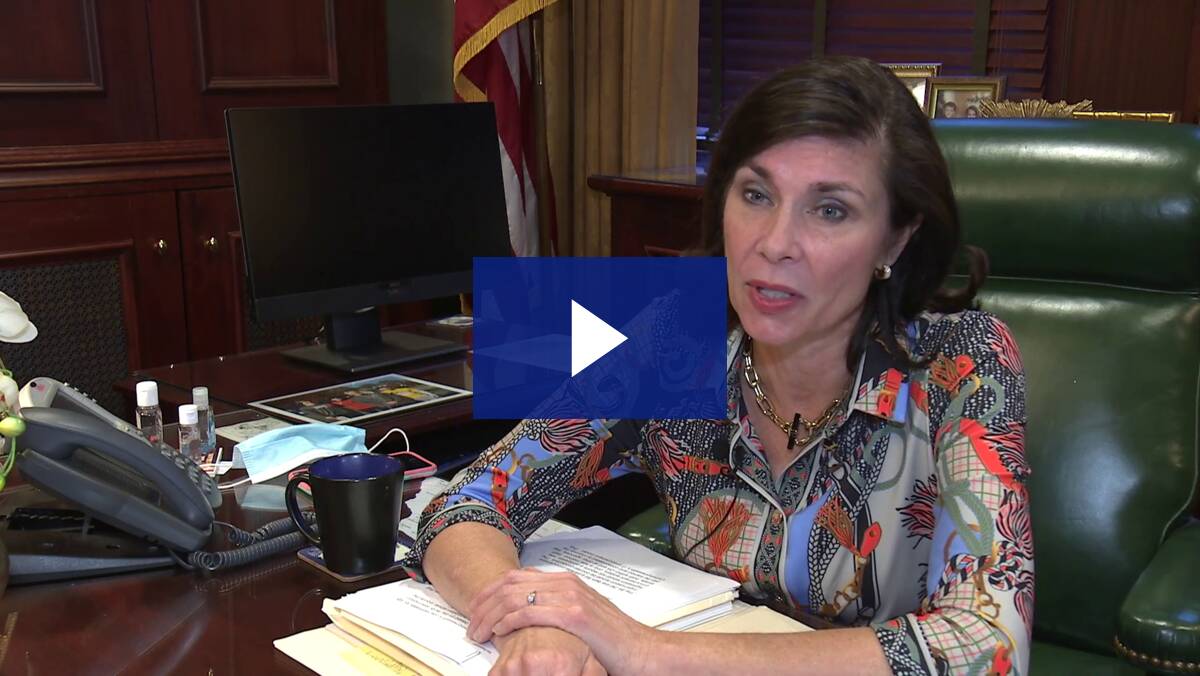 The Senate approved comprehensive legislation I am sponsoring along with Senator Ryan Aument (R-Lancaster) earlier this week that would strengthen, secure and consolidate information technology (IT) across state agencies in order to modernize and streamline operations.
The COVID-19 pandemic exacerbated flaws within state government's technology systems and increased the urgency to upgrade outdated IT.
Over 2.2 million unemployment compensation claims have been filed throughout the pandemic and there still exists a significant backlog of individuals who are awaiting a resolution to their months-old claims. Unfortunately, our state's Department of Labor and Industry is operating on a 1950s computer programming language, despite legislatively approved fund transfers to bolster this decades-old system.
Senate Bill 810 will push the entire state government into the 21st century through a consolidated effort.
Under our proposal, the state would implement a strategic plan for future IT projects, manage and maintain all procurement of IT for state agencies, and establish cybersecurity standards for all of state government under the newly created Office of Information Technology.
The office would also make recommendations for future consolidation, integration and investment.
Many state agencies are still working remotely and the need for a stronger IT system to meet the needs of Pennsylvanians has only grown, not lessened, over the last six months.
You can learn more about this legislation here.
Discussing workforce development with local manufacturer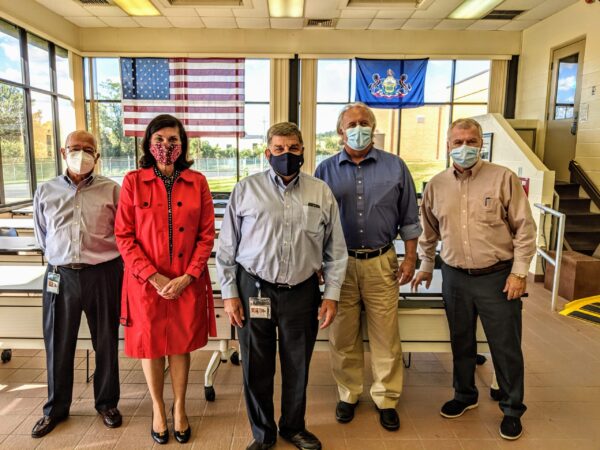 On Thursday, I visited New Concept Technology in Manchester Township to discuss challenges related to the COVID-19 pandemic.
This local manufacturer creates many products we rely on and use on a daily basis, including health care products and automotive parts. We must continue to promote and encourage family-sustaining manufacturing careers in York County.
New Concept Technology has an apprenticeship program to open doors to these incredible opportunities within manufacturing. You can learn more here.
Legislation to crack down on child pornography earns Senate approval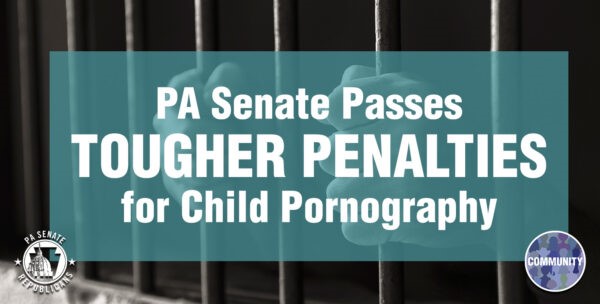 Legislation was approved in the Senate this week to strengthen penalties for the heinous crime of child pornography and create a new task force to help prevent children from being victimized in the future. The legislation would boost penalties in all cases of child pornography in which the child is under the age of 10 or prepubescent.
In addition, the bill would create a special Task Force on Child Pornography to review all laws pertaining to child pornography and make recommendations to improve the investigation and prosecution of offenders to ensure the perpetrators of these crimes are held accountable for the tremendous damages they cause.
Committee examines bill to give students new resources to succeed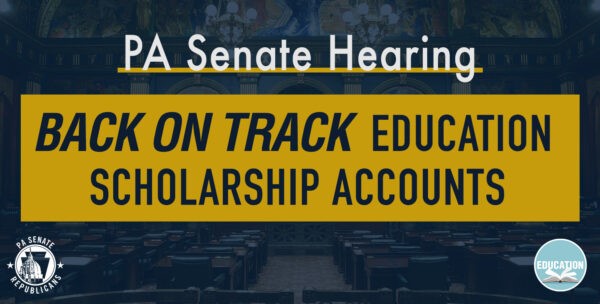 As Pennsylvania continues to navigate the challenges posed by COVID-19, it has never been more important for students and families to have flexible education options for at-home learning. The Senate Education Committee held a public hearing this week to take a closer look at legislation that would ensure children in Pennsylvania will have access to the educational resources they need to succeed.
The committee heard testimony from education experts and advocates throughout Pennsylvania about a proposal to create Back on Track Education Scholarship Accounts to empower parents by providing funding to offset educational costs for their school-age children in grades K-12. The special accounts would help families pay for educational needs such as tutoring, online classes, curriculum, tuition, counseling, and services for students with special needs.
Key health care bills move forward in the Senate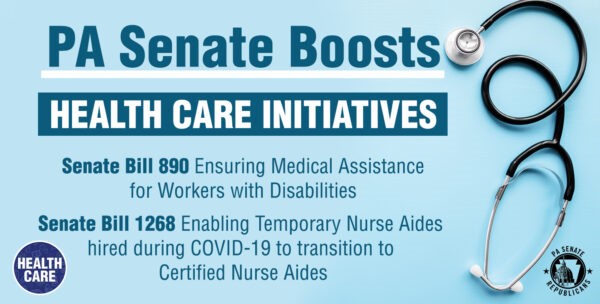 The Senate approved two bills this week to protect access to health care coverage and services in Pennsylvania communities. The bills would ensure employees with disabilities can continue to work without the risk of losing access to health care benefits and allow temporary nurse aides hired during the COVID-19 emergency declaration to receive certification to continue working.
Website with FAQs on voting in Pennsylvania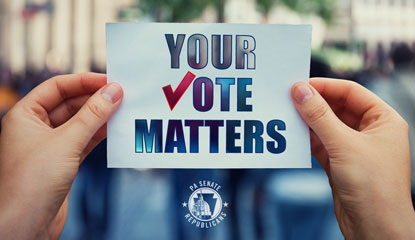 I've put together a voting resource page ahead of the 2020 Election. Visit SenatorKristin.com and click on the "Your Vote Matters" button for more information.
Columbus Day closures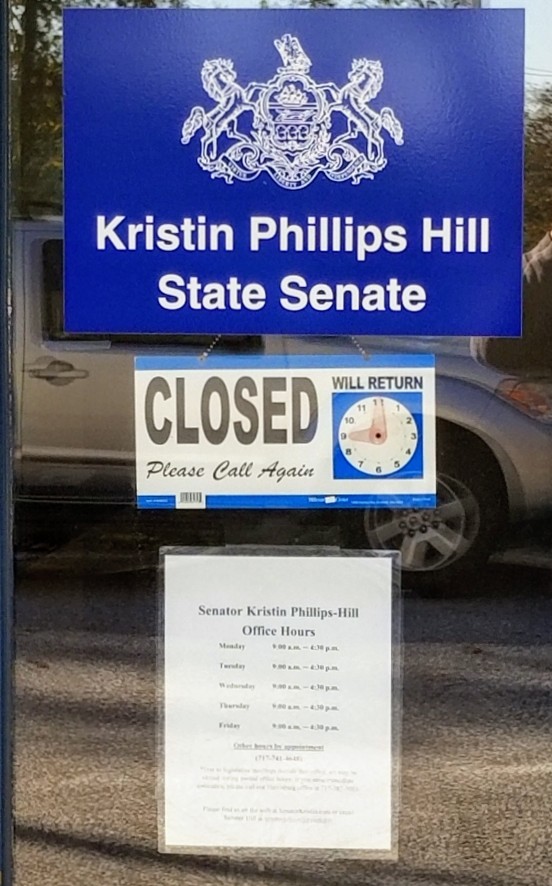 Please be advised that our Capitol and District Offices will be closed on Monday, October 12.
PennDOT also announced that all driver license and photo centers, including its Riverfront Office Center in Harrisburg, will be closed Saturday, October 10, through Monday, October 12, in observance of Columbus Day.
Customers may still obtain a variety of driver and vehicle products and services, including all forms, publications and driver training manuals, online through PennDOT's Driver and Vehicle Services website.