In this update:
Where we stand – Election 2020
Congratulations, York City Police Commissioner Muldrow
Window to file Unemployment Compensation claims extended
Supporting York-based tech startup focused on improving cybersecurity
Temporary assistance available for Veterans
Free counseling available for Medicare beneficiaries
On deck
---
Where we stand – Election 2020
Over the past several days, I have received thousands of calls, emails and letters raising concerns about the 2020 elections. We must ensure that our elections are fair and guarantee every legal vote is counted so all citizens can have faith in the results. This means investigating all areas of concern and ensuring all reasonable steps are taken to ensure the sanctity of our electoral process.
It is important to note the counting of votes is only the first step. The count must be completed before candidates can raise objections regarding the myriad of questionable issues about the handling of the election. This process takes time, but it will take place soon.
Please keep in mind that as of this morning, there were more than 31,000 provisional ballots still outstanding. Provisional ballots are used in various scenarios, including if a voter opted to vote in-person rather than cast their vote using a mail-in or absentee ballot he or she requested.
One of the biggest concerns that has been raised are cases in which poll watchers were denied access to pre-voting and vote counting.
In fact, in some cases, poll watchers were forced to view the process on monitors or at distances that made it impossible to see what was happening.
This is a clear violation of the spirit of the law and raises concerns about the validity of the results.
For this reason, I have led the effort alongside Senator Judy Ward (R-30) in the Senate calling for a full, independent audit of the 2020 election to root out any potential instances of fraud or abuse. We joined several state representatives earlier this week to announce the need for a comprehensive and thorough review given the last-minute rule and deadline changes (in direct violation of the law), which have been subject to extensive litigation.
You can watch the full event below.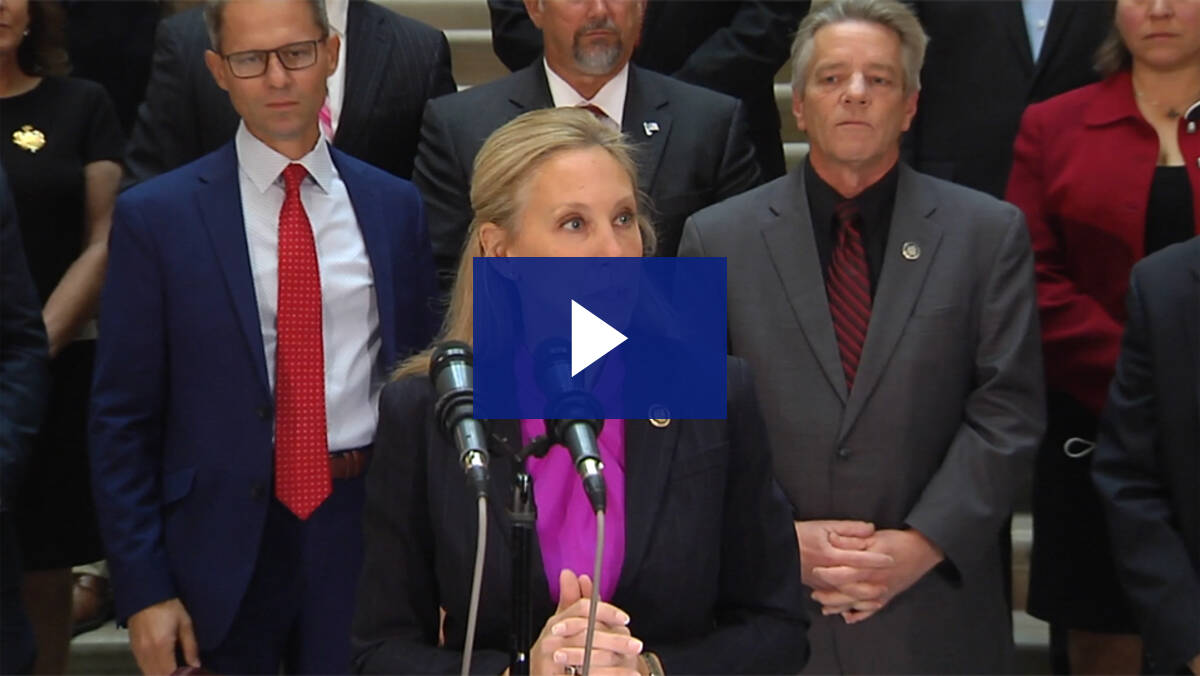 At Sen. Judy Ward and my request, Senate leaders announced this week that the Senate State Government Committee, which I am the vice chair of, would immediately review the results of the election. These reasonable, commonsense steps would ensure the accuracy of the results, and it would go a long way toward restoring faith in the fairness of our elections.
On Thursday, Judge Mary Hannah Leavitt, a Commonwealth Court Judge, ruled that the state may not count ballots where the voters needed to provide proof of identification and failed to do so by November 9. You can read more about this latest decision related to our election in this news story.
As I wrote to you last week and said: every LEGAL vote should count.
We (Democrats AND Republicans) passed comprehensive changes to our state's election laws just last year. The new law included clearly defined deadlines. If a Secretary of State or state court can change those statutorily defined deadlines, it puts us on a very dangerous path forward in future elections.
Our Secretary of State ignored the courts as well as the plain language of the Election Code, and her last-second guidance created an extraordinary amount of chaos that led voters in some counties to be treated unfairly.
A great deal of work remains to finalize this year's election results, and the situation continues to change at a rapid pace. Let me be crystal clear: The goal is not to change the outcome of the election – the goal is to make sure every legal vote was counted. A voter who was stuck in traffic on I-83 and arrives at the polls an hour late is not allowed the right to vote because of deadlines set in law. Voters who submitted mail-in and absentee ballots after the deadline should be no different.
Please keep in mind that before the changes, the deadline to submit an absentee ballot was the Friday BEFORE Election Day. I do not recall issues over this matter in the past. The latest changes sought to match the deadline when physical polling places close and when ballots are required to be submitted.
We have Election Day; not week or month. The rules we agreed to were signed into law by Governor Wolf, a Democrat, a year ago to clearly spell out the manner in which our election is conducted, including statutorily defined deadlines. The last-minute changes by the state Supreme Court and contradictory guidance from the Secretary of State have jeopardized the integrity of our election.
Let me put it to you this way: If referees got together at the two-minute warning during the fourth quarter when [name your favorite team] was up by 3 points and said they were adding on another quarter, how would you feel? Is this fair? While our election and the Leader of the Free World, and your representation in various levels of government is far more important than a football game, I draw the parallel so we can understand how the system was changed in the 11th hour.
Please know that I will do my best to share updates on this issue as it is rapidly developing. I will share any and all updates on my social media pages and provide updates in my weekly emails to you.
Also, if you have contacted me and have not yet received a response, I apologize for not getting back to you. Between Tuesday and Thursday, I received over 1,800 emails on this issue… and I make responding to you a top priority. I want YOUR state senate to be accessible and responsive to you and your questions. I appreciate your patience and understanding!
Congratulations, York City Police Commissioner Muldrow
Last week, I joined community leaders and local elected officials to congratulate York City's newly minted Police Commissioner – Michael Muldrow.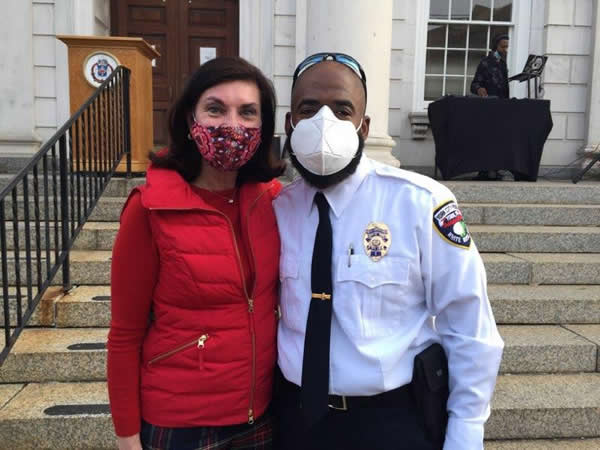 Commissioner Muldrow returns to the City's Police Department after serving as the Chief of the York City School District Police for the past 12 years. Prior to that, he was an officer with the York City Police Department. Muldrow's parents were also dedicated public servants, with his father serving as a police officer in the city up until 2004.
It was great to join local residents to wish Commissioner Muldrow well in his new role and I look forward to working with him to keep our community safe. Congratulations, Commissioner!
Window to file Unemployment Compensation claims extended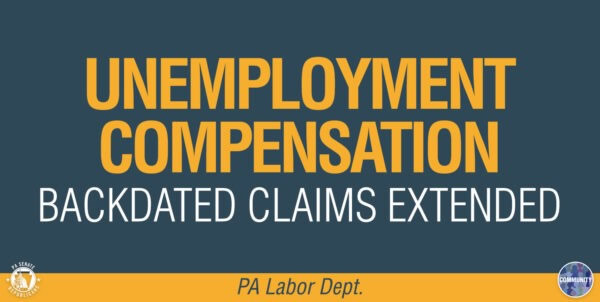 Many Pennsylvanians have experienced severe challenges in filing for and receiving Unemployment Compensation claims throughout the pandemic. In order to help more state residents who were unable to receive the money they were owed, the Department of Labor and Industry has temporarily extended its ability to backdate payments.
Our office has assisted 855 local residents with their unemployment compensation claim since March 15.
The temporary extension will allow individuals to file backdated claims for up to 52 weeks. Claimants seeking to file a backdated claim should email uchelp@pa.gov with the subject line "Back Date Request." The email should include the exact date they were separated from their employer and any relevant information about the separation for the additional weeks the claimant wishes to claim.
Supporting York-based tech startups focused on improving cybersecurity, data analytics
Last week, I was pleased to join Rep. Stan Saylor (R-York) for a meeting with CyberconIQ, a York-based startup that focuses improving global cybersecurity, and OEE DataWatch, which is based on more than 30 years of software and hardware integration experience across a broad range of industries.
Cybersecurity is critical in fighting on the 21st century battlefield. CyberconIQ works with businesses to minimize risk and exposure to cyberthreats and targets. OEE DataWatch continues to provide new software to clients to reduce insurance costs by focusing on standardization.
We were pleased to meet with Dr. James Norrie of CyberconIQ and Brian Rajotte of OEE DataWatch to learn more about their companies, potential for growth and investment in our region.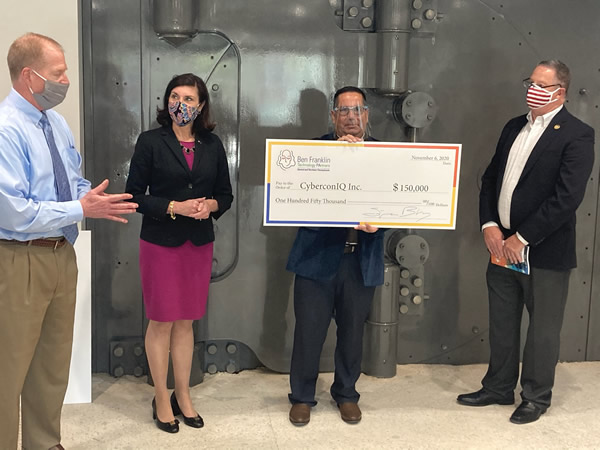 Part of the meeting included a check presentation from the Ben Franklin Technology Partners, which has an office at the JD Brown Center for Entrepreneurship at York College. Ben Franklin Technology Partners of Central and Northern PA is an economic development organization that provides financing, mentoring and training to innovative, high-growth potential startup companies and established manufacturers in a 32-county region of central and northern PA.
Temporary assistance available for Veterans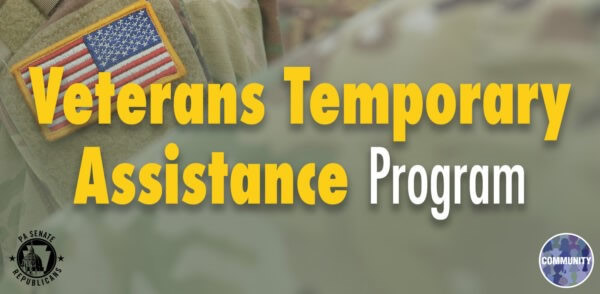 This week, the nation paused on Veterans Day in reverence for the brave men and women who have served our great nation. Financial assistance is available to veterans and their families who are struggling to afford the necessities of life, including food, shelter, fuel and clothing.
The Veterans Temporary Assistance Program offers aid when a veteran is unable to afford basic necessities due to temporary loss of income, sickness, disability, unemployment and other emergencies and circumstances beyond their control. The program also helps families of military personnel who died while in service or were killed in action.
In addition, the Department of Military and Veterans Affairs launched a new statewide outreach initiative this week to better serve Pennsylvania's veterans. The new PA VETConnect system is designed to improve referral capabilities and connect veterans to the services they need.
Free counseling available for Medicare beneficiaries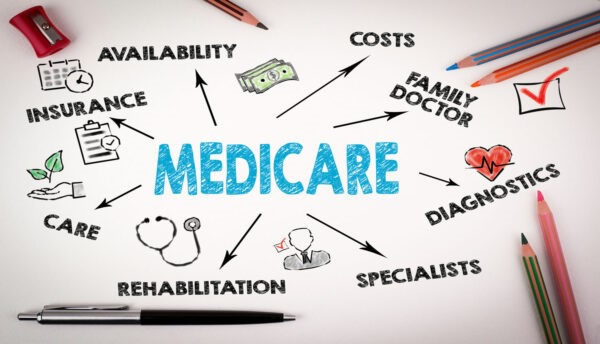 Many older Pennsylvanians struggle to deal with the variety of different choices available for Medicare, supplemental insurance, prescription assistance programs, long-term care insurance and other health care options. Medicare beneficiaries are eligible to receive free counseling services through the state's APPRISE program.
Medicare recipients can call the APPRISE Helpline at 1-800-783-7067 from 9 a.m. to 4 p.m. Monday-Friday. Your local Area Agency on Aging is also available to arrange counseling.
On deck
The Senate of Pennsylvania will reconvene next week to work to finalize the remainder of the 2020-2021 fiscal year state budget.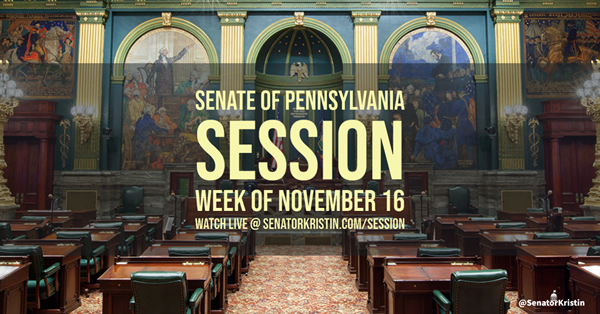 The legislature passed and the governor signed a 5-month state budget in May, as Pennsylvania delayed tax collection deadlines until July. I look forward to supporting fiscally responsible policies that do not burden our future generations.