In this update:
Discussion on COVID-19 vaccine on latest Dept. of Health changes
Seeking answers from Dept. of Agriculture Secretary on restaurant closures
House State Government Committee conducts public hearing on election issues
Remembering Senator Dave Arnold
Hearing explores rollout of COVID-19 vaccine in rural areas
Applications available for Recreation and Conservation grants
Fish and Boat Commission announces photo contest
On deck
---
Discussion on COVID-19 vaccine on latest Dept. of Health changes
On Tuesday, the Department of Health made a major change to its COVID-19 vaccination plan based on updated guidance from the Centers for Disease Control.
The new plan expands vaccine eligibility to include Pennsylvanians age 65 or older, as well as state residents who have conditions like Chronic Obstructive Pulmonary Disease (COPD), cancer, sickle cell disease, chronic kidney disease or other specific medical concerns.
You can see the updated phases below.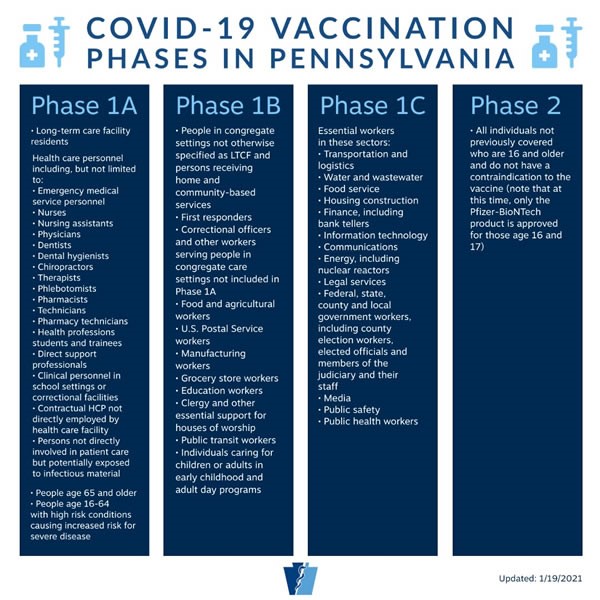 Our offices received numerous calls and emails over the last several days expressing concern and confusion regarding this latest change in direction from the Department of Health.
Here are a few key facts you should know:
Please be patient.
On Monday, Pennsylvania had a total of 1.1 million doses of the COVID-19 vaccine.
On Tuesday, the Department of Health's abrupt addition of individuals 65 years of age and older expanded the group now eligible for the vaccine to 3.5 million people.
Each person must receive two doses of the vaccine.
WellSpan's call centers are currently handling large call volumes not just for their own patients, but any resident of York County inquiring about the vaccine.
With that being said, I asked the Senate Health and Human Services Committee Executive Director Joan Bradbury about the latest news on the vaccine. We recorded this podcast yesterday (Thursday, January 21), so please keep in mind that this news shifts by the day.
You can listen to my latest podcast episode, which runs about 20 minutes, here.
Furthermore, you can find helpful links to find out where in York County you can receive the vaccine if you are eligible here.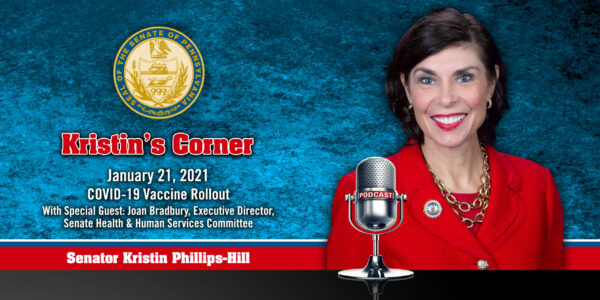 Our medical professionals across York County are working diligently to keep up with this latest updated guidance from the state.
Seeking answers from Dept. of Agriculture Secretary on restaurant closures
Last week was the annual Pennsylvania Farm Show. However, instead of the major production at the Farm Show Complex in Harrisburg, this year's Farm Show was conducted entirely online due to the pandemic.
Each year, as a legislator, I have a unique opportunity to have a one-on-one conversation with the head of the Department of Agriculture, Secretary Russell Redding.
As you may know, the Department of Agriculture is responsible for all restaurant inspections, and has been enforcing the governor's unilateral shutdown measures on the restaurant industry during the pandemic.
I have received many calls, emails and had meetings with our local restaurateurs seeking clarity and understanding about what role the Department of Agriculture is playing in these shutdowns. I used those conversations to put together questions our community has for Secretary Redding. You can watch our conversation below.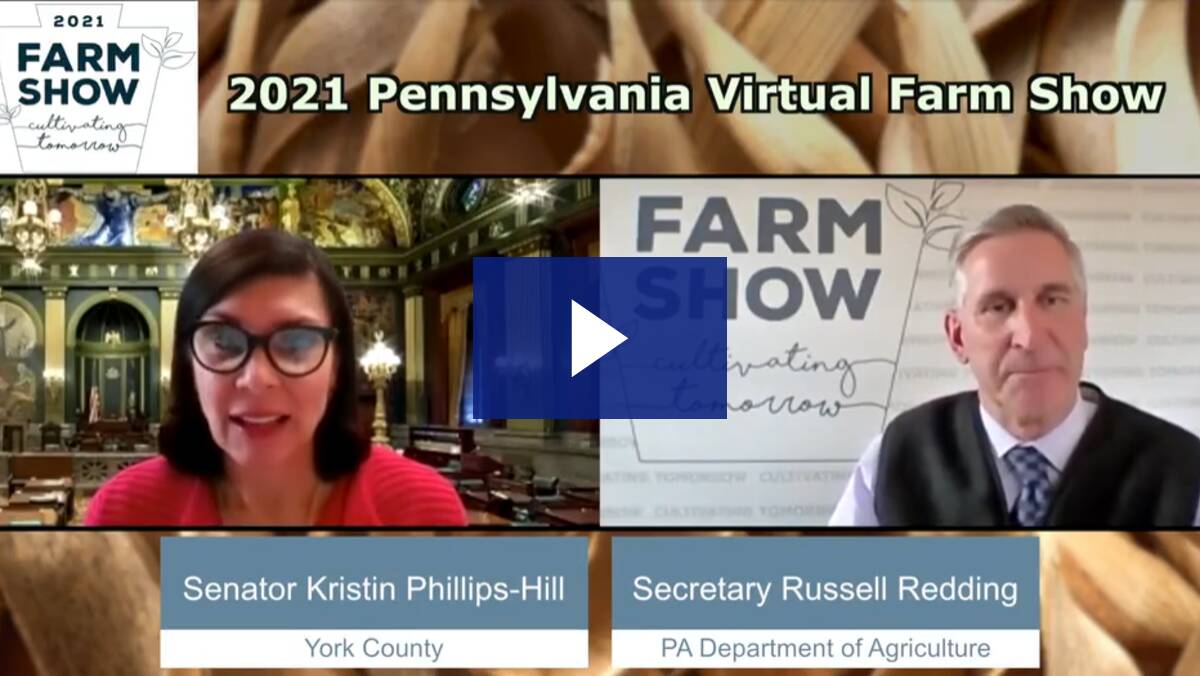 We also discussed the future of the ag industry in Pennsylvania, how to protect small businesses owners that operate in the growing agritourism industry, and many other issues. You can watch our full interview below.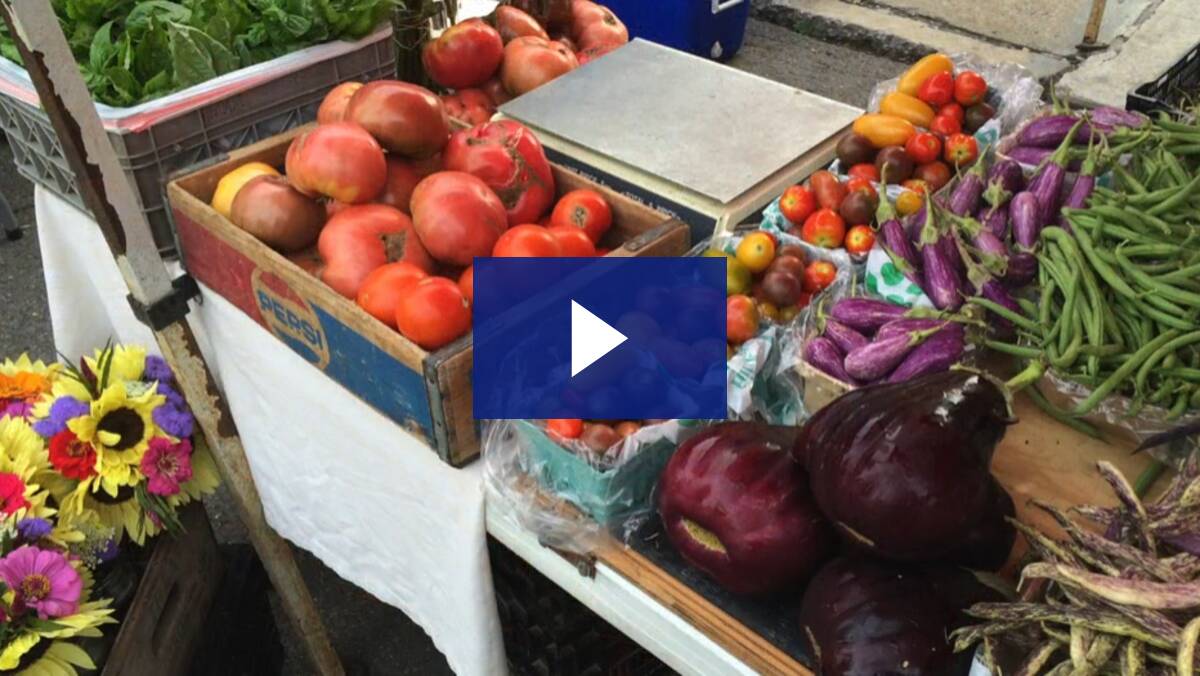 As the Vice Chair of the Senate Agriculture and Rural Affairs Committee, I welcome feedback from our local farmers on how we can advance this industry despite the obstacles presented over the last 10 months.
House State Government Committee conducts public hearing on election issues
Thursday was the start to a series of several public hearings conducted by the House State Government Committee, chaired by Representative Seth Grove (R-York), on election issues.
The public hearing featured Secretary of State Kathy Boockvar. Since Election Day, ensuring the integrity of our elections process has been the number one issue I have heard about from local residents.
I will keep you posted about these hearings as they occur. You can view yesterday's hearing here.
You can see Rep. Grove's full schedule of committee hearings here.
Remembering Senator Dave Arnold
It was incredibly difficult to learn of the passing this week of my friend and colleague, Senator Dave Arnold, who served residents of Dauphin, Lebanon and York counties.
Although his time both in the Senate and in this world were much too short, he earned an incredible reputation as a leader and a fighter for the causes he believed in. It was an honor to work side-by-side with Dave on issues important to York Countians.
Senator Arnold represented the district to the north of the 28th, including the following municipalities in York County:
Newberry Township, Conewago Township, East Manchester Township, Springettsbury Township, Lewisberry Borough, Manchester Borough, Mount Wolf Borough, Goldboro, and York Haven Borough.
His legacy will live on for years to come based on his dedicated work on behalf of his constituents, especially the progress he made toward protecting Pennsylvania's children from being abused and exploited.
Dave's character, advocacy and professionalism will be sorely missed in Harrisburg.
Our Commonwealth is a better place today because of his efforts. Please join me in praying for all those who knew and loved him, including his wife, Alicia, and his daughter, Reese.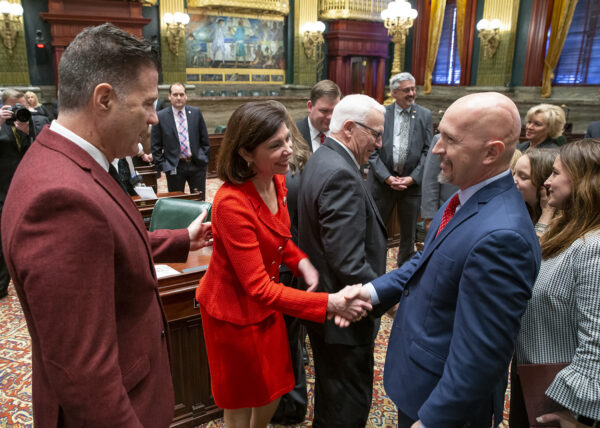 Hearing explores rollout of COVID-19 vaccine in rural areas
Last week, the Center for Rural Pennsylvania held a hearing to gather more information on the challenges facing the state in terms of delivering and administering the vaccine in rural areas.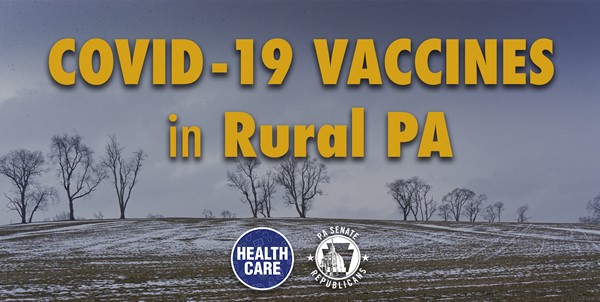 The hearing focused on the need to build trust around the safety and necessity of vaccines; communicating how, where and when residents can get vaccines; and making sure there are sufficient staff and funding to administer and distribute vaccines.
Applications available for Recreation and Conservation grants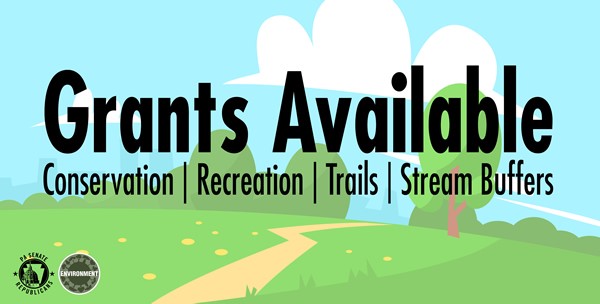 Local governments and conservation organizations can apply now for grants to support parks, recreation and conservation projects. The grants are funded through the Community Conservation Partnerships Program administered by the Department of Conservation and Natural Resources.
Applications can be submitted through 4 p.m. on April 14. Tutorials are available to help potential applicants learn how to apply.
Fish and Boat Commission announces photo contest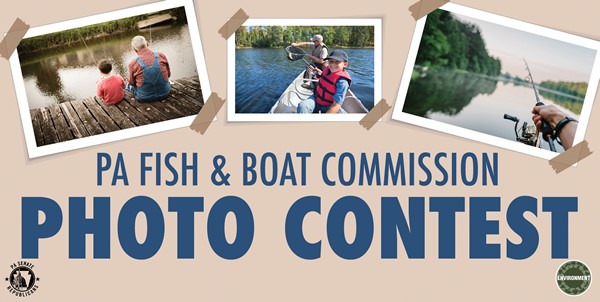 Have a special fishing or boating moment captured on camera? The Pennsylvania Fish and Boat Commission (PFBC) recently announced its 2021 photography contest that showcases the state's anglers, boaters, waterways and aquatic resources.
The deadline for entries is August 31. Contest rules, prize information and entry details are available on the PFBC website.
On deck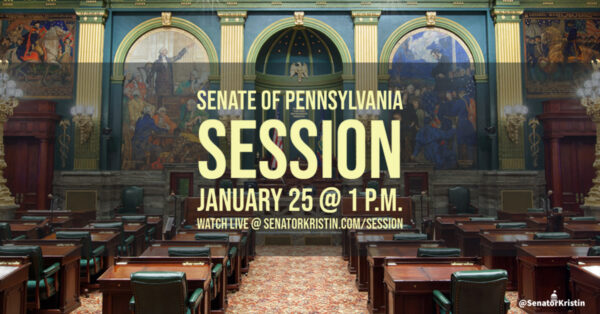 The Senate of Pennsylvania reconvenes for voting on Monday, January 25 at 1 p.m. You can watch session live and review our agenda at SenatorKristin.com/session.