In This Update:
Honoring Our Nation's Greatest Heroes on Memorial Day
First Counties Moving to Green Phase of COVID-19 Reopening; York County Should, Too
Senate Will Convene to Work on 2020-21 State Budget, COVID-19 Funding
New Helpline Established for PUA Claimants
License to Carry Firearm Permits Extended to July 31
New Guidelines Released for FBI Background Checks
---
Honoring Our Nation's Greatest Heroes on Memorial Day
Memorial Day is our nation's most somber holiday, when we come together in memory of the brave men and women who have given the last full measure of devotion for our freedom. Even though our observance of this holiday looked very different this year, I was proud to join members of the community at events throughout York County in honoring those who gave their lives while answering freedom's call across the globe.
From the York State Fair Grounds with the Vietnam Veterans of America Chapter 1032, to the City of York Memorial Park with the York County Department of Veterans Affairs, and finally to New Freedom with VFW Post 7012, I am grateful for the opportunity to join with our community members and local veterans in celebrating America's greatest heroes. Photos from these events are below.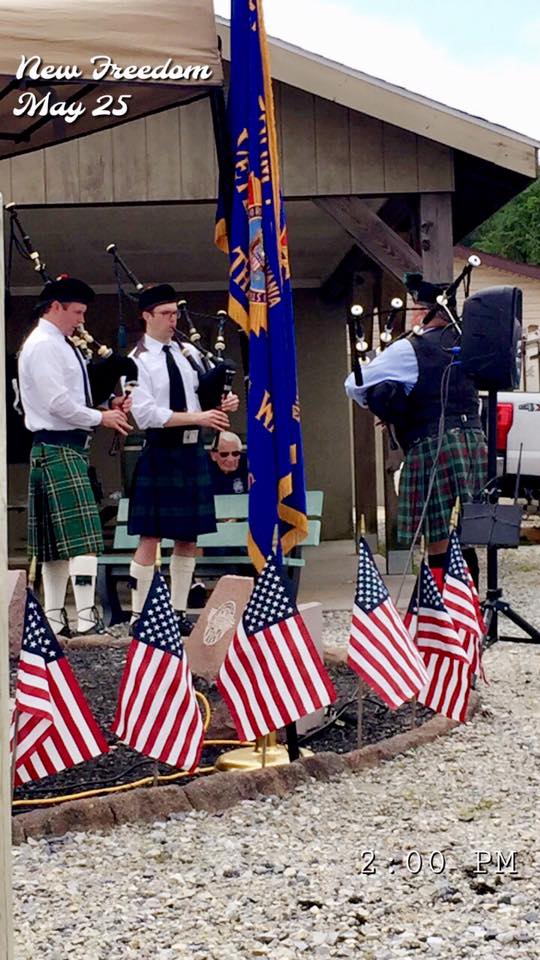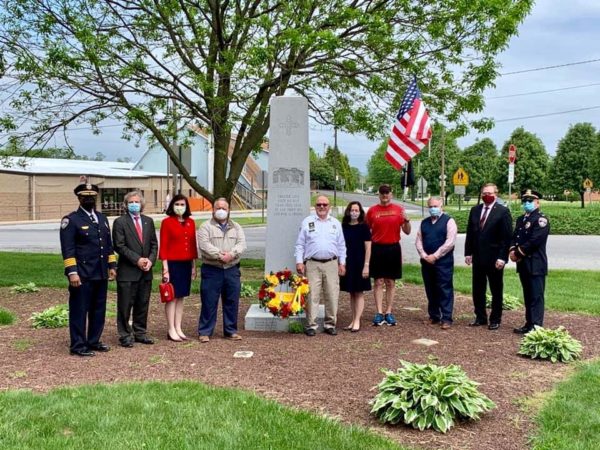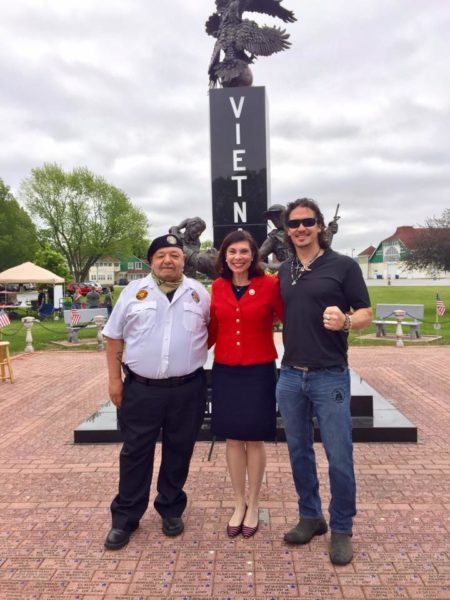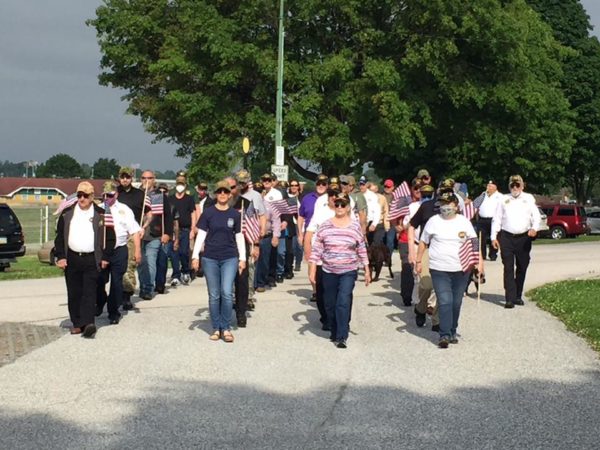 May God bless all of the ordinary citizens who were called upon to make extraordinary sacrifices in the name of freedom, as well as all of the loved ones they left behind. It is up to all of us to live our lives in a way that validates everything they fought and died to protect.
First Counties Moving to Green Phase of COVID-19 Reopening; York County Should, Too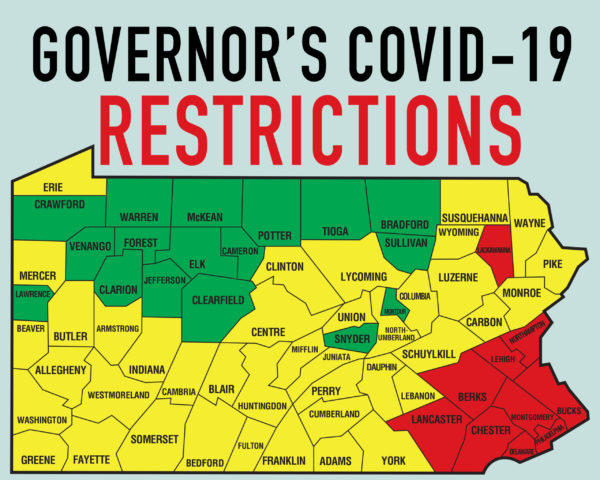 The first 17 counties in the state will move from the yellow phase of reopening to green on Friday. Although York County was excluded from this list, it is clear that our region is ready to join these counties in relaxing the governor's restrictions that are creating an incredible burden on the hardworking families our communities.
Since the beginning of the pandemic, our citizens have worked extremely hard and made tremendous sacrifices to help flatten the curve and save lives. As a result, York County is the only county in the state to have tested more than 8,000 patients and still have a positive case count of less than 1,000. Over the past three weeks, we are averaging fewer than 11 new cases per day.
We have done our part, and our communities are ready to begin rebuilding their lives and livelihoods while protecting our vulnerable populations. I sent a letter to Governor Wolf last week detailing our readiness to advance to the green phase and get more of our citizens back to work safely, intelligently and responsibly. You can check out the letter here.
Last Friday, York County moved into the yellow phase of reopening, which allows businesses with in-person operations to open with strict health guidelines and building safety orders in place to reduce the risk of infection. Telework must still continue where feasible. School closures and restrictions on congregate care, prison visits and large gatherings of more than 25 people will remain in place. Indoor recreation, health and wellness facilities and entertainment venues will remain closed, and restaurants and bars will still be limited to carry-out and delivery only.
The green phase of reopening allows all businesses to conduct in-person operations as long as the businesses follow guidelines from the U.S. Centers for Disease Control and the Pennsylvania Department of Health.
Senate Will Convene to Work on 2020-21 State Budget, COVID-19 Funding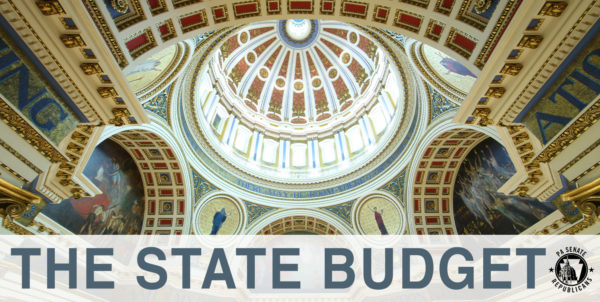 The Senate will reconvene this week to focus on ensuring funding is available in the months ahead to support critical programs and services affected by COVID-19. In addition to working on the state budget, lawmakers are expected to consider legislation related to federal funding that was distributed to the state from the Coronavirus Aid, Relief, and Economic Security (CARES) Act.
All committee activity, floor debates and votes will be streamed live at www.pasenategop.com.
New Helpline Established for PUA Claimants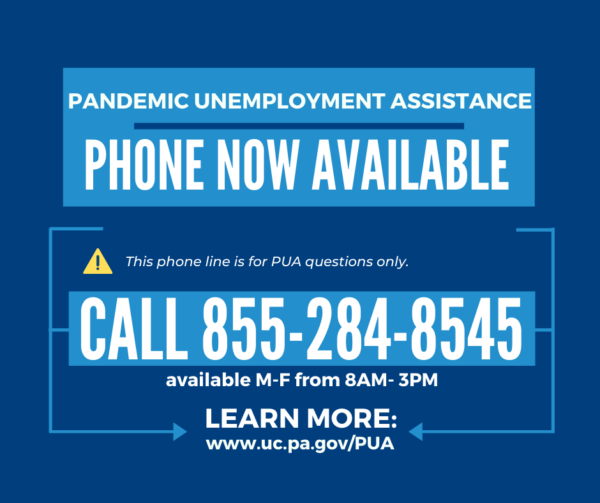 The Department of Labor and Industry recently opened a new phone line to help Pennsylvanians who have questions or concerns pertaining to the Pandemic Unemployment Assistance (PUA) program. Claimants can call 855-284-8545 for assistance from 8 a.m. to 3 p.m., Monday through Friday. Claimants can also get help via email at UCPUA@pa.gov.
The new helpline is for PUA claimants only. Individuals who have questions about the state's regular Unemployment Compensation program can call 888-313-7284 or email UChelp@pa.gov.
License to Carry Firearms Permits Extended to July 31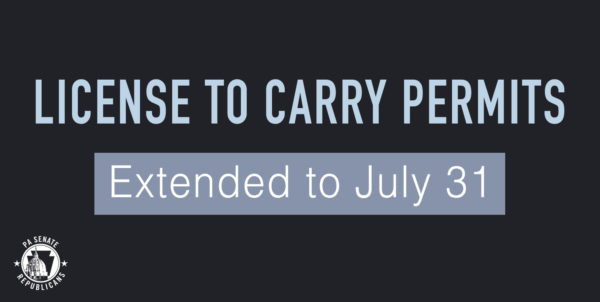 Individuals who have a license to carry firearms permit that expired on or after March 19 will now have their permits extended until July 31. The extension will give Pennsylvanians additional time to renew permits since many county courthouses and sheriff's offices are closed or limiting services during COVID-19.
More information from the Pennsylvania State Police on carrying firearms is available here.
New Guidelines Released for FBI Background Checks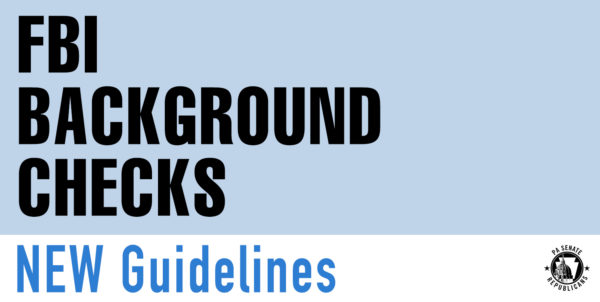 Many individuals who are required to complete a Federal Bureau of Investigation (FBI) background check as a condition of employment have run into problems due to a lack of available fingerprinting services during the COVID-19 pandemic. I supported a new law the Senate approved in April that extends the time period for workers to complete background checks.
New guidance from the Department of Human Services offers more information about mobile fingerprinting, treatment of new hires, special requirements for child care employees, renewals, recertification and more.