In this update:
Happy New Year!
Latest podcast looks at third-party group targeting certain counties to fund elections process
New law will provide guardrails on federal funding to deploy broadband to unserved and underserved communities
Pro-transparency legislation vetoed by Gov. Wolf
New bike train to hit the rails in 2022
Public feedback on legislative redistricting
Do you know of any teens interested in a career in law enforcement?
Bills passed in 2021: Government reform
New law prohibits surprise medical billing
Reminder: Holiday office hours

---
Happy New Year!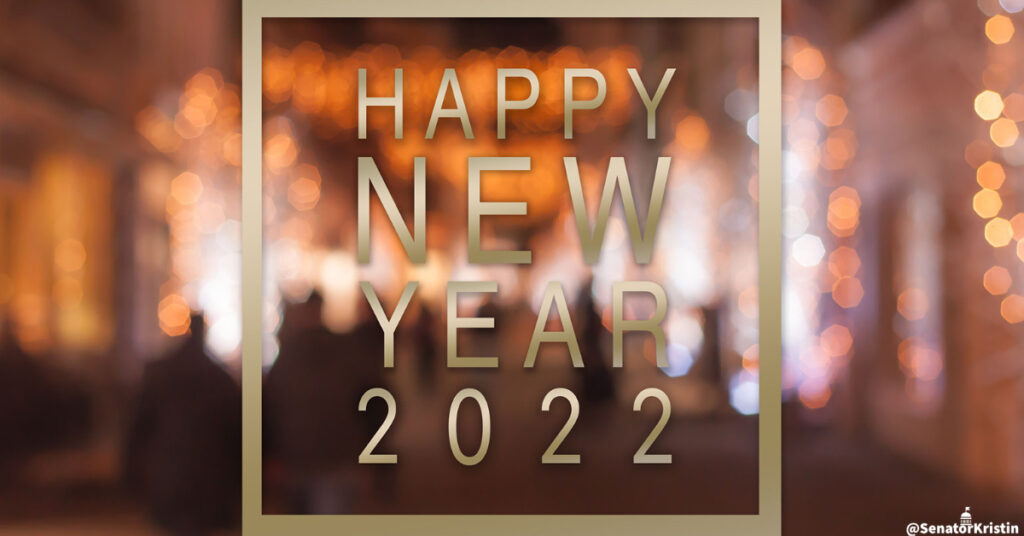 The year 2021 was highlighted by the resolve of Pennsylvanians to move from pandemic to recovery and the renewed appreciation for the joys of everyday life.
In 2022, we will continue our efforts to protect public health and civil liberties, and to restore a stable economy and a semblance of normalcy. I wish you and your family a happy and prosperous new year.
Latest podcast looks at third-party group targeting certain counties to fund elections process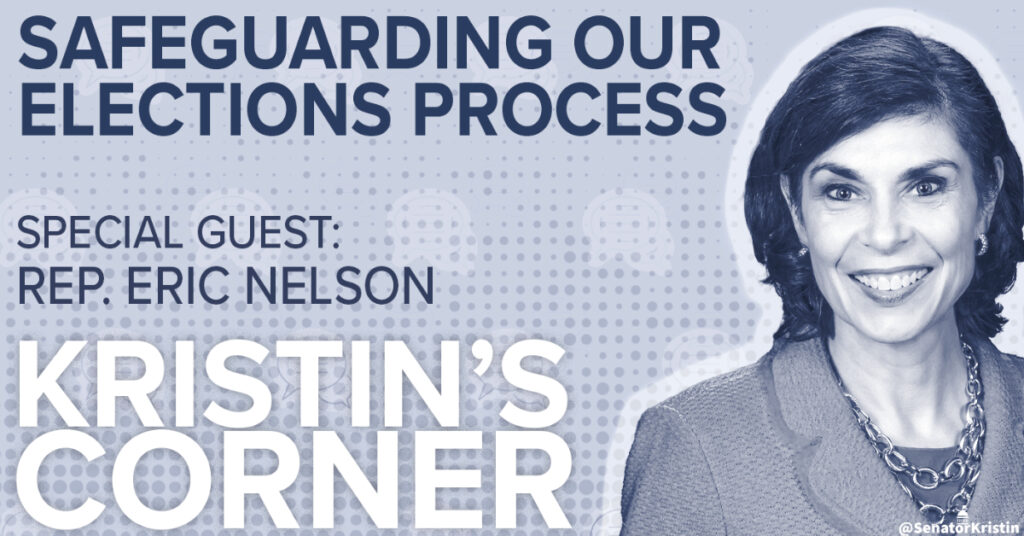 My latest podcast episode features a conversation with Rep. Eric Nelson, who is the prime sponsor of legislation in the House of Representatives to ban third-party entities from contributing to our elections process. Sen. Lisa Baker and I are sponsoring the Senate version of the legislation.
The issue was the focus of a survey I conducted earlier this year where I asked, "Should counties be allowed to continue to receive funding from third-party, nonprofit entities to carry out free and fair elections?"
Below are the results from that legislative survey.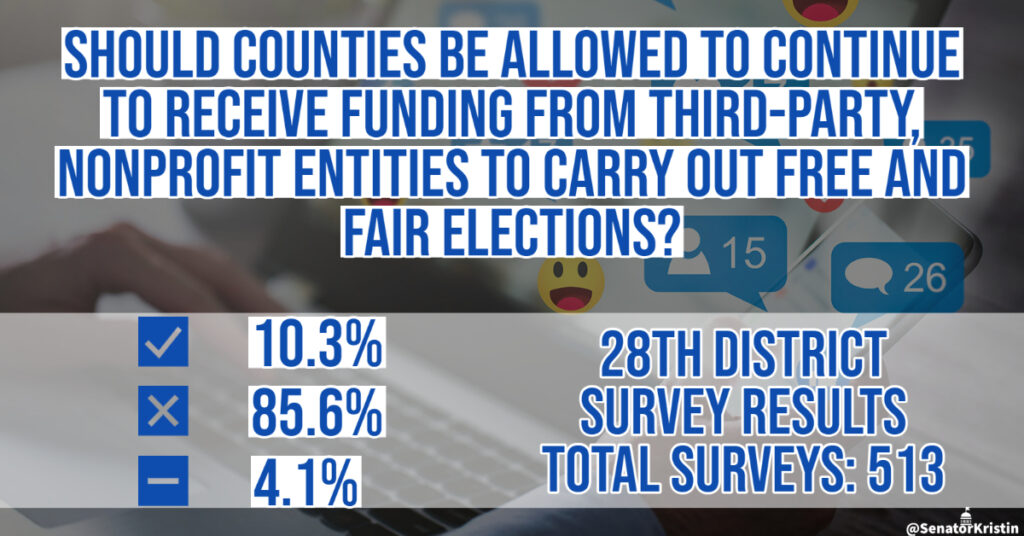 In an op-ed I wrote with Sen. Baker, we explained the problem at length.
"After further examination, we learned that approximately $22 million came the Keystone State's way from the Center for Tech and Civic Life, which is a Chicago, Illinois-based election reform advocacy group formed in 2012 – bankrolled, prior to the 2020 election, to the tune of more than $300 million by Facebook founder Mark Zuckerberg and his wife Priscilla Chan. Zuckerberg is already under intense scrutiny for his failure to flag posts that represented a threat to democracy. This funding constitutes something more dangerous – a secretive effort to influence the outcome of an election." You can read our full op-ed here.
The $22 million that flowed to the state are known as "Zuckerbucks." Rep. Nelson defended his legislation during a lengthy House session earlier this month. He sits down to review the debate with me and why he believes outside funding in something as critical as our elections process needs to end.
You can listen to our conversation here.
If you subscribe to podcasts, you can find me on your favorite platforms, including SoundCloud, Apple Podcasts, Google Podcasts, Stitcher, Castbox, iHeartRadio and Spotify.
New law will provide guardrails on federal funding to deploy broadband to unserved and underserved communities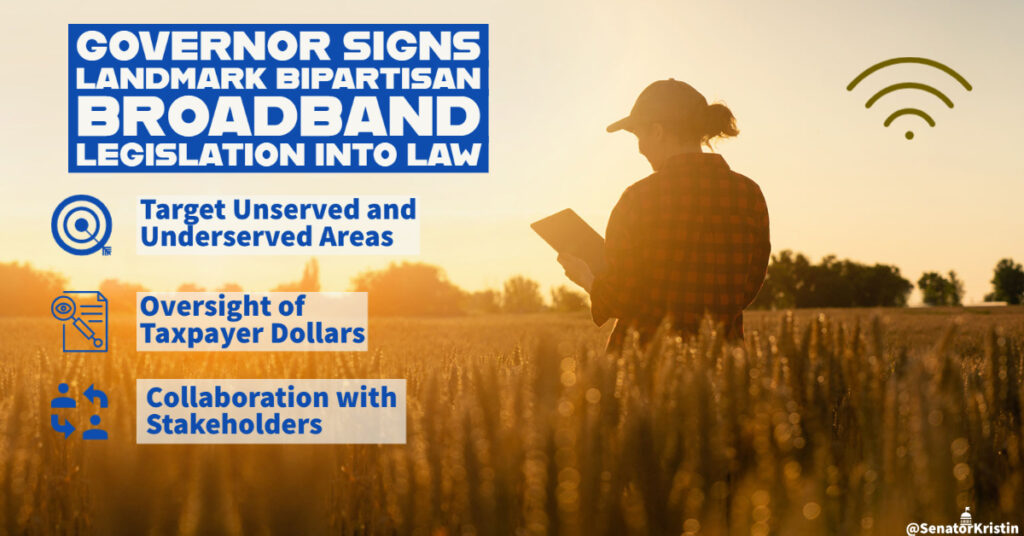 Late last week, Gov. Wolf signed legislation that establishes the Pennsylvania Broadband Development Authority (PBDA).
The PBDA will be governed by 11 members, including five individuals representing both political parties of the Senate and House, as well as the governor. Subcommittees consisting of experts within the field may also be created.
The priority for the PBDA is to create a broadband plan that allows the state to apply for competitively awarded federal infrastructure money. The bill also requires the state to create a database to monitor all broadband deployment activities across the state. Entities that are eligible for funding must have technical, managerial and financial expertise to design, build and operate high-speed service infrastructure. Furthermore, contractors that have defaulted on prior projects or have been convicted of a misdemeanor or felony in the last 10 years due to their past performance will not be eligible for funding.
Under the plan, the PBDA will dissolve within 10 years or when all federal funds are exhausted.
The parameters in this law will ensure that contractors with a proven track record of deploying high-speed internet are selected, as well as ensure strong oversight by the duly elected Auditor General, and most importantly, showing the public how their money is being spent to address this problem.
You can read more about this law here.
Pro-transparency legislation vetoed by Gov. Wolf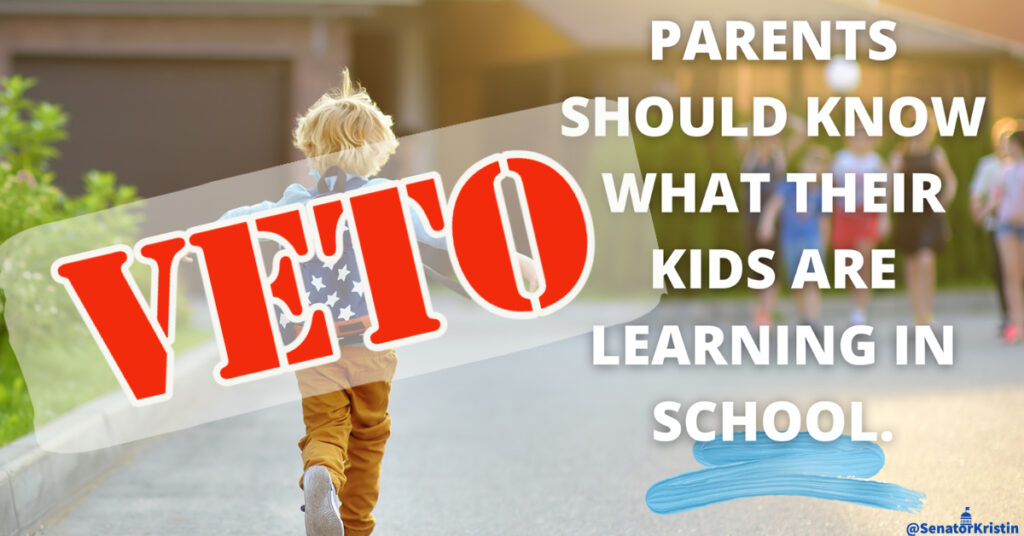 After strong support from all across the state, including in the 28th Senatorial District, to increase transparency, Gov. Wolf vetoed House Bill 1332. The bill would have required school districts to post their curriculum online. In a legislative survey I conducted, 729 of our neighbors took the time to weigh in and of those responses, 72% supported the plan, with 25% opposed.
Based on all of the feedback I received on the legislation, including emails from PSEA members, the neighbors who contacted our offices, wrote me an email or letter, or called to speak with me: 63% of those contacts supported the legislation.
In order to override the governor's veto, 2/3 of the House would have to support a veto override.
New bike train to hit the rails in 2022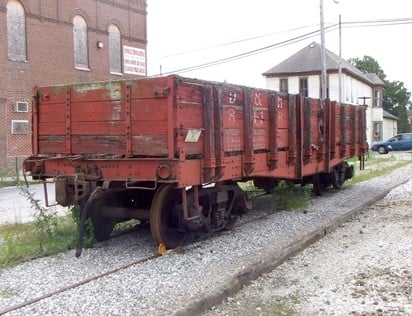 We continue to see many exciting developments along the York County Heritage Rail Trail. In April 2022, a 1906 Gondola car will be restored and operating as a bike shuttle on the North Central Railway to allow for passengers to take the train one way through the trail towns and ride back on their bike.
These bike trains are already operating in popular destinations, like Jim Thorpe, and Cuyahoga Valley National Park in Ohio. You can read more about this new offering along the Rail Trail here.
Public feedback on legislative redistricting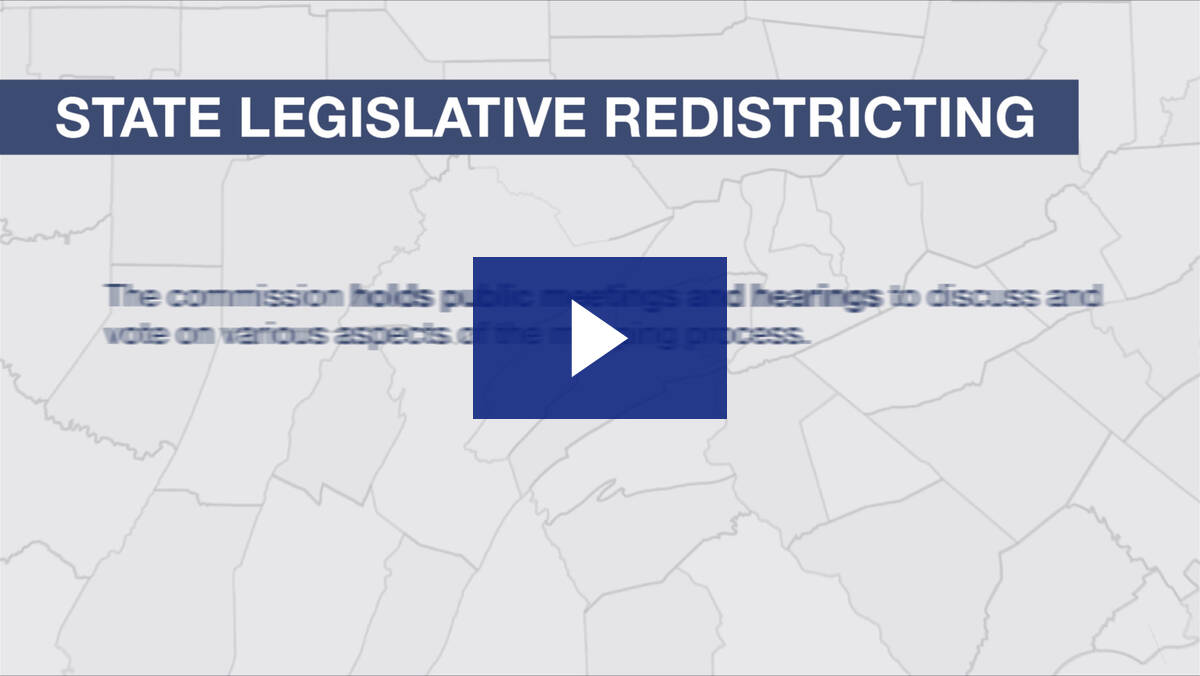 The Legislative Reapportionment Commission has scheduled public hearings during the first two weeks of January to gather feedback from Pennsylvania citizens regarding the preliminary plans for state Senate and House of Representatives legislative redistricting.
The hearings will be held at the state Capitol in the North Office Building (Hearing Room 1) and will use Zoom to allow virtual participation. The hearing will also be livestreamed.
To speak at a hearing (in person or virtual), the commission requires registration in advance:
To accommodate as many speakers as possible, the commission limits the remarks of each speaker to five minutes. The submission of written testimony prior to the hearing is requested but not required. Written testimony can be submitted on the commission's public website portal.
Do you know of any teens interested in a career in law enforcement?

The Pennsylvania State Police is taking applications until Jan. 7 for The Hill Impact Program, a 15-week program for children between the ages of 15 and 18.
The free program provides teens who are considering a career in law enforcement with insight on what it takes to be a state trooper. Students will have one-on-one interaction with troopers while learning about aspects of law enforcement, including the Pennsylvania crimes and vehicle codes, rules of criminal procedures, principles of law enforcement and physical fitness.
The Hill Impact Program will take place at the State Police Academy in Hershey, commonly known as The Hill. There is no charge to attend the program, which will begin in February 2022. Participants will meet once a week for two hours in the evening and one Saturday a month for three hours.
Class size is limited. Any teen who has a serious interest in attending is encouraged to contact Trooper Clint Long at ra-sprecruiter-acad@pa.gov or 717-497-4577.
Bills passed in 2021: Government reform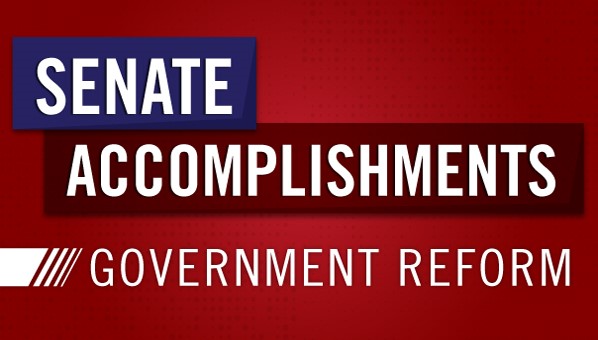 This fall, the Senate voted to move up Pennsylvania's presidential primary election day from the fourth Tuesday of April to the third Tuesday of March to allow voters to have more say in the outcome of these essential elections.
In most presidential election cycles, the outcome of the presidential primary is largely decided before Pennsylvania voters have a chance to cast their vote. With the change, our presidential primary would be on the same day as Arizona, Florida and Illinois.
This year, the Senate also passed measures to bring about regulatory reform, election reform and probation reform.
You can find a complete rundown of key reform bills and more here. You can view all of the legislation I am sponsoring on YOUR behalf here.
New law prohibits surprise medical billing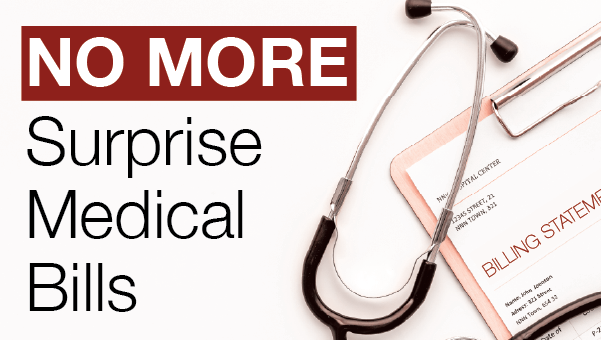 The federal No Surprises Act takes effect Jan. 1 protecting patients from surprise medical bills in situations where they have little to no control over who provides their care.
Signed into law in 2020, the law defines a surprise medical bill as an unexpected medical cost incurred by a patient when they've unknowingly obtained health care services by an out-of-network provider.
In cases of emergency or non-emergency services, the No Surprises Act protects patients from being billed for more than what they would have paid if those other providers were in-network.
Only services provided on or after January 1, 2022 will be covered under the protections of the new law. You can find out more about the law and what you should do if you receive a surprise bill here.
Reminder: Holiday office hours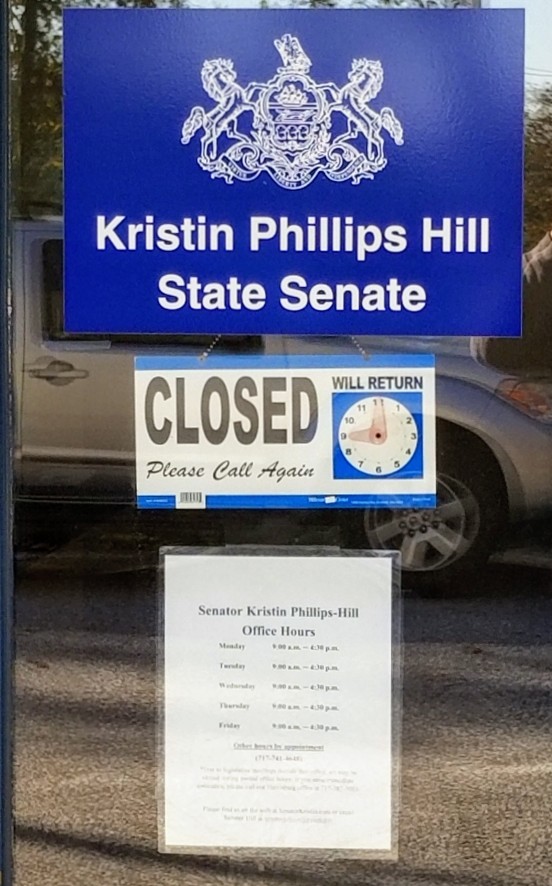 As a reminder, below are our office hours through Jan. 4:
Friday, Dec. 31: Closed (New Year's Eve)
Monday, Jan. 3: Closed
Resume normal operating hours, starting Tuesday, Jan. 4
You can always access many state resources on our online office at SenatorKristin.com.