In this update:
Merry Christmas to you and your family
Christmas cheer at your state Capitol
Holiday office hours
---
Merry Christmas to you and your family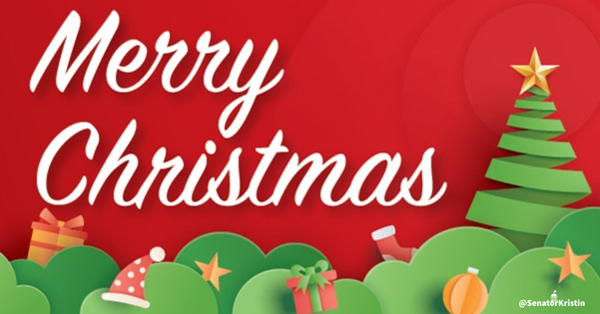 Over the last nearly two years, we have experienced incredibly difficult times on a myriad of issues.
This email is brief for a reason – we should spend as much time, either in person, on the phone or our newfound reliance on Zoom and Facetime, with family and friends this holiday season.
Thank you to everyone who has shared with me your opinion or thoughts on any matter before YOUR state government. I look forward to continuing to work with you (and for you) to solve our greatest challenges, together.
From my family to yours, I wish you a very Merry Christmas!
Christmas cheer at your state Capitol
Every holiday season, the "most handsomest building" (per President Theodore Roosevelt) becomes extra handsome with festive décor.
Here are some of my favorite pictures of this year's Capitol Christmas decorations.
At the end of November, staff from the Department of General Services hoisted up in the Capitol Rotunda a 20-foot Douglas Fir from Crystal Spring Tree Farm in Lehighton.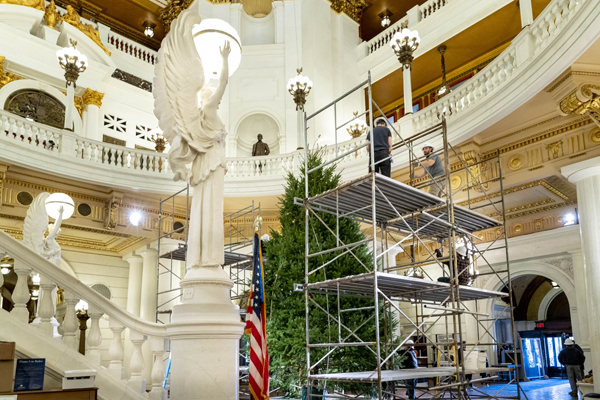 Bringing in a tree of this size requires the staff to dismantle the revolving door in the entryway to the Rotunda.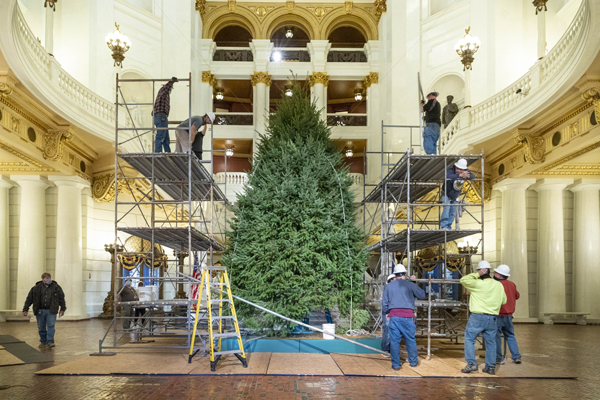 The tree is decorated with handmade ornaments created by senior citizens all across the Commonwealth. Below is your 2021 Capitol Christmas tree.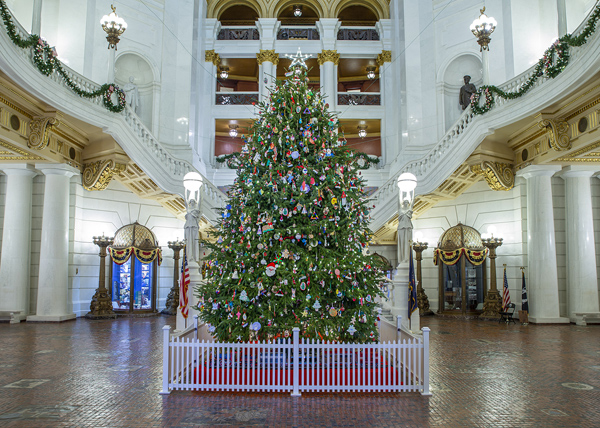 My colleague, who serves as my Democratic counterpart on the committee I chair, Senator John Kane, brought in poinsettias for the final day of session for the year last week. It was a beautiful addition to a week where we crossed party aisles to pass legislation that will close the digital divide in Pennsylvania.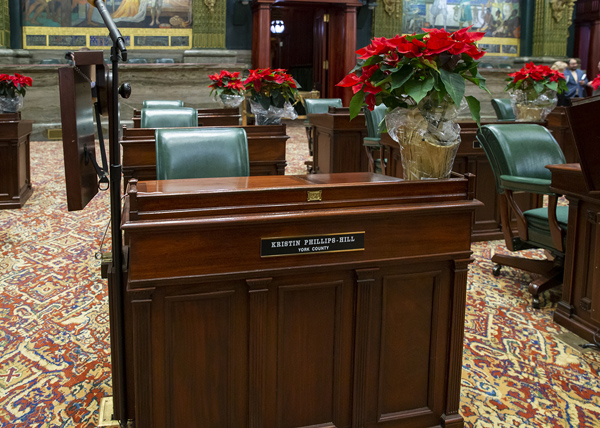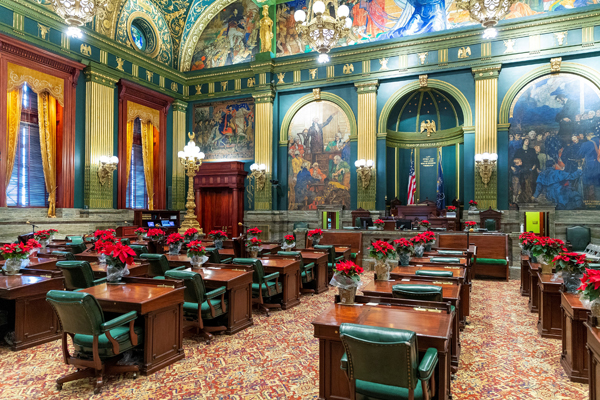 And many of you may recall the viral video from last Christmas by two state representatives – Reps. Andrew Lewis and David Rowe – where they brought in their own Christmas tree for the Capitol Rotunda since there was no tree due to the pandemic.
The two state representatives filmed another video, titled "Political Truce," which you can watch here.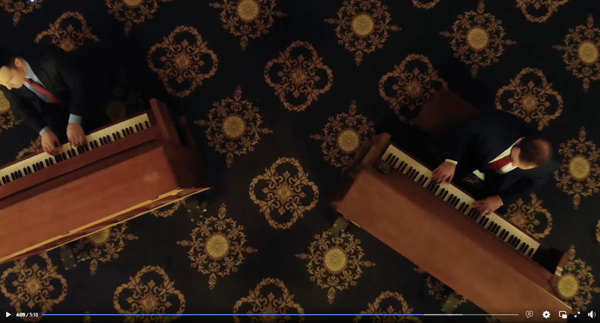 If you want to watch their other performances, you can watch their 2019 video here and their 2020 video here.
Holiday office hours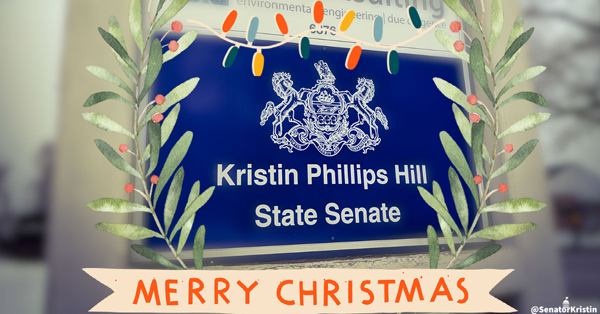 As a reminder, below are our office hours over the next few weeks –
Thursday, Dec. 23: 9 a.m. – 12 p.m.
Friday, Dec. 24: Closed (Christmas Eve)
Monday, Dec. 27: 9 a.m. – 4:30 p.m.
Tuesday, Dec. 28: 9 a.m. – 4:30 p.m.
Wednesday, Dec. 29: 9 a.m. – 4:30 p.m.
Thursday, Dec. 30: 9 a.m. – 4:30 p.m.
Friday, Dec. 31: Closed (New Year's Eve)
Monday, Jan. 3: Closed
Resume normal operating hours, starting Tuesday, Jan. 4
You can always access many state resources on our online office at SenatorKristin.com.
Merry Christmas!