In this update:
Here is the latest on closing the digital divide in PA
Funding available to improve high-speed internet access in rural PA
Report highlights taxpayer money spent on lobbyists
Volunteering with the Salvation Army
Supporting the York County Sheriff's Office K9 Unit
Bills passed in 2021: Pandemic recovery
You can give the gift of education
Look out for holiday charity scams
Local job opportunities
Upcoming PennDOT projects
On deck
---
Here is the latest on closing the digital divide in PA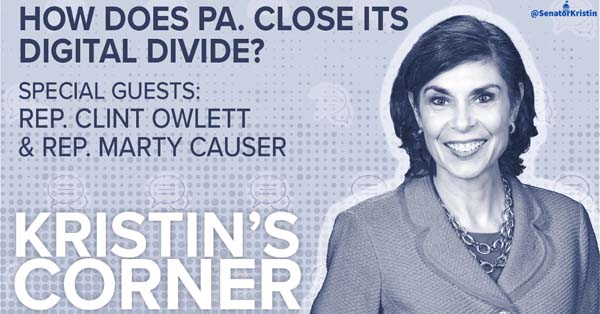 My latest podcast episode features a 20-minute conversation with Representatives Marty Causer and Clint Owlett where we outline legislation we are working on to put parameters on federal funding aimed at closing the digital divide.
For too long, we have seen taxpayer dollars abused and misused. While I did not have a vote on the federal legislation that provided this funding, I have a responsibility to assure that this money must be used for its intended purposes: connecting unserved and underserved Pennsylvanians to high-speed internet.
You can listen to our conversation here.
If you subscribe to podcasts, you can find me on your favorite platforms, including SoundCloud, Apple Podcasts, Google Podcasts, Stitcher, Castbox, iHeartRadio and Spotify.
Funding available to improve high-speed internet access in rural PA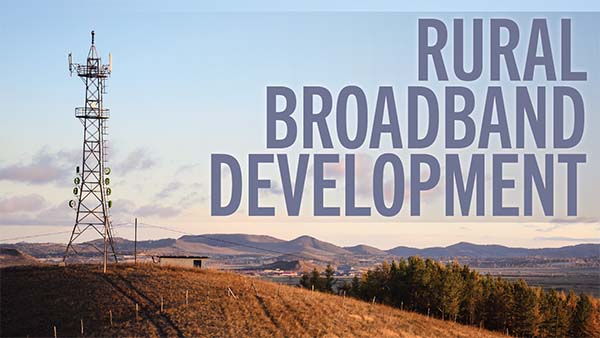 Applications will be accepted until Feb. 22, 2022 for up to $1.15 billion in loans and grants to help people in rural areas get access to high-speed internet.
Those eligible for the funding, which is being made available through the U.S. Department of Agriculture's ReConnect Program, include state and local governments, corporations, limited liability companies and cooperative organizations.
The funding is available for projects that serve rural areas where at least 90% of the households lack broadband service at speeds of 100/20 Mbps. Priority is given to projects that will serve people in low-density rural areas and areas lacking internet access services at speeds of at least 25/3 Mbps.
Report highlights taxpayer money spent on lobbyists
Two reports released earlier this week highlighted that taxpayers pay at least $42 million for lobbying costs in Pennsylvania.
According to the study released by the Commonwealth Foundation, "The $42 million figure represents the tip of the iceberg."
When compiling the information, only 40% of 1,518 governments entities responded to the open records request.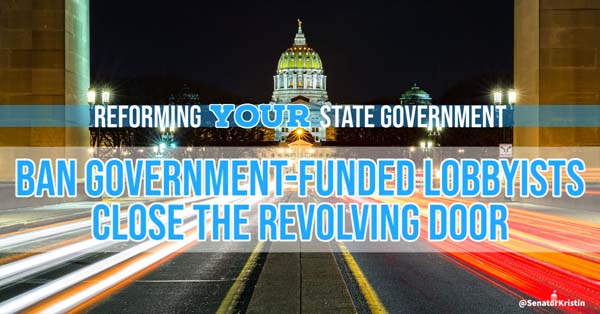 As you may know, I have legislation to address this issue in YOUR state government.
My Senate Bill 802 would restrain the undue influence we have throughout state government and finally put an end to the status quo. The interest of taxpayers should always be the priority for anyone in state government – from state employees in various agencies to members of the General Assembly.
I was interviewed this week by KDKA in Pittsburgh to discuss this proposal, which would end taxpayer-funded lobbyists, as well as make other substantive changes to the status quo in Harrisburg.
You can watch my interview with KDKA's Jon Delano here.
Volunteering with the Salvation Army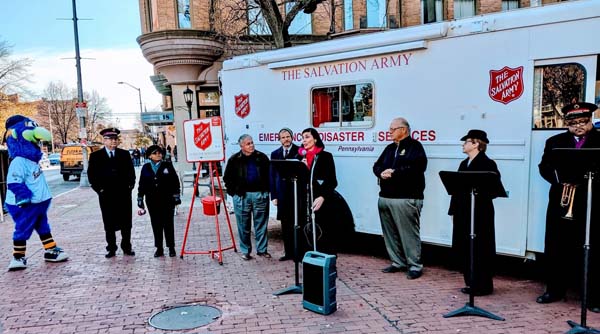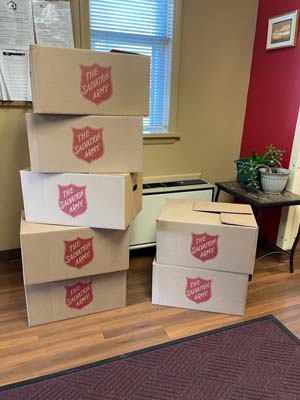 This morning, I was grateful to join volunteers with the Salvation Army to provide deliveries to seniors across York County. We helped deliver 120 food baskets to local residents.
Thank you to the Salvation Army for all you are doing to provide for those throughout our community and our Commonwealth.
Major Babbitt serves as the York Area Coordinator for the Salvation Army. He and his team are always looking for volunteers around the holiday season, including:
Christmas Kettles
Nov. 8 – Dec. 24
Monday – Saturday
10:30 a.m. – 7:00 p.m.
Various location
Bell ringers for the Salvation Army's Christmas kettles
Christmas assistance distribution
Dec. 15 – 16
9:45 a.m. – 4 p.m.
50 E. King Street, York
Assist with distribution of Angel Tree gifts and Christmas Cheer food boxes to approximately 1,800 families in our community.
If you are interested in participating in their Angel Tree Program, they have two wish lists:
Amazon | Walmart Registry for Good

If you are interested in volunteering or donating, please let them know at 717-848-2364.
Supporting the York County Sheriff's Office K9 Unit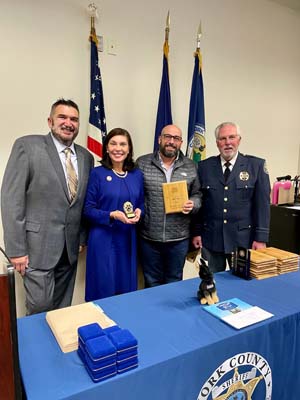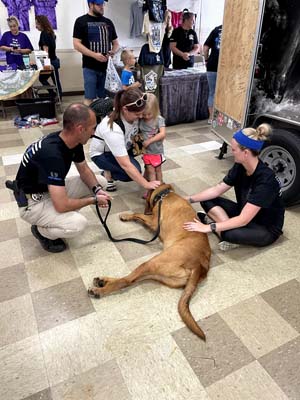 I was honored to receive an award from the York County Sheriff's Department this week in support of their K9 Unit. The awards ceremony featured neighbors from throughout our community who have supported our law enforcement officials over the last year.
The Sheriff's Office employs five K9 units, including K9 Dargo, K9 Hawk, K9 Tommi, K9 Khan and K9 Prince.
Bills passed in 2021: Pandemic recovery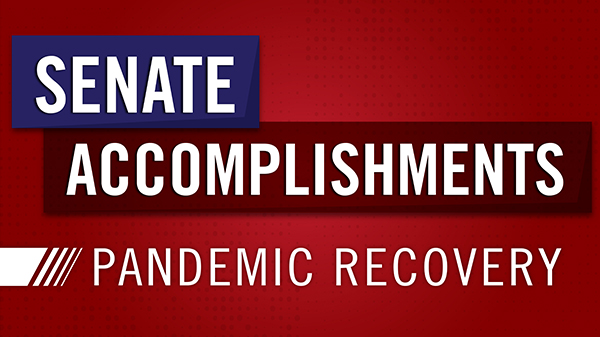 This fall, the Senate continued its work to lead Pennsylvania from pandemic to recovery by passing legislation extending waivers of an array of regulatory statutes, rules and regulations that were implemented during the COVID-19 response.
This regulatory flexibility ensured continuation of the safe delivery of health care and assistance to vulnerable citizens, permitted more remote work for state-licensed businesses, and more.
Earlier this year, the Senate approved a resolution carrying out the will of voters and terminating the pandemic emergency declaration, ending the governor's power to close employers, limit occupancy, suspend state statutes or issue stay-at-home orders due to COVID-19. Voters got the chance to weigh in after the Senate approved putting the issue on the May primary ballot.
The Senate also approved the allocation of emergency funds for schools impacted by the pandemic, aid for rental and utility bills, and assistance to support Pennsylvania's struggling restaurants and taverns coping with the devastation created by the pandemic and the governor's mandated closings and restrictions.
You can find a complete rundown of key pandemic response bills here.
You can give the gift of education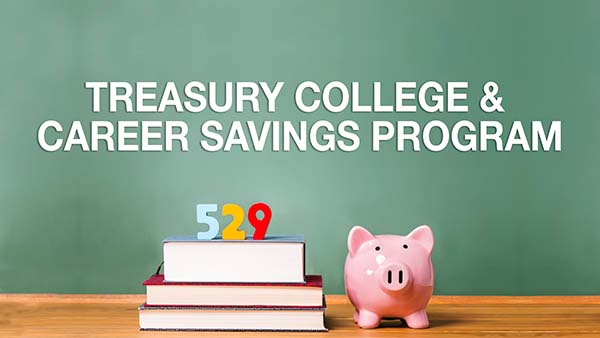 More than 80% of parents would welcome contributions to a 529 college savings plan for their children, but less than half will ask family members and friends for such gifts, according to a survey from the College Savings Foundation.
Anyone can contribute to a child's PA 529 account with a Ugift code, and gift contributions may be deductible from PA state income taxes. If you already have a PA 529 account for your child, you can share your Ugift code by email with family and friends who wish to contribute to your child's education savings.
You can learn more about starting to save with PA 529 accounts at pa529.com. There are two plans to help families save, including the PA 529 Investment Plan, with earnings tied to financial markets, and the PA 529 Guaranteed Savings Plan, where earnings are tied to tuition inflation. Families can choose the plan that best meets their savings goals.
Look out for holiday charity scams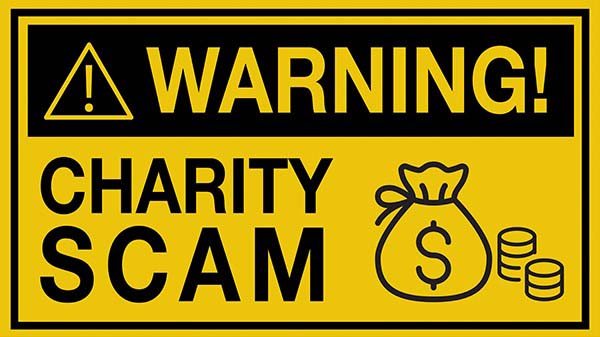 Many people are donating to charitable organizations this time of the year, and scam artists prey on this generosity by masquerading as charities and pocketing the donations.
The Pennsylvania Department of Banking and Securities and Pennsylvania Department of State offer these Red Flags of Charity Scams:
Similar Sounding Name — Scammers often use names that sound similar to legitimate charities to intentionally create confusion.
High Pressure Solicitation — Fraudsters will try to force a hasty decision by turning up the pressure. They may cold call, identifying you as a previous contributor, and ask for your renewed support or to update your credit card information. These attempts rely on catching consumers off guard to extract financial information.
100% Guarantee — Most people want to ensure that their donations are going toward legitimate program expenses. Every organization has some level of administrative cost. An organization that promises 100% of your funds are going directly to an individual in need might require additional scrutiny.
Donation by Wire Transfer or Gift Card — Legitimate charities will not ask you to make payment via money order or wire transfer. If you are being solicited for a donation and are asked to pay by these means, hang up immediately. A charity may ask for donations of gift cards, such as from a grocery store, to supply to someone in need. Never read the information from a gift card over the phone or provide it via email.
You can find more tips on charitable giving here. Anyone can contact the Department of Banking and Securities at 1-800-PA-BANKS (1-800-722-2657) to ask questions or file complaints about financial transactions, companies or products.
Local job opportunities
PA CareerLink shared with me its latest list of local job openings, which you can view below. You can also find job postings shared with the York County Economic Alliance here.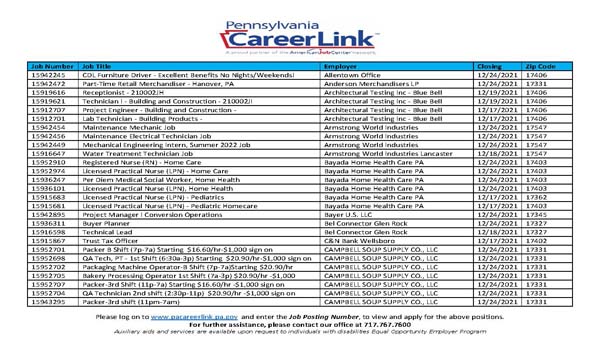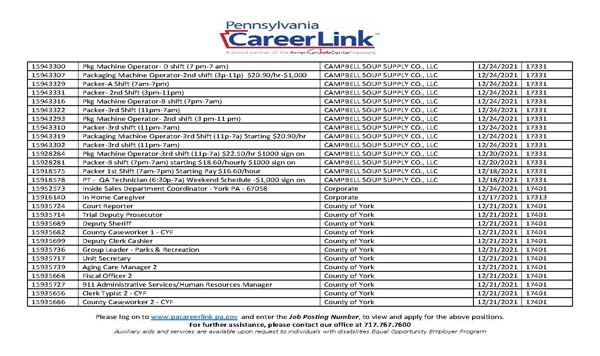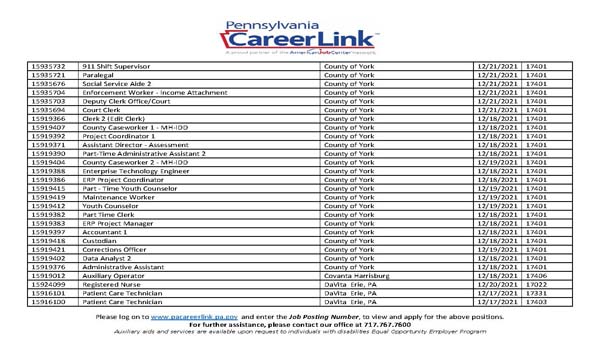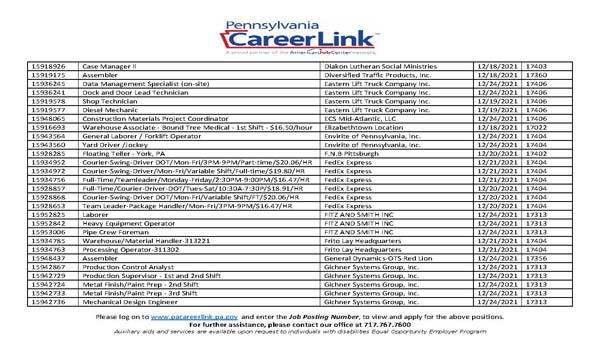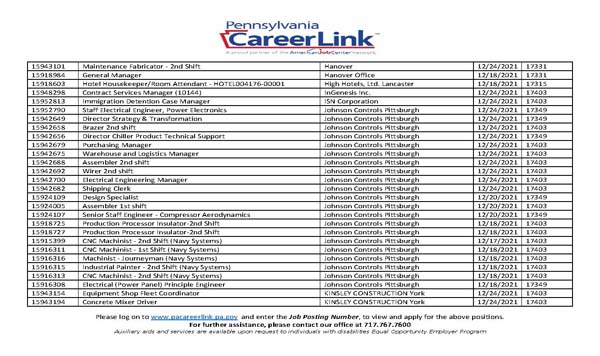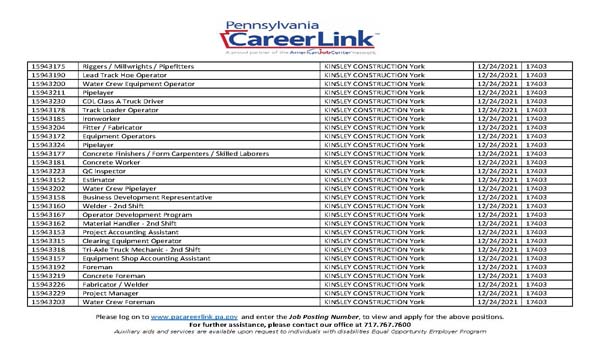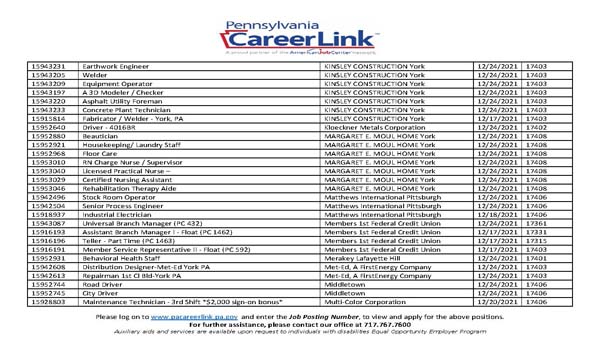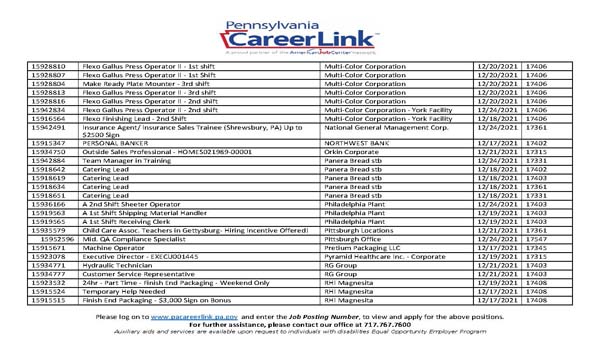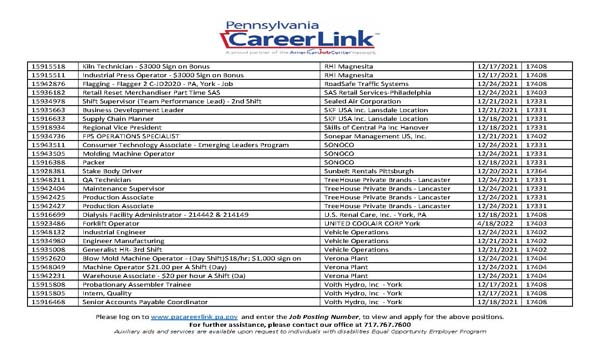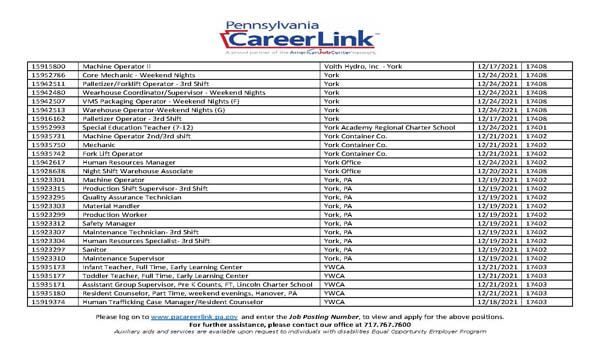 Upcoming PennDOT projects
PennDOT will post its list of upcoming scheduled maintenance projects here. You can also view next week's projects below.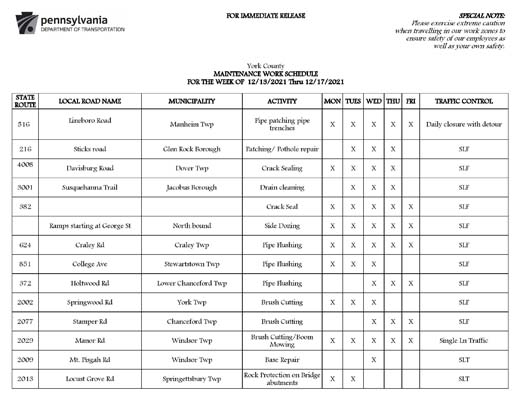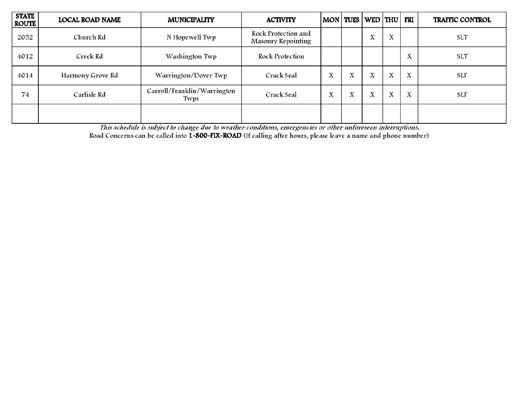 On deck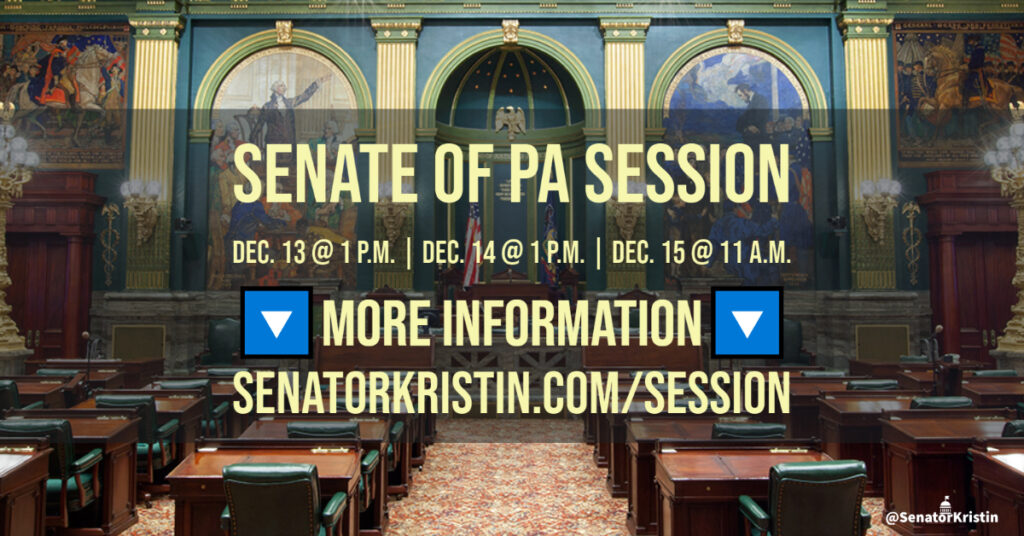 The Senate of Pennsylvania reconvenes for voting on Monday, Dec. 13, at 1 p.m. You can watch session live and review our calendar at SenatorKristin.com/session.