In this update:
Wishing you and your family a Happy Thanksgiving
Shop Small this Saturday
Happy Hanukkah!
Celebrating Christmastime in Loganville, plus winners announced of the Senate ornament!
Treasury sharing more information on YOUR tax dollars
Upcoming Christmas Parade in New Freedom
Sharing the Harvest
Office hours
Remember to drive sober!
---
Wishing you and your family a Happy Thanksgiving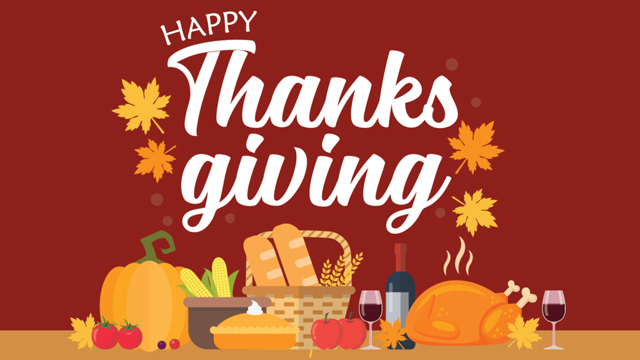 President Abraham Lincoln began his proclamation establishing Thanksgiving as a national holiday by writing: "The year that is drawing towards its close has been filled with the blessings of fruitful fields and healthful skies."
It was October 1863, in the middle of the Civil War, but President Lincoln pointed Americans toward developments for which the nation should be thankful.
Today, we can be thankful that, despite often heated divisions and the remnants of the pandemic, we live in the greatest nation on earth. I have had conversations with many of our neighbors over the last year. Most of our conversations center around the COVID-19 pandemic. We have found agreement, and even some disagreement, on how to move forward. But I am grateful for those conversations as they have been helpful to me as YOUR state senator.
I hope you and your family have a Happy Thanksgiving filled with love and gratitude.
Shop Small this Saturday
This Saturday is the biggest day for our locally owned small businesses. The day is even more important as those small business owners, who not only live in our communities, but are also active in our community supporting youth sports, fundraisers and other initiatives to help our neighbors, continue to recover from the pandemic and prolonged economic shutdowns.
I have continued to support our small businesses as YOUR state senator. I sponsored several bills last session to help our small businesses reopen when their big-box, corporate owned competitors operated with little to no restrictions under the governor's economic shutdown.
Over the last several years, I have toured the facilities of our local employers to discuss their passion and ways we can work together to improve the climate for our small businesses.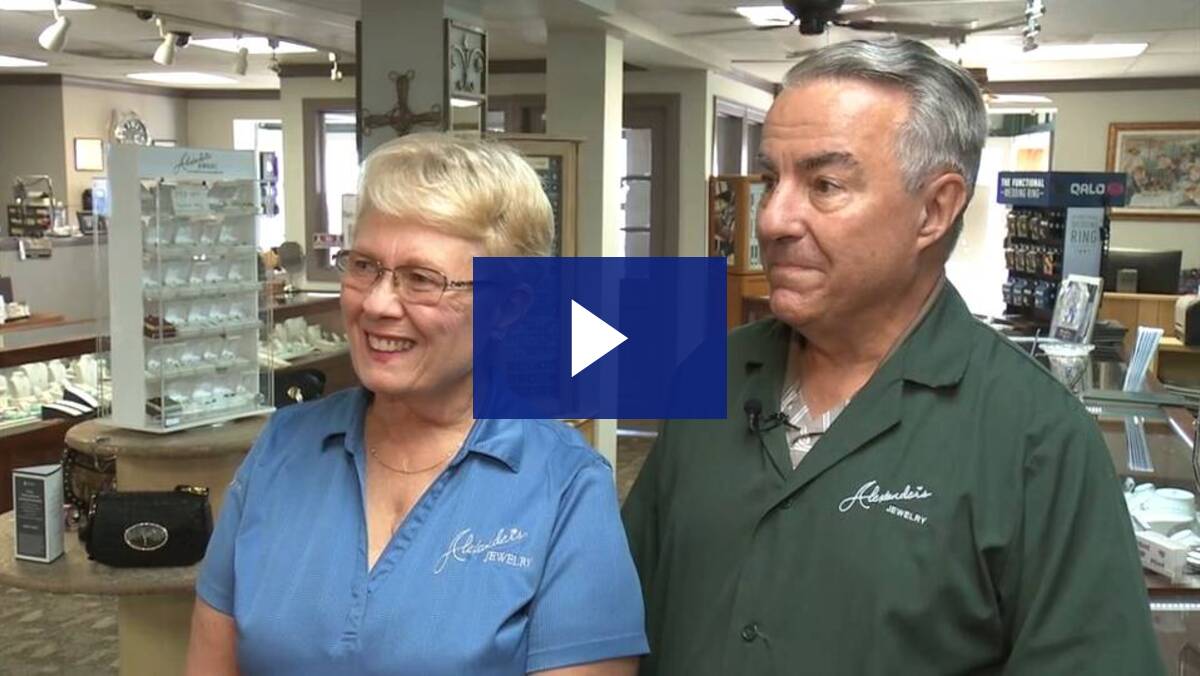 Take a virtual tour of several small businesses in York County here.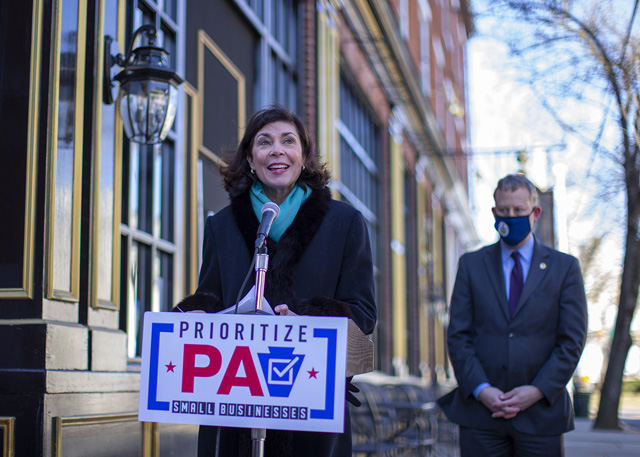 The best way we can support our small businesses is to patronize their storefronts or visit their online shops this weekend and the days leading up to the holidays.
We all know that our small businesses are the backbone of our economy. This is not simply a nice talking point, it is a fact. That's why I have been a supporter of the "Prioritize PA: Small Business" initiative, as well as an advocate for the York County Trail Towns effort that connects our Heritage Rail Trail with locally owned small businesses.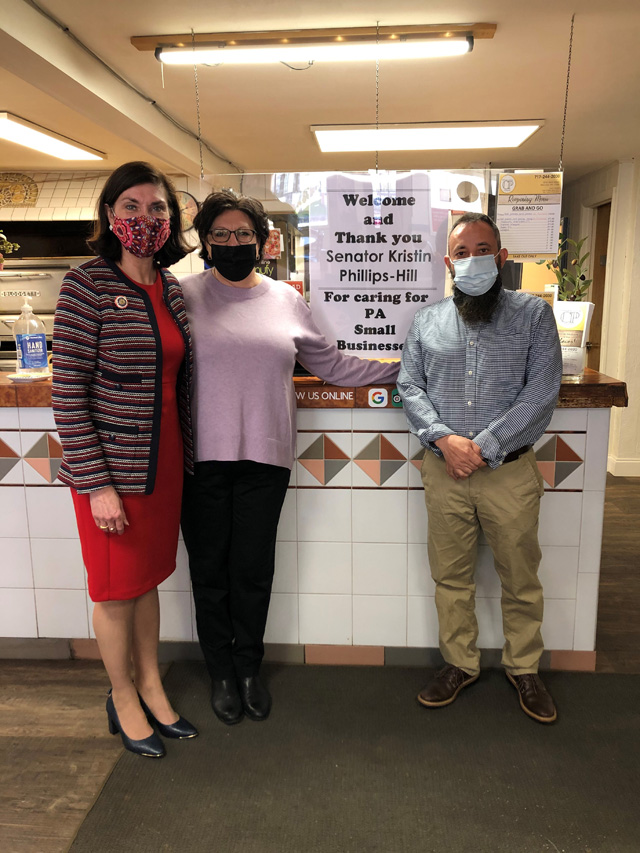 Happy Hanukkah!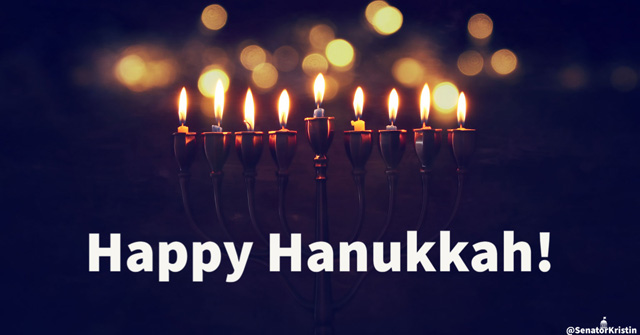 At sundown on Sunday, November 28, many of our neighbors will celebrate Hanukkah.
To our friends celebrating Hanukkah, best wishes for a joyful Festival of Lights!
Celebrating Christmastime in Loganville, plus winners announced of the Senate ornament!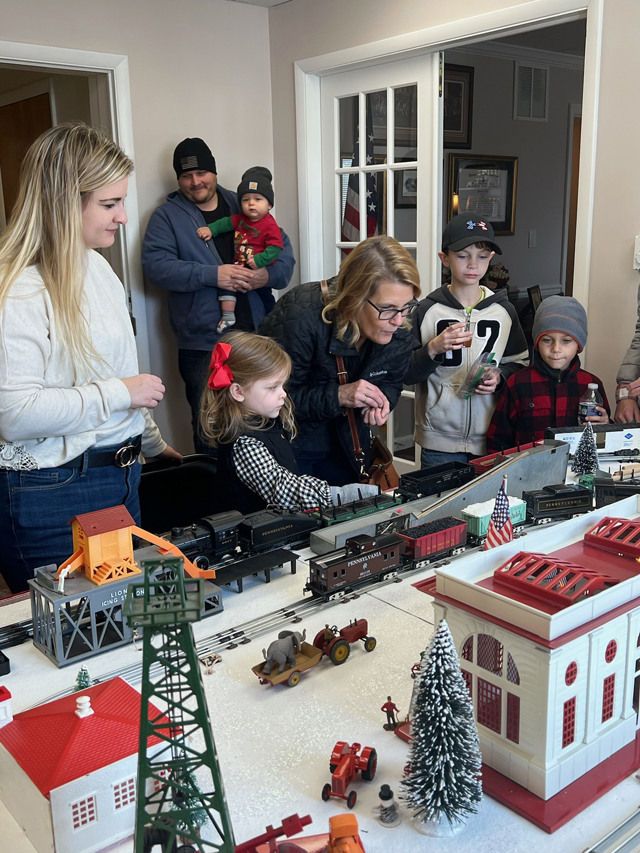 Thank you to the community members who stopped by to celebrate Christmastime in Loganville this past Saturday. We had over 200 local residents visit the district office for our open house.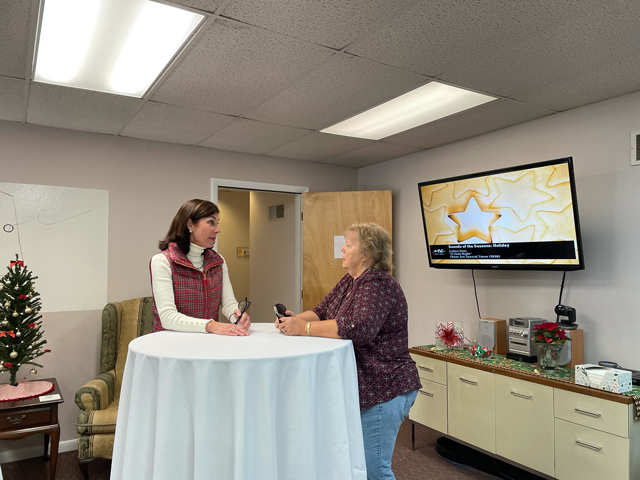 I appreciate the conversations with so many of you who were out and about in our community. More photos can be found here.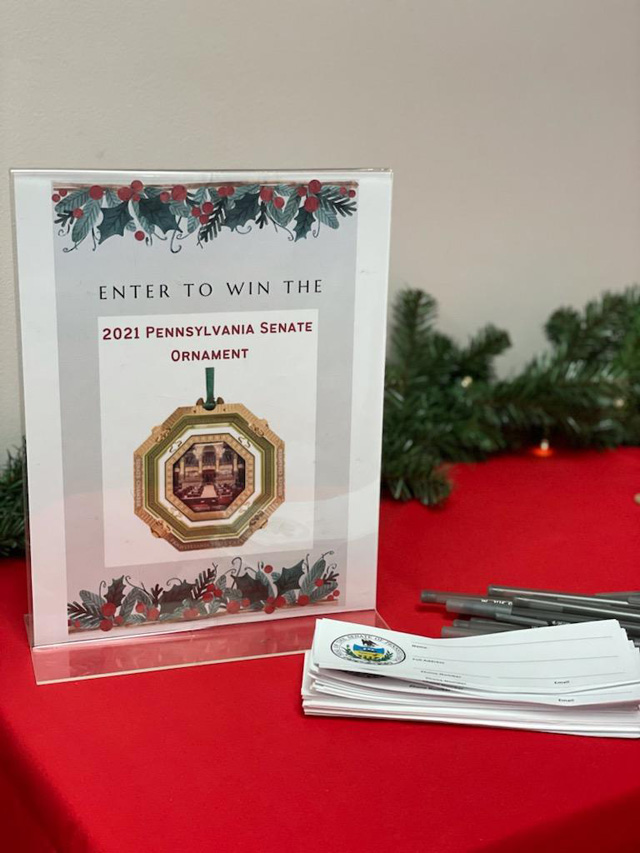 I also want to congratulate Beth G. of Manchester Township and Roland R. from New Freedom who were this year's winners of our annual door prize. Each year, we draw two winners and gift them a Pennsylvania Christmas tree ornament designed by the Capital Preservation Committee (not paid for with YOUR taxpayer dollars).
Congratulations Beth and Roland on winning this year's ornament! If you would like to purchase an ornament, please visit their store here.
Treasury sharing more information on YOUR tax dollars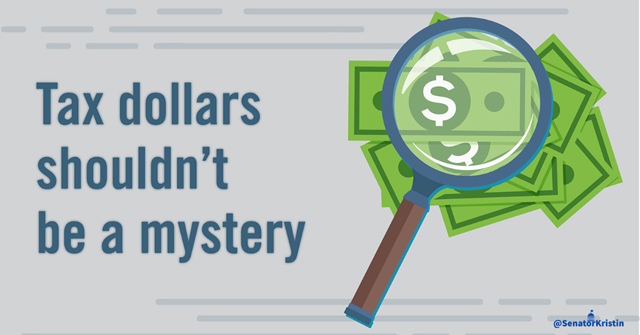 Pennsylvania Treasurer Stacy Garrity is building on her efforts to make YOUR tax dollars more transparent.
She recently added to the Treasury's Transparency Portal to include "Ledger 5" expenditures.
According to Treasurer Garrity, "Ledger 5 is the name given to an accounting tool used to account for non-budgeted expenditures incurred during a fiscal year that are legally mandated or necessary to maintain public health, safety or welfare."
You can view these expenditures here.
Upcoming Christmas Parade in New Freedom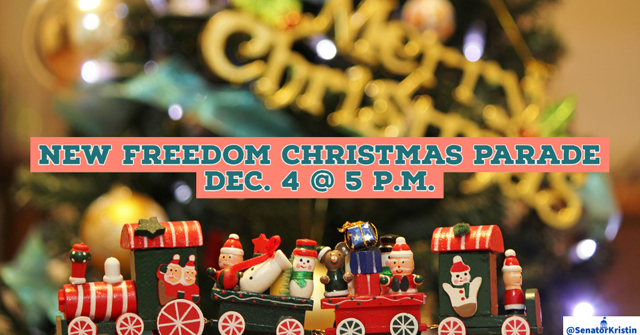 Gillice is presenting the FIRST ANNUAL New Freedom Christmas Parade on Saturday, December 4, at 5 p.m.
The parade will run from the New Freedom Community Center to Freedom Green Community Park.
The event will feature complimentary hot chocolate and cookies at Gillice Parlor, located at 1 W. Main Street in New Freedom.
The event will also serve as a community clothing drive. The sponsors are seeking new gloves, hats, slippers and socks at their collection bins (located in the gazebo at the park).
Sharing the Harvest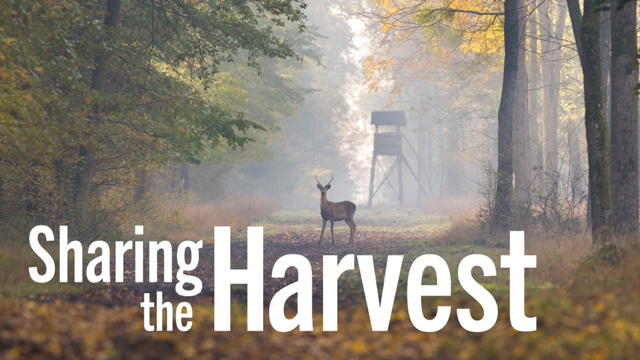 As families across the commonwealth give thanks, Pennsylvania deer hunters have a way to brighten the holidays for those in need.
Hunters Sharing the Harvest allows hunters to donate their extra venison to food pantries and community assistance centers across Pennsylvania via a statewide network of butchers. Over the last 30 years, the program has distributed nearly 2 million pounds of donated meat.
An average-sized deer will provide enough high-protein, low-fat meat for 200 meals. Hunters Sharing the Harvest is a registered 501(c)(3) nonprofit charity funded by public and private sources. Hunters can find the nearest participating meat processor here.
Office hours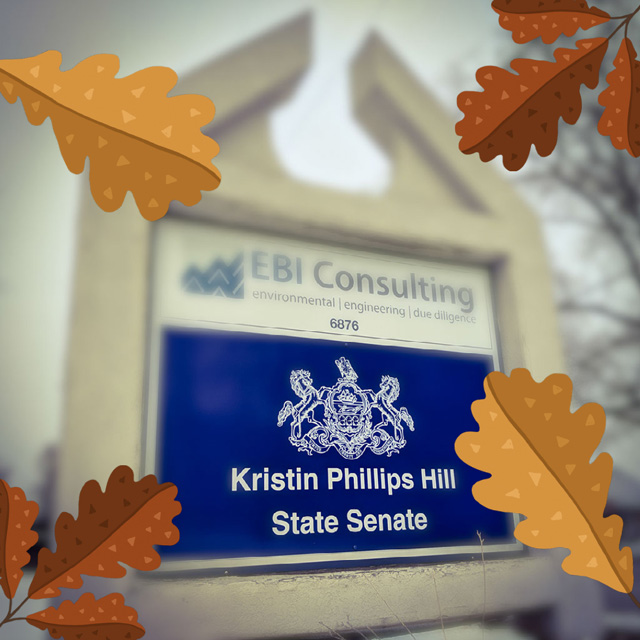 Please be advised that our offices will close today (Wednesday, November 24) at 12 p.m. We will be closed through the Thanksgiving holiday and Friday, November 26.
We will reopen on Monday, November 29 at 9 a.m. You can always access state resources on my online office.
As a reminder, please take a minute to fill out my latest survey on school curriculum transparency. You can find all information regarding the proposal and take my survey here. You can always contact me on any state-related matter to share your opinion with me here. I look forward to sharing the results of this survey with you soon! Have a Happy Thanksgiving!
Remember to drive sober!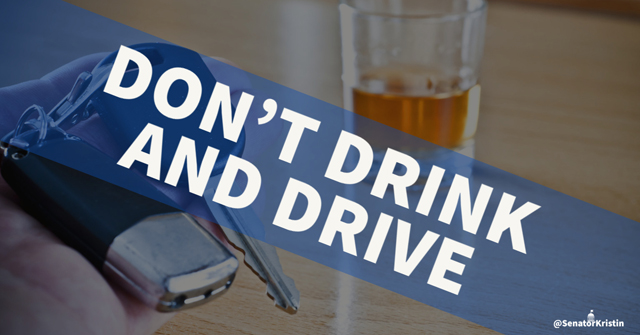 Please remember to celebrate the holidays safely and responsibly this holiday season. Local law enforcement will have sobriety checkpoints throughout York County to keep motorists and passengers safe. With added motorists on the road this holiday season, we can all do our part to ensure that our neighbors are safe by celebrating Thanksgiving with family and friends in a responsible manner.