In this update:
New Survey: Should school curricula be posted online?
Our elections process should not be funded by third-party entities
Treasurer Garrity pumps the brakes on paying for Gov. Wolf's state employee vaccine incentive
Reuniting veterans with military decorations
Ensuring Pennsylvania homes, employers have access to diverse energy options
Approving tax reform measure for small business employers
Boating this fall? Wear a life jacket
Progress of York College of Pennsylvania's Knowledge Park expansion
"Fall back" this weekend
On deck
Honoring those who served
---
New Survey: Should school curriculum be posted online?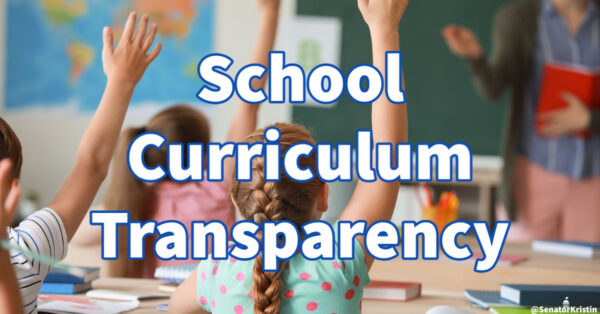 My latest survey seeks feedback on a measure that is currently pending in the Senate. House Bill 1332 would require school districts to post their curriculum to a publicly accessible website.
In the last several months, we have seen local and national storylines about transparency in our public education system. As a former school director, I took this responsibility very seriously.
If you have an opinion on the matter, please take a moment to let me know your thoughts on this issue by taking my survey here.
Our elections process should not be funded by third-party entities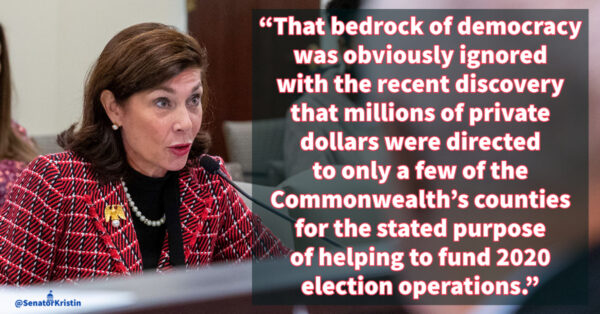 Senator Lisa Baker and I are working together to keep third-party entities from funding our elections process here in the Commonwealth. We co-authored an op-ed outlining the issue, which you can read here.
You may recall that earlier this year, I conducted a survey on the issue of whether or not you believe that third-party entities should be able to fund election operations in Pennsylvania.
Nearly 86% of our neighbors who took the survey believe that counties should NOT be allowed to receive funding from third-party entities to carry out free and fair elections.
Here is an excerpt of our op-ed explaining some of the many concerns we have with the current ability for counties to receive this outside funding:
"It's also clear, based on emails sent from the Office of Governor Tom Wolf and from the Pennsylvania Department of State, several of the recipient counties – those more politically aligned with Democratic Governor Wolf's administration, and where there are high concentrations of Democratic voters – were selectively alerted to the upcoming availability of this money and apparently aided in the process to secure the funding before the majority of county election officials knew about it."
Read the entire op-ed here.
Treasurer Garrity pumps the brakes on paying for Gov. Wolf's state employee vaccine incentive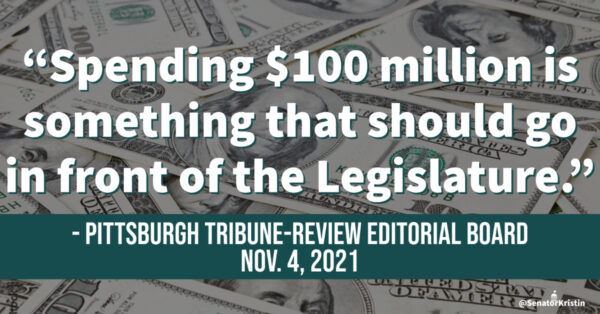 Coming a few weeks after the state hit an arbitrary benchmark set by the Wolf Administration to reach 70% vaccination status statewide, Gov. Tom Wolf is now dangling your hard-earned tax dollars in front of more than 70,000 state employees to take the COVID-19 vaccine.
The governor believes state employees should be given five days of paid leave (in addition to their existing benefits) or receive a lump-sum for those five days if the state employee chooses not to use it by March 31, 2022.
Our independently elected state Treasurer Stacy Garrity called on the governor to drop his "fiscally irresponsible 'verification leave' scheme."
On Thursday, the Pittsburgh Tribune-Review published a scathing editorial noting that the Legislature allocates money. Treasurer Garrity noted that this plan could cost taxpayers in excess of $100 million.
The governor tried to defend the plan stating that if state employees who take the time off will not cost taxpayers anything. However, Paul Muschick of the Allentown Morning Call wrote in his column on the issue, "He's missing the point that those workers would be paid for doing nothing, which is a waste of money and a cost to taxpayers."
Treasurer Garrity said, "This is taxpayer money and it is my duty to manage it carefully and prudently. As the head of an independent agency, I'm choosing to protect taxpayers rather than join the governor's scheme."
Read her full response here.
I would also like to point out that employees of the Senate of Pennsylvania are NOT included in this "incentive" plan.
Reuniting veterans with military decorations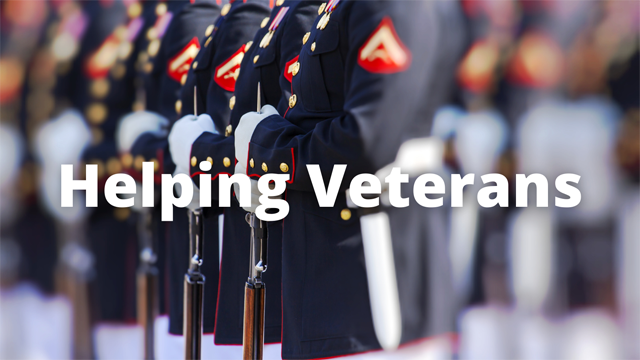 The Pennsylvania Treasury's vault holds tangible unclaimed property, including hundreds of military decorations that Treasury is working to return to each and every veteran or their family. There are military ID tags, pins, campaign ribbons and medals, Bronze Stars and Purple Hearts.
Most tangible property received by Treasury is auctioned off after about three years, but not military decorations. These symbols of sacrifice are kept in perpetuity and never sold.
Treasury has a database dedicated to military decorations so families can easily search to see if anything is waiting to be returned to them or a loved one. Click here to search the database of unclaimed military decorations.
Ensuring Pennsylvania homes, employers have access to diverse energy options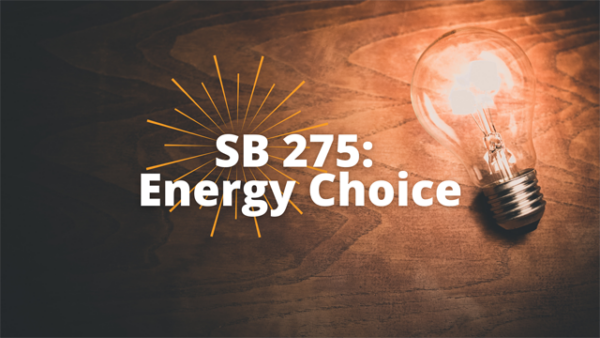 The state Senate voted to ensure Pennsylvania homes and employers have access to diverse energy options.
Senate Bill 275, known as "Energy Choice" legislation, would limit municipal entities from banning a specific type of fuel source for appliances and heating homes or businesses. The language is fuel-neutral and is not specific to one energy source.
Pennsylvania's history of energy choice has resulted in reductions in energy costs as well as emissions. While other states are seeking to ban fuel sources, such as natural gas, Pennsylvania residents have a myriad of energy options from which to choose, helping to keep energy bills lower. By allowing businesses to retain the option to choose energy sources, the bill helps employers stay competitive in an increasingly challenging global market.
The bill now moves to the state House of Representatives for consideration.
Approving tax reform measure for small business employers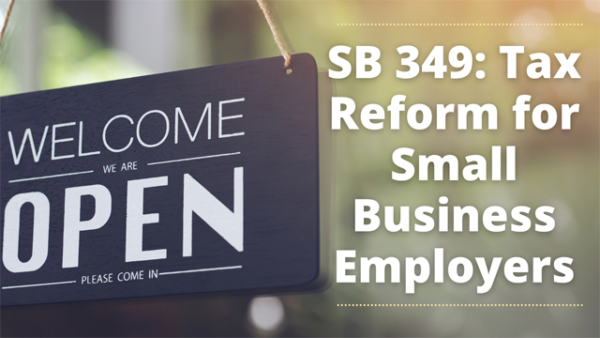 To help Pennsylvania move out of a pandemic economy and create jobs, the Senate passed a bill to bring state tax law governing expense deductions in line with federal law. It would eliminate the unequal treatment of small businesses in Pennsylvania.
Senate Bill 349 is part of a Small Business Tax Reform Package to help employers recover from the COVID-19 pandemic and mandated shutdowns.
The federal Tax Cuts and Jobs Act of 2017 raised the federal limit for IRS Section 179 expense deductions from $500,000 to $1 million annually. However, Pennsylvania law limits the deduction to $25,000 for personal income tax purposes, which covers S Corporations, partnerships and individuals.
The increase in limits makes it easier for employers to buy equipment and to invest, which promotes job growth in Pennsylvania.
Small businesses create 65% of the jobs in Pennsylvania. Passage of Senate Bill 349 is part of a broader recovery effort to rebuild Pennsylvania's economy.
The bill will be sent to the House of Representatives for consideration.
Boating this fall? Wear a life jacket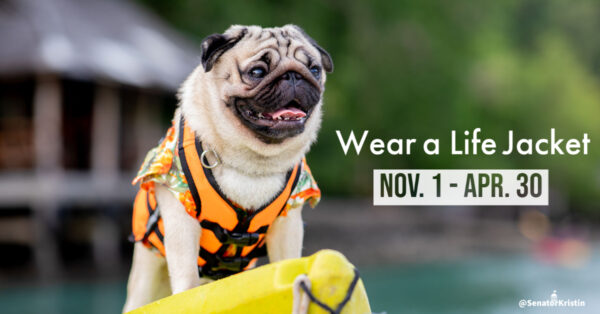 The Pennsylvania Fish and Boat Commission (PFBC) is reminding boaters that between Nov. 1 and April 30, all boaters on vessels less than 16 feet in length, including kayaks and canoes, must wear a life jacket.
You can learn more here.
Progress of York College of Pennsylvania's Knowledge Park expansion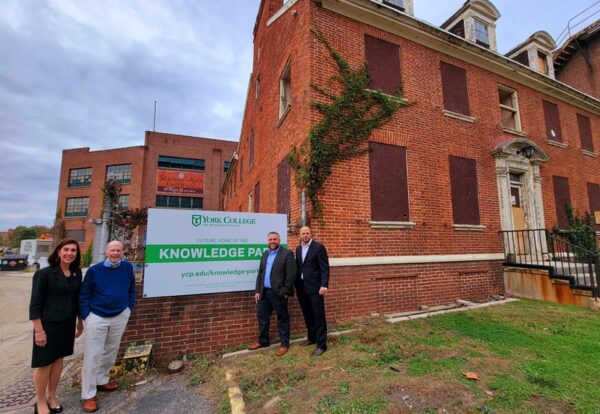 I recently attended a stakeholder meeting and received a tour of the former Schmidt & Ault Paper Mill site, which will be the new home of the college's Knowledge Park facility.
The plan is to revitalize the former papermill site. The building is alive with history and it was amazing to hear the stories from John Schmidt. John's grandfather originally purchased the mill in 1898. Knowledge Park will be a catalyst for our transition into a 21st century workforce.
"Fall back" this weekend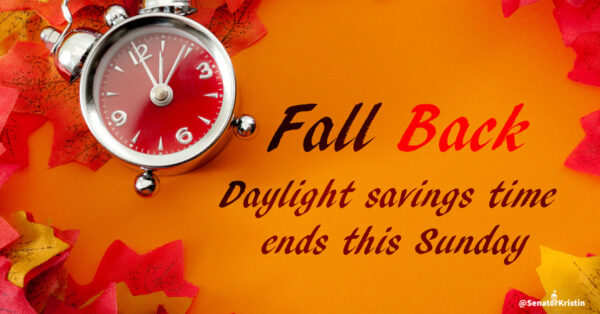 A friendly reminder that while our "smart" devices should set the clock back one hour on Saturday night, your other wall clocks, watches, appliances and other devices may not. Please remember to set your clock back one hour before you go to bed on Saturday, or when you wake up on Sunday.
More importantly, in addition to catching an extra hour of sleep, please remember to replace your batteries in your carbon monoxide alarms and smoke detectors.
On deck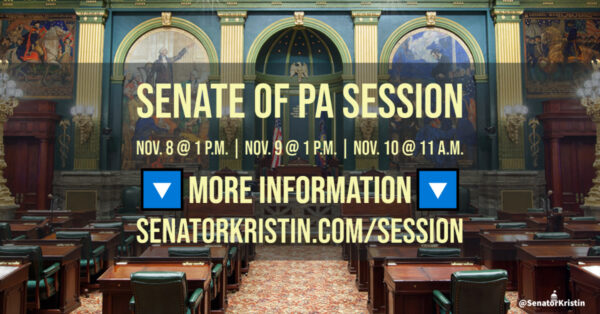 The Senate of Pennsylvania reconvenes for voting on Monday, Nov. 8, at 1 p.m. You can watch session live and review our calendar at SenatorKristin.com/session. addition to session, I will also chair a Senate Communications and Technology Committee public hearing on closing the digital divide. The hearing will be jointly with the House Consumer Affairs Committee. The hearing will take place on Nov. 10 at 9 a.m.
If you are interested in the discussion, please tune in on my website.
Honoring those who served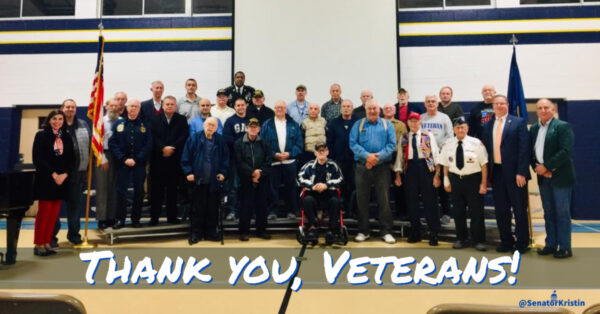 We can never say thank you enough to the brave women and men who served our country. Each year, we pause on Veterans Day to say thank you to every individual who served in our armed services. I look forward to participating in several local events to honor our local veterans and their commitment to our nation.
We are incredibly grateful for your service and your sacrifice. Our offices will be closed in observance of Veterans Day, which is on Thursday, Nov. 11. We will reopen on Friday, Nov. 12, at 9 a.m.