In this update:
Senate committee approves resolution calling on Congress to oppose IRS snooping proposal
Measure modernizing state's information technology, strengthening cybersecurity receives committee support
Notes of former State Police Col. Evanko from 9/11 on display at State Museum in Harrisburg through January
Disapproving Pennsylvania joining the Regional Greenhouse Gas Initiative
Senate Guest Chaplains from 28th District provide inspiration during session week
Senate approves bill to boost gifts to charities
Manufacturing highlights
Flagpole dedicated in Shrewsbury
Working to ban deceptive "spoofing" phone calls
Heating assistance program now open
Local job openings
Office closed Tuesday, Nov. 2 (Election Day)
---
Senate committee approves resolution calling on Congress to oppose IRS snooping proposal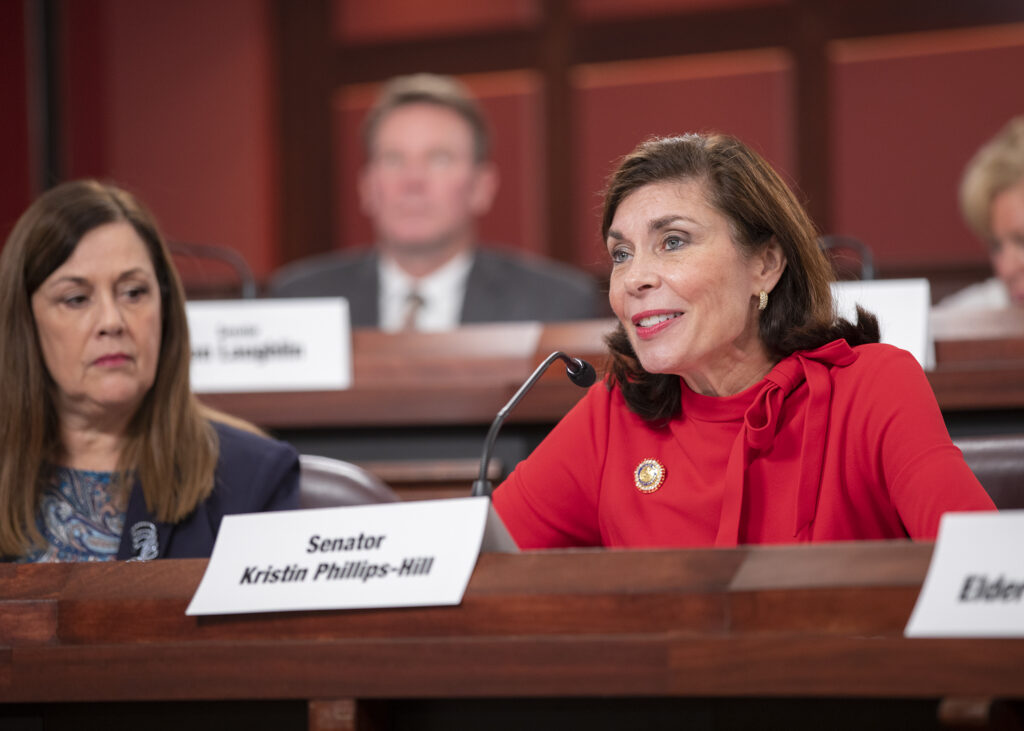 The Senate Banking and Insurance Committee approved a measure I am sponsoring alongside Senator Camera Bartolotta that would call on U.S. Congress to block any effort by the Biden Administration to look into personal financial transactions.
The initial plan proposed by the Biden Administration (on page 88) called for the creation of a "comprehensive financial account information reporting regime." The measure would flag any inflow or outflow (deposit or withdraw) from personal bank accounts that exceed $600. Since initial pushback, the threshold was raised.
I pointed out the average American has $61,000 of inflows and outflows from their bank accounts – whether it be to pay a mortgage or rent, utility bills, transfer or deposit from savings accounts, etc.
What I want to make crystal clear – regardless of the dollar amount, the IRS and the federal government has no business snooping on your banking records. And the IRS, which has a notorious track record of data breaches, should not be asking for greater access to personal banking records.
You can learn more here.
Measure modernizing state's information technology, strengthening cybersecurity receives committee support
The Senate Communications and Technology Committee, which I chair, advanced a proposal that will consolidate the state's information technology under one entity and create standards to strengthen the state's cybersecurity efforts.
The legislation that I sponsored with Senator Ryan Aument would establish a standalone Office of Information Technology (OIT) under the Office of Administration. The OIT would establish a strategic plan for future IT projects, manage and maintain all procurement of IT for state agencies, establish cybersecurity standards for all of state government and make recommendations for future consolidation, integration and investment.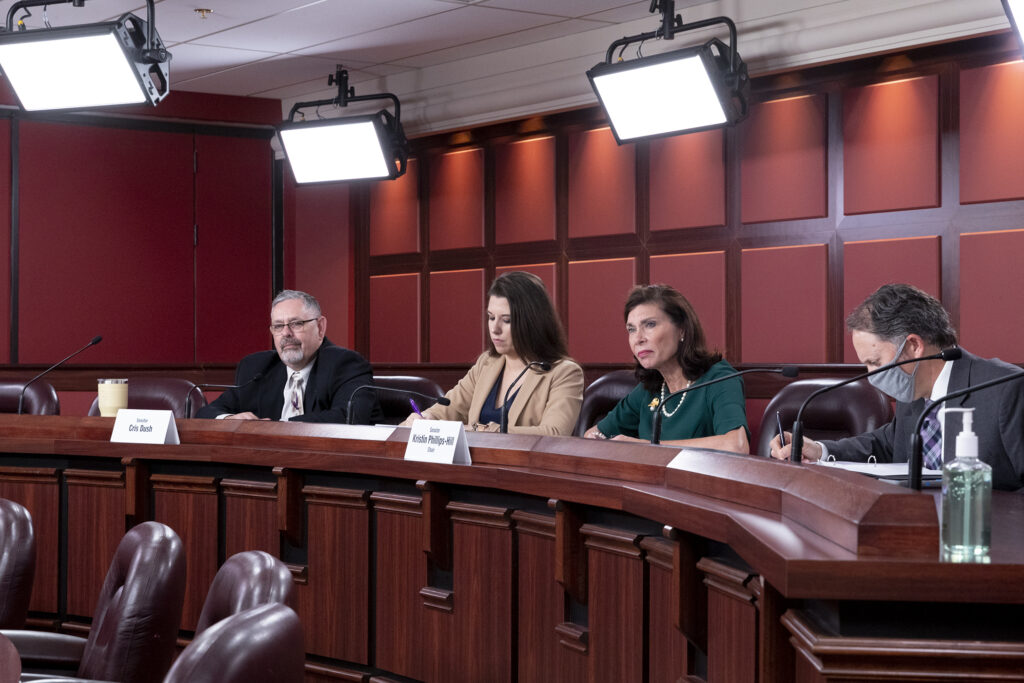 The committee held two public hearings last month to get feedback and input on this major overhaul of our state's IT functions. The Commonwealth spends more than $1 billion on IT per year.
You can learn more here.
Notes of former State Police Col. Evanko from 9/11 on display at State Museum in Harrisburg through January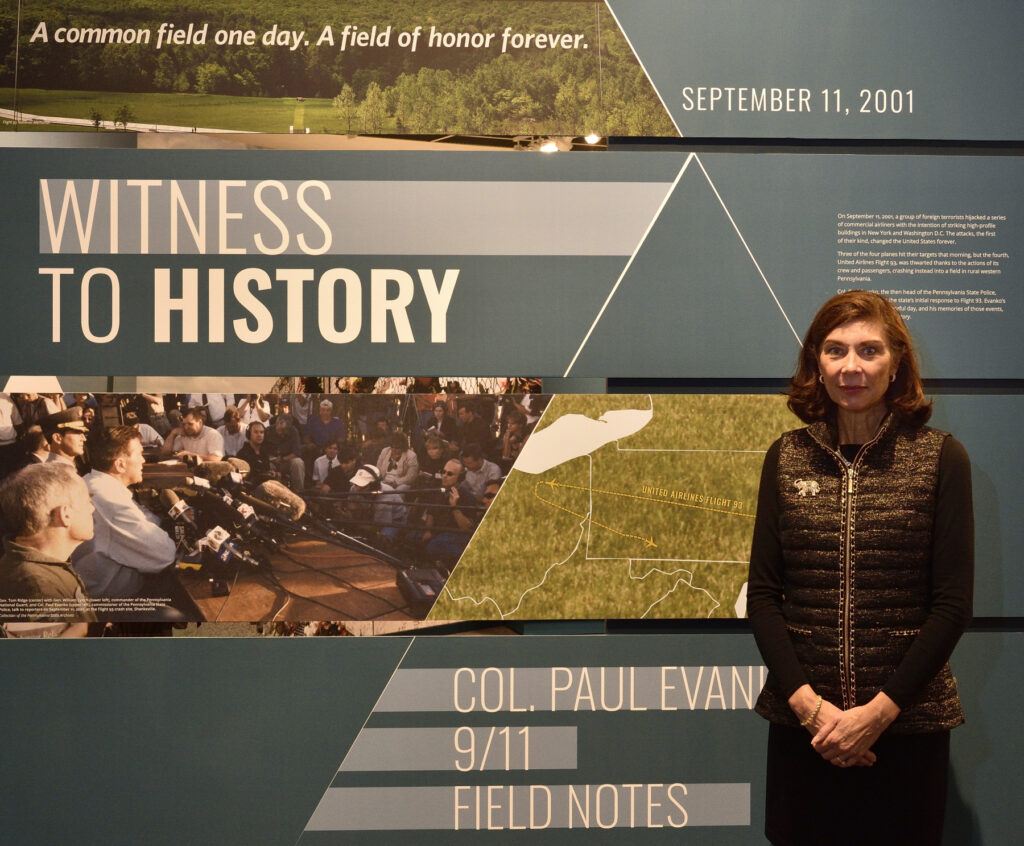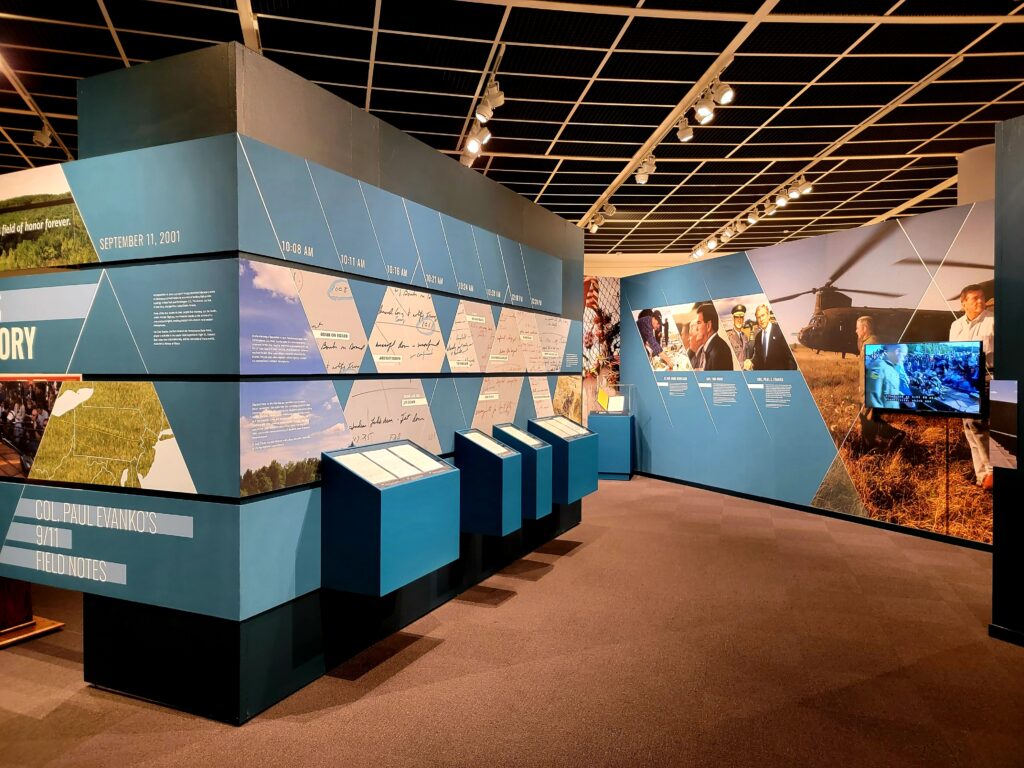 This week, I visited the State Museum, which is next to the Capitol, to view a special exhibit showcasing the notes taken by the head of the Pennsylvania State Police. As the morning of Sept. 11 unfolded, Col. Paul J. Evanko took detailed notes as information poured in from various sources. His calm and level-headedness was evident as he took swift action to protect as many Pennsylvanians as possible. I highly recommend visiting the Museum to see this exhibit.
Below is an excerpt from the Pennsylvania Historical and Museum Commission announcing the new exhibit:
"On the morning of September 11, 2001, Col. Paul J. Evanko, then head of the Pennsylvania State Police now retired, raced to a state emergency command center as soon as he heard the first plane had hit the World Trade Center in Manhattan. What he did not know is how he and his colleagues would be drawn into the attacks minutes later when the hijacked United Airlines Flight 93 crashed into a rural field in western Pennsylvania.
"Witness to History" features Evanko's actual handwritten field notes from the morning of 9/11. These unique documents, which Evanko donated to the Pennsylvania State Archives in 2016, are on public display for the very first time. They detail the rapid unfolding of events and offer a minute-by-minute accounting of decisions made to secure the crash site and protect Pennsylvanians.
"Witness to History" is co-presented by the Pennsylvania State Archives and The State Museum of Pennsylvania, both bureaus of the Pennsylvania Historical & Museum Commission (PHMC), the commonwealth's official history agency. WITF Public Media, a contributing partner in the exhibit, provided video commentary from Evanko.
"Witness to History" is on display through Sunday, Jan. 2, 2022.
Museum hours are Wednesday through Saturday, 9 a.m. to 5 p.m., and Sunday, noon to 5 p.m. Admission is $7 for adults (ages 12-64), $6 for senior citizens (ages 65 and up), and $5 for children (ages 1-11)."
If you and your family are interested in visiting the State Museum, please let me know. We would be happy to arrange a visit, as well as a tour of your state Capitol.
Disapproving Pennsylvania joining the Regional Greenhouse Gas Initiative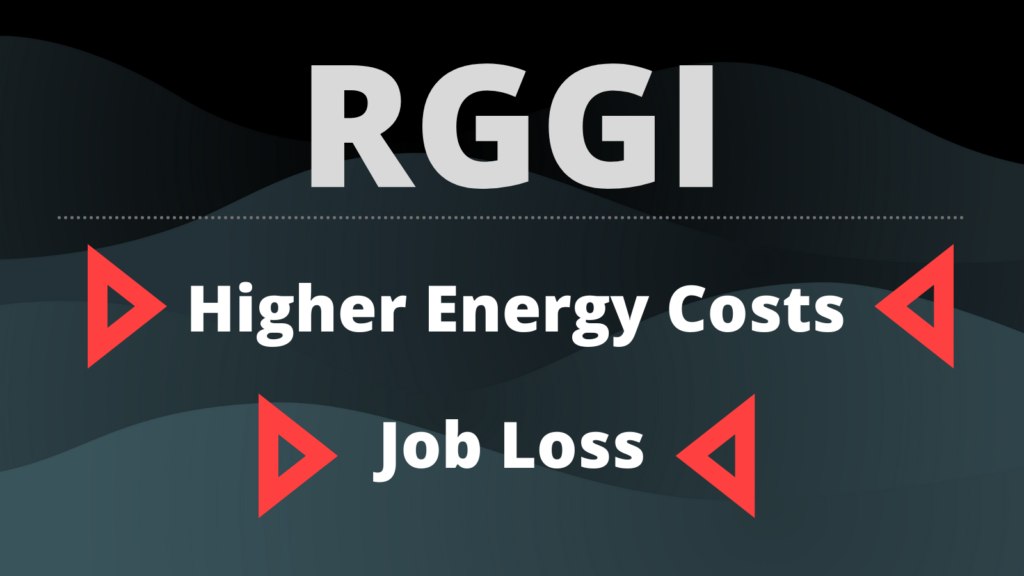 Seeking to assert the Pennsylvania General Assembly's role regarding the Commonwealth entering into multi-state compacts and levying taxes, the state Senate voted to disapprove a regulation by the state Environmental Quality Board (EQB) to have Pennsylvania join the Regional Greenhouse Gas Initiative (RGGI).
Gov. Tom Wolf three years ago said Pennsylvania was doing a great job reducing carbon dioxide (CO2) emissions, and that it wasn't necessary to sign on "to something we're already doing a better job on."
However, two years ago the governor flip-flopped and then circumvented the legislative process, unilaterally forcing Pennsylvania to join the current 11-member coalition of RGGI states. No other RGGI state has joined the coalition WITHOUT the approval of that state's legislature, and none of the other states comes close to having Pennsylvania's number of electricity production facilities. If Pennsylvania joins RGGI, energy prices will increase.
The RGGI coalition operates what is called a CO2 "cap-and-trade" program, though the cost of the "emission allowances" traded within the program is, effectively, a tax on CO2 emissions by electricity producers.
The concurrent resolution now goes to the state House of Representatives, which has a window of 10 legislative days or 30 calendar days to pass the resolution and present it to the governor.
If Gov. Wolf vetoes the resolution, it will return to the Senate, which may consider overriding the veto. Two-thirds of the Senate must support the resolution to override the veto. Should the Senate override the veto, the measure would then go to the House where the same two-thirds vote is required.
Even if a veto is not overridden, the process is probably far from complete, with an expectation this will end up in the courts, which will likely be asked to determine if imposing a CO2 tax is beyond the scope of the executive branch's unilateral authority. Additionally, as this was initiated by executive order and not by state law approved by the General Assembly, Pennsylvania could very well be withdrawn from the RGGI by a future governor.
Senate Guest Chaplains from 28th District provide inspiration during session week
Each day the Senate of Pennsylvania was in session this week, we were blessed to have a religious leader from the 28th Senatorial District open up official business in prayer.
Rev. Daniel Moore of Guinston Presbyterian Church located in Airville served as the Guest Chaplain on Monday. You can watch his prayer below.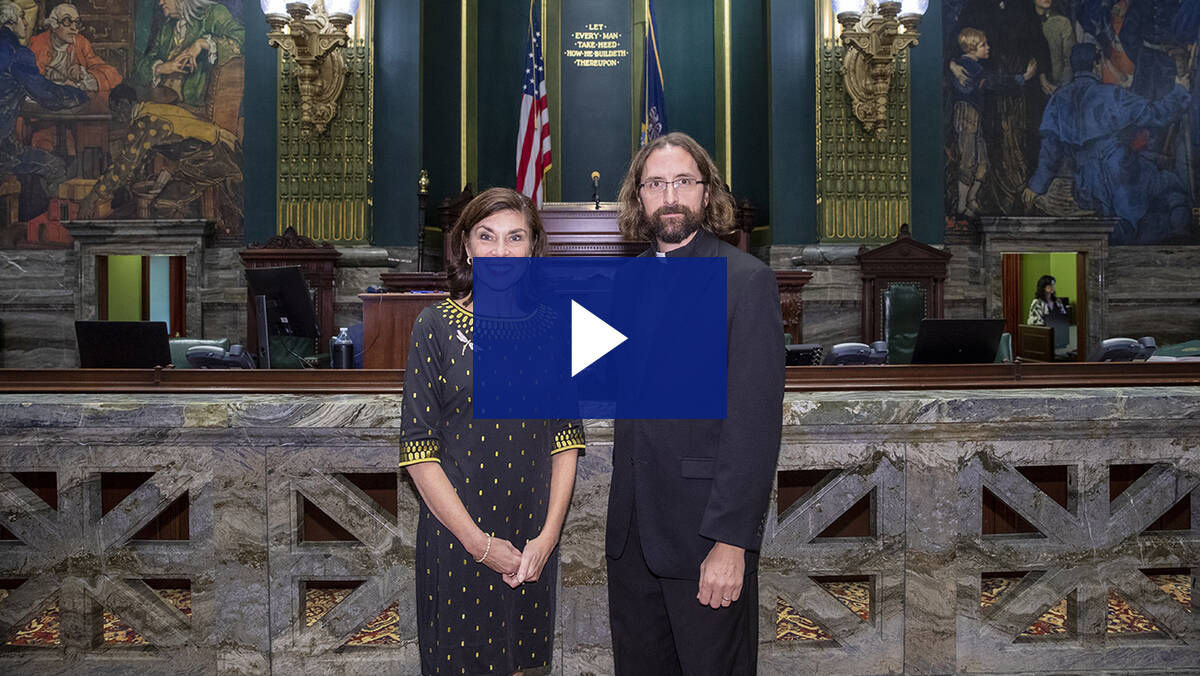 Rev. Marlon Carter of Small Memorial AME Zion Church served as the Guest Chaplain on Tuesday. You can watch his prayer below.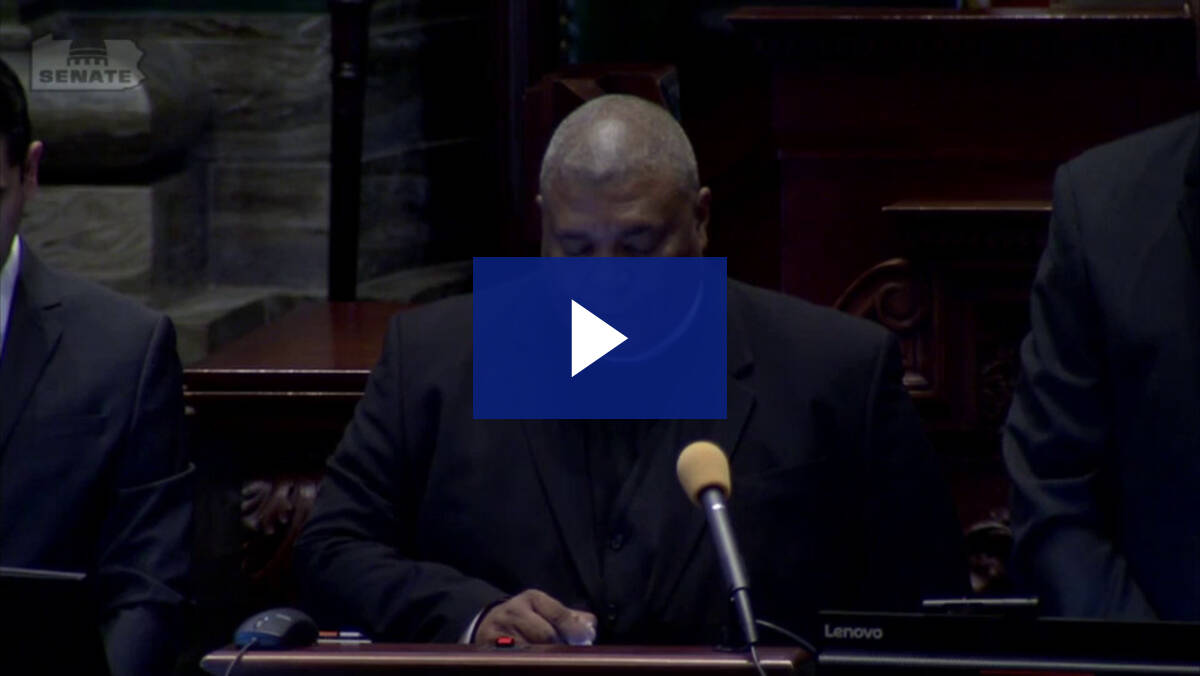 Pastor Reuben Hilliard of Gateway Church International served as the Guest Chaplain on Wednesday. You can watch his opening prayer below.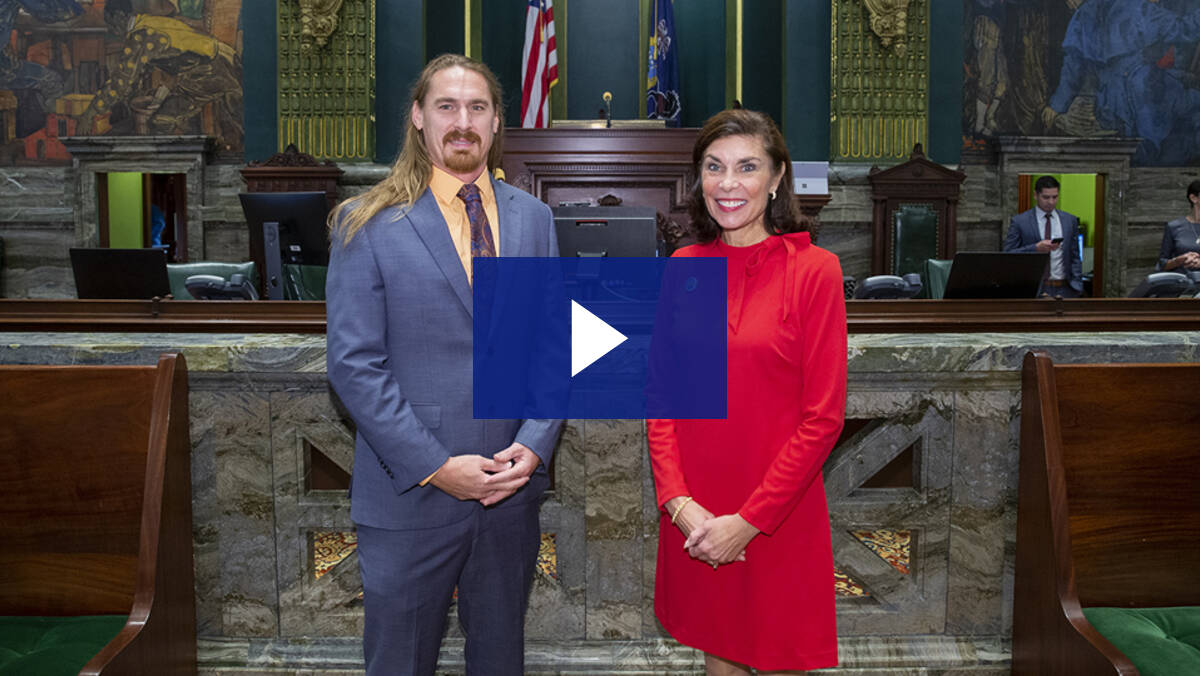 Senate approves bill to boost gifts to charities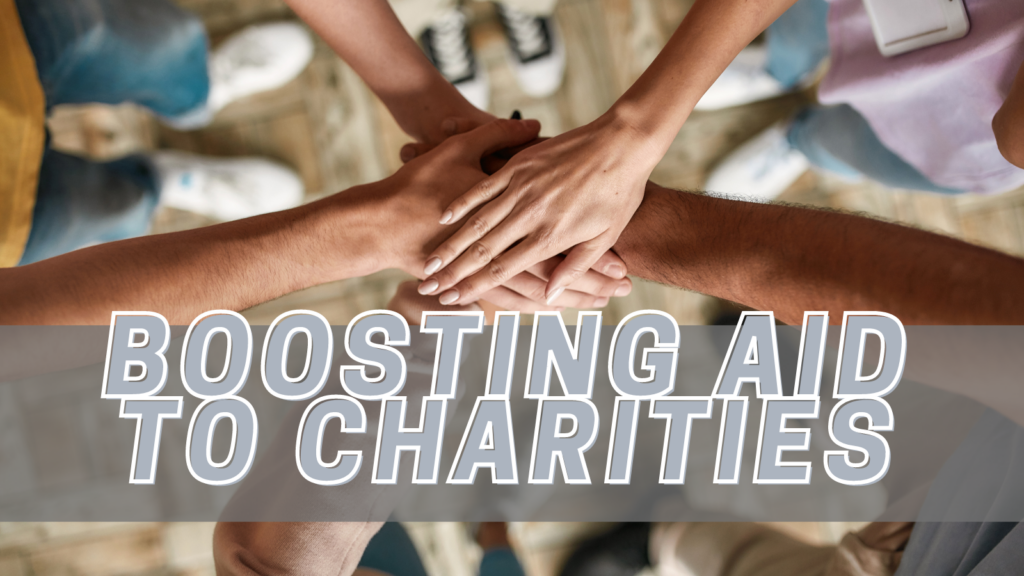 The Senate approved legislation that will make it easier for charities and nonprofit organizations to receive large financial gifts via Charitable Gift Annuities to fulfill their missions. The bill will be sent to the state House of Representatives for consideration.
Charitable Gift Annuities provide donors the opportunity to support a charitable organization, while receiving fixed annuity payments. The payments can begin immediately, or the donor can choose to defer the payments to a future date. The terms of the arrangement are set forth in a contract signed by the nonprofit and the donor. The arrangement terminates on the death of the annuitant, at which point the nonprofit uses the remaining funds on its mission.
Under current law, it is very difficult for smaller charitable organizations to utilize Charitable Gift Annuities, because the amount of unrestricted cash or publicly traded securities needed to cover the minimum is impractical and unworkable. A smaller foundation or charity must commit a significant amount of foundation resources to the annuity and not to its mission.
Senate Bill 731 would allow charities to transfer their risk to a commercial insurance company, which will match substantially all future payments of the charity arising from a charitable gift annuity contract obligation. The change will allow a small nonprofit organization to receive a large charitable gift annuity that it previously may have been prevented from receiving.
Manufacturing highlights
As chair of the bicameral and bipartisan Legislative Manufacturing Caucus, I have had the opportunity to work with leaders across York County and across the Commonwealth to advance our state's efforts when it comes to one of our leading industries.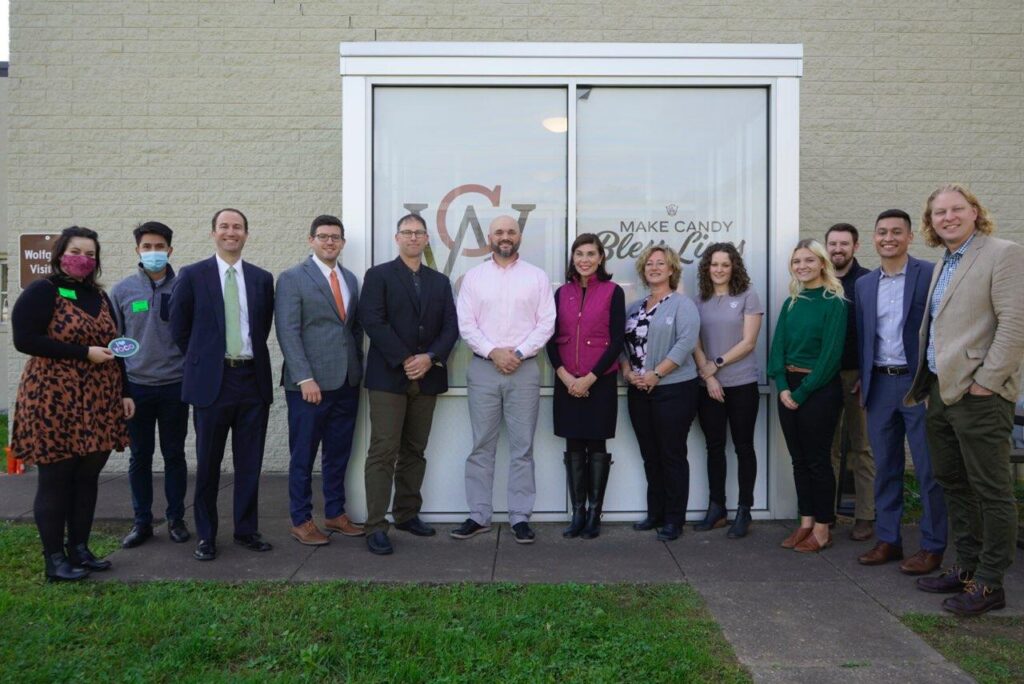 This past week, I joined the York County Economic Alliance to tour Wolfgang Confectioners in Loganville.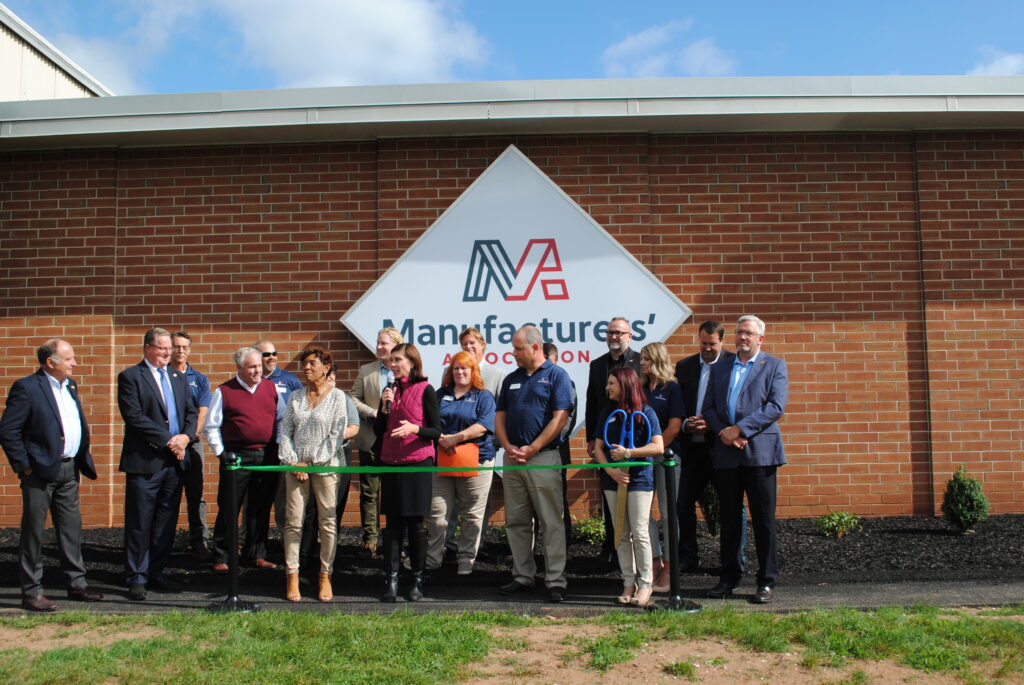 To advance manufacturing in York County, we also celebrated the ribbon cutting of the Manufacturers' Association new facility at 3405 Board Road, Suite 100, York, PA 17406.
Earlier this month, we celebrated Manufacturing Day in Pennsylvania, noting that the industry, on average, provides wages in excess of $70,000 a year, which is more than 8% higher than the average wage in the state. Members of the Industrial Resource Centers were in the Capitol to advance measures to help our manufacturers, like regulatory relief and commonsense tax reforms.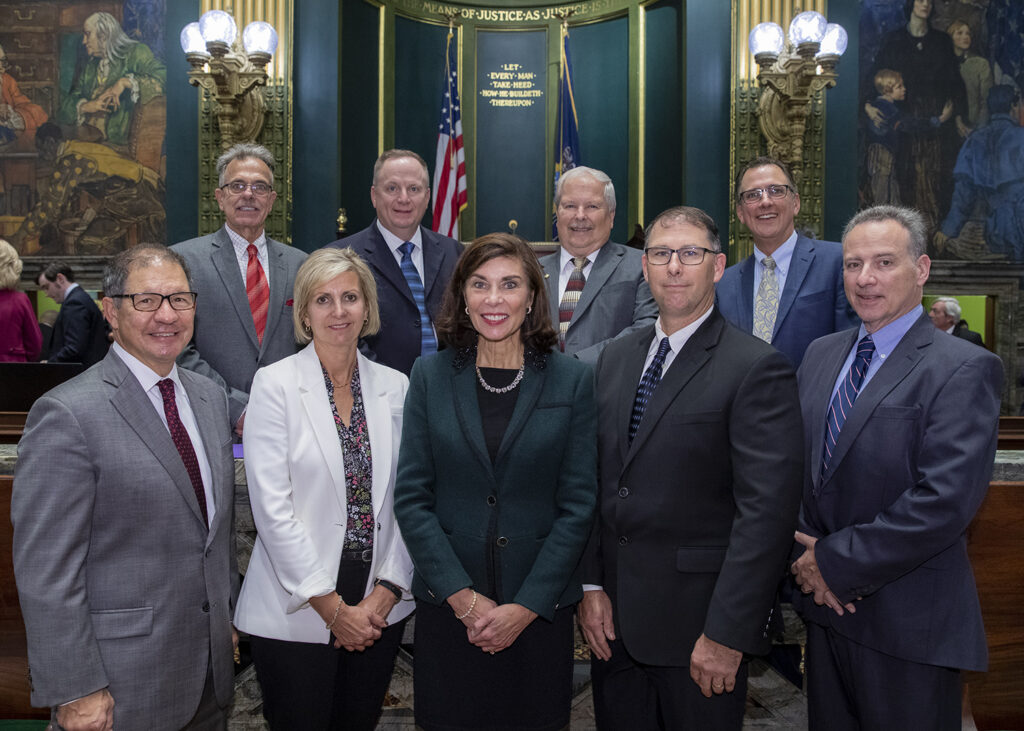 Flagpole dedicated in Shrewsbury
Congratulations to Shrewsbury on the dedication of your new flagpole at the Exit 4/Route 851 Interchange and thank you to Judge Lindy Sweeney, our local veterans, members of VFW Post 7012 and community leaders for a great event this past Saturday.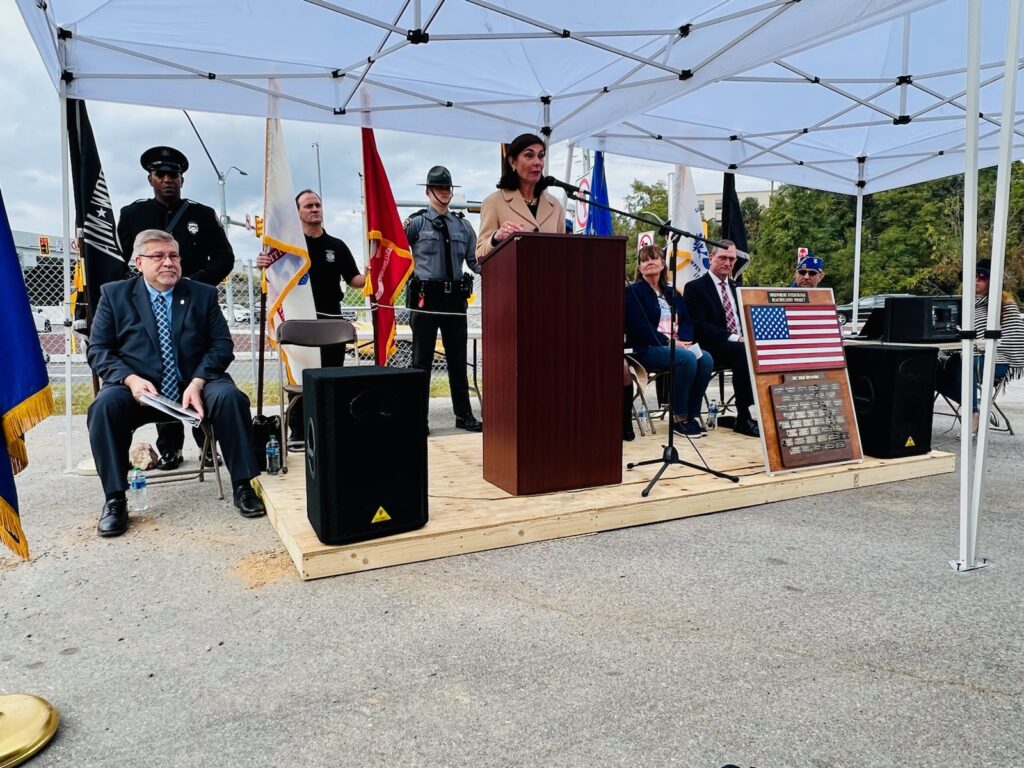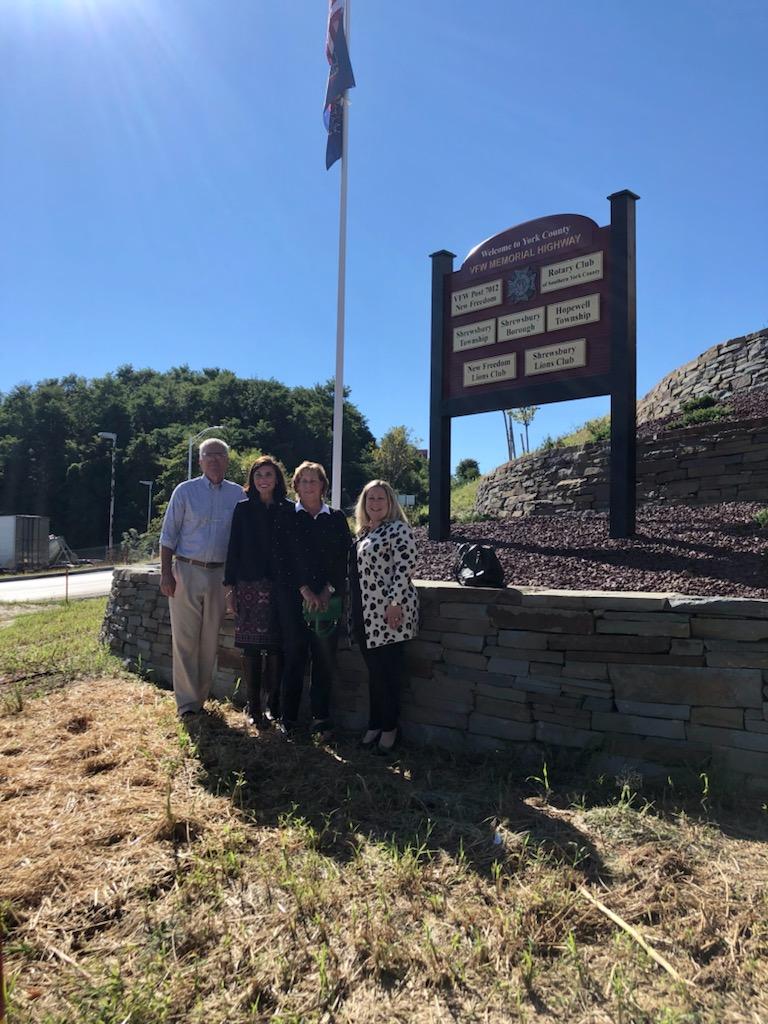 I told the story of a brave widow who was struggling to run her upholstery business in Philadelphia when she was approached by a secret committee of the Continental Congress. Betsy Ross's original design has undergone some changes, but the message of our Stars and Stripes remains the same. We are grateful to see such a fitting location for Old Glory at the newly redesigned Exit 4 Interchange.
Working to ban deceptive "spoofing" phone calls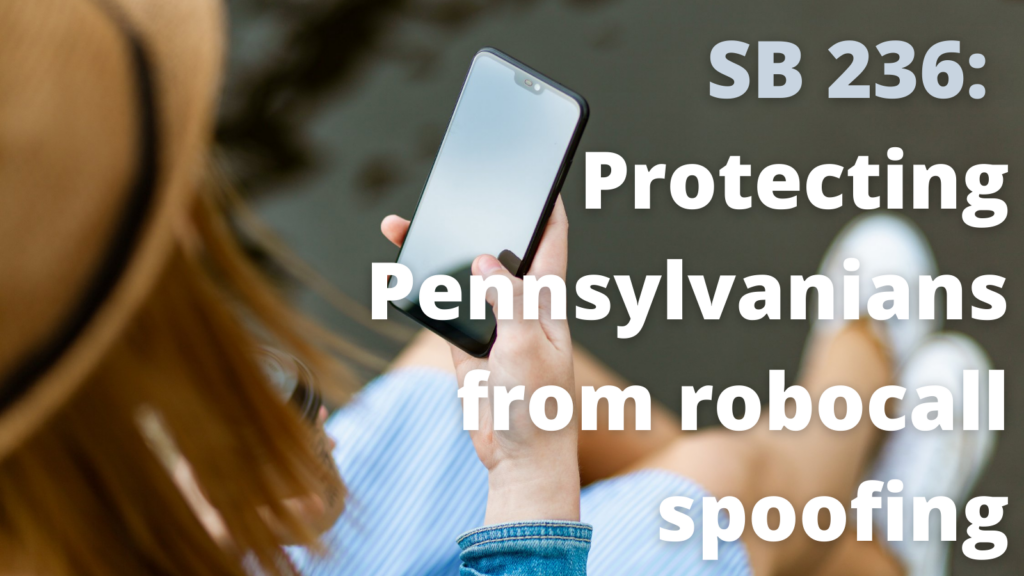 In an effort to crack down on deceptive and nuisance telephone calls, the Senate approved a bill banning the practice of caller ID "spoofing." Senate Bill 236 now heads to the state House of Representatives for its consideration.
Senate Bill 236 is designed to protect citizens from misleading telemarketing "robocalls," particularly those that disguise their real phone number by making it look like a local number, increasing the likelihood that the call will be answered.
The computerized telemarketing messages can be intrusive and can also prey on trusting Pennsylvanians, including vulnerable senior citizens because the calls come across the caller ID as being a local number and are intended to confuse and defraud the recipients. The legislation also prevents telemarketing calls before 8 a.m. and after 8 p.m.
Heating assistance program now open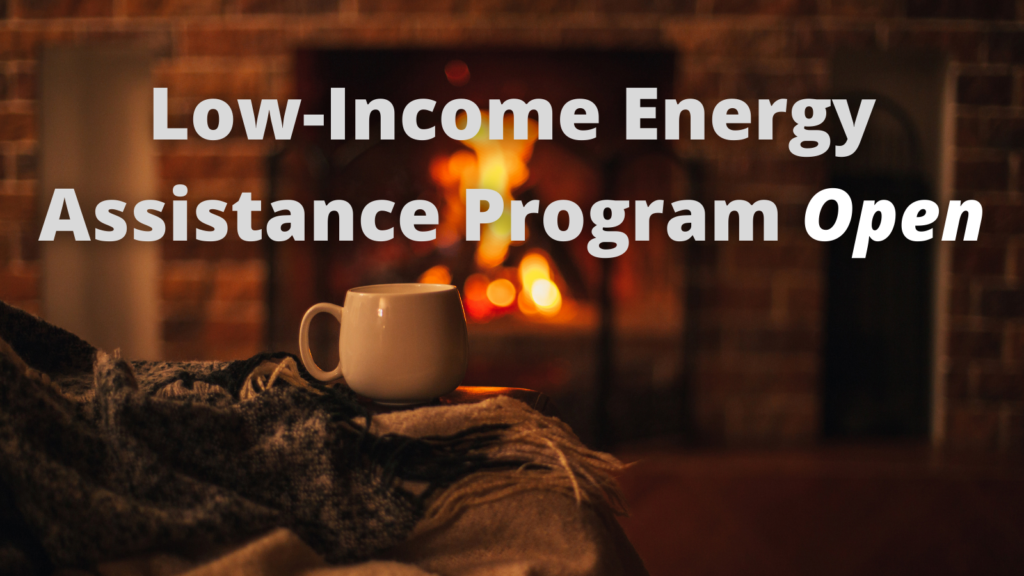 Residents who struggle with their home heating bills can now apply for assistance from the Low-Income Home Energy Assistance Program (LIHEAP).
LIHEAP is a federally-funded program that helps individuals and families pay their heating bills through home heating energy assistance grants. It also provides crisis grants to help in the event of an emergency or if a resident is in danger of losing his or her heat due to broken equipment, lack of fuel or termination of utility service.
The income limit for LIHEAP for an individual is $19,320; for a couple, the limit is $26,130; and for a family of four, it is $39,750.
Residents may apply for LIHEAP online or by contacting the county assistance office in their county of residence. Click here for additional information. Our office is also able to assist with applications.
Local job openings
PA CareerLink shared with me its latest list of local job openings, which you can view below. You can also find job postings shared with the York County Economic Alliance here.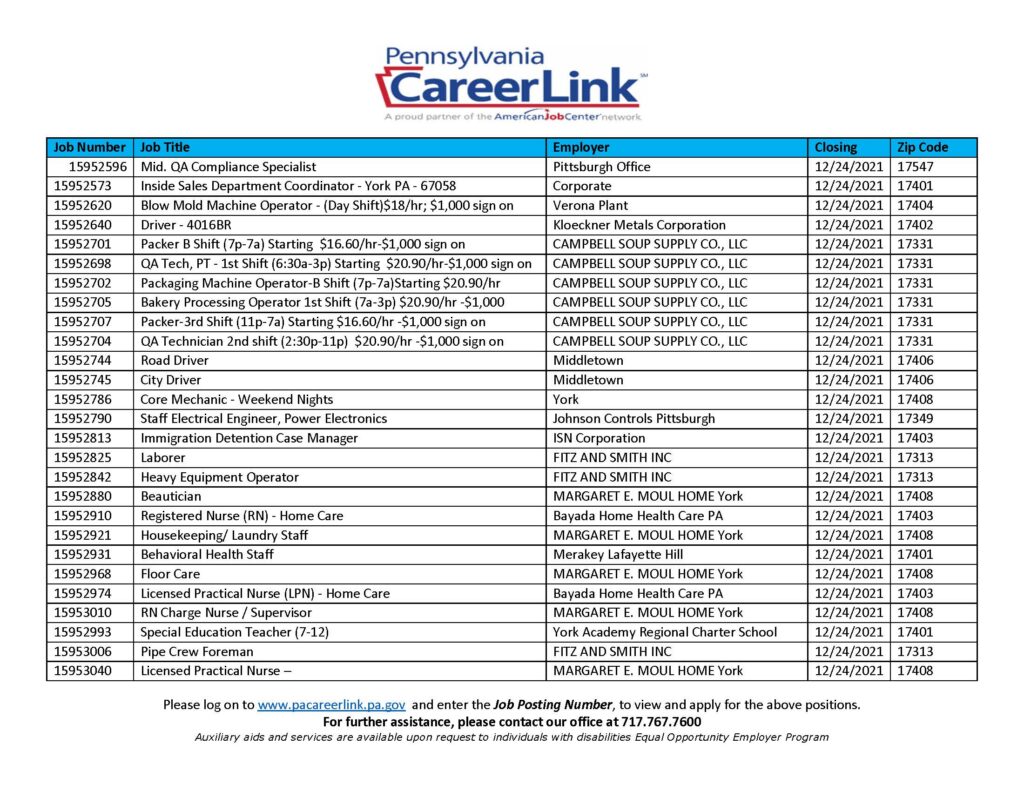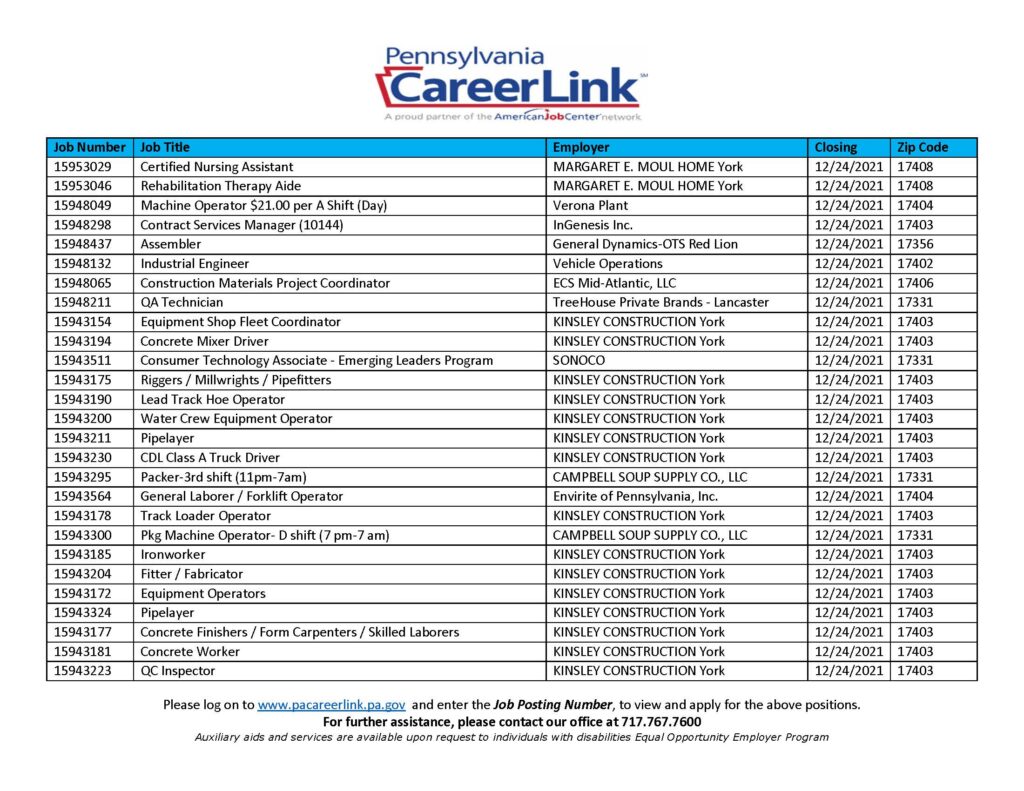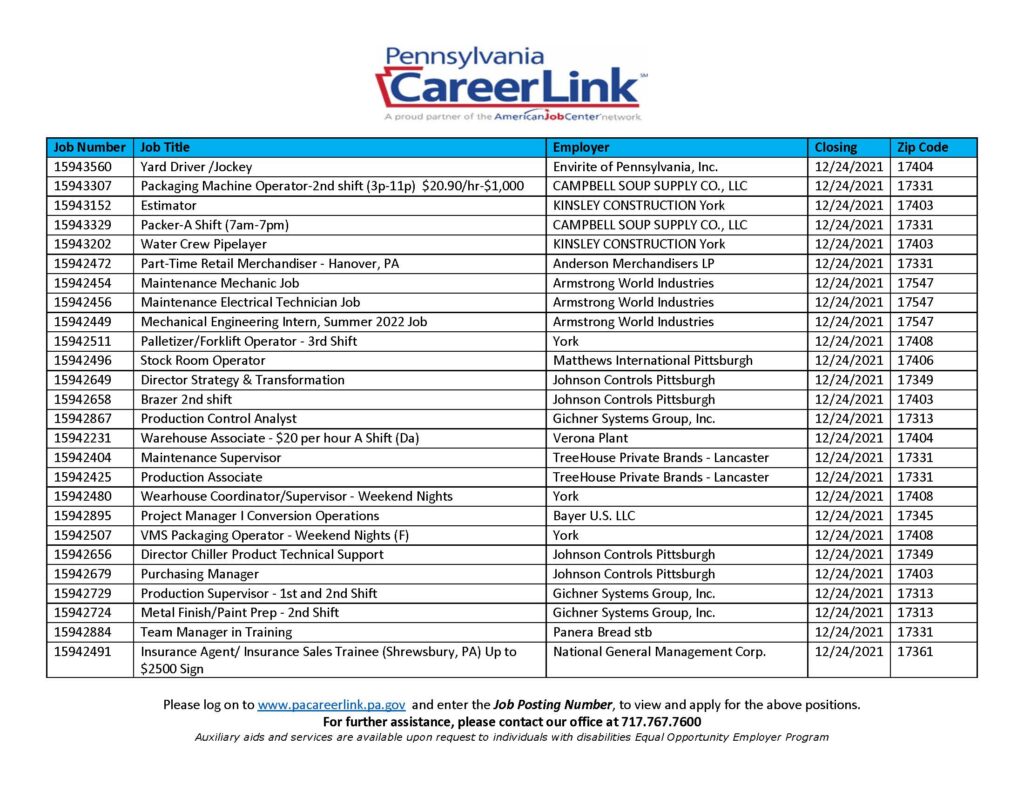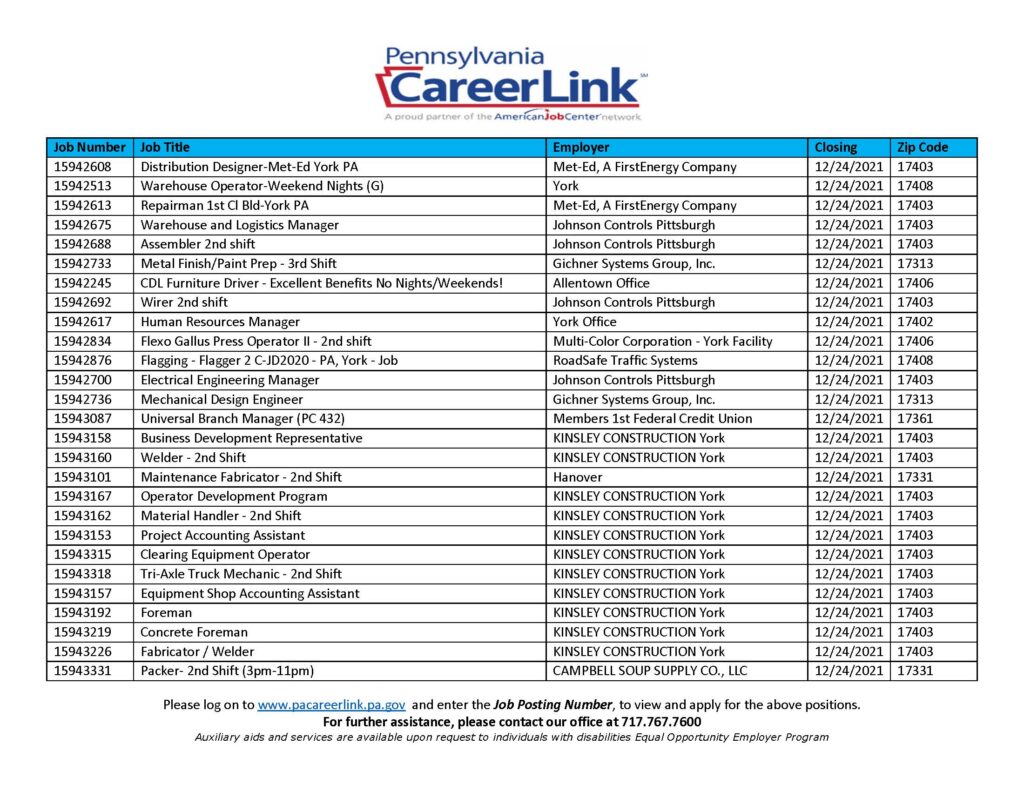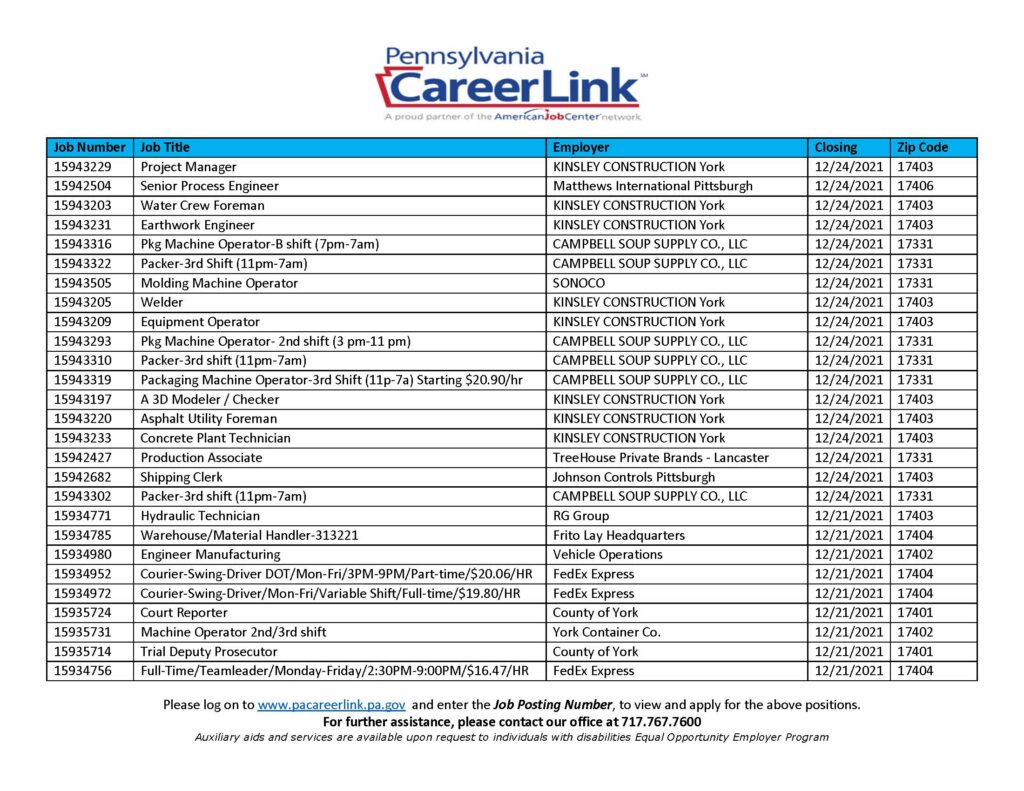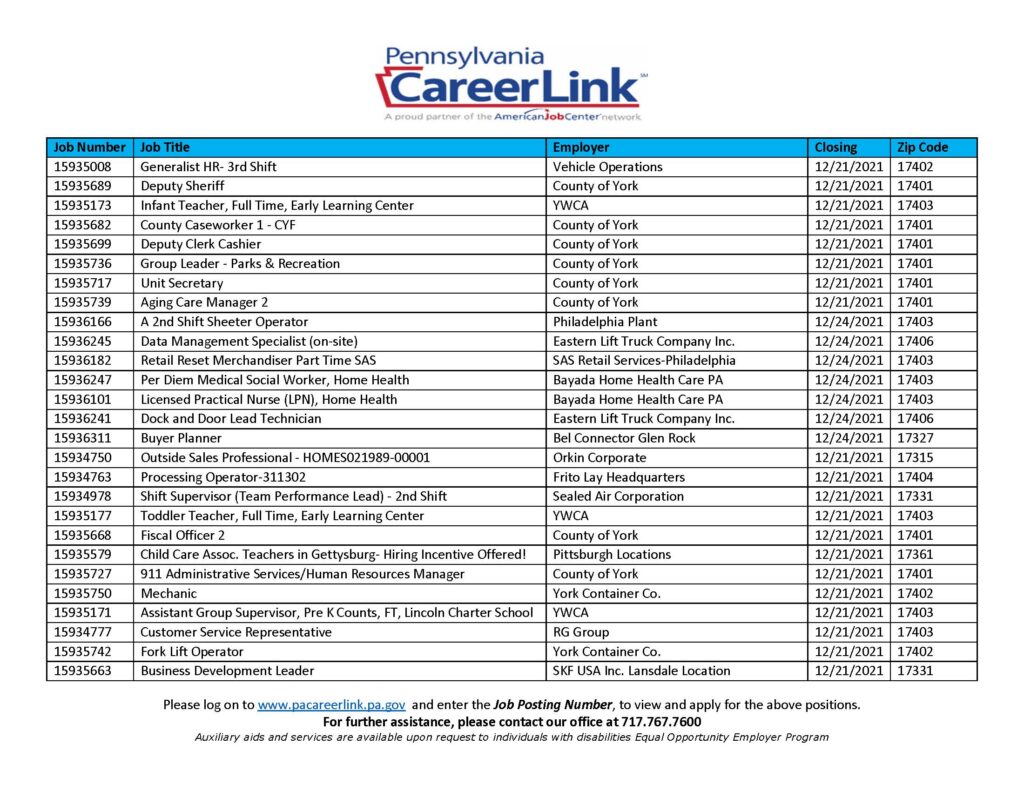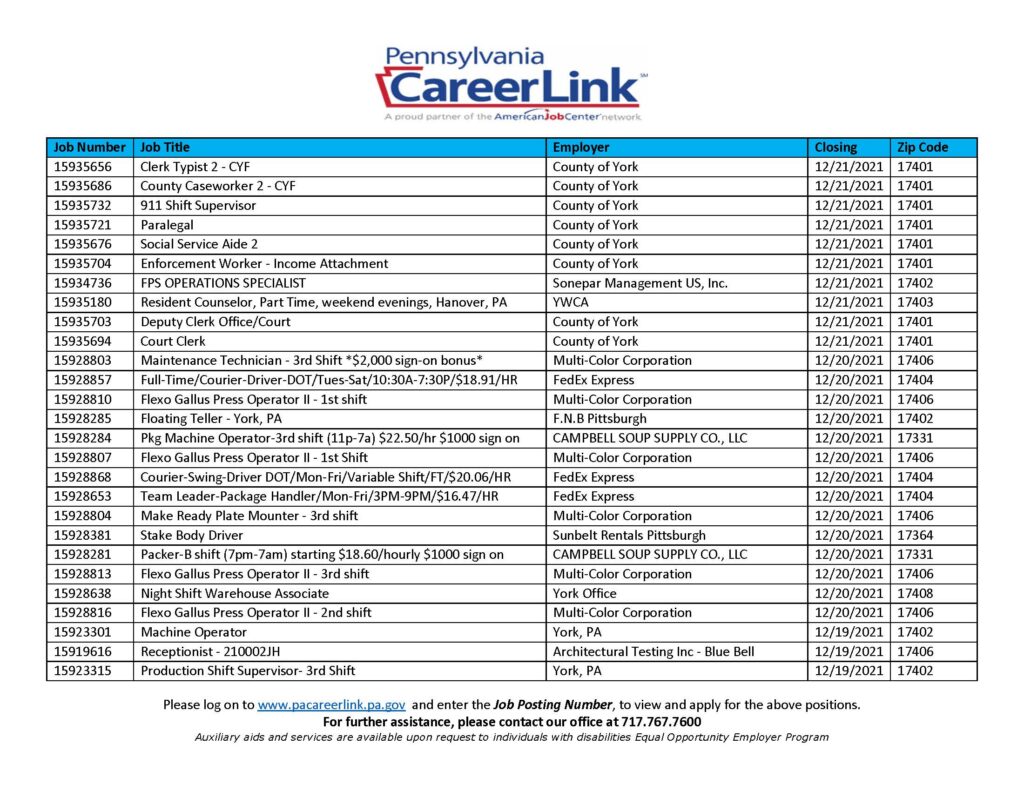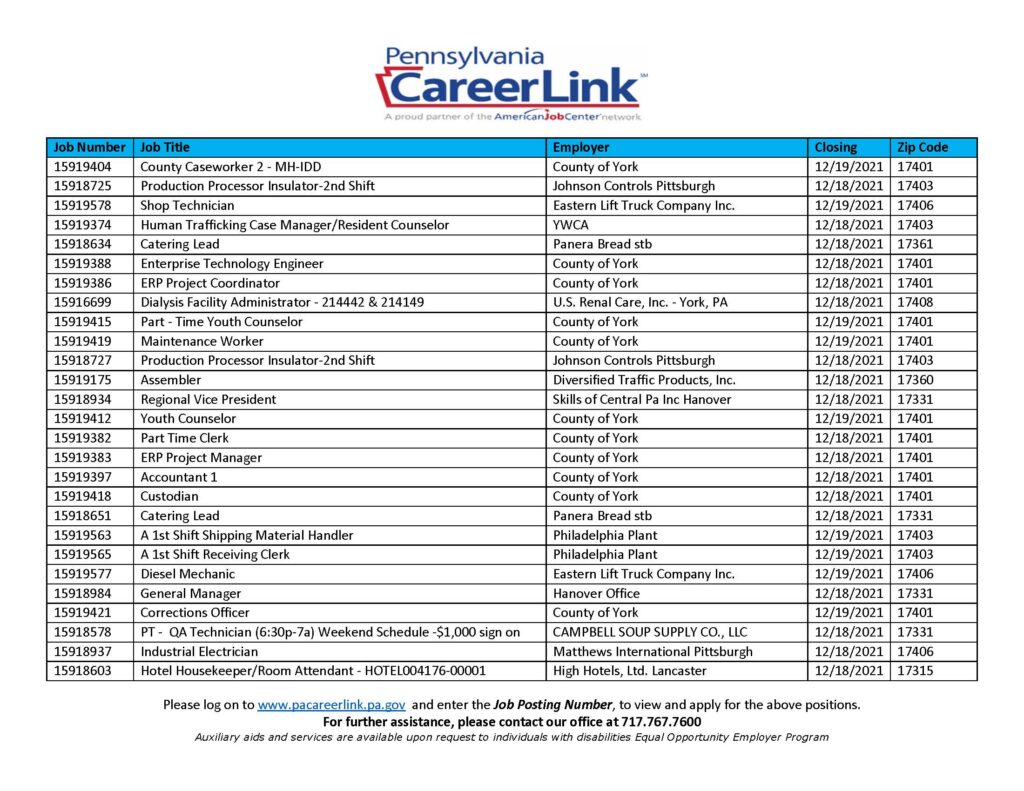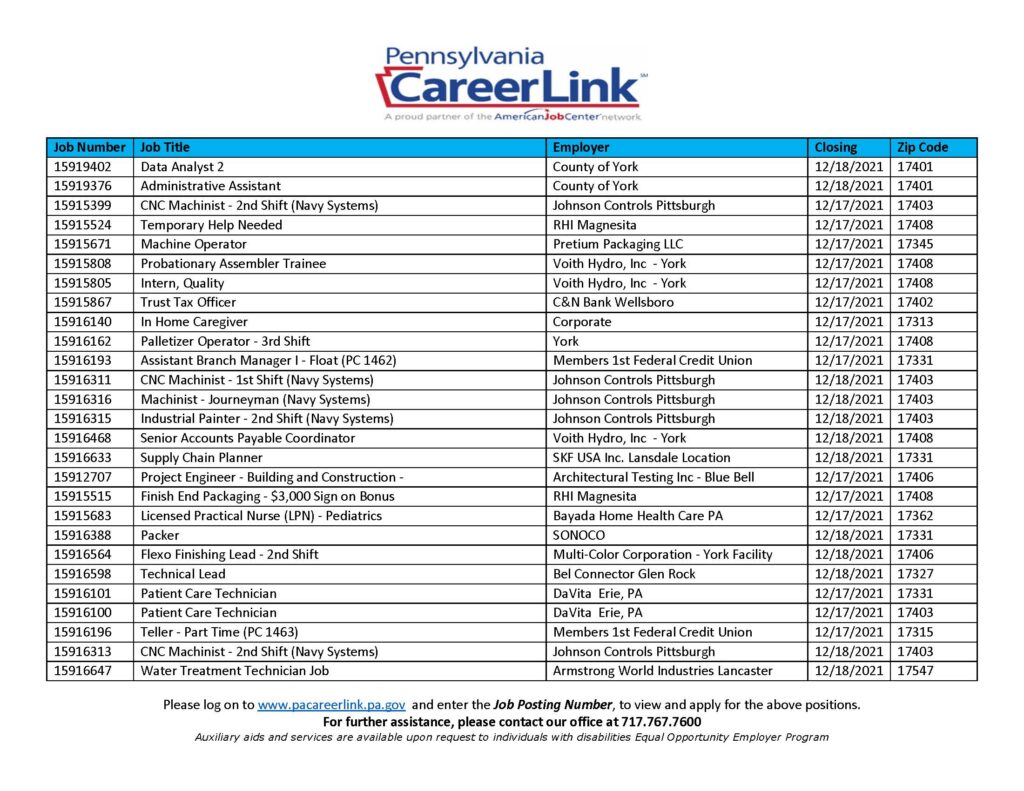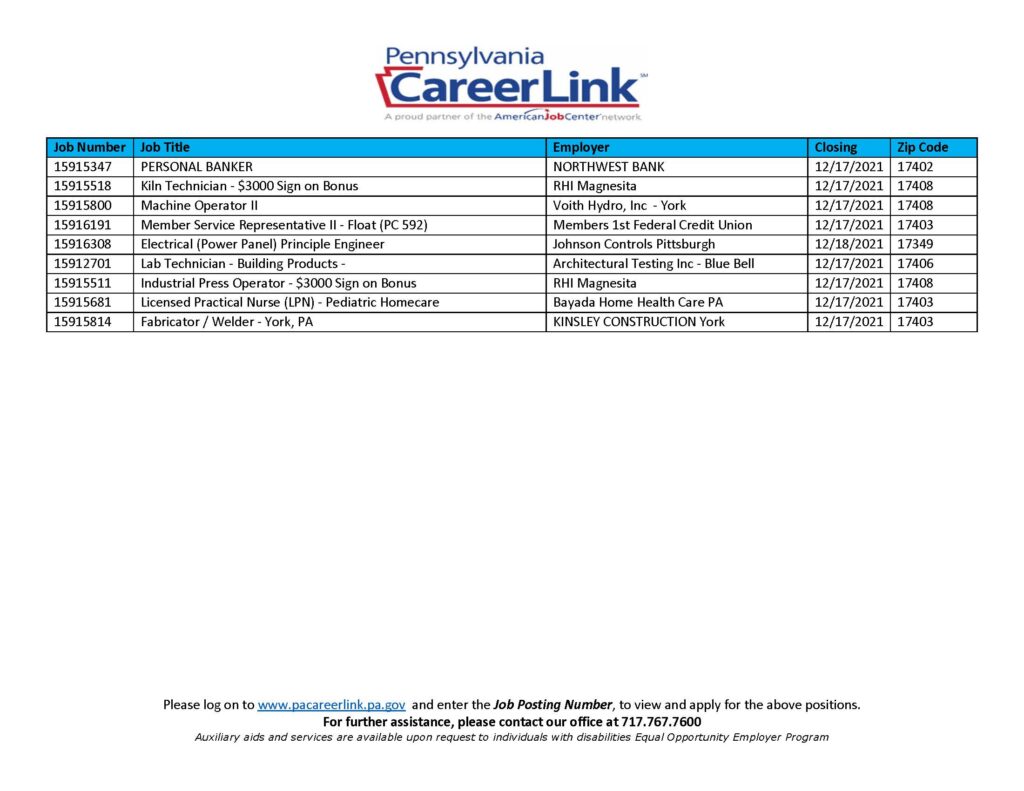 Office closed Tuesday, November 2 (Election Day)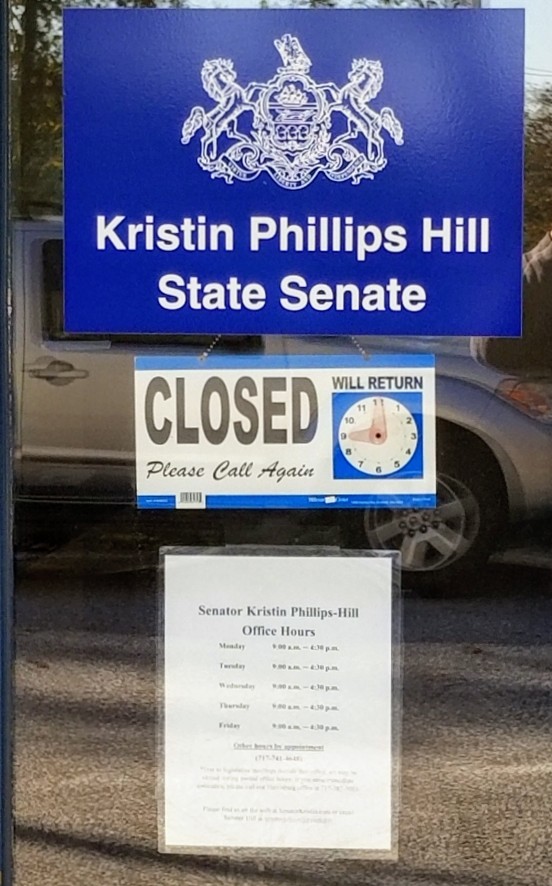 Please be advised that our offices will be closed on Tuesday, Nov. 2, and we will reopen on Wednesday, Nov. 3 at 9 a.m.
You can always access YOUR state government by visiting my website.