In this update:
Share your thoughts on the Governor's Commission's plan to swap the state gas tax for a per-mile-driven tax
National Night Out brings together law enforcement, first responders and our neighbors
"Communities of interest" provision in redistricting takes center stage at public hearing in Philly
Update on reapportionment at the state level
Legislative Review: Strengthening Health Care
Support your local farmers markets this weekend!
Saturday is Purple Heart Day
Local jobs from PA CareerLink
New casino looking for compliance representative – salary starts at $48K
Upcoming PennDOT projects
---
Share your thoughts on the Governor's Commission's plan to swap the state gas tax for a per-mile-driven tax
Over 200 of our neighbors have weighed in on a plan by the governor's commission to address the future of transportation funding in Pennsylvania.
The feedback to date has been very helpful – not only are local residents stating their opposition or support, they are providing solutions and ideas.
Pat from Manchester Township said, "I am in favor of a few initiatives for funding so that Pennsylvania does not solely rely on a gas tax. This is particularly important as more electric and hybrid vehicles come into use in the Commonwealth."
Ray in Heidelberg Township wrote, "I'm against any tax on miles driven. We pay enough in registration fees!! Against doubling of those fees."
David in Shrewsbury Borough stated, "We should be looking at the bidding process so as to ensure the contract does not necessary go to the lowest bidder."
These suggestions are all very helpful – I really appreciate those who took a few minutes to weigh in on the proposal.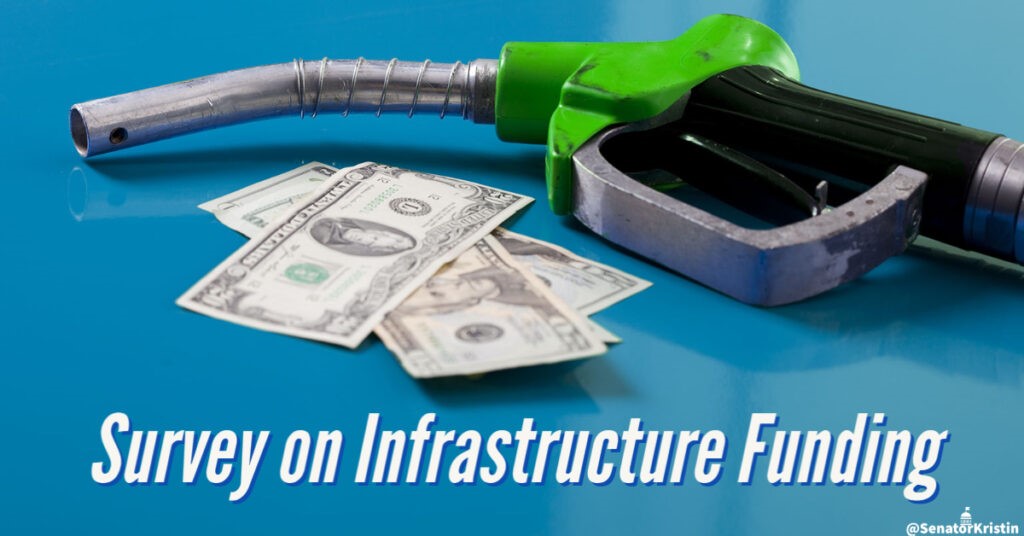 If you have not done so already and have an opinion and want to share it with me, please do so by taking my survey here.
National Night Out brings together law enforcement, first responders and our neighbors
On Tuesday, communities all across York County, our Commonwealth and nation came together to strengthen the relationship between our neighbors and the men and women in law enforcement and emergency services.
I was fortunate to attend several events in our community this week to celebrate National Night Out.
Last year, National Night Out was canceled due to COVID-19. It was great to see so many familiar faces out-and-about and showing support for our law enforcement and first responder communities.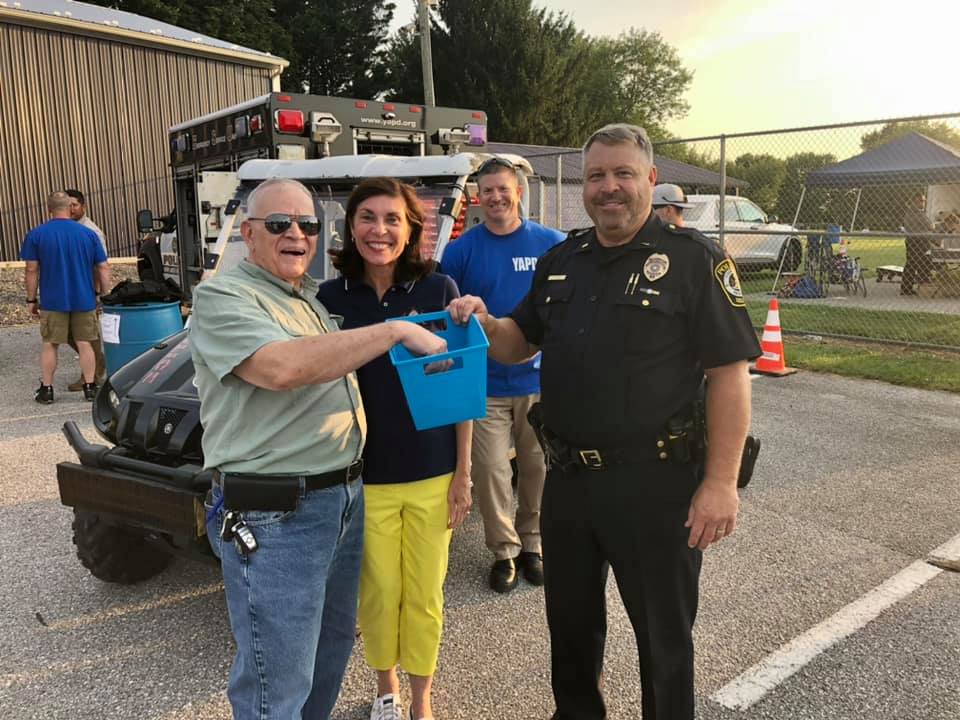 You can view more photos here and here.
"Communities of interest" provision in redistricting takes center stage at public hearing in Philly
As a member of the Senate State Government Committee, I attended the second in a series of public hearings to review the congressional reapportionment process in Pennsylvania.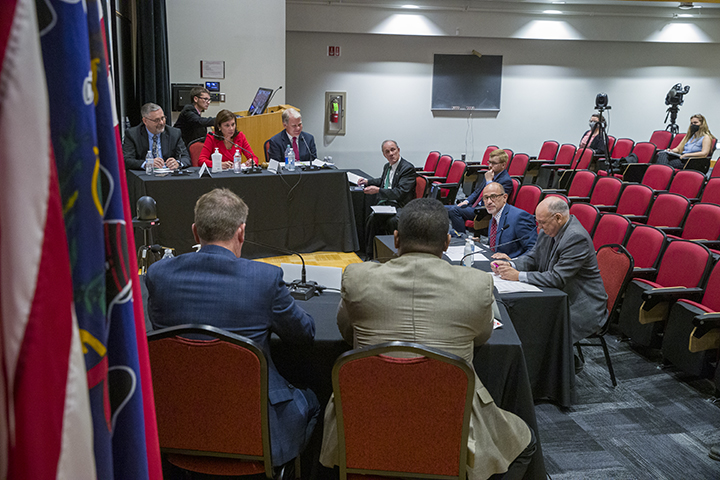 Every 10 years, following the U.S. Census, state lawmakers are tasked with redrawing the district boundaries for members of Congress. The State Government Committee is looking to review the process and seek public input on how the process could be improved. As I was sworn into office in 2015 to the state House of Representatives (and in 2019 to the Senate of Pennsylvania), this will be my first experience dealing with reapportionment.
I was pleased to attend the hearing that focused on "communities of interest." Many members attending the hearing spoke about how 'communities of interest' must be taken into consideration when redrawing congressional districts. I expressed how in 2018, after the Pennsylvania Supreme Court threw out the maps lawmakers drew in 2012 and relied on a California professor with no public comment or input, York County was split for the first time into two congressional districts. While most of the focus is how redistricting impacts suburbs in the Philadelphia and Pittsburgh region, I expressed how York County remains a "community of interest" and the redistricting by the state Supreme Court changed that dynamic. In fact, York Township, where I reside, was split into two districts.
You can watch my comments below.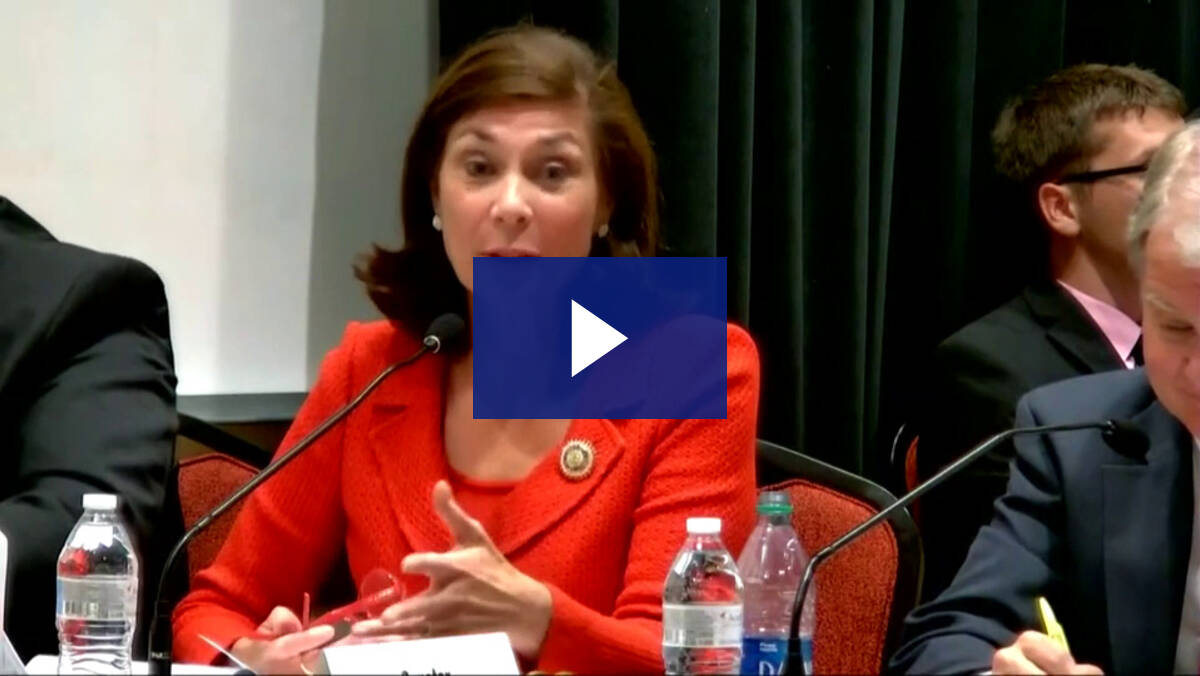 You can learn more about the hearing, including the option to view the event in its entirety, here.
Update on reapportionment at the state level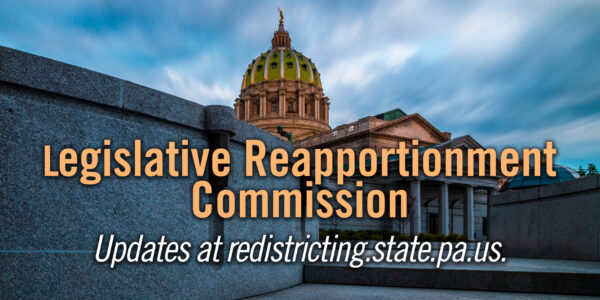 On July 29, the Legislative Reapportionment Commission held a public hearing featuring presentations from representatives of National Conference of State Legislatures, the Center for Rural Pennsylvania, and the Legislative Data Processing Center. You can view the hearing and access written testimony here.
On Tuesday and Wednesday of this week, the panel heard feedback from PA citizens regarding the reapportionment process as a whole and specific issues that may exist in their districts. You can see what citizens had to say here and here.
Legislative Review: Strengthening Health Care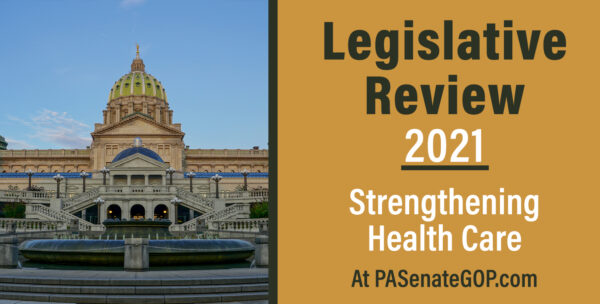 The pandemic underscored how fragile good health can be, and how important access to high-quality care is for Pennsylvania communities. The Senate passed several measures aimed at strengthening health care, including:
Act 11 of 2021 creating the Living Donor Protection Act.
Act 23 of 2021 giving individuals renewing either their vehicle registration or driver's license an option to donate to the Pennsylvania Breast Cancer Coalition.
Act 56 of 2021 dedicating additional Medicaid funding for ventilator and tracheostomy services.
Act 60 of 2021 recognizing Certified Registered Nurse Anesthetists under Pennsylvania statute to prevent them from leaving Pennsylvania because of designation issues.
Act 68 of 2021 authorizing Pennsylvania to join the Nurse Licensure Compact recognizing mutual agreement in the requirements for nurse licensing and providing easier transfer of licenses.
Senate Bill 74 allowing companies to apply for a tax credit after donating to a Pennsylvania pediatric cancer research hospital.
Senate Bill 323 extending the moratorium on increases in income due to a Social Security COLA for PACE and PACENET enrollees for two additional years until Dec. 31, 2023, benefitting 17,800 seniors.
Senate Bill 397 & Senate Bill 398 modernizing state law to encourage more physician assistants to stay and practice in the Commonwealth, resulting in a wider range of medical professionals across the healthcare delivery system.
You can find a full list of bills of note passed by the Senate in 2021 here.
Support your local farmers markets this weekend!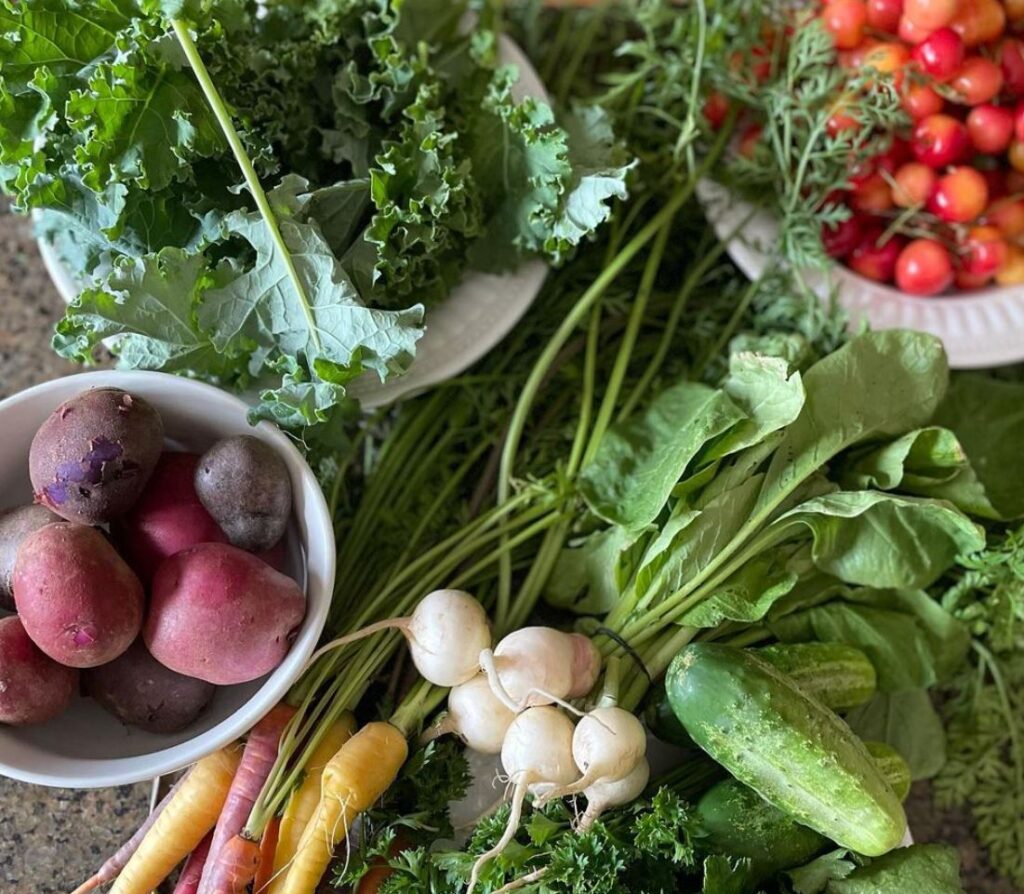 This week is National Farms Market Week. York County is home to many farmers markets who sell locally grown produce, baked goods and other unique items. Rick and I are pleased to visit so many farmers markets across York County and purchase produce grown locally.
Check out the list of farmers markets (courtesy of Explore York) in our community so you can support our local farmers and their families.
Saturday is Purple Heart Day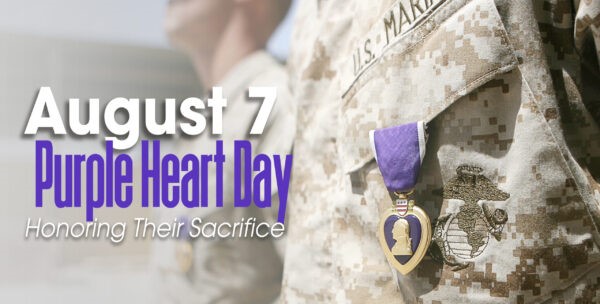 The Purple Heart, awarded to those killed or wounded while serving in the U.S. Armed Forces, is the oldest military award still given to U.S. military members.
To shed blood for one's country is a price few would pay, and to die on behalf of fellow citizens is the ultimate sacrifice. On August 7, please think of those who paid the ultimate sacrifice and were wounded in defense of this great and decent nation.
Local jobs from PA CareerLink

PA CareerLink shared with me its latest list of local job openings, which you can view below. You can also find job postings shared with the York County Economic Alliance here.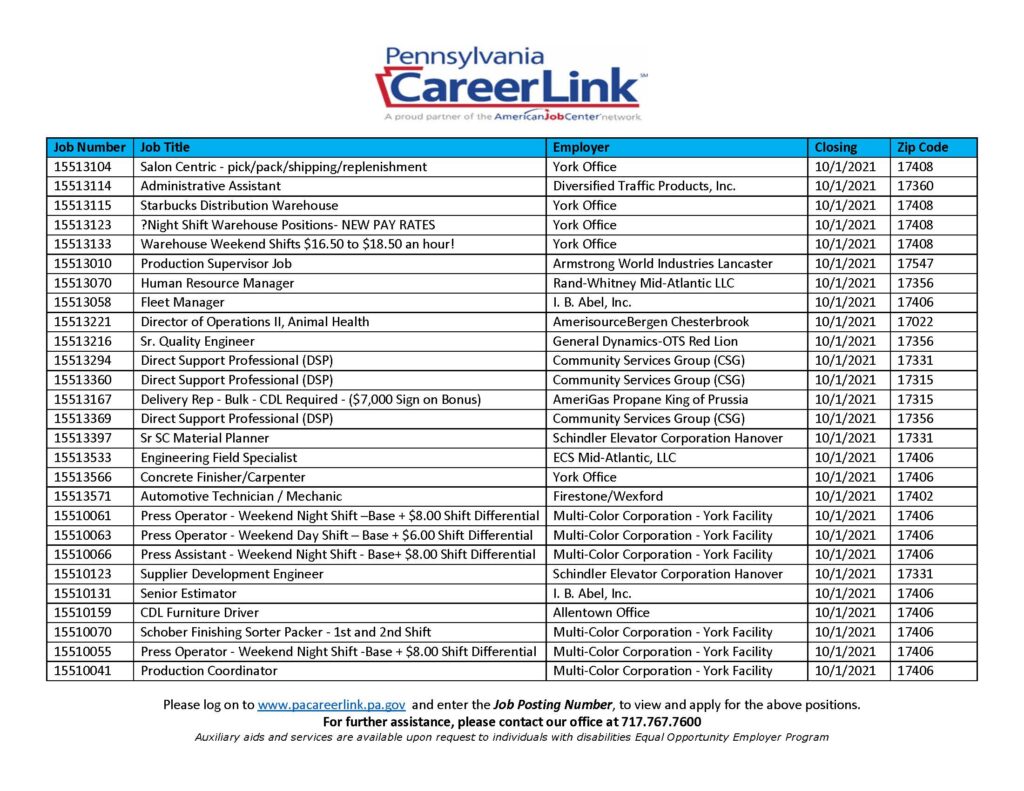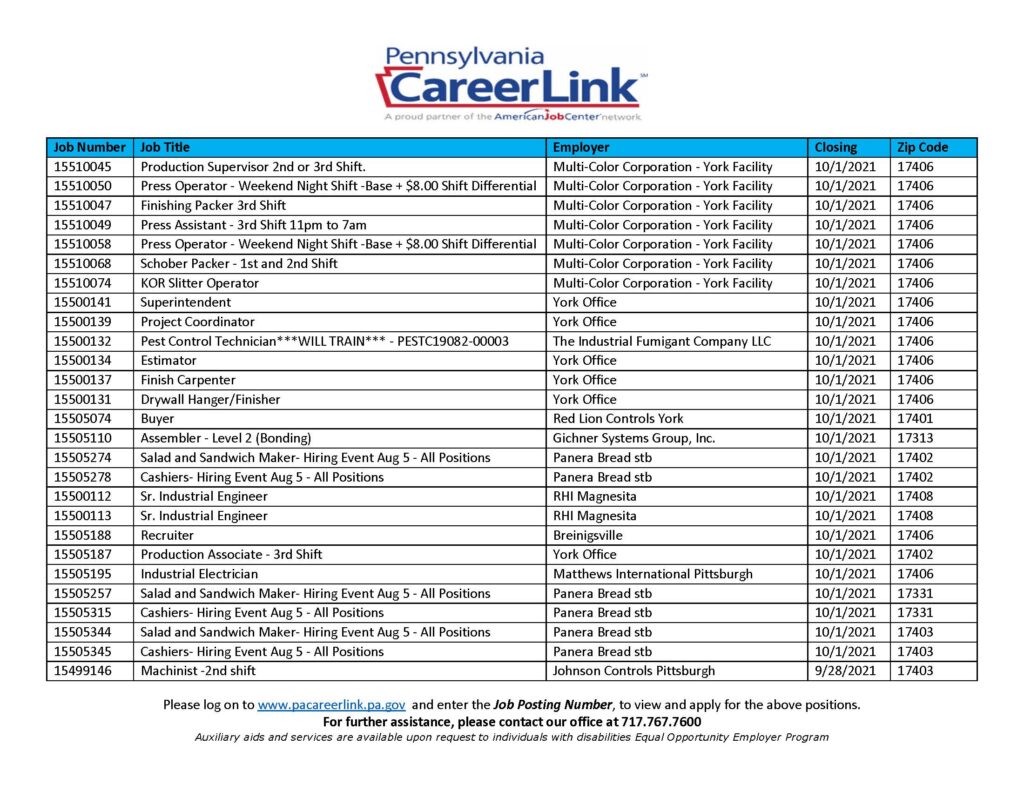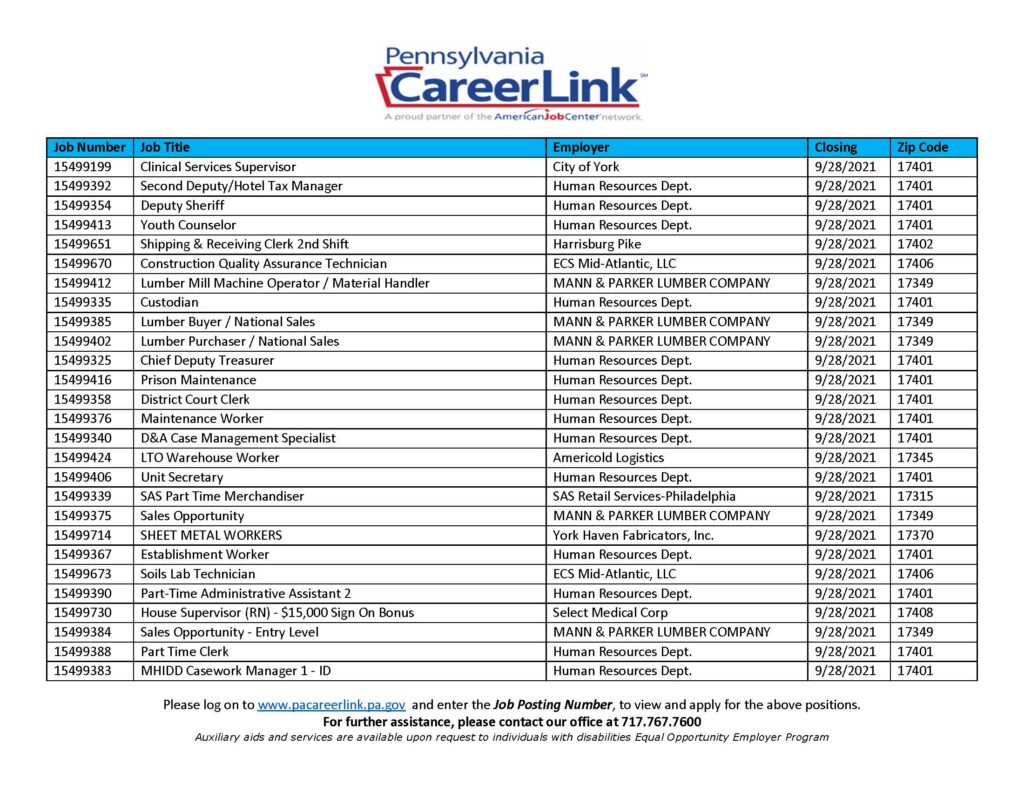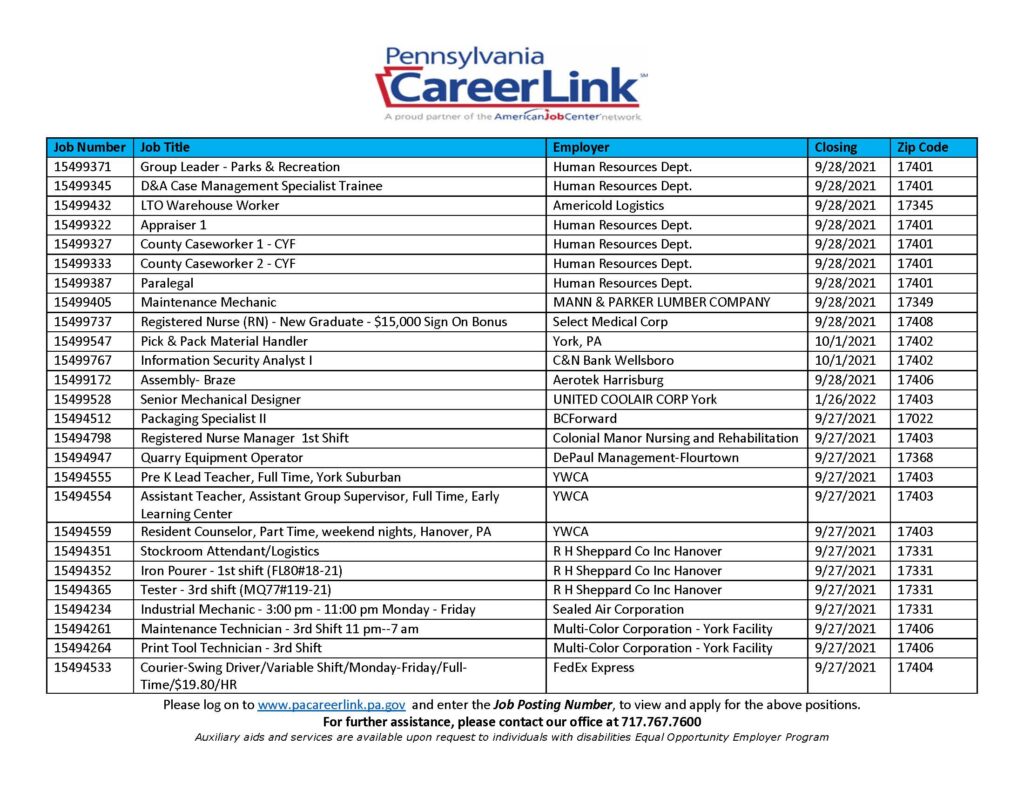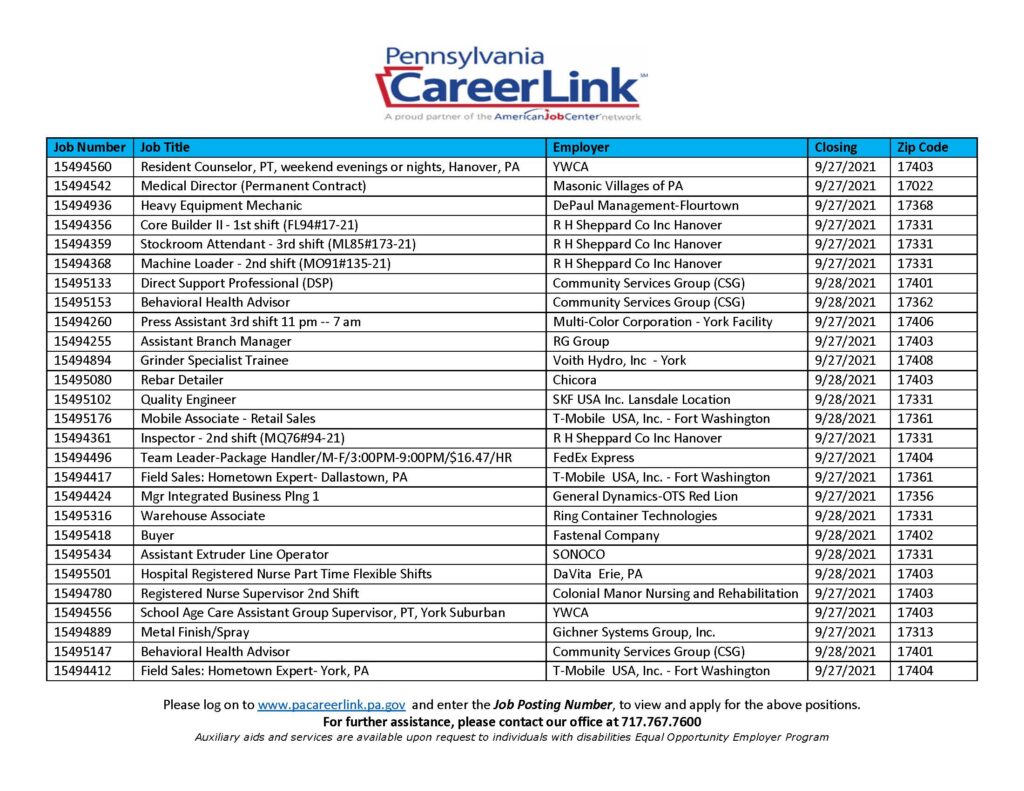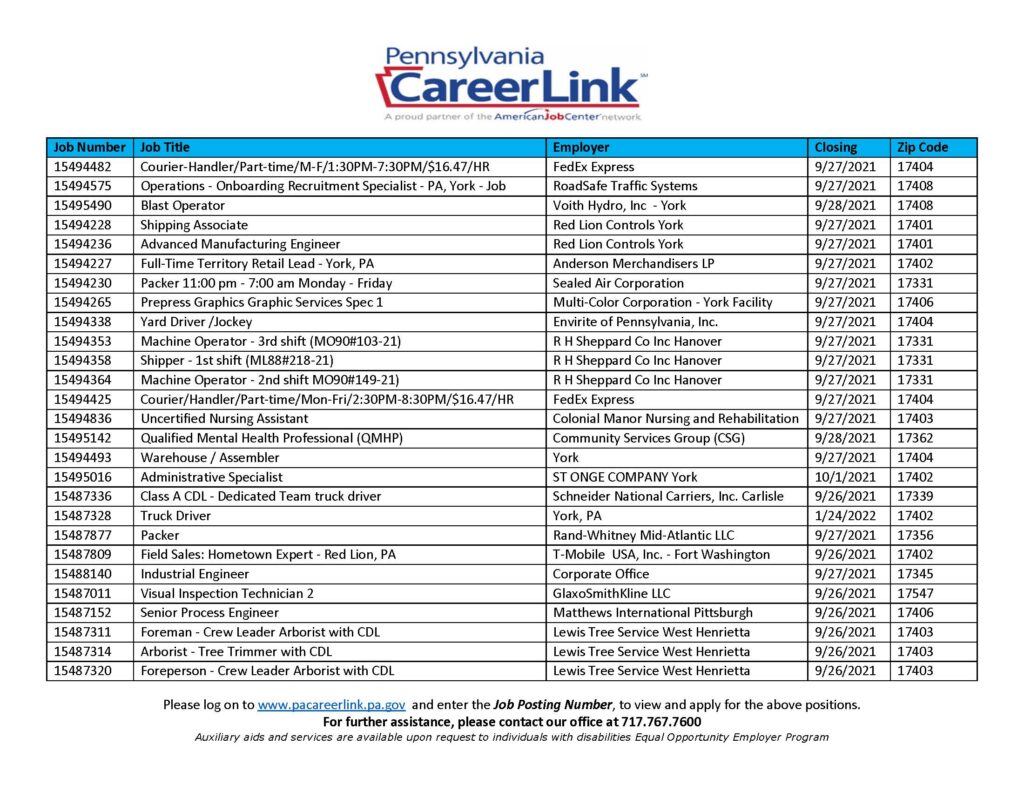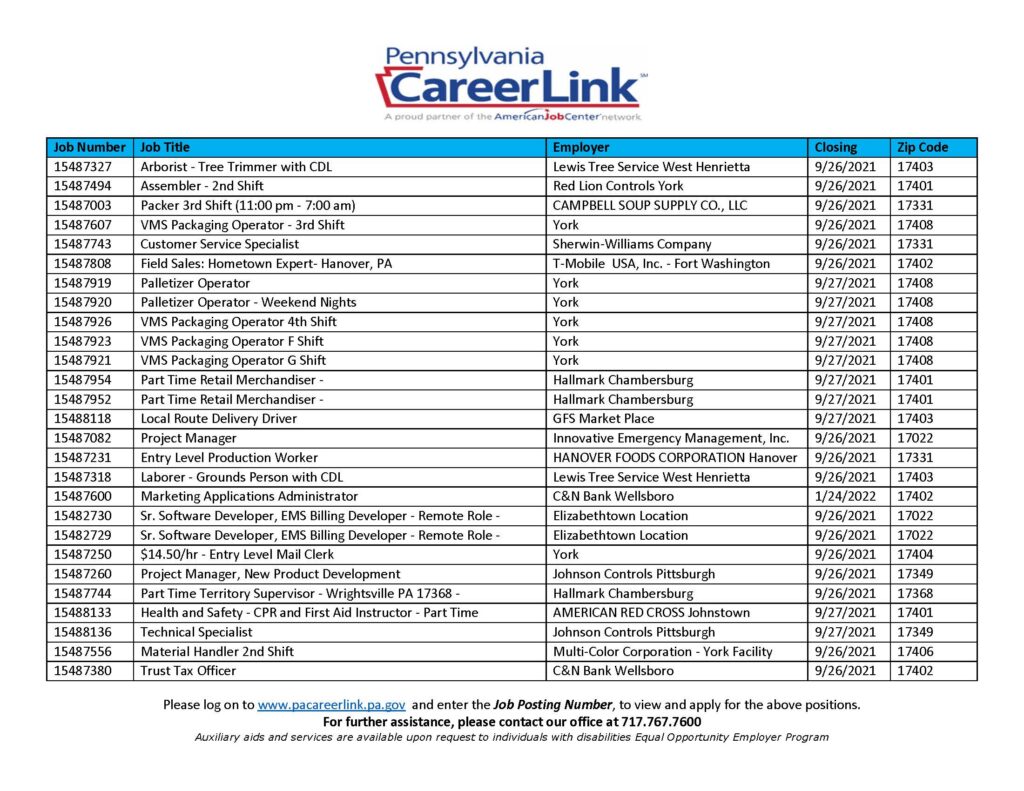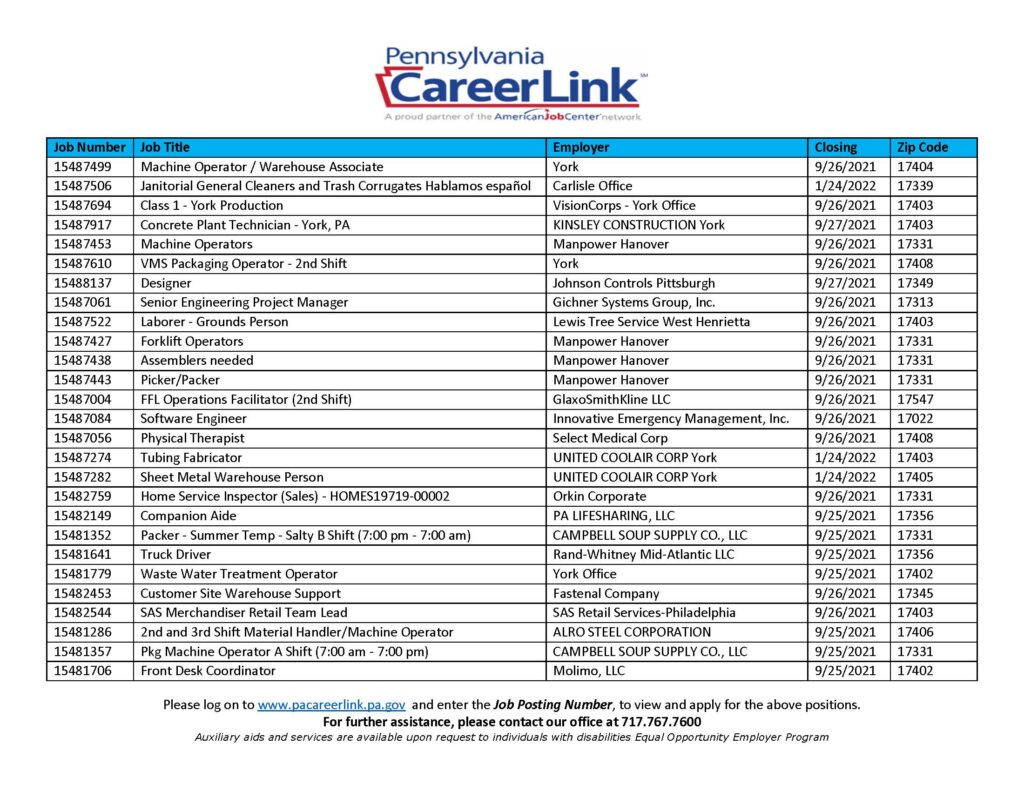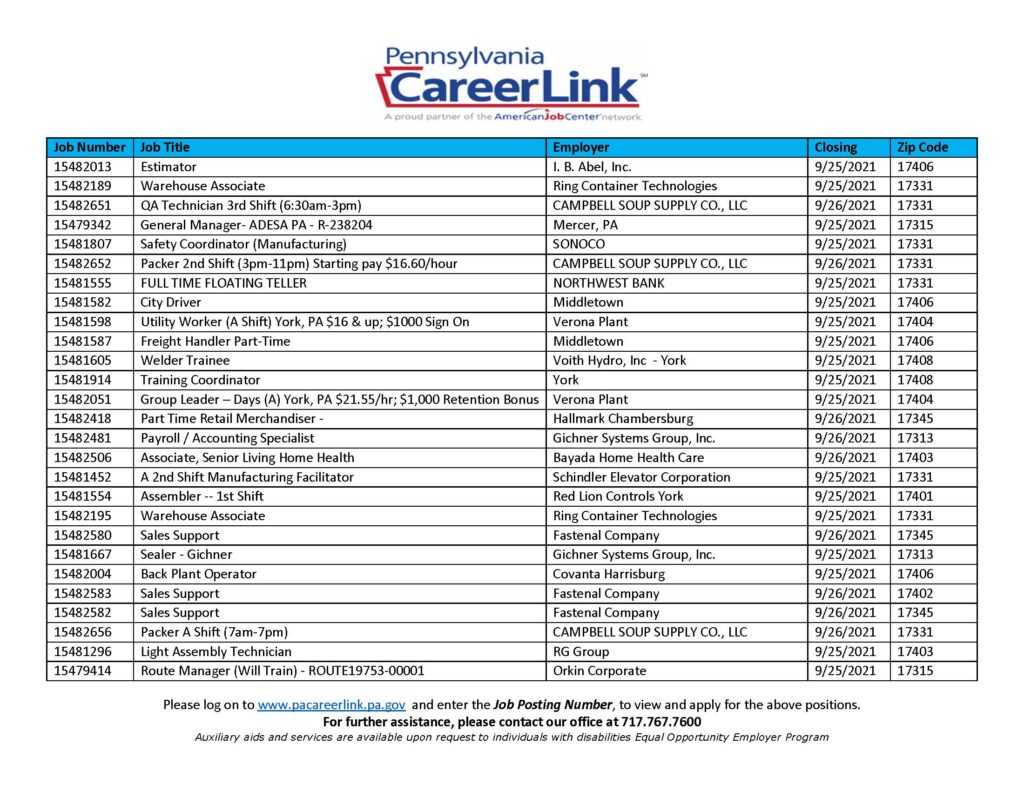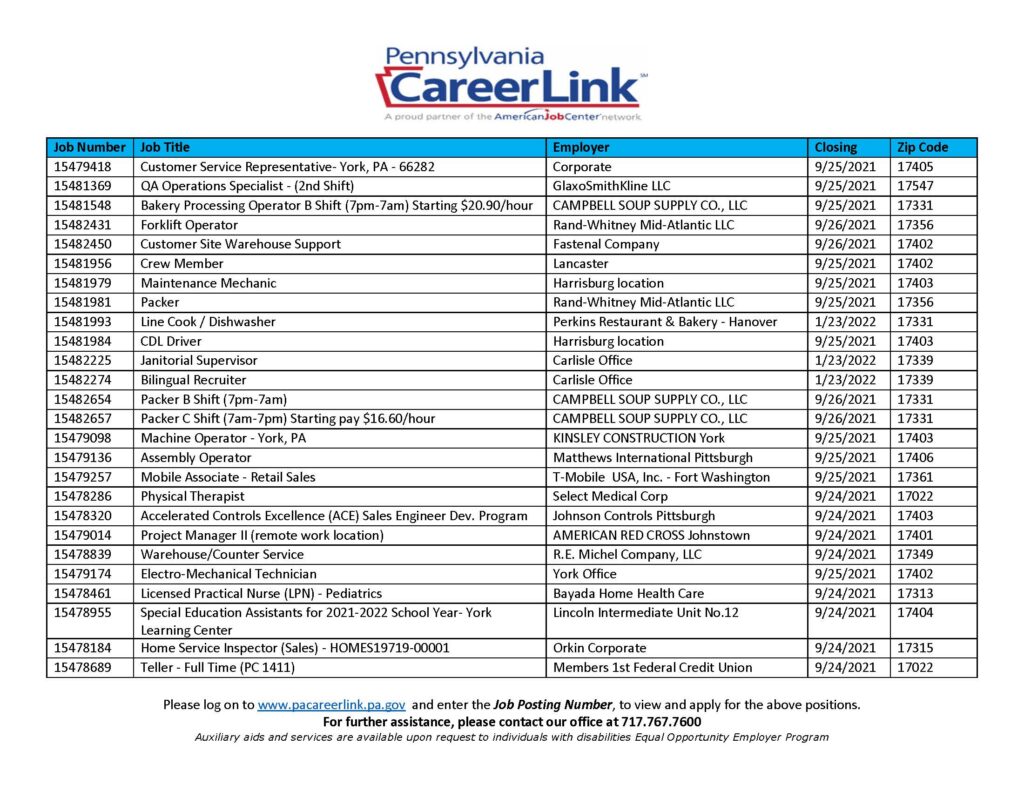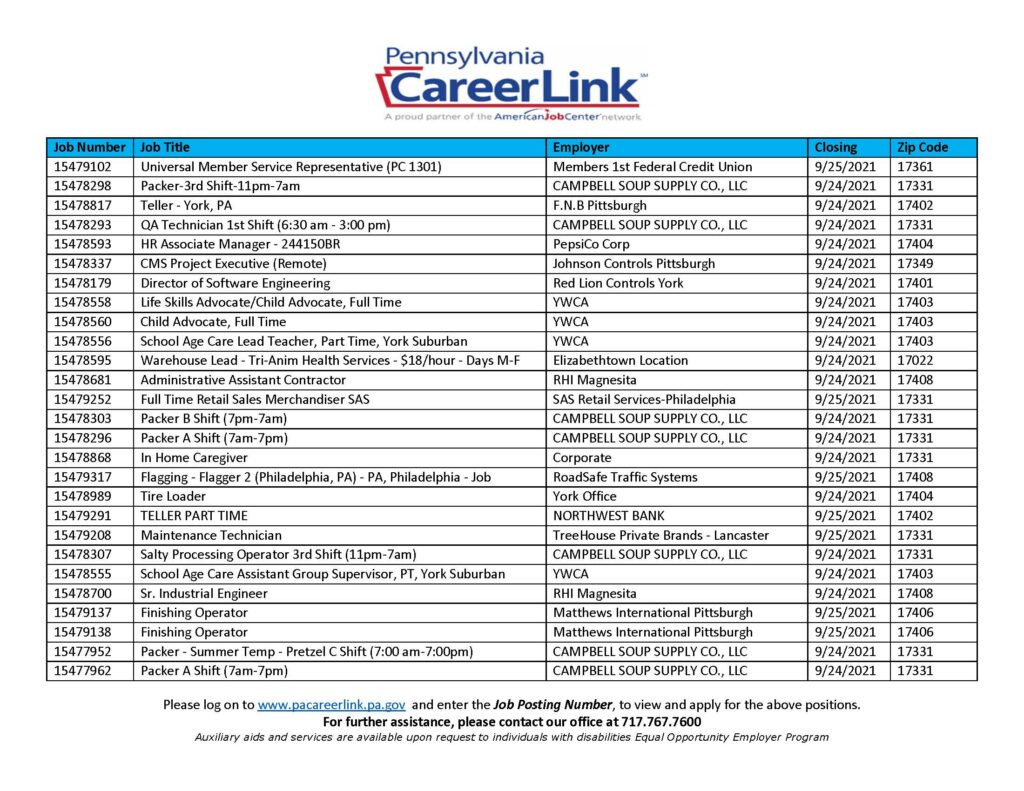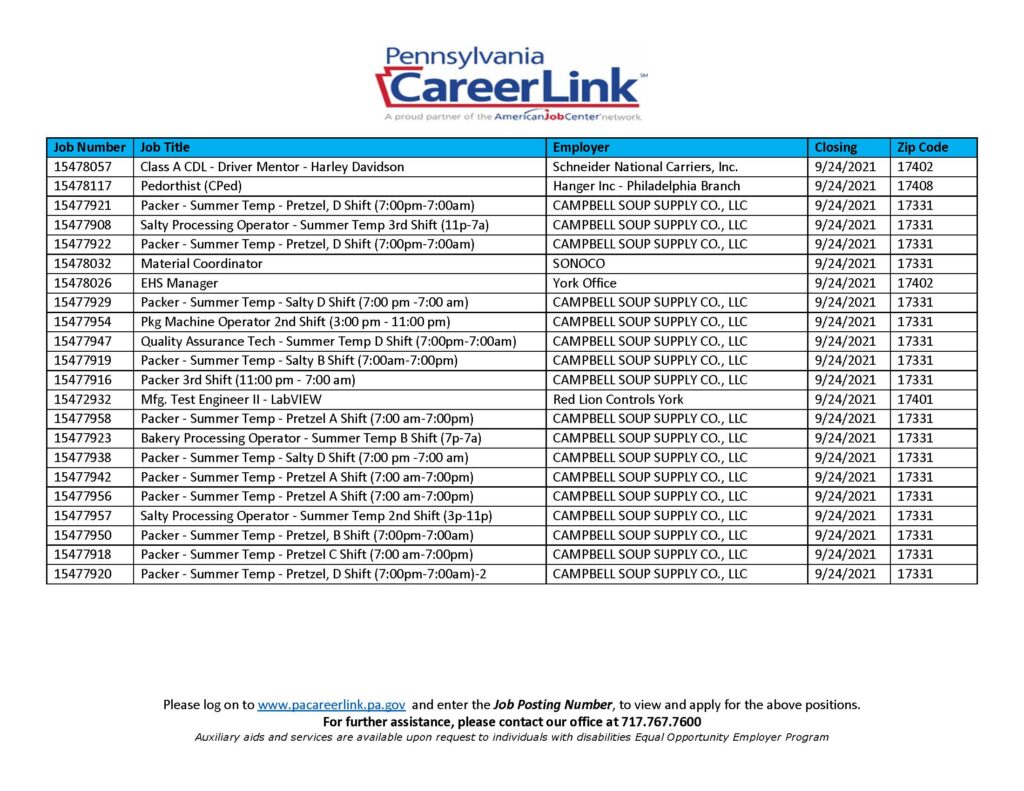 Pennsylvania Gaming Control Board looking for a casino compliance representative – salary starts at $48K
The Pennsylvania Gaming Control Board is seeking a compliance representative to work at the Hollywood Casino York in Springettsbury Township at the York Galleria. The individual would be responsible for performing specific casino compliance duties at the new casino. Duties include: serve as a liaison with all levels of law enforcement, casino management and casino staff, as well as staff of the Pennsylvania Gaming Control Board; conduct inquiries regarding casino operations; review of slot machine activity; cooperate with investigation and prosecution of non-criminal violation of the state's gaming laws; responds to patron complaints; observe all casino floor activity; among other duties.
The requirements for the job include associate degree or Act 120 certification, law enforcement training; OR two years of appropriate work experience, preferably in law enforcement, security or surveillance at a technical level. If you or someone you know is interested, please have them fill out an application (can be found at http://gamingcontrolboard.pa.gov/) and send the completed application along with a resume to Joseph Bott via email here.
Upcoming PennDOT projects
PennDOT provided its list of upcoming scheduled maintenance projects, which you can view below.