In this Update:
Legislative Review: Pandemic Response
Senate Hearing Explores the Impact of the PA Workforce Shortage
DMVA: Important to Safeguard DD-214 Military Paperwork
Plenty of PA Trip Ideas Available
Latest survey seeks feedback on proposed state infrastructure funding plan – share your opinion
Upcoming public hearing to look at Congressional Redistricting in Pennsylvania
Outlining ongoing efforts to close the digital divide on podcast
Mt. Rose Interchange update
Congratulations to Hali Flickinger on Bronze Medal at Tokyo Olympics
Best Wishes and Kudos to Local Athlete, Coach and Teacher
Upcoming PennDOT projects
---
Legislative Review: Pandemic Response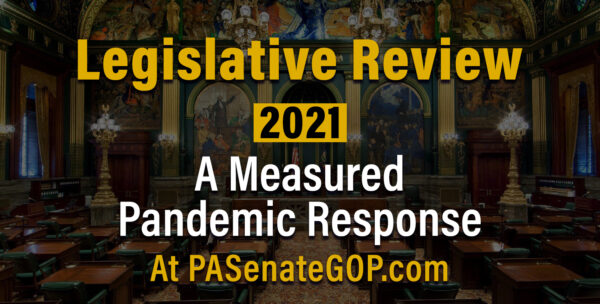 When Pennsylvania voters chose overwhelmingly this year to amend the state Constitution and limit the length of a governor's unchecked emergency powers, they were weighing in on ballot questions created through Senate legislation.
Other measures passed by the Senate this year to safely respond to the COVID-19 pandemic include:
Act 1 of 2021 amending the state Fiscal Code to allocate $569.8 million for Rental and Utility Assistance, $197 million for education programs, and $145 million to support Pennsylvania's struggling restaurants and taverns as they cope with the devastation created by the COVID-19 pandemic and the governor's mandated closings and restrictions.
Act 21 of 2021 ensuring all waivers previously effective under the COVID-19 emergency will remain in effect until Sept. 30, 2021, unless sooner terminated by the authority which initially authorized the waiver.
Act 67 of 2021 allowing family members to safely visit long-term care facilities during a pandemic as essential caregivers.
Senate Resolution 90 extending the emergency temporary rules adopted to maintain continuity of operations of the Senate during the COVID-19 disaster emergency.
House Resolution 106 terminating the pandemic emergency declaration and ending the governor's power to close employers, limit occupancy, suspend state statutes or issue stay-at-home orders due to COVID-19.
You can find a full list of bills of note passed by the Senate in 2021 here.
Senate Hearing Explores the Impact of the PA Workforce Shortage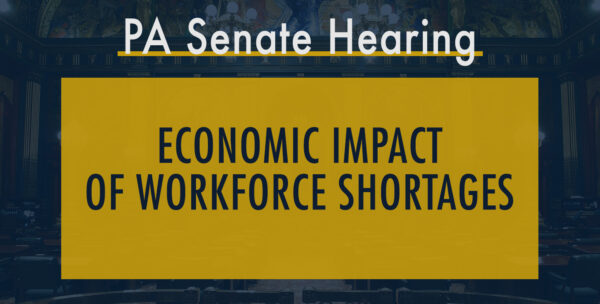 The economic impact of the workforce shortage facing Pennsylvania employers was the topic of a public hearing Wednesday by the Senate Community, Economic and Recreational Development Committee.
Pennsylvania is facing a serious workforce crisis that is threatening our employers and slowing our economic recovery. Businesses across the Commonwealth have been forced to curtail their hours of operation or even close because of a workforce shortage. The panel heard from the PA Chamber of Business and Industry, local employers and the PA Restaurant and Lodging Association in order to fully identify the employers' needs and the role the General Assembly can play in creating an environment for economic growth and job creation.
You can view hearing video and more here.
DMVA: Important to Safeguard DD-214 Military Paperwork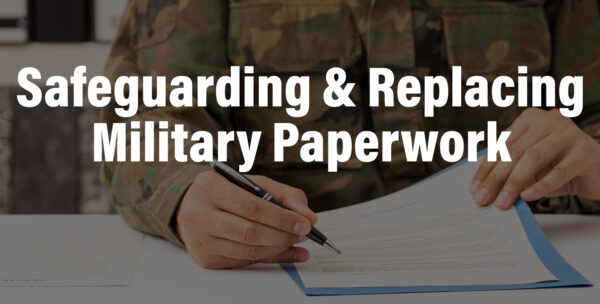 The Pennsylvania Department of Military and Veterans Affairs urges veterans to safeguard their DD-214. For veterans who have lost this important document, or family members who cannot locate it on a veteran's behalf, the DMVA can assist in retrieving an official copy.
The DD-214 is issued by the U.S. Department of Defense upon a military servicemember's retirement, separation or discharge from active duty. It contains information needed to verify military service for benefits, retirement, employment and membership in veterans' organizations. Without this key document, there could be a big delay when veterans seek benefits earned through their service to our nation.
The DMVA can also assist with locating the DD-215, which is used to correct errors or make additions to a DD-214, helping to assure that veterans have accurate discharge documentation.
Anyone needing assistance from the DMVA to locate their DD-214/215, or other military documentation, can call toll-free 1-800-547-2838 or email RA-REQ@pa.gov. More information about locating military documents can be found by visiting the Records Request Program.
Plenty of PA Trip Ideas Available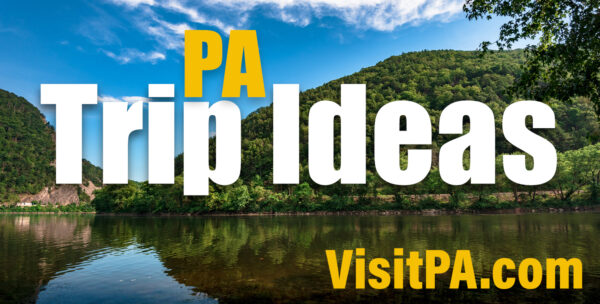 There's plenty of summer left and plenty of ideas for getting away in our beautiful Commonwealth.
VisitPA.com can help you find day trips and more to lakes and beaches, experience hiking and camping, sample city life or explore our rich history.
Resources are available to help you plan your trip. You can also order a Happy Traveler Guide or view it online.
Latest survey seeks feedback on proposed state infrastructure funding plan – share your opinion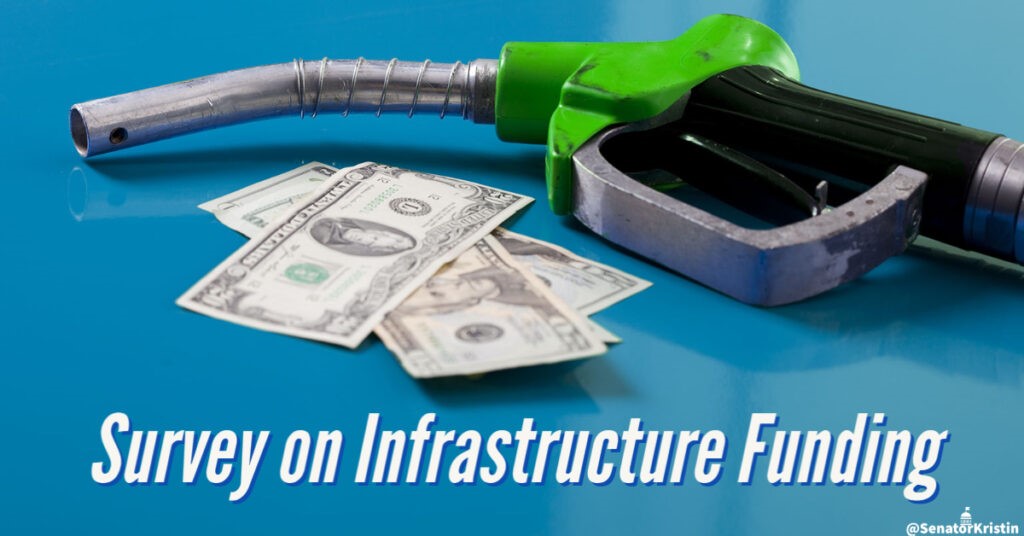 Over the last several weeks, I have received complaints and concerns about a proposed transition to new fees and taxes to pay for future infrastructure projects. However, the plan also includes a phase out of the existing gas tax, which Pennsylvania's gas tax is the second highest in the nation.
My survey seeks to know your thought on the matter. Feel free to share your feedback with me on this subject. The details, including the proposed fees and tax hikes, can be found on the website for the survey.
I look forward to receiving your feedback and reading your suggestions.
Upcoming public hearing to look at Congressional Redistricting in Pennsylvania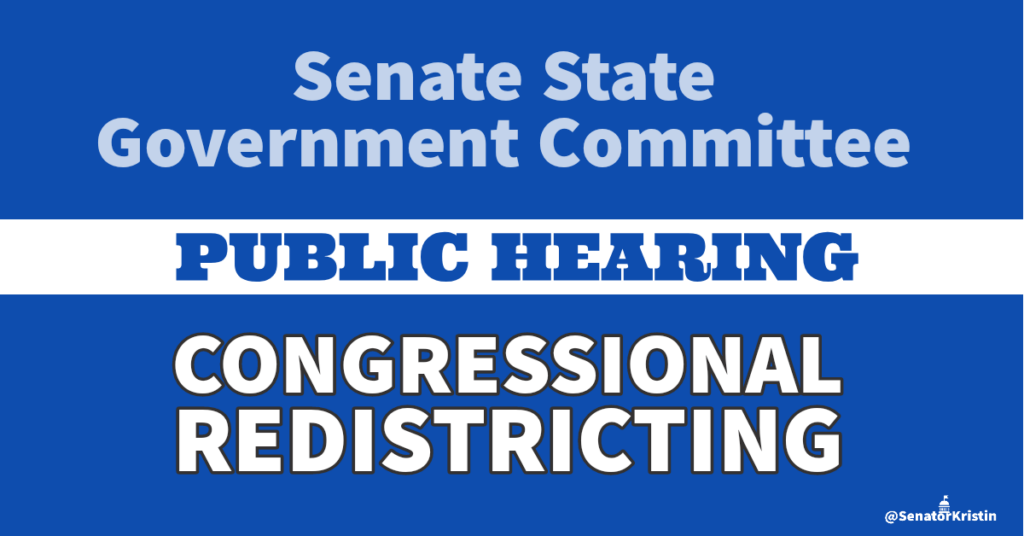 On Wednesday, August 4, the Senate State Government Committee will hold a public hearing in Philadelphia on congressional redistricting.
The committee is conducting a series of hearings to gather feedback and input ahead of the 2022 reapportionment process. I look forward to attending this hearing and receiving testimony from key stakeholders.
More details can be found on the Senate State Government Committee's website.
Outlining ongoing efforts to close the digital divide on podcast
I recently joined the Pittsburgh Technology Council to talk about cutting regulation in order to deploy high-speed wireless technology. I wrote about this briefly in my email update to you last week.
The podcast covers how this new law will create stability and uniformity across the regulatory landscape in Pennsylvania.
This is a huge win as we seek to cut red tape to improve access to high-speed internet to every resident of the Commonwealth.
You can listen to the conversation here.
Mt. Rose Interchange update
The project continues to frustrate motorists and taxpayers alike. I am disgusted about the lack of progress in recent weeks on this interchange. This comes on the heels of a Pennsylvania-based contractor conducting final paving of the Exit 4 Interchange in Shrewsbury.
While I wish the project would have been completed three years ago, as the contractor stated, I am hopeful we will see more activity at this site and see it come to a much-needed conclusion.
To that end, I am disappointed that the track record of this contractor was not taken into consideration when it was working its way through the procurement process.
I have introduced legislation that requires the state to review every applicant's track record in other states. As I note in my memo that I sent to my colleagues soliciting support for this measure, this contractor has a well-documented history of similar behavior in other states.
It is a simple concept: If you have a pattern of behavior of submitting a low bid for a project, only to add time and cost to the project, you should not be awarded with a contract in Pennsylvania.
You can read more here.
Congratulations to Hali Flickinger on Bronze Medal at Tokyo Olympics
ICYMI – Spring Grove's Hali Flickinger won a bronze medal in the 200-meter butterfly in the Tokyo Olympic Games after earning a bronze medal in the 400-meter individual medley earlier this week.
In Hali's own words from her Instagram account, "As I have said before and I will continue to say I am so proud, grateful, and honored to be able to stand up and represent the United States of America! GO USA"
Hali, we couldn't be more proud of you! Congratulations on your second Olympic medal!
Learn more about Hali's Olympic accomplishments here.
Best Wishes and Kudos to Local Athlete, Coach and Teacher
Happy 90th Birthday and congratulations to Paul Hershey on the well deserved honor of being inducted into the Keystone State Games Hall of Fame!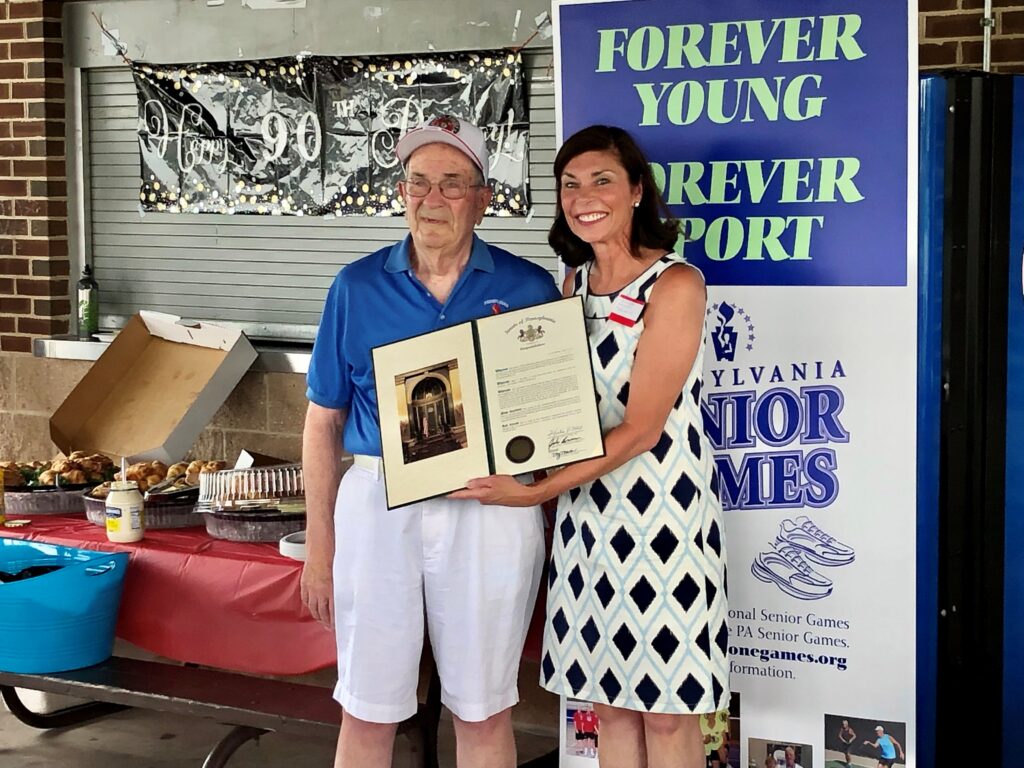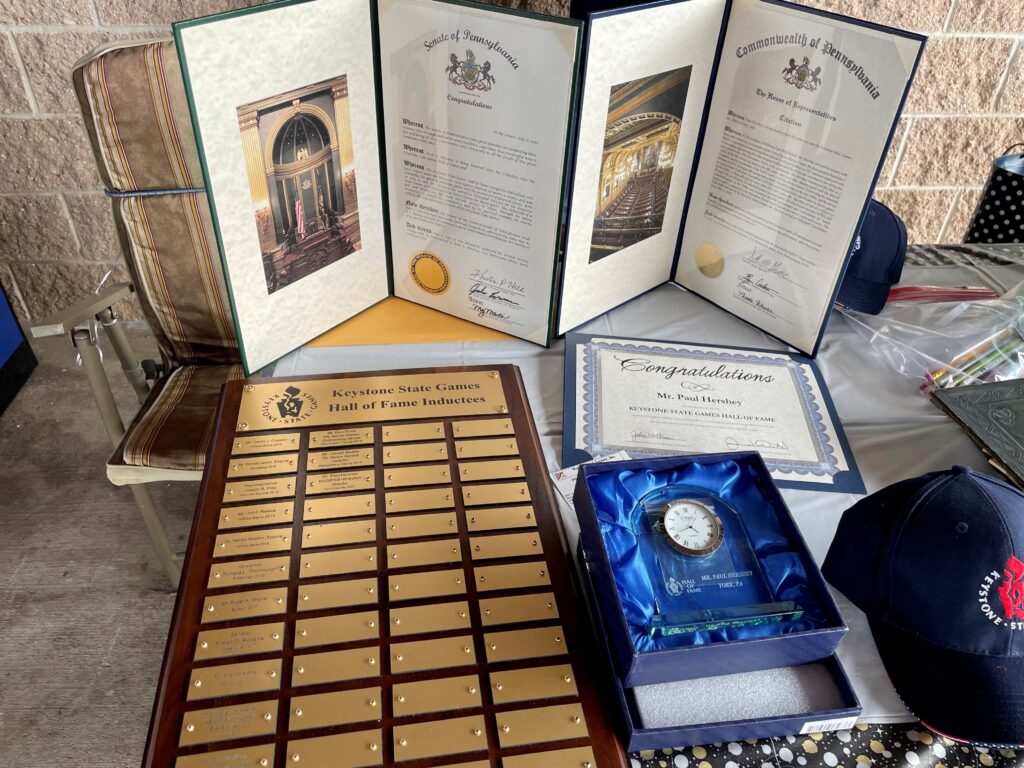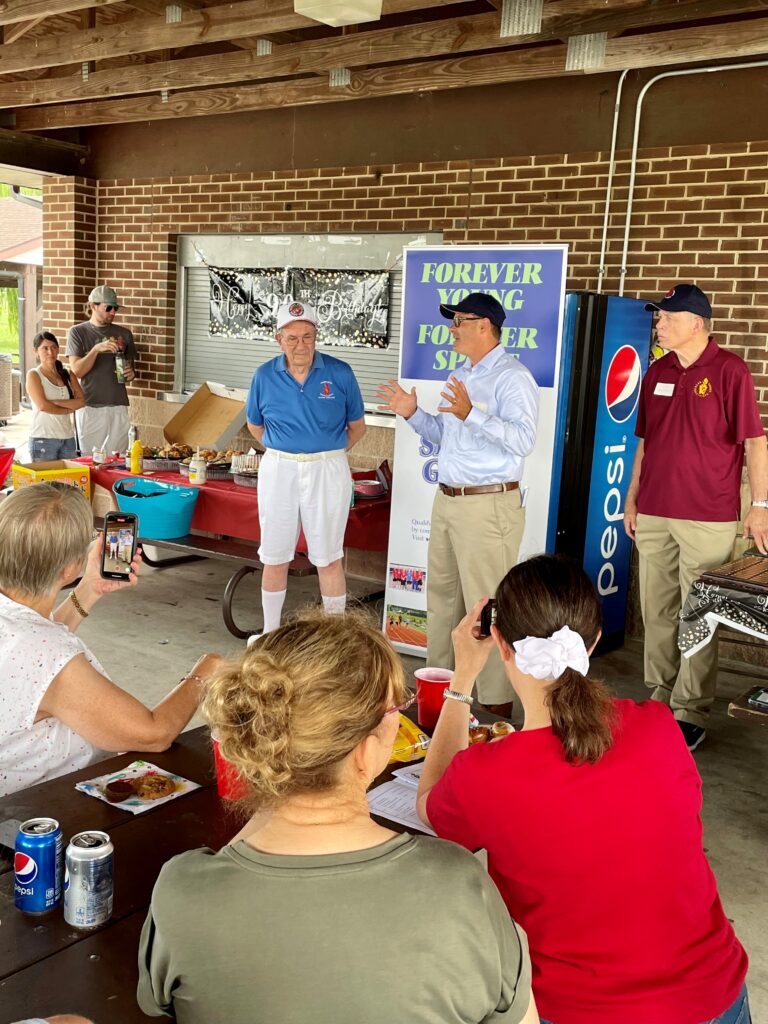 Mr. Hershey is well known to volleyball players and fans throughout Pennsylvania as an athlete, a high school, league, and college referee, as a coach, and as a teacher of the game spanning over five decades.
He has played volleyball in the PA senior games since the 1980s, competed in the Huntsman senior games for 12 consecutive years ending in 2015.
He served as the PA senior games and Keystone State Games volleyball coordinator from 1993 to 2010.
His service and dedication beyond the sport of volleyball has included serving in the United States Marine Corps, volunteering with Boy Scouts of America for 50 years, and as a Special Olympics roller skating coach. He has also been a member of the York County Veterans Honor Guard since 2007.
Mr. Hershey not only exemplifies the true spirit and mission of the Keystone State Games but is a passionate and dedicated volunteer for the greater York Community.
It was an honor to join Paul's family, friends, fellow Marines and veterans, volleyball athletes and enthusiasts, and the team from the Keystone State Games to present him with a Senate of Pennsylvania citation to commemorate these special events!
Upcoming PennDOT projects
PennDOT will post its list of upcoming scheduled maintenance projects to its website. You can view the schedule for next week here.