In this update:
Veto pen looming over government transparency bill that received unanimous support
Broadband connectivity receiving broader attention during pandemic
Public hearing reviews 2020 Election issues
More guidance available to safely reopen schools
New law provides OPTION for school districts to extend property tax discount period
Grants available to businesses for hazard pay
Upcoming PennDOT projects
---
Veto pen looming over government transparency bill that received unanimous support
As I noted in my update last week, maintaining public access to information is critical during an emergency, so the Senate and the House of Representatives voted unanimously for a bill to restore transparency in state government last week.
Unfortunately, Governor Wolf has vowed to veto this good-government reform sponsored by Representative Seth Grove (R-York).
Over the last few days, the York Dispatch and the Patriot News/PennLive editorial boards weighed in on the issue.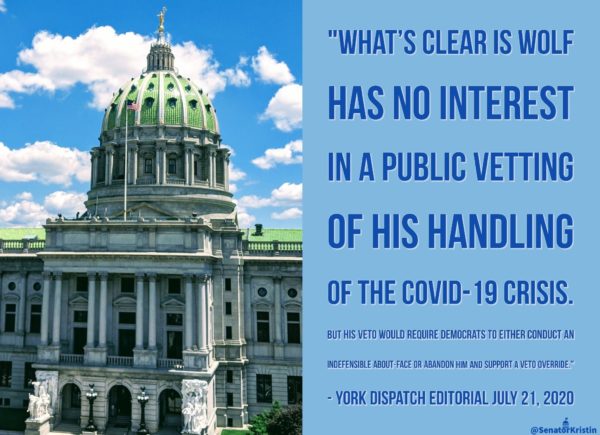 York Dispatch: Sign the bill, governor
PennLive: We expect more from Gov. Wolf on Right-to-Know
The bill would have prohibited any governor from directing a state agency to ignore records requests during an emergency declaration, and also required the Office of Open Records to create guidelines to ensure state agencies could continue to respond to records requests while physical offices remained closed.
All normal protections and exclusions to the Right-to-Know law would remain in place under the bill; it would only ensure that an emergency declaration isn't used as an excuse to delay or ignore records requests.
I am hopeful that the House of Representatives will begin the process to override the governor's veto and ensure the public can continue to access information about our state government during a disaster declaration.
Even over the last week, we have seen major sweeping statewide changes to rules affecting restaurants, bars and wedding venues. The governor still shields the data used to make those "data driven decisions" to indicate why every single county in the Commonwealth needed to move all restaurant capacity to 25 percent and prohibit alcohol consumption unless a "meal" is purchased. Fox43 stated, "we've been asking for the specific state data that led the Wolf Administration to make that decision, but the administration hasn't given us a straight answer as to what the data is and if they will release it." You can read their story here.
Transparency on his mandates will provide greater clarity. Even this past week, the governor said he would have voted in favor of it if he were a legislator. Then he said he will veto the bill. You can watch the video clip, which was during a visit to WellSpan in York earlier this week, here.
Broadband connectivity receiving broader attention during pandemic
On Monday, I joined my former colleague, Representative Pam Snyder (D-Greene/Fayette/Washington) on WITF's Smart Talk radio program, hosted by Scott Lamar.
Representative Snyder and I are co-chairs of the bicameral and bipartisan Broadband Caucus. We spoke about the various legislative efforts we have worked on together this session to cut red tape, incentivize investment and create safeguards to improve access to high-speed internet.
You can listen to the full segment here.
We were also interviewed for a story on how the pandemic has thrust the issue of closing the digital divide into the much-needed spotlight. It is encouraging to see strong, bipartisan support to address the many challenges we have in connecting more Pennsylvanians to high-speed internet.
You can read the story here.
Here I am pictured in the district office discussing the issue.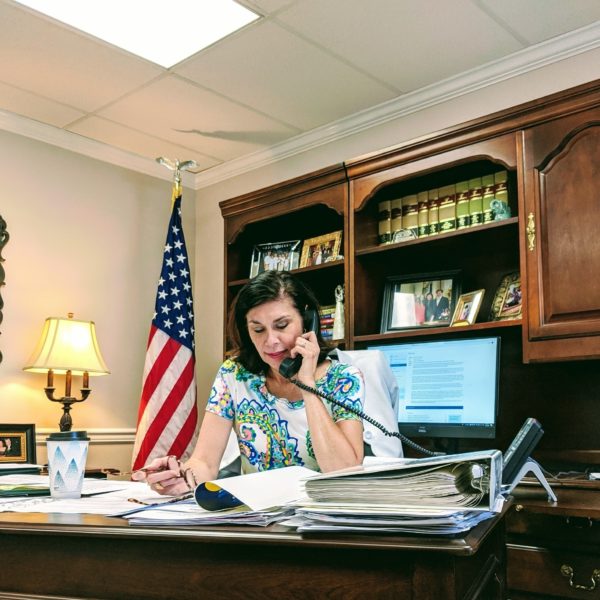 Public hearing reviews 2020 Election issues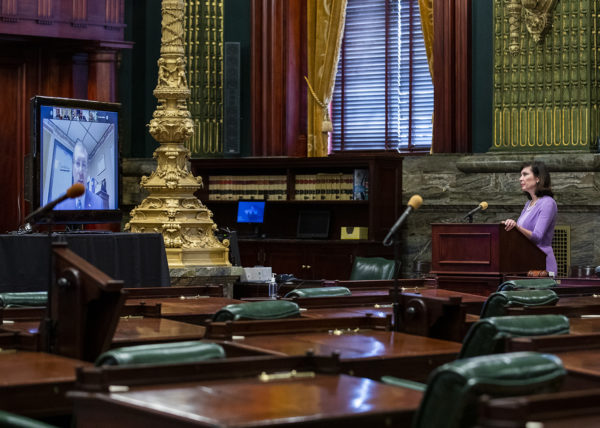 New voting machines, mail-in ballots, changing polling locations and last-second rule changes by the Wolf Administration created numerous issues during the 2020 Primary Election, including confusion among voters and long delays in reporting election results. The Senate State Government Committee held a hearing this week on these and other issues to ensure these problems do not create the same kind of chaos during the General Election in November.
I asked about a proposal that has circulated that every voter be mailed a mail-in ballot application. I raised concerns about logistics of such a proposal, which you can watch in my Q&A with the Department of State below.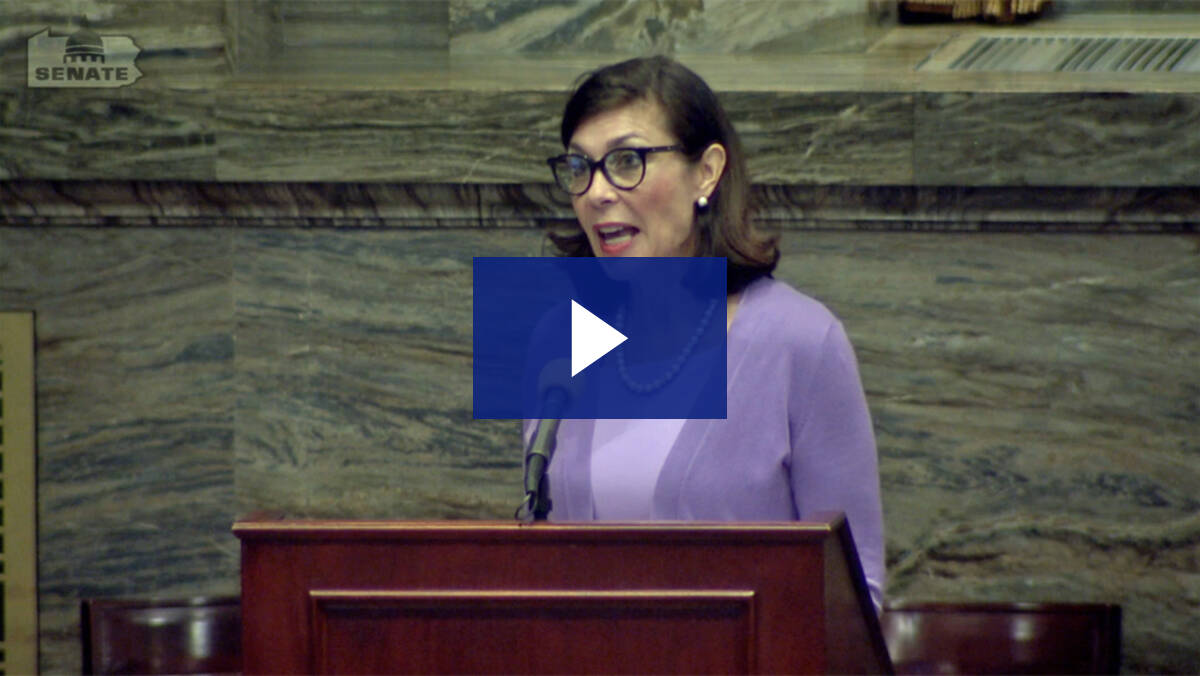 I also asked about the importance of including the General Assembly in post-election audits to ensure the integrity of our elections process.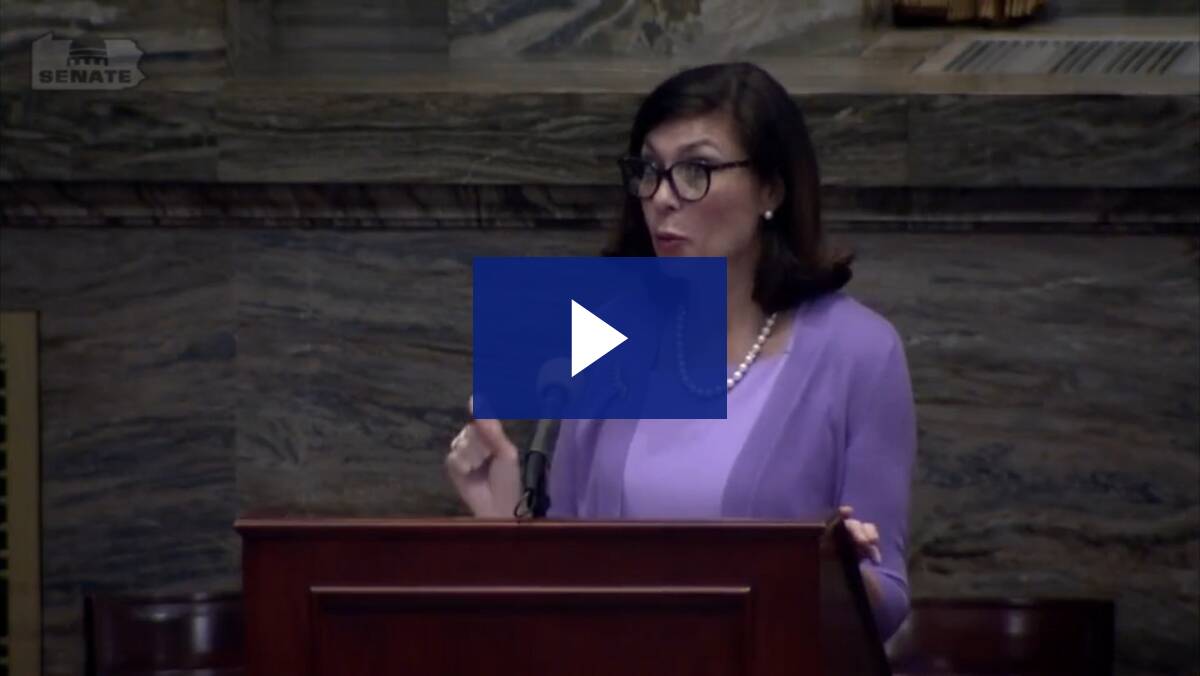 The hearing included testimony from state and county election officials, as well as recommendations on possible actions the General Assembly could take to ensure future elections are efficient, accurate and fair.
More guidance available to safely reopen schools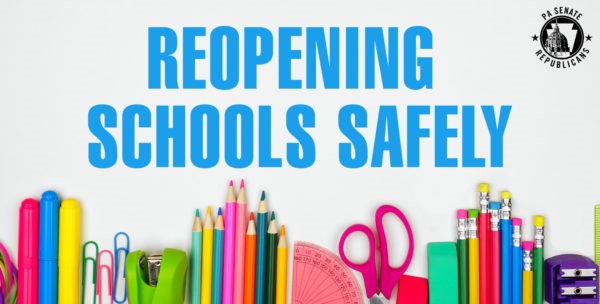 As many parents, teachers and administrators continue to prepare for the return to school in the fall, the state Department of Health and state Department of Education recently announced guidelines to safely reopen school buildings. The guidance includes recommendations for best practices on social distancing, health screenings, meals, extracurricular activities and more.
Under the new guidance, each school entity will determine whether classes will resume through in-person instruction, remote learning, or a combination of both. Questions and concerns about reopening plans should be directed to local school boards and other education entities.
Lawmakers approved more than $207 million in CARES Act funding to help schools navigate the challenges created by COVID-19.
New law provides OPTION for school districts to extend property tax discount period
Prior to the pandemic, the issue of school property tax elimination was easily the number one issue I heard about. The vast majority of local citizens loathe the school property tax (and rightfully so!) 

As I have conveyed to you before, many of my colleagues and I are supportive of efforts to eliminate school property taxes at the state level through increased Personal Income Taxes along with increased and expanded Sales Taxes.
I am a proud co-sponsor of Senate Bill 76 and even got to voice my support at a rally in February at the Capitol in support of the elimination of school property taxes.
Senate Bill 76 has been referred to the Senate Finance Committee. Unfortunately, since I am not a member of the Senate Finance Committee, I do not have a vote in the matter while it is in committee.
While that issue is on hold for the near future, especially with the revenue from state income tax and state sales tax collapsing during the pandemic, we have started to explore how to provide homeowners with relief.
The governor signed into law earlier this week a measure that gives school districts the OPTION to extend real estate tax discount periods and base periods and removes penalties for payments.
I am still supportive of and seeking support to address our school property tax crisis we are all facing across York County and across this commonwealth. I hear the messages loud and clear: school property taxes are too high.
Grants available to businesses for hazard pay
Businesses, healthcare non-profits, public transportation agencies and certified economic development organizations can apply now for grants to reimburse expenses from paying hazard pay to employees working in vital industries. Applicants can apply for grants of up to $1,200 per eligible employee for up to 500 employees.
Hazard pay would be available for the period from August 16 to October 24. Participants must apply by July 31 using the Electronic Single Application for Assistance located at www.esa.dced.state.pa.us.
Upcoming PennDOT projects
PennDOT shared with me the upcoming maintenance project list for next week. You can view that below.