In this update:
#FundingWhatWorks budget puts taxpayers first
Senate approves two resolutions to address rural broadband access
House sends Governor Wolf bill creating option for schools to address unplanned closures
Local organizations supporting veterans
Fish-for-Free Day on July 4
ICYMI: Face the State interview on state issues, legislative priorities
Welcoming World War II veteran to the Senate Floor
Office hours next week
Upcoming PennDOT projects
---
#FundingWhatWorks budget puts taxpayers first
I believe a budget is a vision of who you are, what you value and where you want to be.
On Thursday, I supported House Bill 790, the state's General Appropriation Act for Fiscal Year 2019-2020. This plan proposes to spend $33.997 billion for the upcoming fiscal year that starts on July 1.
A few quick facts about the state budget:
No new taxes and no tax increases.
Growth from the current budget held at 1.8 percent, below the rate of inflation.
$300 million deposited into the state's rainy day fund.
Targeted investments to boost workforce development, education & school safety, agriculture and social services
On Thursday, I encouraged my Senate colleagues to support the responsible spending plan. I laid out my reasoning for supporting the budget, which I believe is in the best interest of the people of the 28th Senatorial District. You can see why I voted for the bill in the six-minute clip below.
This state budget strikes a responsible balance between funding important services while making necessary steps to ensure future fiscal stability. While this budget is not perfect, it is a reasonable compromise that does not include any broad-based tax increases that would adversely affect the hardworking residents of York County.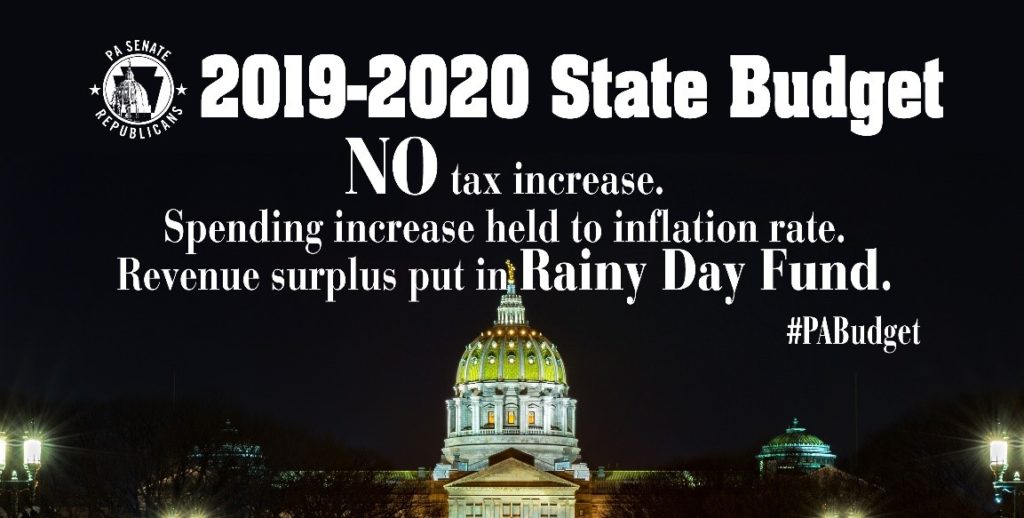 I am pleased to continue the state's commitment to funding school safety programs and support services benefiting area senior citizens. Most importantly, the entire budget surplus of $300 million will go into the state's rainy day fund. Ensuring the state lives within its means, plans for the future and does not hike taxes on York Countians, I was able to support the state budget for Fiscal Year 2019-2020.
We have a lot of critical issues we must address, including school property tax relief, reforming our state's regulatory climate and other long-term budgetary reforms. I look forward to rolling up my sleeves and getting to work over the summer on the issues that are a priority to the people of York County.
The link to the legislation for the state budget can be found here.
You can watch a quick clip of my colleagues and I explain various key programs that will receive funding and how this budget provides #FundingThatWorks here.
Senate approves two resolutions addressing rural broadband access
The Senate approved two resolutions I am sponsoring to address issues affecting access to high-speed internet.
Senate Resolution 47 establishes a bicameral and bipartisan commission under the Joint State Government Commission to study and recommend improvements for the purposes of deploying high-speed internet in unserved and underserved communities.
Senate Resolution 48 directs the Legislative Budget and Finance Committee to review prior laws from the mid-1990s and early 2000s that required telecommunications companies to use revenues collected through state-approved fees and taxes to close the digital divide.
We have disparaging data that show anywhere from 800,000 to 11 million residents are left without high-speed internet. What I know for certain is that our need for access to high-speed internet is only going to grow in every sector – from agriculture, healthcare, education, work force development and more – and if we want to remain competitive as a Commonwealth, we have to take a systematic approach to closing our digital divide.
We are still paying for remedies to our statewide radio network, which commenced during the Ridge Administration. I want to take the right steps today, so taxpayers 20 years from now are not still trying to figure out a solution.
You can read more about my efforts here.
House sends Governor Wolf bill creating option for schools to address unplanned closures
My Senate Bill 440 would allow flexible instructional days to be utilized when schools are closed due to various circumstances, including building or infrastructure problems, weather-related closures or threats made to the school and its students. The bill is on its way to the governor to be signed into law.
The Pennsylvania Department of Education is winding down a three-year pilot program that saw a dozen school districts participate, including Central York, Red Lion and Southern York School Districts.
This legislation will provide an additional tool (not a mandate) to implement flexible instructional days. Flexible instructional days allow students to use technology or traditional methods to conduct a school day from home during an unplanned closure.
Schools would be limited to using five flexible instructional days per school year.
You can read more about this bill, which is awaiting Governor Wolf's signature, here.
Local organizations supporting veterans
Thank you to Hopewell Fish & Game Association, Red Lion VFW Post 1446, Stewartstown VFW, American Legion post #455, Dallastown American Legion Post 605, and the many local businesses that supported the First Annual Hopewell Fish and Game Veterans Archery Shoot last Saturday!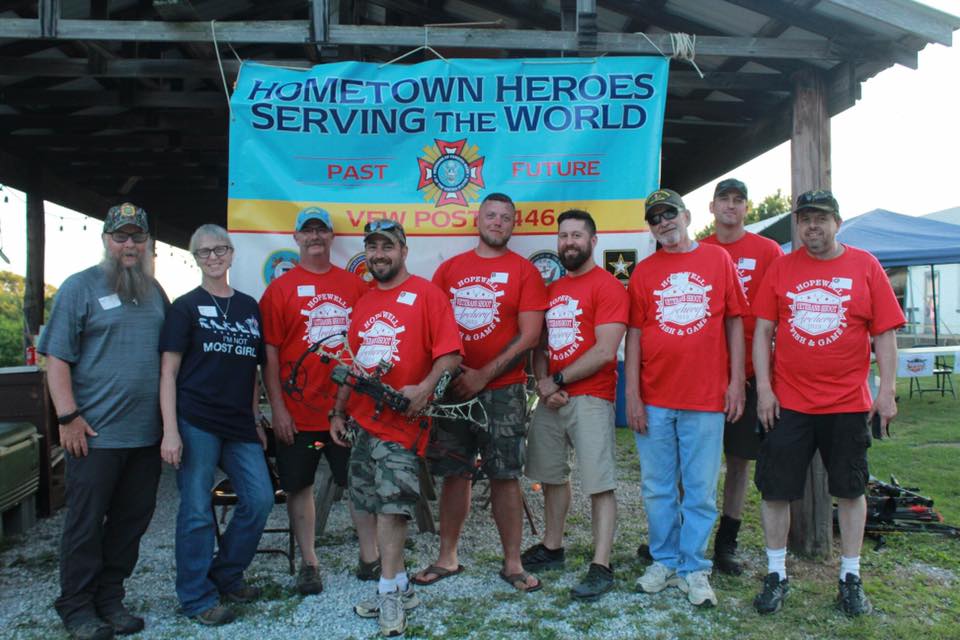 The buddy shoot was free to veterans! It was a beautiful day to bring veterans and friends together to enjoy the outdoors, the sport of archery, delicious food, great music and gratitude for our service men and women protecting our freedom!
Fish-for-Free Day on July 4
The Pennsylvania Fish and Boat Commission is hosting their second of two "Fish-for-Free" days in order to allow anyone to legally fish on state waterways without a fishing license on July 4.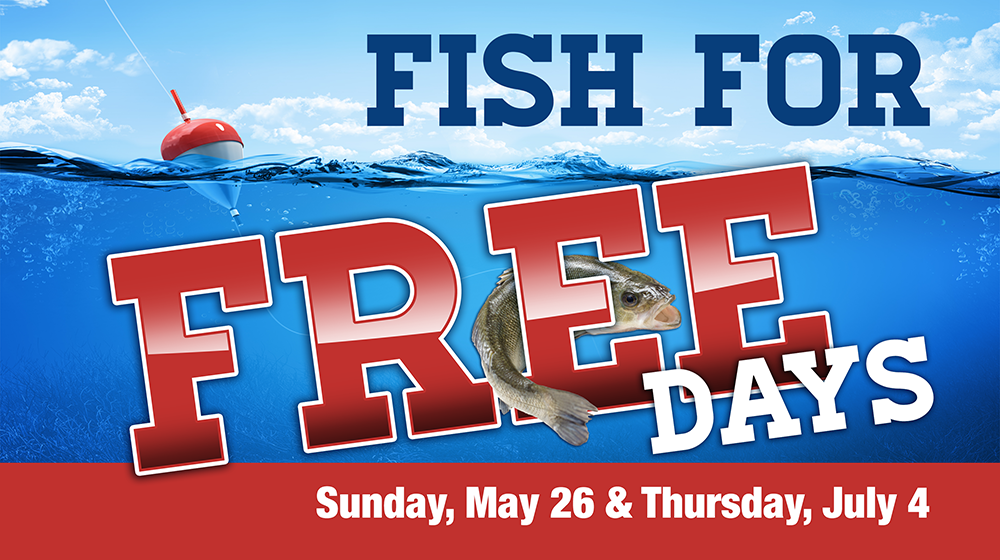 All other normal fishing regulations still apply. More information is available here.
ICYMI: Face the State interview on state issues, legislative priorities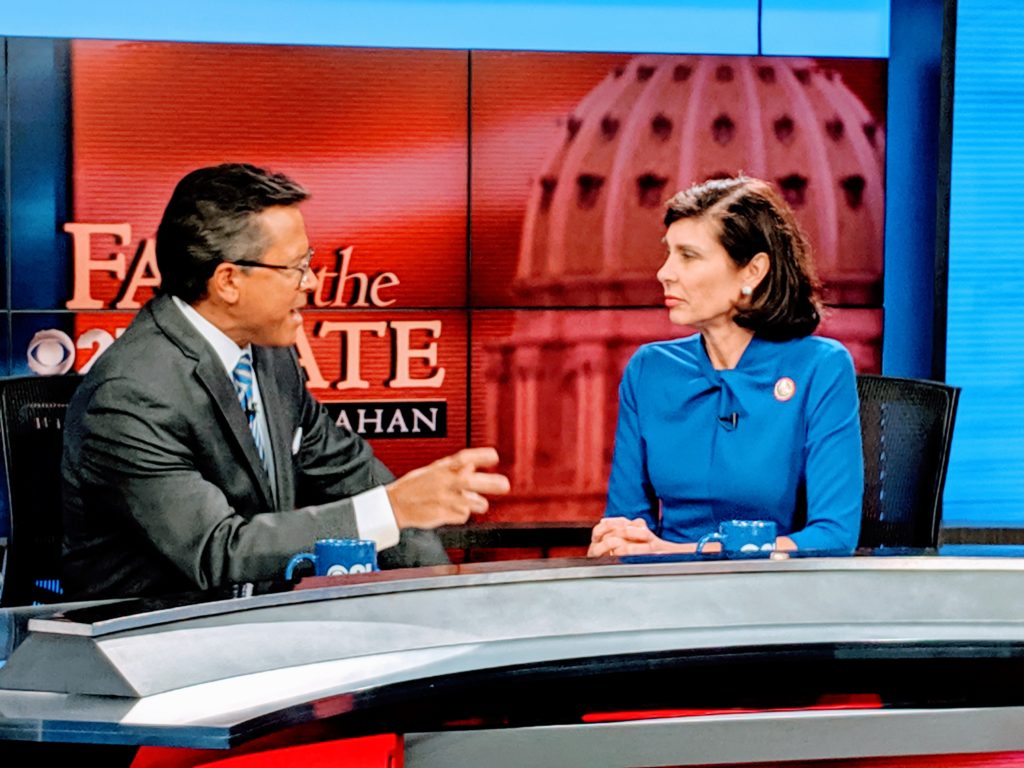 Last Sunday, I joined Robb Hanrahan, Charlie Gerow and former Lieutenant Governor Mark Singel for a discussion about my legislative priorities on CBS-21's Face the State program. You can watch our wide-ranging interview about issues I've worked on that have received support in the legislature in my first six months, as well as my priorities for the remainder of this two-year legislative session here.
Welcoming World War II veteran to the Senate Floor
I joined Senator Doug Mastriano (R-Adams, Cumberland, Franklin) to welcome his guests to the Senate Chamber.
Christy L. Lucas, founder of Roots for Boots joined us along with Lawrence "Gumpy" Bolin, a World War II veteran. It's always a pleasure and extremely humbling to meet someone from the Greatest Generation. He now draws pictures from his experiences serving overseas.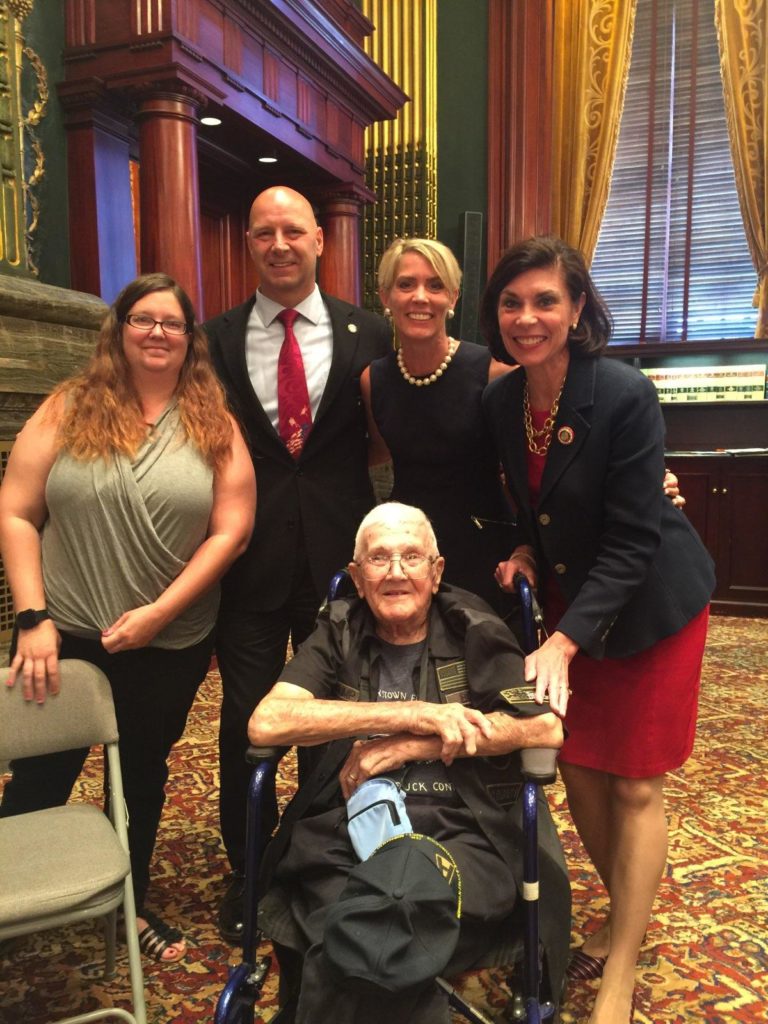 You can view some of his drawings in the York Daily Record here.
Office hours next week
Please be advised that on Thursday, July 4 and Friday, July 5, my Senate offices will be closed in observance of the Independence Day holiday. We will resume normal operating hours on Monday, July 8, at 9 a.m.
Upcoming PennDOT projects
You can see PennDOT's maintenance projects planned for next week below: