In this update:
House sends my bill protecting health care workers to governor's desk
Hearing focuses on protecting residents, staff of long-term care facilities and nursing homes
Be safe this Fourth of July
Honoring Dallastown's Corporal Cohen's service, selflessness and ultimate sacrifice with bridge dedication
Senate approves bill drafted by local Sgt. Harold Redding to commemorate Veterans of Persian Gulf War and Global War on Terrorism
Bipartisan police reforms receive unanimous support in Senate
Rules for you and me, and rules for the governor
Senate committee advances bills to improve access to high-speed internet
Senate approves new marketing tool for veteran-owned businesses
Lawmakers approve bill to require insurance coverage for additional breast cancer screenings
New guidance released for veterinary care, reopening senior centers
PennDOT maintenance projects planned for next week
On deck
---
House sends my bill protecting health care workers to governor's desk
A bill I authored to better protect our frontline healthcare professionals is now on the governor's desk, ready to be signed into law.
When I met with staff at WellSpan and UPMC, it was suggested that the state law should be changed so that the last name of an employee should not be required to appear on photo identification badges worn by medical professionals in healthcare facilities.
With the use of social media and various websites, malicious individuals can use the last name to stalk, harass and threaten medical professionals. Omitting the last name from a work badge would not jeopardize public health or oversight, however, it would provide additional safety for those individuals who work in hospitals and other medical care facilities.
Studies have shown that workplace violence is four times more likely to occur in a health care setting than in most other industries.
You can read more about this measure here.
Hearing focuses on protecting residents, staff of long-term care facilities and nursing homes
Nursing homes and other long-term care facilities have been among the hardest-hit populations during the COVID-19 pandemic, and a Senate hearing last month exposed the Wolf Administration's failure to protect these vulnerable members of our communities.
The Senate Aging and Youth Committee scheduled a follow-up hearing on the issue this week to learn more about what is being done to protect residents and staff at these facilities, particularly in light of the $692 million in federal CARES Act funding that was approved by lawmakers to support long-term living services recently.
In York County, we have seen a spike in COVID-19 cases largely attributed to outbreaks in our nursing homes. Over the last two weeks, York County has over 250 new COVID-19 cases, however, over 100 new cases stem from two nursing homes in York County.
More information can be found in this York Daily Record article. If you're interested in reviewing the data, you can visit Department of Health's dashboard here.
I continue to voice the need to protect our most vulnerable individuals in nursing homes, who are more susceptible to this virus than any other population. Over 68 percent of deaths due to the coronavirus are in our nursing homes and long-term care facilities. The Department of Health issued guidance that requires those who test positive for COVID-19 to be admitted or readmitted into nursing homes.
My colleague, Senator Lisa Baker, quoted UPMC's Dr. Shapiro, who noted that this is like lighting a tinder box on fire. I even received an update from a constituent who believed that the department guidance allows for a COVID-19 positive patient to be put in a nursing home facility as a new resident.
I was able to confirm this issue on Thursday that nursing homes are accepting new residents who tested positive for the coronavirus.
You can watch my line of questioning during Thursday's hearing below.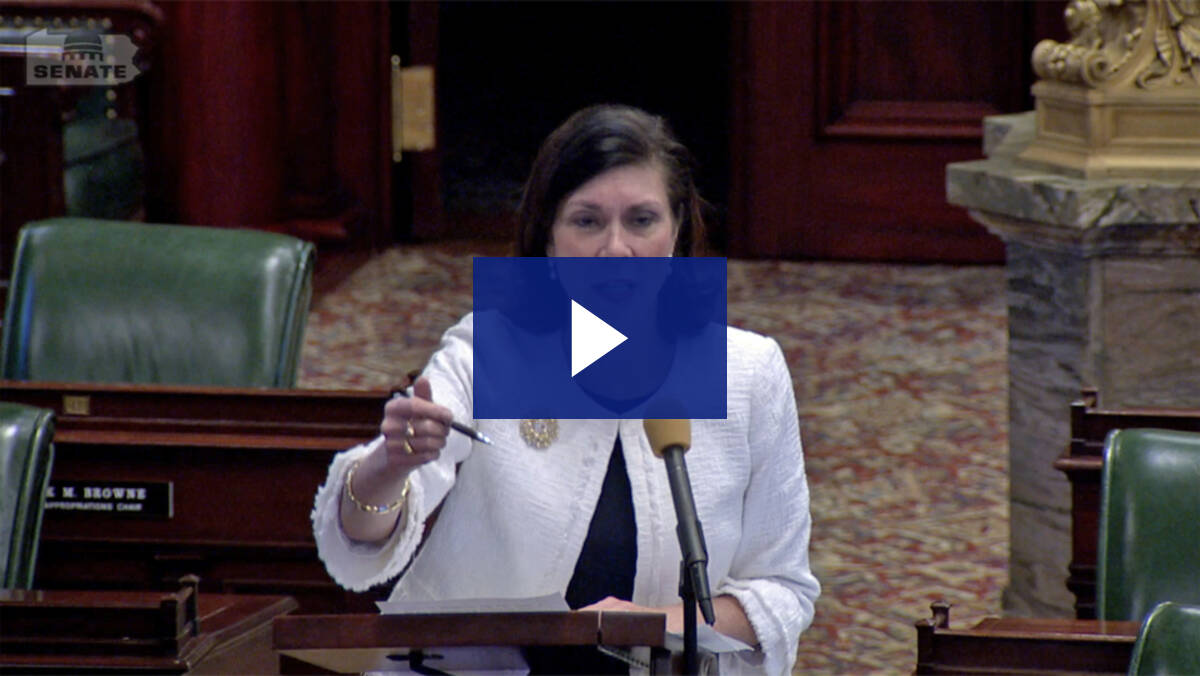 I followed up with my line of questioning for nursing home administrators about the reporting requirements they are obligated to meet. Last week, the Department of Health issued guidance that states a nursing home could be fined $300/day with the administrator risking up to a month in jail if a report is completed incorrectly. I asked about the reporting requirements which you can watch below.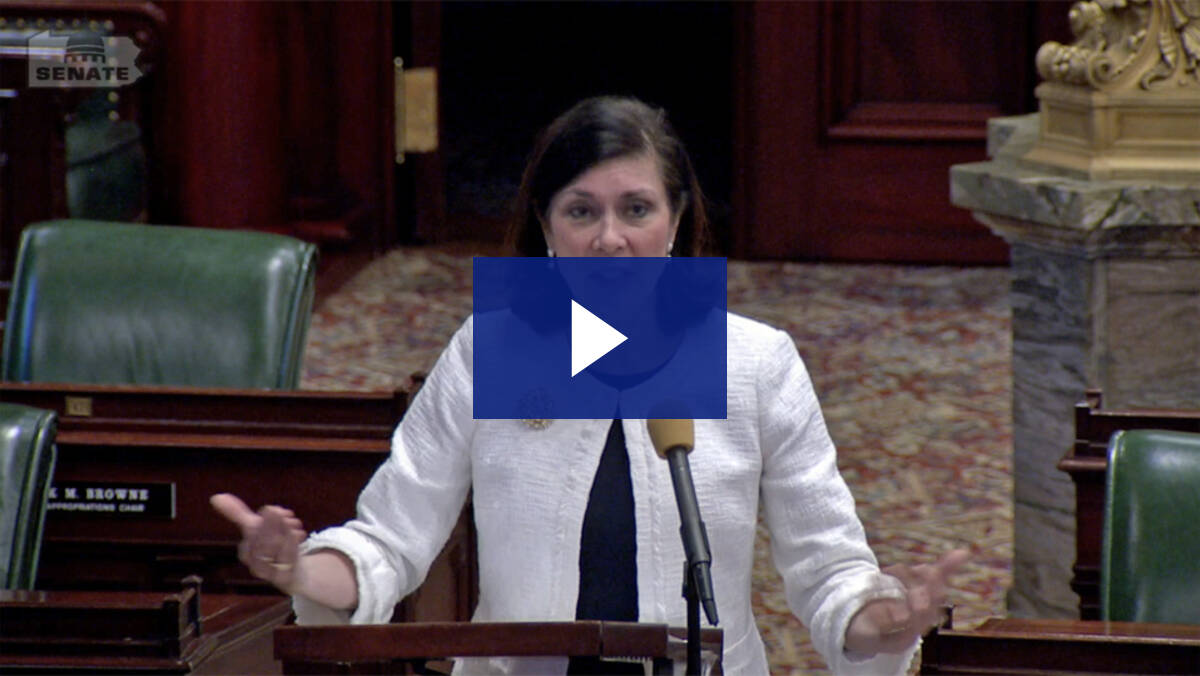 Video and testimony from the hearing are available here.
Be safe this Fourth of July
As we all look forward to celebrating our Independence Day, it is very important that those of us who plan to set off fireworks do so safely, in accordance with Pennsylvania law, and with consideration for our neighbors.
I have received numerous emails and calls from citizens across York County who are frustrated that their neighbors are setting off fireworks in apparent violation of the state's recently updated fireworks law, and, at times, without consideration for the safety and well-being of their neighbors.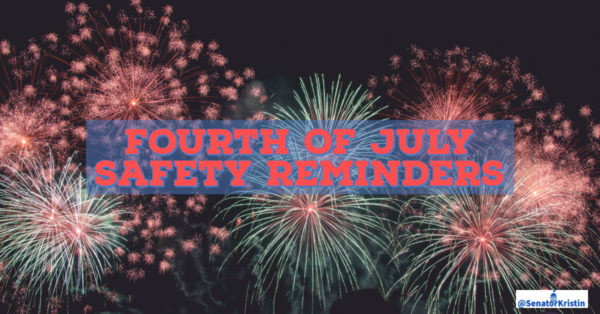 Unsafe fireworks practices have led to personal injury and property damage in York County.
In 2018 the Consumer Products Safety Commission estimated that 9,100 people were treated in hospital emergency rooms for fireworks-related injuries, one-third of them children, across the country. You can read the report here.
If you plan on setting off fireworks over the next week, I ask that you please take a moment to review the law:
You must be at least 18 years of age to purchase and use consumer-grade (not ground, hand-held sparkling devices, toy caps, novelties) fireworks. The law prohibits you from setting off fireworks on public or private property without consent of the property owner, nor are you permitted to shoot fireworks within 150 feet of an occupied structure. I continue to receive reports of fireworks being set off in highly populated areas with no regard to the law. This is illegal and if you suspect someone is igniting fireworks in violation of the law, please contact your local police department.
Municipalities have also adopted ordinances pertaining to fireworks. Please be sure to check with your municipality to ensure you are in compliance with all local ordinances.
More information be found here.
Please do your part to ensure a safe and enjoyable Fourth of July fireworks experience for everyone!
Honoring Dallastown's Corporal Cohen's service, selflessness and ultimate sacrifice with bridge dedication
Earlier this week, the Senate and House sent Governor Wolf my bill that would dedicate the bridge over Inners Creek along Iron Stone Hill Road near Lake Redman as the Corporal Michael Cohen Memorial Bridge.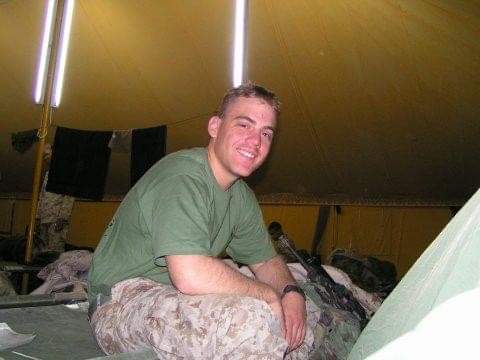 Corporal Cohen was a Dallastown Area High School graduate who enlisted in the U.S. Marine Corps. while he was working on his computer science degree at York Technical Institute. He moved up his enlistment date following the attacks of September 11.
He was involved in what would be known as the "bloodiest battle since Vietnam" when he lost his life on November 22, 2004 in Fallujah, Iraq.
Family and friends of this fallen Marine reached out to me to see if we could forever remember Corporal Cohen by dedicating this local bridge in his honor.
Volunteers will periodically place flags and flowers around a bench with a plaque in his honor. While we should always say thanks and honor the service of every veteran, it is especially important to remember the service and ultimate sacrifice of this local hero.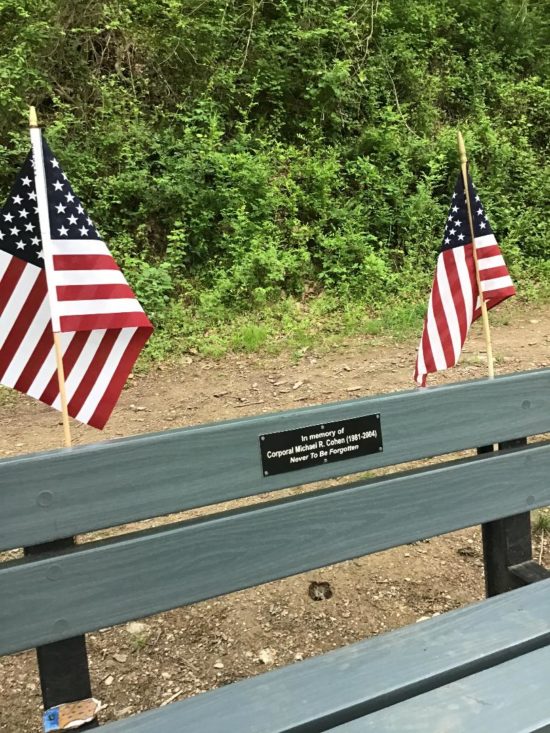 You can read more about my bill that was sent to the governor's desk here.
Senate approves bill drafted by local Sgt. Harold Redding to commemorate Veterans of Persian Gulf War and Global War on Terrorism
The Senate gave its unanimous support to legislation I sponsored that would designate March 6 as Persian Gulf War Veterans Day and October 7 as Global War on Terrorism Veterans Day in the Commonwealth.
More than 2.5 million Americans served and over 6,000 Americans, including 324 Pennsylvanians, paid the ultimate sacrifice over these two conflicts.
Spring Grove's Sgt. Harold Redding brought the issue to my attention and I was pleased to work with him on this much-needed state recognition of these two major conflicts that claimed the lives of so many Americans.
Under the bill, the governor shall annually issue a proclamation encouraging all public schools and educational institutions to observe these special days by conducting exercises recognizing the contributions and sacrifices made by these veterans.
You can learn more about this bill, which was referred to the House of Representatives, here.
Bipartisan police reforms receive unanimous support in Senate
On Wednesday, the Senate unanimously approved two measures aimed at improving police training and reducing deadly force incidents across the state. The action followed two days of public hearings held last week on ensuring accountability and equality in law enforcement and the criminal justice system.
The Senate approved Senate Bill 459, which would provide law enforcement agencies with record keeping and reporting requirements regarding the use of force and deadly force by law enforcement officers. It also requires a statewide report to be compiled annually on use-of-force incidents.
I also supported Senate Bill1205, which would prohibit the use of chokeholds except in situations when the use of deadly force is permitted. A chokehold is defined as "a physical maneuver that restricts an individual's ability to breathe for the purposes of incapacitation."
The bill also requires law enforcement agencies to adopt a use of force policy and to train officers on procedures allowed under the policy.
The Municipal Police Officers' Education and Training Commission will be required to certify the adoption of the use of force policies and to report to the Pennsylvania State Police which departments have and have not adopted these policies.
I am hopeful the Senate will continue to work in a bipartisan manner to be a national leader in these reforms that have been suggested from groups ranging from law enforcement agencies to civil rights groups.
Rules for you and me, and rules for the governor
Last weekend, the York Daily Record printed my op-ed that I shared with you in an earlier update, which outlined rules created by the governor that you and I must follow, but not the governor or his administration.
Here is a brief excerpt from my op-ed:
We need leaders at all levels of government to not just talk the talk, but walk the walk. Unfortunately, we have seen something very different from state leaders in recent weeks.
At Governor Wolf's news conferences – which until recently were not actually open to reporters – he has stressed his understanding of the hardships faced by employers and employees, since he was once a business owner.
He fails to mention that the cabinet-making business bearing his family's name remained open during this pandemic. Meanwhile, another cabinet manufacturer in York County was deemed "non-life sustaining" and was denied a waiver from the Department of Community and Economic Development.
When out-of-work Pennsylvanians protested the governor's shutdown orders in cities throughout the state, Pennsylvania Department of Health Secretary Levine said these protesters pose a "public health risk." The governor referred to those who defied his orders as "cowards" and "deserters." However, the governor later stood shoulder-to-shoulder with protestors in a march through Harrisburg in what he admitted was a direct violation of his own orders.
Even as nursing homes have been devastated by this virus, accounting for two-thirds of all deaths statewide, universal testing at these facilities has now been delayed until July 24. Meanwhile, the Secretary of Health moved her mother out of a personal care facility at the outset of the pandemic to protect her from COVID-19, while mandating these facilities continue to accept residents who tested positive for the virus.
You can read the full op-ed here.
Senate committee advances bills to improve access to high-speed internet
The Senate Communications and Technology Committee, which I chair, approved three bills to address our digital divide. With the challenges of working and learning from home, it is important that we take proactive steps to connect more individuals to high-speed internet.
One bill we unanimously approved would create a broadband accessibility funding program that will provide greater oversight of any federal funds to go towards this major need in our state – connecting more Pennsylvanians to high-speed internet. The bill also terminates a $5 million tax credit program that is a waste of taxpayer resources. A report published this past January found that 90 percent of the projects that used this tax credit would have happened without the tax credit. This is the sort of government waste that I am trying to fight and end as your state senator.
We also approved a Senate bill and House bill that mirror one another that would update an archaic law that allows electric cooperatives to use existing utility poles to place fiber-optic lines. As the law is currently written, these poles are only allowed to be used for electricity and phone lines. These cooperatives are forced to file an application for an easement to each line, which takes time and costs money, therefore slowing the ability to provide high-speed internet to more homes.
All three bills are now reported to the full Senate for their consideration.
You can watch our voting meeting in its entirety here.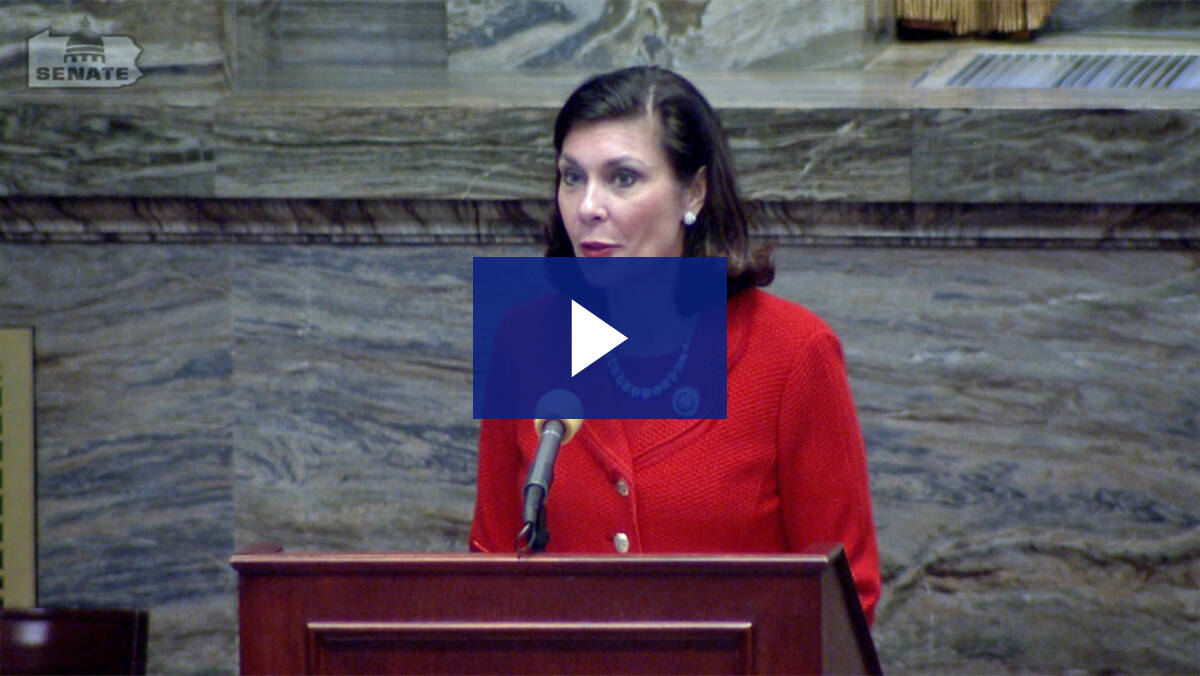 You can learn more about the meeting and the bills we passed here.
Senate approves new marketing tool for veteran-owned businesses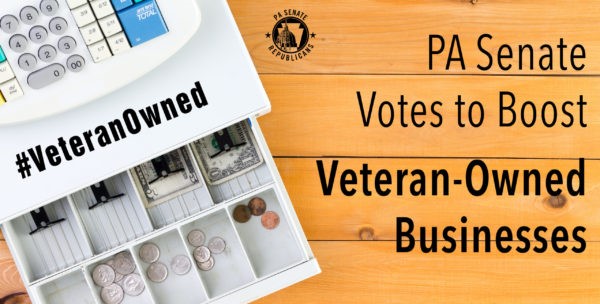 Pennsylvania veterans, reservists and members of the National Guard who own their own business could soon have a valuable new marketing tool under a bill approved by the Senate this week.
The bill would direct the Department of Military and Veterans Affairs to create special logos to promote veteran-owned businesses, creating new opportunities for Pennsylvanians to support the brave men and women who have served in the military at a time when that support is desperately needed during the state's recovery from COVID-19.
Lawmakers approve bill to require insurance coverage for additional breast cancer screenings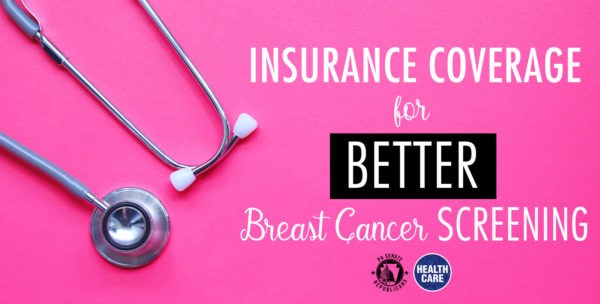 Dense breast tissue and other factors can make it more difficult to detect breast cancer early in some women, heightening the long-term risks. The Senate approved a bill this week that would require insurance companies to cover supplemental screenings if a physician believes a woman is at an increased risk for breast cancer due to these conditions.
New guidance released for veterinary care, reopening senior centers
While we await a decision from the Pennsylvania Supreme Court on whether Governor Wolf must perform his constitutional duty to end the current disaster declaration in accordance with state law – a ruling that could come as soon as next week – the Wolf Administration has released guidance for veterinary care and reopening senior centers, adult day centers and other senior services.
New veterinary guidance allows for the resumption of non-essential services and routine or elective surgical procedures, like spaying and neutering.
Guidance from the Department of Aging includes procedures to resume operations at adult day centers, senior community centers and aging and protective services that involve in-home visits.
PennDOT maintenance projects planned for next week
Below is a list of PennDOT maintenance projects planned for York County next week.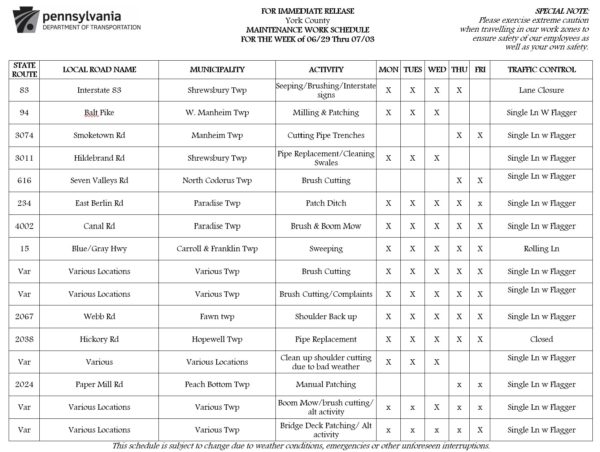 On deck
The Senate of Pennsylvania reconvenes on Monday, June 29 at 1 p.m.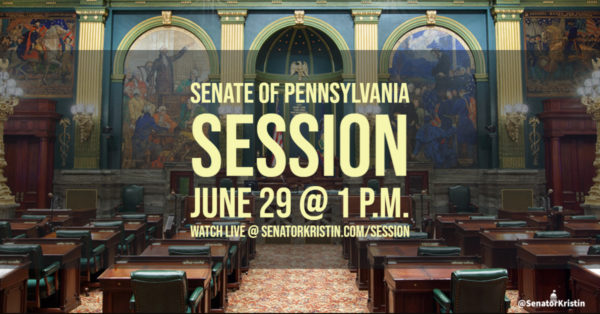 You can find out more about next week's Senate session by visiting www.SenatorKristin.com/session.