In this update:
Senate and House team up to form Broadband Caucus
Workforce development summit focuses on growing local economy
REAL ID event helps hundreds of local residents
Sunset bike tours explore sections of York County's rail trails
Speaking with Dallastown High School students
Congrats to York's newest Eagle Scout
Thanking volunteers who help with civic organizations
Honoring our First Responders
Senate offices closed for Good Friday
Celebrating Easter and Passover
---
Senate and House team up to form Broadband Caucus
I've heard from many individuals in southern York County with challenges accessing high-speed internet. The goal of creating a joint Senate and House Broadband Caucus is to ensure the issue does not get lost in the shuffle in Harrisburg and that we keep a focus on what needs to be done to make Pennsylvania more competitive and a more desirable place to live, work and raise a family.
I look forward to co-chairing the caucus with Rep. Pam Snyder (D-Washington). We chaired the bipartisan House Broadband Caucus last session.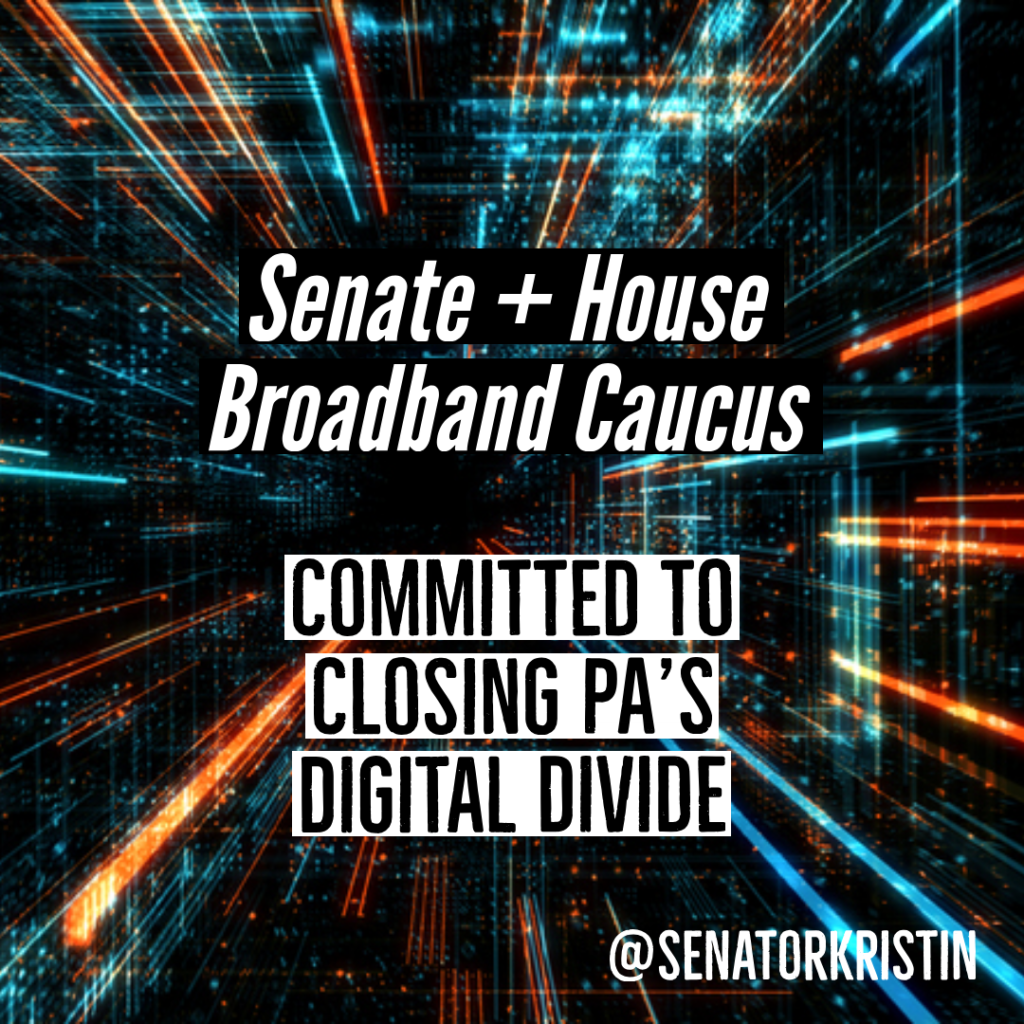 While our caucus cannot officially vote on any measures, we believe that the ongoing advocacy of the caucus in the past landed Pennsylvania an opportunity for major private sector investment to build out capacity to bring high-speed internet to new areas in the Commonwealth.
A recent Penn State study showed over 11 million Pennsylvanians lack access to high-speed broadband. The original estimate was around 700,000.
Read more here.
You can listen to my comments about forming the Broadband Caucus here.
Workforce development summit focuses on growing local economy
On Tuesday, I participated in a comprehensive workforce summit at Harrisburg Area Community College's York Campus. The event was held by the York County Economic Alliance.
The event, dubbed "Pathways to Prosperity," focused on eight key goals, including: preparing our workforce for the future, identifying needs and improvements, removing employment barriers, training current workforce, match education with employers' needs, raise awareness of community, support funding resources to grow jobs and talent retention efforts.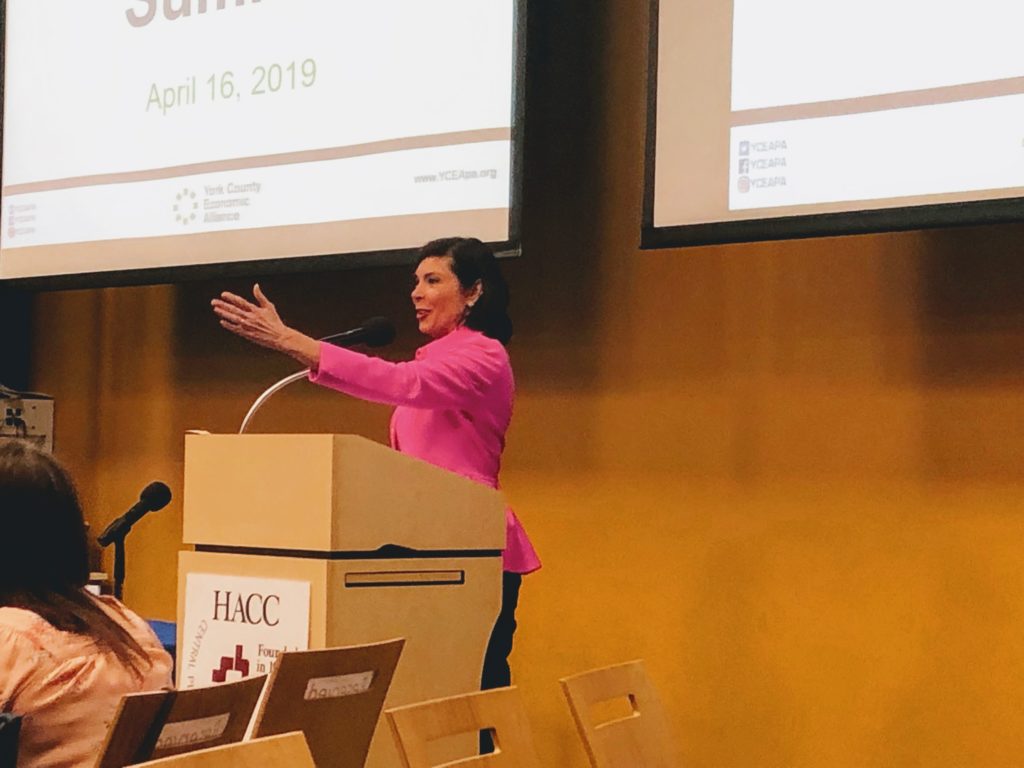 I was honored to offer a few remarks about our ongoing efforts in Harrisburg to reduce barriers employers and employees face in the workforce.
You can also watch my interview with Elaine Bonneau, who serves as the Director of Downtown York, and Congressman Lloyd Smucker about efforts to retain and attract a talented workforce here.
Next week, I will be unveiling significant legislation to remove bureaucratic red tape that continues to hold our state's economy back from achieving its full potential.
Removing unnecessary regulations that have grown exponentially at all levels of government is not just good for growing jobs, it will help improve the economy to improve our state's fiscal health.
I look forward to sharing that information with you next week!
Stay tuned to my Facebook Page for a livestream of that event on Wednesday morning at 9:30 a.m.
REAL ID event helps hundreds of local residents
On Monday, I teamed up with Representatives Kate Klunk and Mike Jones to host a REAL ID pre-verification event with officials from PennDOT.
We were able to assist over 200 residents, several of whom were able to have their documents pre-verified in order to obtain a REAL ID.
REAL ID was a federal mandate that was passed in 2005 with the intent of ensuring individuals who board commercial flights or enter secure federal government buildings are who they say they are. It was a federal legislative response to the terrorists of the 9/11 attack, who obtained fake driver's licenses to board flights.
The federal government is requiring Pennsylvania to provide these forms of identification for residents who want to fly commercially, enter a federal building that requires ID or seek to enter a military base. Other identification will also suffice in the absence of a REAL ID, like a passport. Pennsylvania law does not require you to obtain a REAL ID, but provides you with the choice of either a REAL ID compliant driver's license or a regular driver's license.
I've heard the complaints about the backlog at the local Driver's License Center in York. This event provided local residents with the ability to pre-verify documents before submitting for a REAL ID. Thank you to those who were able to attend and for your patience. The feedback from everyone has been very helpful in how we can streamline this process in the future.
Pennsylvania residents will not need to show a REAL ID compliant license until October 1, 2020.
Sunset bike tours explore sections of York County's rail trails
The York County Department of Parks and Recreation is hosting several sunset bike rides on local rail trails, starting at 6:30 p.m. and concluding by 9 p.m.
Below is a list of rail trail parking lot locations where the group will meet before riding on the date indicated:
Glatfelter Station – April 23
Seven Valleys – April 30
Hanover Junction – May 7
Railroad – May 14
New Freedom – May 21
Park volunteers take riders 11-15 miles on a roundtrip ride. The department asks that riders bring a bike, helmet, light, water and snack money.
Directions to the lots can be found at on the department's website.
There is no fee or pre-registration required. Cancellations due to weather will be posted on York County Parks' and Sunset Scramblers' Facebook Page or you can call 717.840.7440 to find out the status of the ride.
Speaking with Dallastown High School students
On Tuesday, I had a great conversation with students in Mrs. Dallmeyer's and Mrs. Thoman's 11th grade Government and Politics classes at Dallastown Area High School! These students are our future voters, taxpayers and elected officials! We talked about my role as a state senator, their responsibility as citizens, how our government works, and their opinions on many issues! I always appreciate taking the time to meet with our next generation and explaining how important it is to get involved with all levels of government.
Thank you to the students for the engaging conversation and interest in state government!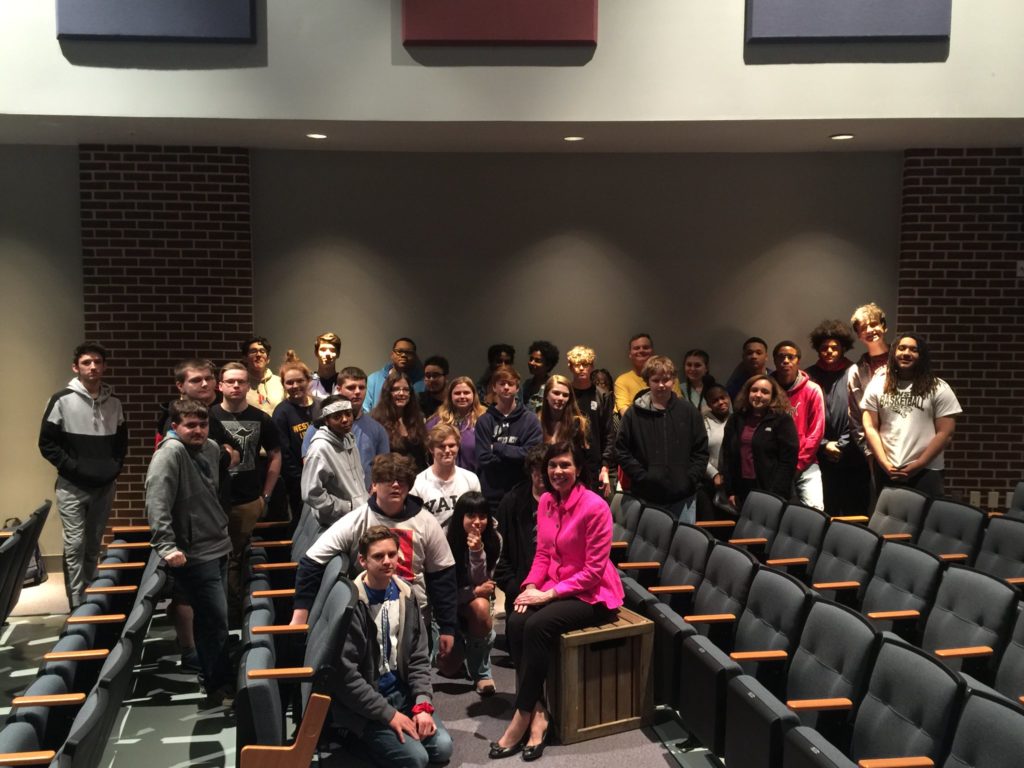 Congrats to York's newest Eagle Scout
Congratulations to Jack Stump of Troop 94 in West Manchester Township on achieving the rank of Eagle Scout! It was an honor to join his family, friends, and fellow scouts to celebrate his significant achievement on Tuesday!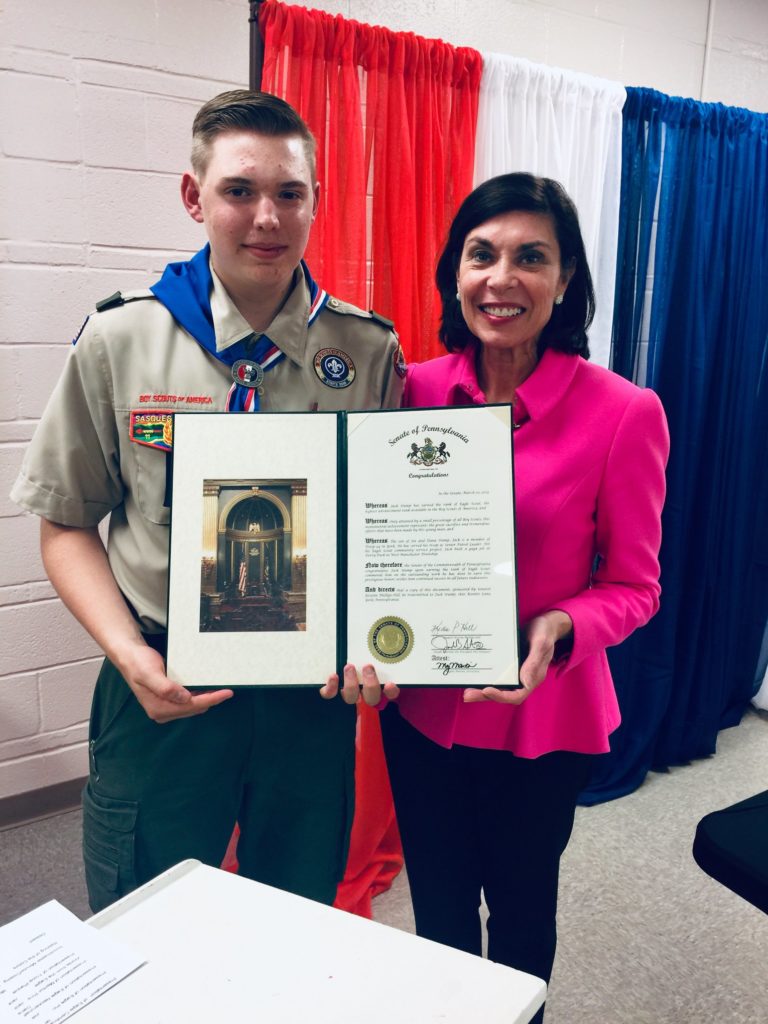 Jack, the son of Joe and Dana Stump, built a gaga pit at Derry Park in West Manchester Township as his Eagle project. Well done, Jack!!
Thanking volunteers who help with civic organizations
National Volunteer Week is an opportunity to thank the many incredible volunteers that donate their time and talent to keep so many organizations running that care for our friends and neighbors, lift up our community, and provide services that wouldn't otherwise exist!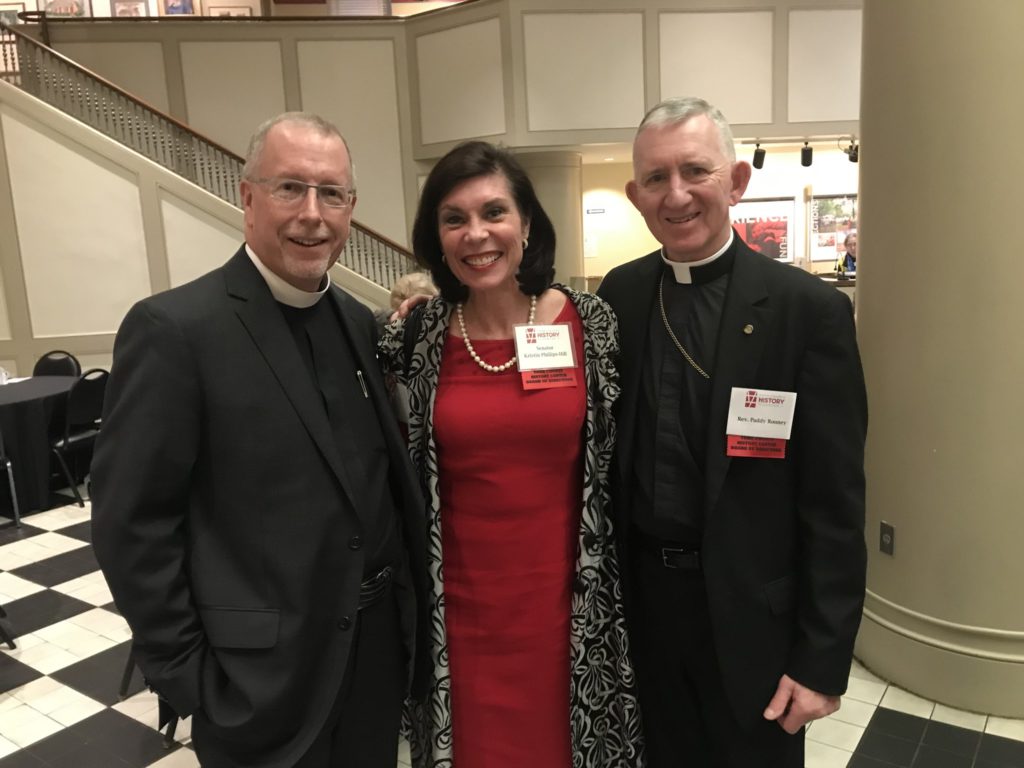 I was happy to join the York County History Center to celebrate and thank the wonderful volunteers that preserve and share our history last week!
Honoring our First Responders
On Saturday, I was fortunate to attend Yoe Fire Company's Annual Appreciation Banquet. I joined Reps. Mike Jones and Stan Saylor in thanking all of the officers and members for their service keeping the community safe!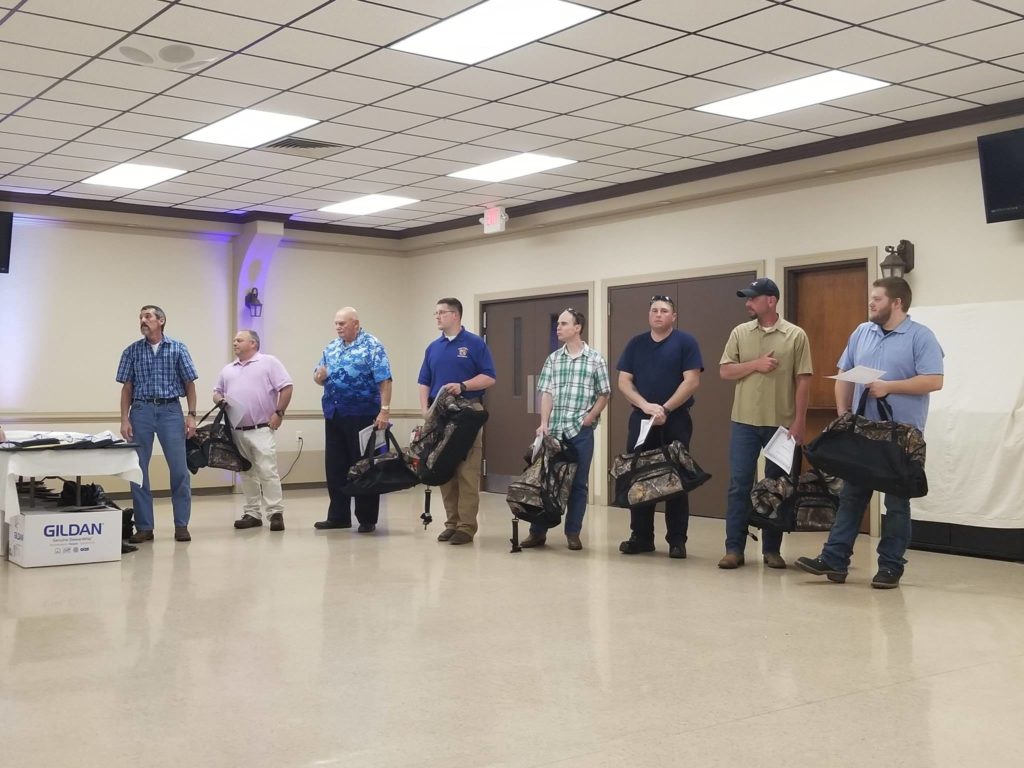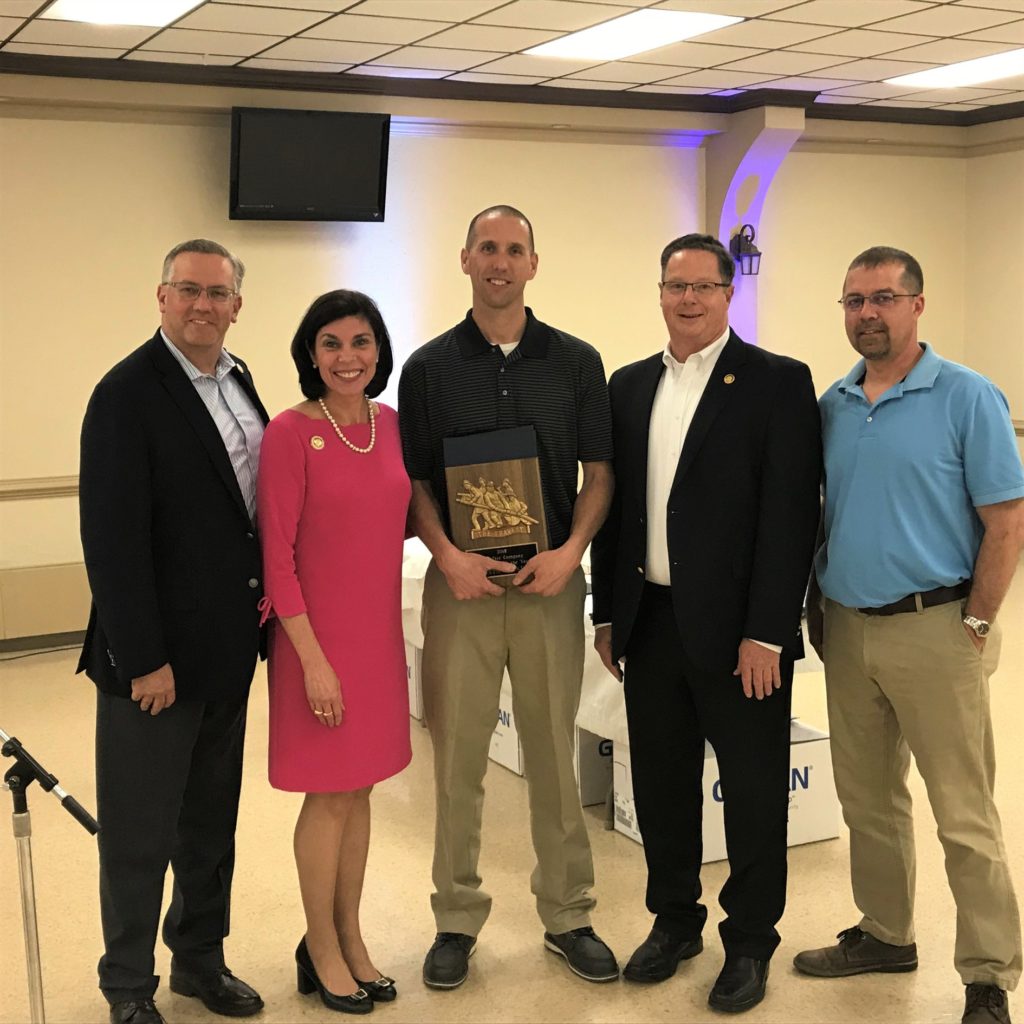 Congratulations to the Top Ten Responders as well as Firefighter of the Year Kevin Gibney, Member of the Year Chuck Strouse, and President Barry Myers who received a special presentation from the Company's members designating him "Chief of Our Hearts". Members were also honored for their years of service including: Randy Sharp – 25 years, Grant Gouker – 30 years, Yvonne Emenheiser and John Sanford – 35 years, Diane Kuelske, Kenneth Kuelske, Patricia Myers, Donald Potter, and Robert Strobeck – 40 years, and Terry Fix – 60 years.
Senate offices closed for Good Friday
Please be advised that both our local office and Capitol office will be closed today (Friday, April 19) for Good Friday. You can always visit our online office at www.SenatorKristin.com. My staff and I will be happy to help you when we reopen on Monday, April 22 at 9 a.m.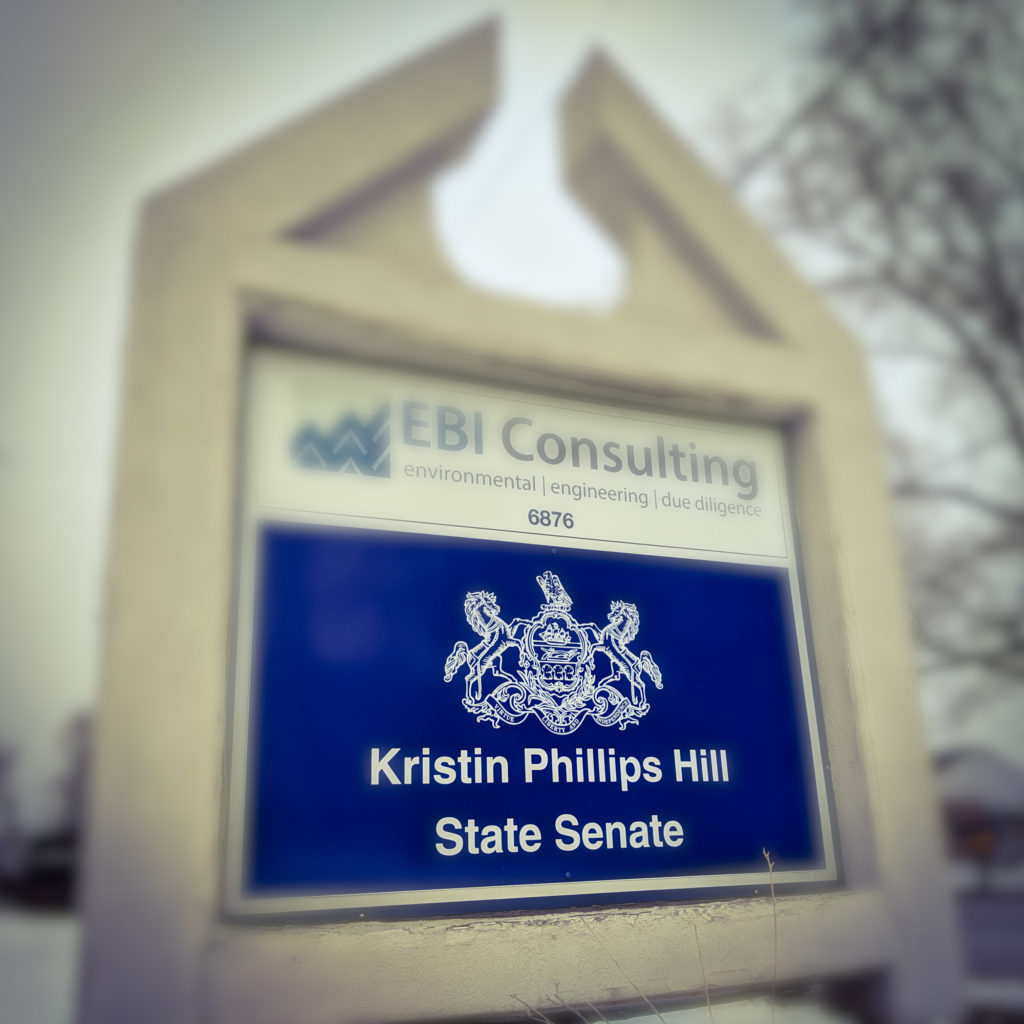 Celebrating Easter and Passover
Like many local residents, this weekend holds a special significance for me and my family. As we spend time with family and friends celebrating our respective faiths, I want to wish you and your family a joyful celebration. To those of the Christian faith, I want to wish you and your family a Happy Easter. To those of the Jewish faith, I want to wish you and your family a Happy Passover.
May we take time to reflect on all of our blessings we enjoy in our respective faiths as well as collectively as Pennsylvanians.