Temporarily closing office to visitors, suspend in-person meetings to stop spread of COVID-19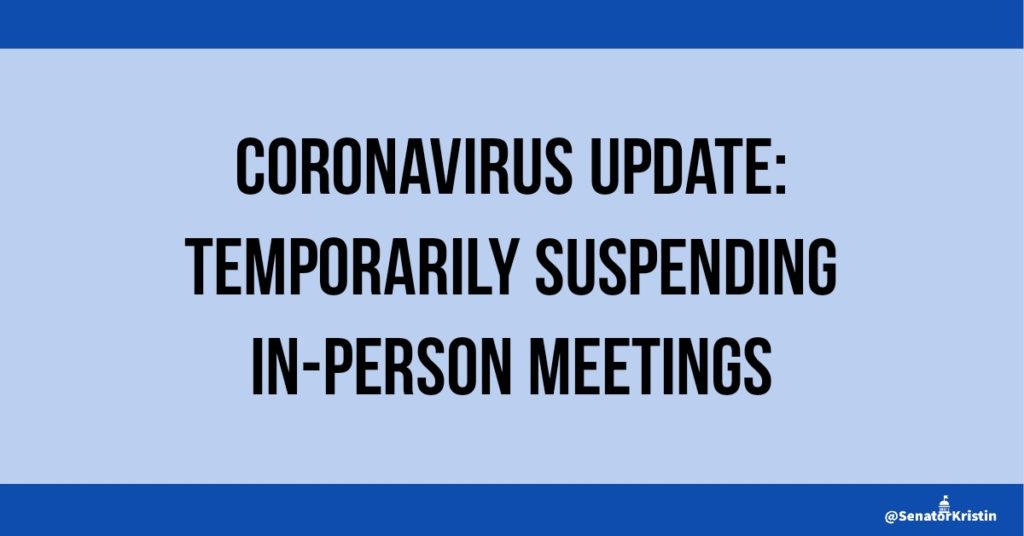 Under the strong advisement of public health experts at the federal, state and local level, I have made the difficult decision to temporarily suspend all in-person meetings and office visits at our district office in Springfield Township as well as at the state Capitol until further notice.
This will also include a temporary suspension of our mobile office hours, including Thursday's planned office hours in Manchester Township, throughout the county until further notice.
Last week, Governor Wolf shut down the state Capitol to all visitors.
The important thing is to be a partner with the medical community to stop the spread of COVID-19. Elderly and individuals with compromised immune systems are at the highest risk.
Despite the temporary in-person and office visit suspension, our offices are answering phone calls and responding to voicemails at 717-741-4648 or 717-787-7085. I am also checking emails (SenatorKristin@pasen.gov) and responding to web contacts at www.SenatorKristin.com/contact-me.
Since the news and latest information the spread of COVID-19 changes by the minute, I would strongly encourage you to follow me on Facebook and Twitter for the latest updates. (Even if you do not have an account on either platform, you are able to view any updates at any time.) I will continue to post all relevant information from the state as well as school districts and other local entities that are of interest to our community.
One of the things I am hearing a lot about is how we can support our local businesses during this time of uncertainty and difficulty. Below are a few tips on how you can help them out.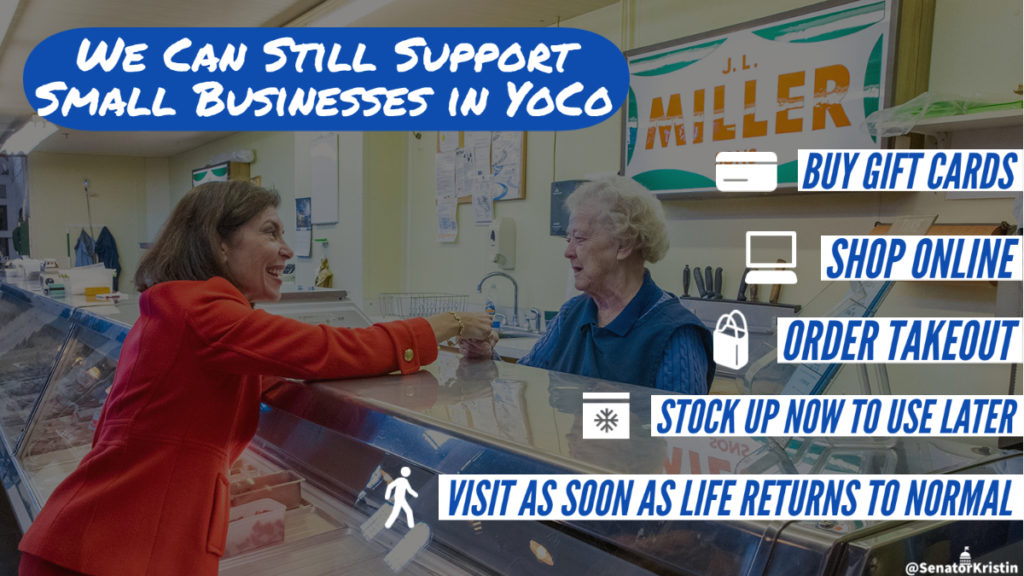 Anyone with questions regarding COVID-19 should call the PA Department of Health at 1-877-PA-HEALTH (1-877-724-3258) or visit www.health.pa.gov.
Here is some helpful tips from the Pennsylvania Department of Health on how to fight the spread of COVID-19:
practice good hand hygiene
cover coughs and sneezes with elbow/tissue
avoid touching your eyes, mouth and nose
clean frequently touched objects/surfaces
stay home when sick
avoid being around sick people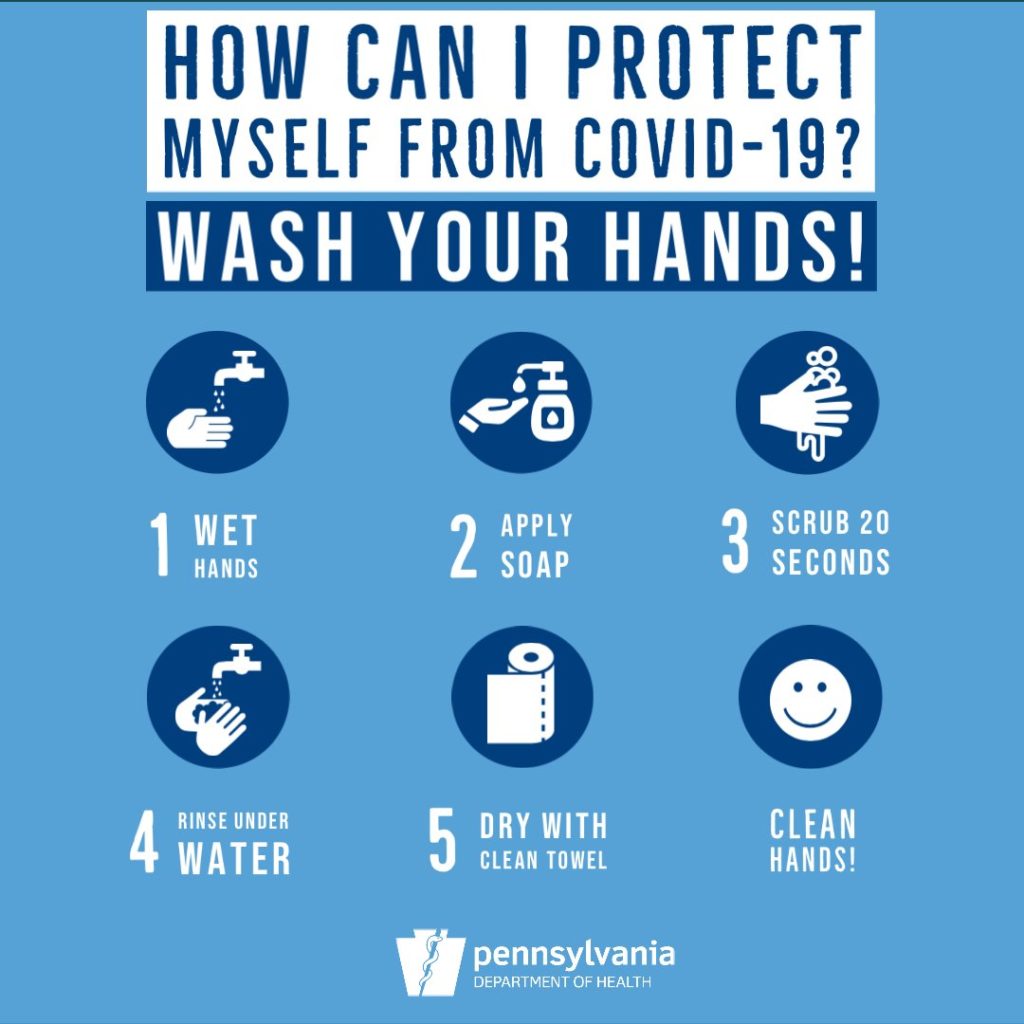 Governor urges closure of bars, restaurants, other venues for two weeks
To limit the number of in-person contacts that could spread the coronavirus, Governor Wolf urged the closure of all non-essential businesses effective tonight at midnight. Per the governor's office: Non-essential businesses include community and recreation centers; gyms, including yoga, barre and spin facilities; hair salons, nail salons and spas; casinos; concert venues; theaters; bars; sporting event venues and golf courses; retail facilities, including shopping malls and except for pharmacy or other health care facilities within retail operations.
Businesses that offer carry-out, delivery, and drive-through food and beverage service may continue to do so.
Essential businesses like healthcare providers, grocery stores and gas stations may remain open, according to the governor.
More guidance from the governor and his administration, along with contacts for any questions you may have on this latest news, can be found here.
You can watch the governor's full announcement in the video below:
Information for employees who may be affected by the shutdown is available from the Department of Labor and Industry here.
As always, please check my Facebook and Twitter for the latest updates on COVID-19.