In this update:
Senate budget hearings mark start of budget negotiations
Bipartisan proposal to root out fraud in state government
Special Senate committee set to begin bipartisan election review
Lawmakers seek to put the brakes on new bridge tolling plan
Application period opens on Monday for small businesses in hospitality industry impacted by COVID-19
It's time to Prioritize Pennsylvania Small Businesses – tune in on Monday at 10 a.m.
Upcoming PennDOT projects
On deck
---
Budget hearings mark start of budget negotiations
This week kicked off the first round of state budget hearings with the Senate Appropriations Committee, on which I serve.
The hearings included testimony from senior officials in the Independent Fiscal Office, Department of Revenue, Pennsylvania Lottery, Department of Conservation and Natural Resources, Department of Human Services, Department of Environmental Protection, and the Department of State.
A hearing with PennDOT was postponed due to a scheduling conflict.
Below are links to the questions I raised on behalf of the residents of the 28th Senatorial District:
The conversation with Independent Fiscal Office Executive Director Matt Knittel centered on how seriously the Governor's proposed 46% income tax hike would impact small businesses as well as how the pandemic affected local school property taxes.
The Department of Revenue's onerous filing requirements and longer wait times for customer service calls continue to frustrate everyone and I questioned Secretary of Revenue Dan Hassell about what efforts the Department is making to improve their service.
During the hearing with the Department of Conservation and Natural Resources, the merit of a 20-year contract with an out-of-state middleman to market the state's infrastructure for broadband was a focal point in my discussion with the Secretary. To date, the contract has yielded zero results for Pennsylvania taxpayers and inhibits our efforts to expand access to underserved communities.
The Secretary of Human Services was questioned about the hundreds of millions of dollars in new spending and supplemental spending that was not included in the state budget, as well as how we can better forecast the need for services.
Over the past year we have seen an alarming drop in child abuse reports that have coincided with more severe cases of abuse being reported by hospitals. I asked Department of Human Services Secretary Miller for an update on how the Department is working to protect Pennsylvania's most vulnerable children when they are not near their teachers, counselors and other mandated reporters.
The Commonwealth continues to experience systemic problems with our oil and gas permitting process, including major delays in awarding permits. During the hearing with the Department of Environmental Protection, I queried the Secretary as to what actions are underway to resolve these problems and improve customer service.
During the 2020 fall election, millions of dollars in private funds were distributed to county election offices to assist with election operations, raising concerns from voters about potential conflicts of interest and improper influence. To highlight these concerns, I asked Acting Secretary of State Degraffenreid what controls the Department has in place to ensure complete transparency for the money donated by nonprofit organizations to fund county elections.
Next week the Senate Appropriations Committee will hear from the Department of Education and the Pennsylvania State System of Higher Education on Thursday, March 18. As always, you can watch these public hearings live on my Facebook page. More information can be found here.
Bipartisan proposal to root out fraud in state government
I am working across the aisle with my colleague Senator Lindsey Williams on legislation that will protect whistleblowers and encourage the reporting of fraud, waste and abuse.
Our forthcoming legislation, the Commonwealth Fraud Prevention Act for Taxpayer Accountability, will encourage private citizens to come forward as whistleblowers against those filing false or fraudulent claims against the Pennsylvania government. This legislation includes all provisions required for compliance with the Federal False Claims Act, which will allow Pennsylvania to recover an additional 10% of any monies recovered under the law.
We must encourage the individuals who can thwart scams to come forward and save taxpayers thousands, if not millions of dollars. You can learn more here.
Special committee set to begin bipartisan election review
No issue has generated more calls, emails and letters to my office over the past several months than concerns about the 2020 election. A newly created Senate panel will begin a comprehensive review of the 2020 General Election with its first hearing on Monday, March 15, beginning at 10 a.m. The hearing is scheduled to review best practices of election integrity and security from other states.
The Special Committee on Election Integrity and Reform is anticipated to produce a report that will be presented to the General Assembly with recommendations to improve the administration and safety of elections in Pennsylvania.
If you would like to share your own thoughts and concerns, state residents are encouraged to submit comments through this online form.
Lawmakers seek to put the brakes on new bridge tolling plan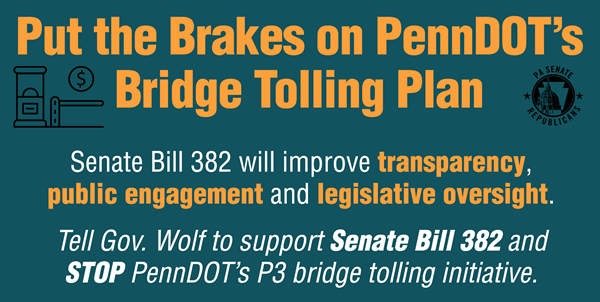 PennDOT recently announced plans to add tolls to nine existing bridges on Pennsylvania's interstate system. Although none of these bridges are here in York County, many community residents have raised concerns about adding tolls to the I-83 South Bridge in Harrisburg and the impact this change could have not only on motorists' wallets, but also on traffic flow and small businesses in the area.
Legislation has been introduced in the Senate to put the brakes on this tolling plan and ensure any future user fees paid by motorists are only enacted through a process that is transparent, incorporates public input and ensures proper legislative oversight and approval.
I joined my colleagues at a news conference this week to announce the legislation and to voice support for voiding the statute that PennDOT is using to enact these new tolls. You can watch the full news conference below.
Application period opens on Monday for small businesses in hospitality industry impacted by COVID-19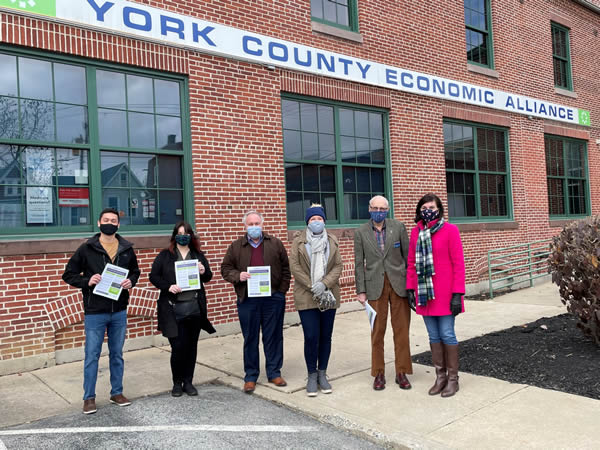 The YoCo COVID-19 Hospitality Industry Recovery Program will provide grants to eligible businesses ranging from $5,000-$50,000 to alleviate COVID-related revenue loss and expenses.
The online application opens on Monday, March 15 at 9 a.m. and will remain open until Wednesday, March 31 at 5 p.m. Last Saturday, I joined the York County Economic Alliance team,
Susquehanna SCORE, community members and other elected officials to visit over 35 businesses throughout Downtown York and Spring Garden Township to create awareness of this new grant opportunity, created by Act 1 of 2021.
Visit www.PreparedYork.com/CHIRP to learn more.
It's time to Prioritize Pennsylvania Small Businesses – tune in on Monday at 10 a.m.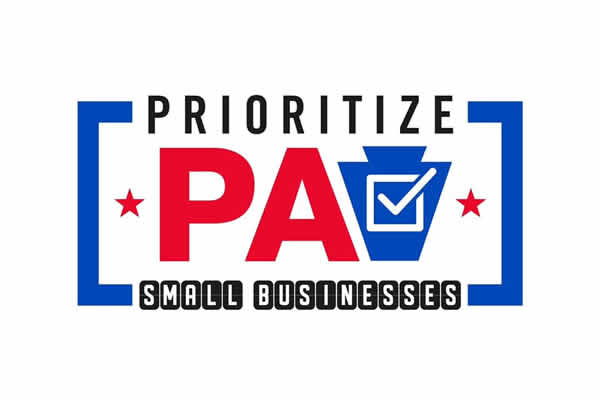 Governor Wolf's arbitrary business shutdowns and arbitrary restrictions have devastated small businesses throughout our Commonwealth, and the new taxes he is proposing on small employers could be a death knell for many companies that are struggling just to keep the doors open and the lights on.
I look forward to joining several of my Senate colleagues for a news conference in Lititz on Monday to unveil a package of bills we are sponsoring to prioritize Pennsylvania small businesses by reducing the financial and regulatory burdens these employers face.
Tune in live at 10 a.m. on my Facebook Page at www.facebook.com/SenatorKristin.
Upcoming PennDOT projects
PennDOT shared with me their list of upcoming scheduled maintenance projects, which you can view below.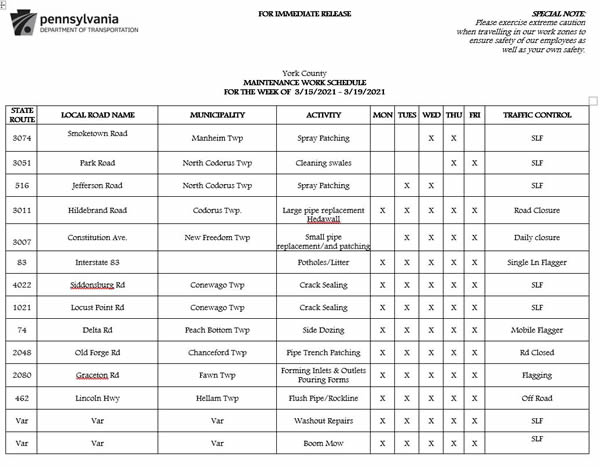 On deck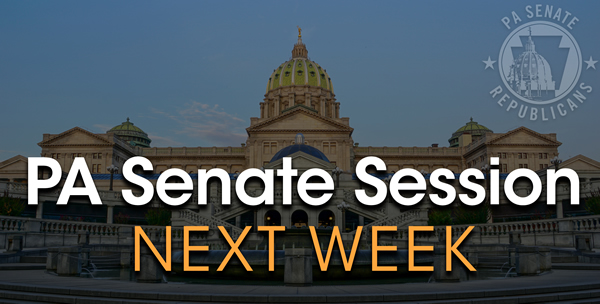 The Senate of Pennsylvania reconvenes for voting on Monday, March 15 at 1 p.m. You can watch session live and review our agenda at SenatorKristin.com/session.