HARRISBURG – Sen. Kristin Phillips-Hill (R-York) raised concerns with Pennsylvania State Treasurer Stacy Garrity during an exchange at a Senate Appropriations Committee public hearing on Gov. Tom Wolf's 2022-23 state budget proposal.
Phillips-Hill asked Garrity about the cost to subsidize state employees who receive the COVID-19 vaccine with an extra week of paid time off for state employees, or a lump sum if the employee does not take the paid vacation. The senator also asked how the program will be paid for since it was announced on Nov. 1, 2021 – after the state budget for the existing fiscal year was already finalized. The governor's plan would either give state employees an additional five days of paid leave or a lump sum payment if the leave time goes unused by the end of March 2022.
"What will this cost taxpayers to subsidize this action by the governor?" Phillips-Hill asked Garrity.
Garrity, who confirmed her department will not participate in the governor's plan, said it could cost upwards of $100 million.
The Associated Press reported that approximately 70,000 employees could be eligible.
During Tuesday's public hearing featuring the Department of Revenue, a deputy secretary testified that only 20% of Revenue employees are working full-time in the office, with the remaining either working from home full-time or on a hybrid basis.
"I want to make sure that my constituents are reassured that even though state employees are working from home, that work is being completed in a timely fashion," Phillips-Hill noted during her line of questioning about the lack of responsiveness from the department to a constituent-related issue.
"The cost of this program does not pass muster when a majority of Commonwealth employees are working from home," Phillips-Hill added.
In addition to the Treasury, the Senate of Pennsylvania is not participating in the incentive.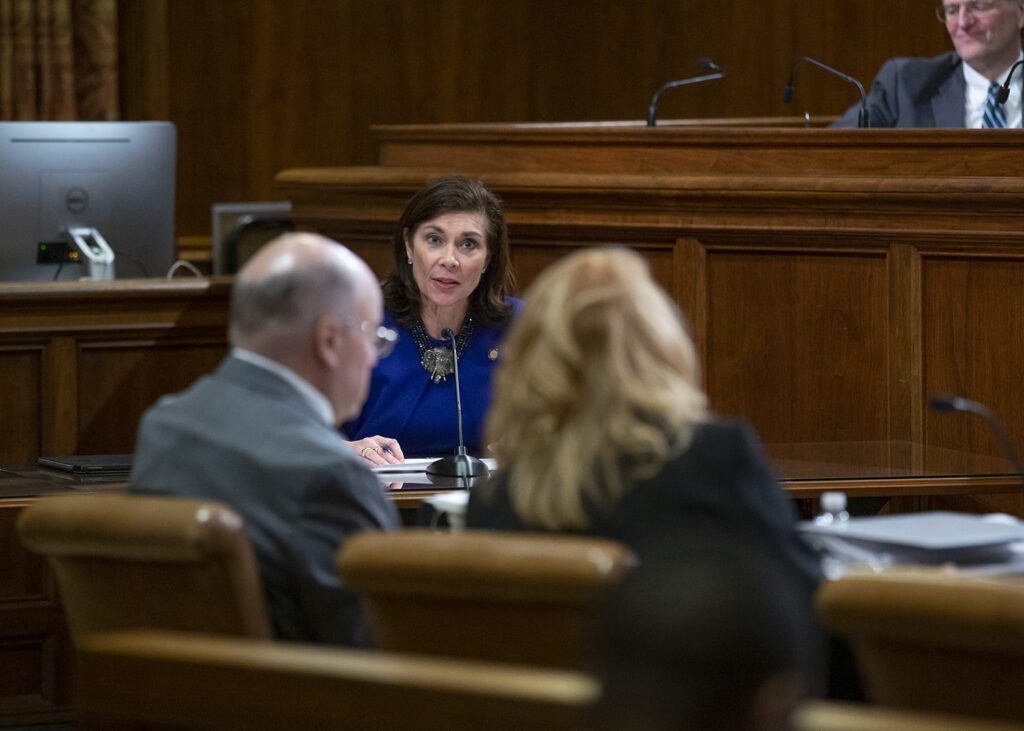 Senator Kristin Phillips-Hill (R-York) questions Pennsylvania Treasurer Stacy Garrity about the cost of Gov. Wolf's vaccine incentive for state employees that would provide a week of additional leave time, or a payout if the time is not used by the end of March 2022.