HARRISBURG – Senator Kristin Phillips-Hill (R-York) was named a 'Guardian of Small Business' by the National Federation of Independent Businesses.
The award is presented to legislators who support pro-small business policies and initiatives.
"The past year has been excruciatingly difficult for our locally-owned businesses and their employees. As we return to normal, the message is the same: our small businesses have been and will always be the backbone of our state's economy," Phillips-Hill said.
She pointed to her recent efforts with Senators Ryan Aument (R-36), Camera Bartolotta (R-46) and Judy Ward (R-30) on the Prioritize Pennsylvania: Small Businesses initiative as a way to help local entrepreneurs recover from the pandemic, as well as propose long-term solutions to address regulatory burdens and regressive taxation.
Last year, the senator sponsored several bills to reopen various small businesses that were targeted by the governor's COVID-19 mitigation closures, including real estate transactions, barbers and stylists, restaurants and bars, gyms and fitness centers, locally-owned garden centers, pet groomers, as well as provide for pandemic liability protections for these businesses to avoid frivolous lawsuits.
"From highlighting the importance of Small Business Saturday with many local proprietors to sponsoring legislation to cut bureaucratic red tape, I am honored to receive this recognition and will continue to support efforts to get government off the back of York County's small businesses," she added.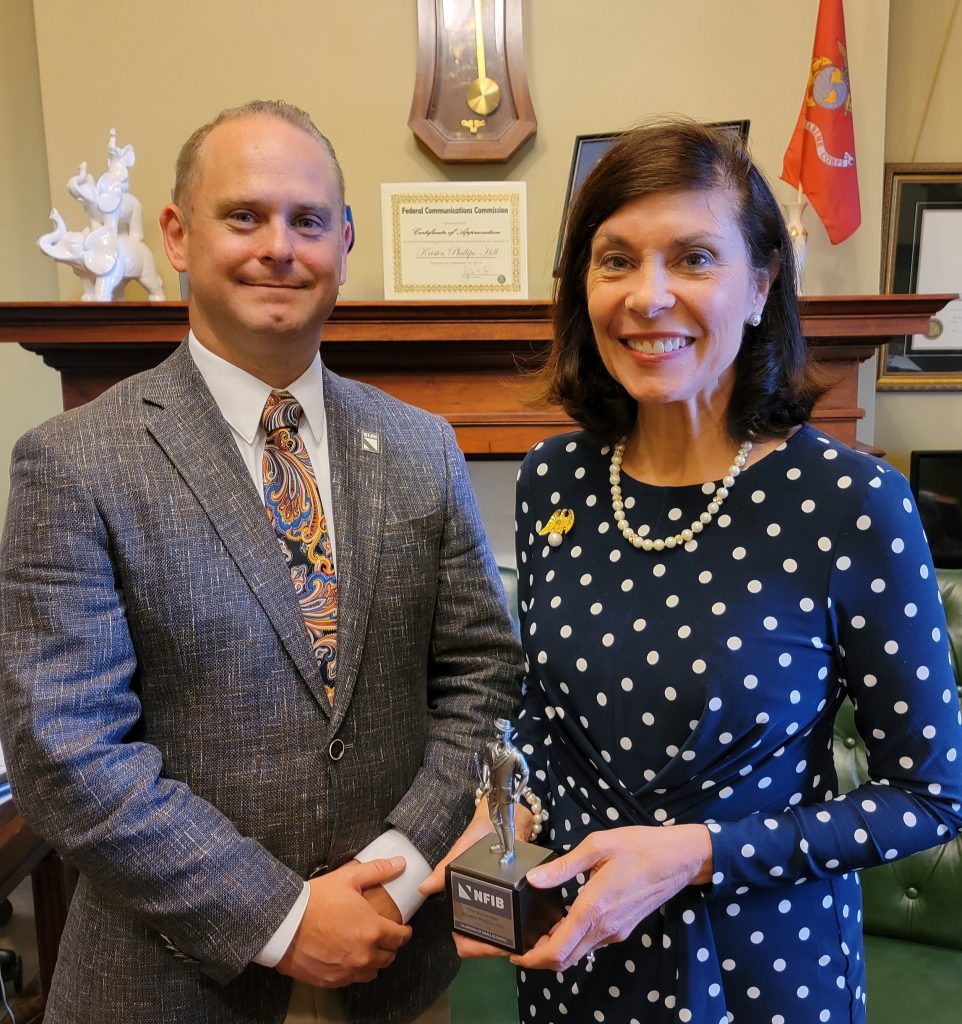 Senator Kristin Phillips-Hill (R-York) receives her Guardian of Small Business award from NFIB Senior State Director Greg Moreland at her Capitol office in Harrisburg.