HARRISBURG – Governor Tom Wolf signed legislation today sponsored by Senator Kristin Phillips-Hill (R-York) that will designate the bridge the carrying Iron Stone Hill Road (State Route 2087) over the Codorus Creek as the Sgt. Christopher M. Wrinkle and Tosca Memorial Bridge.
Sgt. Wrinkle, a Dallastown High School alumnus, was tragically killed when he ran into a burning barracks facility in Herat Province, Afghanistan attempting to rescue his service dog, Tosca.
"We can never repay the debt we owe Sgt. Wrinkle for his uncommon bravery and loyalty," Phillips-Hill said. "We can, however, ensure his legacy is never forgotten by dedicating this bridge in his memory."
Sgt. Wrinkle enlisted in the United States Marine Corps where he served as a Special Operations Multi-Purpose K9 Handler for the 2nd Marine Special Operations Battalion, Marine Special Operations Company G and Marine Special Operations Team 8221 in Herat Province, Afghanistan.
He was deployed on July 1, 2011.
Phillips-Hill said she will hold a special ceremony with family, friends, veterans and local residents to dedicate the bridge when the sign is completed.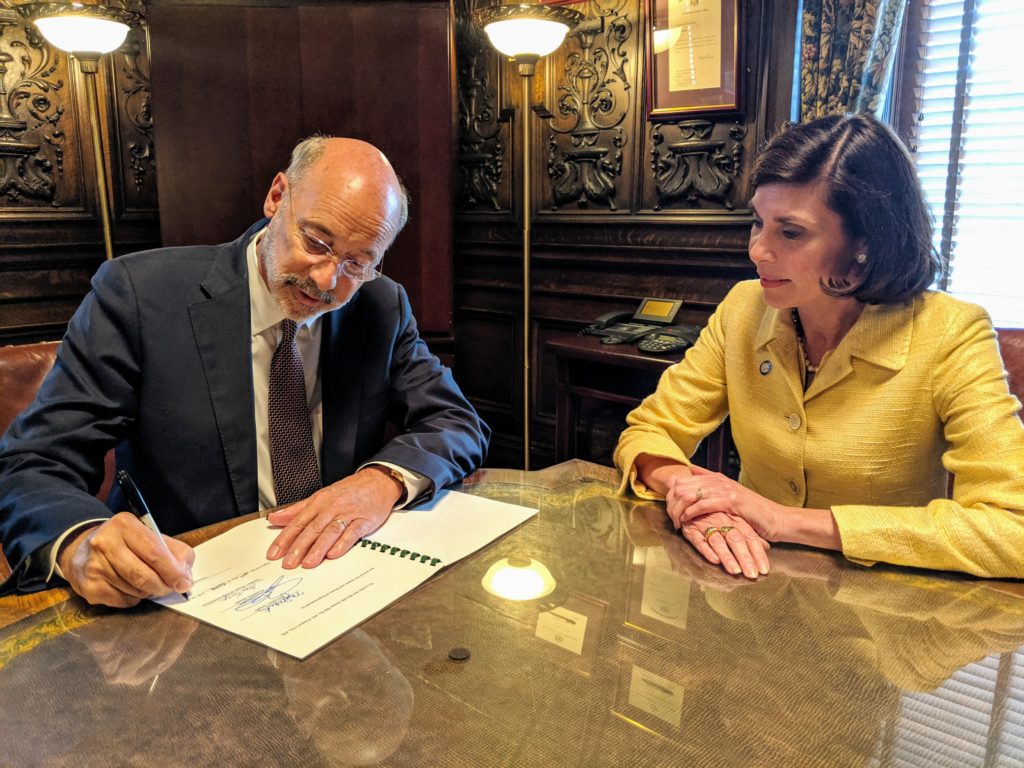 Governor Wolf signs Senator Phillips-Hill's Senate Bill 441 into law at the state Capitol on Wednesday.