HARRISBURG – Senator Kristin Phillips-Hill (R-York) released the latest episode of her podcast today featuring a discussion with Jennifer Storm, Pennsylvania's Victim Advocate.
The podcast discussion focuses on efforts to fight human trafficking in Pennsylvania. Phillips-Hill, a sponsor of legislation to increase penalties on those soliciting services of victims of human trafficking, said the conversation is extremely important in light of recent news stories detailing human trafficking throughout various communities.
"We are learning more and more about the evil ring of human trafficking and I think for the first time, we are treating the individuals who are trafficked as victims," Phillips-Hill said. "I am extremely grateful for the insight of Jennifer Storm on this important topic and think listeners can learn more about our ongoing efforts to end this horrific crime occurring throughout the Commonwealth and across the country."
Phillips-Hill and Reps. Seth Grove (R-York) and Wendi Thomas (R-Bucks) are sponsors of the Buyer Beware Act, legislation intended to shift the focus of state law from punishing the victims of trafficking to punishing those who traffic individuals and those who would buy sex from them.
"The best thing to do is cut off the demand for victims of human trafficking. The Buyer Beware Act would strengthen the tools for law enforcement to keep this crime from happening in Pennsylvania," she added.
Phillips-Hill's podcast can be found on her website at www.SenatorKristin.com/podcast as well as www.soundcloud.com/SenatorKristin.
You can listen to the podcast with Senator Phillips-Hill and Pennsylvania Victim Advocate Jennifer Storm here.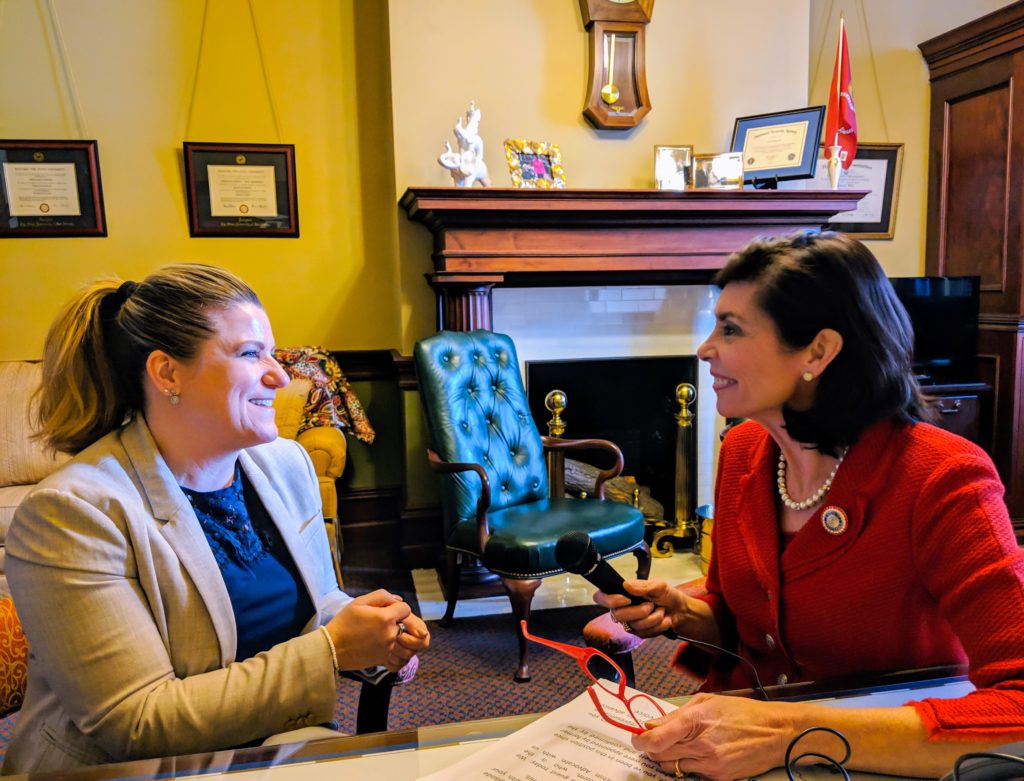 Senator Phillips-Hill, right, discusses the Buyer Beware Act with Pennsylvania Victim Advocate Jennifer Storm, left. The discussion is featured on Phillips-Hill's latest podcast episode available at www.SenatorKristin.com/podcast.