HARRISBURG – In light of the numerous abuses of taxpayer dollars perpetrated by the Susquehanna River Basin Commission (SRBC), Senator Kristin Phillips-Hill (R-York) today raised serious concerns about Governor Wolf's proposal to increase funding for the commission.
An audit completed by the Pennsylvania Auditor General in November detailed a number of cases of misspent funds by SRBC, including tens of thousands of taxpayer dollars used for parties, alcohol, lavish meals and gifts for staff. SRBC also holds $10.5 million in a reserve fund.
At a Senate Appropriations Committee hearing, Phillips-Hill cast doubt on the need for Pennsylvania taxpayers to include more funding for SRBC in next year's budget.
"I heard from a number of community residents who expressed frustrations about outrageous fines and fees levied by this quasi-governmental agency. These frustrations only grew more serious when we learned they were using that money for staff parties, filet mignon and alcohol, all while sitting on a $10.5 million surplus," Phillips-Hill said. "This is an insult to hardworking taxpayers. How can we justify spending even more money on an entity that is blatantly wasting our taxpayer dollars on extravagant meals, booze and staff perks?"
Secretary McDonnell expressed his concerns and reassured the committee that changes have been made to address expense reimbursements for events and meetings.
Phillips-Hill requested that the changes to the agreement between Pennsylvania and the SRBC, which has not been updated in 20 years, be completed before the state budget deadline of June 30.
"The SRBC needs to stay within the confines of their original compact and in order to get more money from the state, need to make some significant reforms," she added.
The SRBC is a federal-interstate commission founded by the Susquehanna River Basin Compact in 1970 between Pennsylvania, Maryland and New York.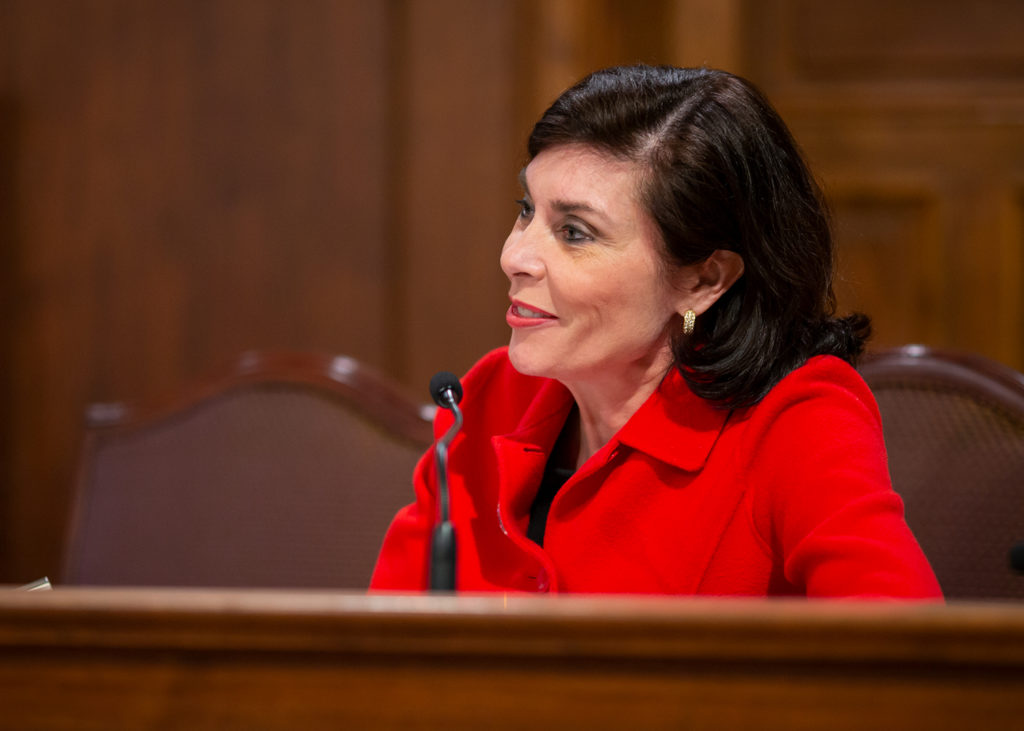 Senator Phillips-Hill questions the merits of a state budget increase for the Susquehanna River Basin Commission in light of a scathing audit late last year from Auditor General DePasquale during a Senate Appropriations Committee budget hearing with the Department of Environmental Protection.