HARRISBURG – Senator Kristin Phillips-Hill (R-York) was sworn into office today to represent the residents of the 28th Senatorial District, which is comprised of most of York County.
"I am extremely humbled by the trust that the people have placed in me and honored to represent more than a quarter million residents from York County," Phillips-Hill said, who had over 100 family and friends join her for the momentous occasion.
"I began this journey out of great concern for the future of our state and our communities and a belief that business as usual in Harrisburg just was not working. My experiences as a mother, small business owner, as a school director and as a state representative have provided a solid foundation to be a leader in the state senate. The people of York County sent me on a mission to lead by example, rein in government overreach and overspending, find ways to move Pennsylvania forward when it comes to job creation and economic competitiveness and help homeowners achieve school property tax relief," she added.
Phillips-Hill served as state representative from the 93rd District for two terms prior to her election to the state senate.
She takes her responsibility to manage taxpayer dollars very seriously. She does not participate in the State Employees Retirement System or health insurance program, and she commutes to and from Harrisburg using her own vehicle without accepting mileage reimbursement.
Phillips-Hill becomes the first female to represent York County's 28th Senatorial District. The 28th Senatorial District is comprised of 48 municipalities in York County, from Paradise Township to Peach Bottom Township and from Wrightsville to Manheim Township.
Photos from Senator Phillips-Hill's swearing-in ceremony can be found here as well as her Instagram account @SenatorKristin.
Watch Senator Kristin Phillips-Hill discuss her priorities as the new senator for the 28th District here. You can listen to her remarks here.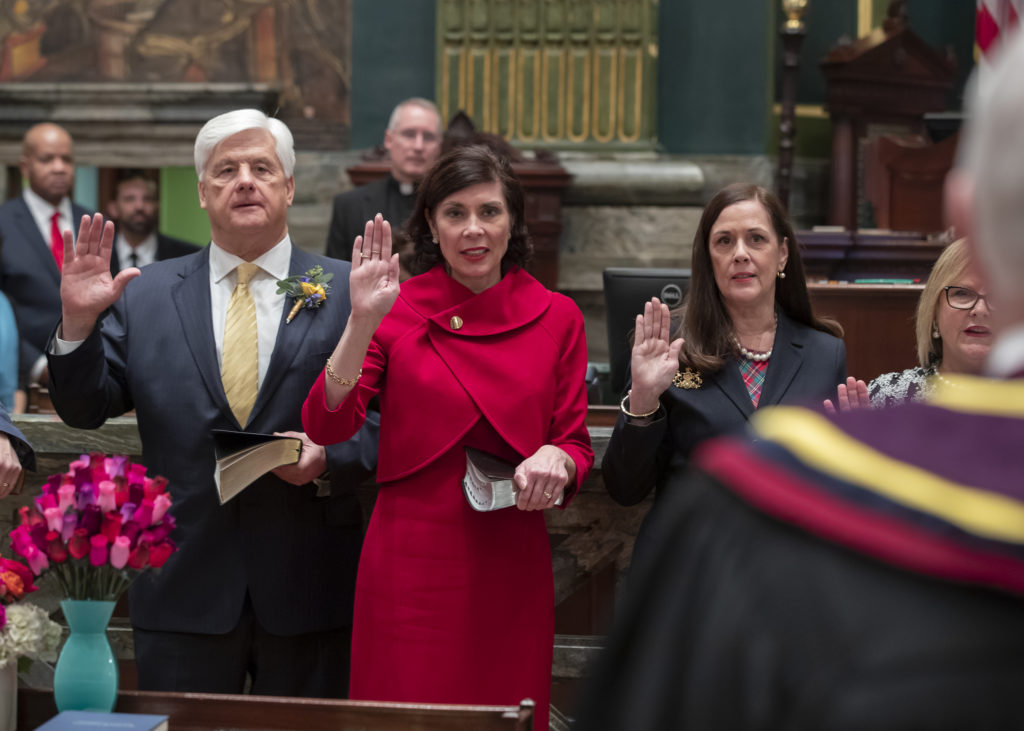 Senator Kristin Phillips-Hill (R-York) takes the oath of office on New Year's Day at the state Capitol in Harrisburg. The day also marks the start to the 2019-2020 legislative session.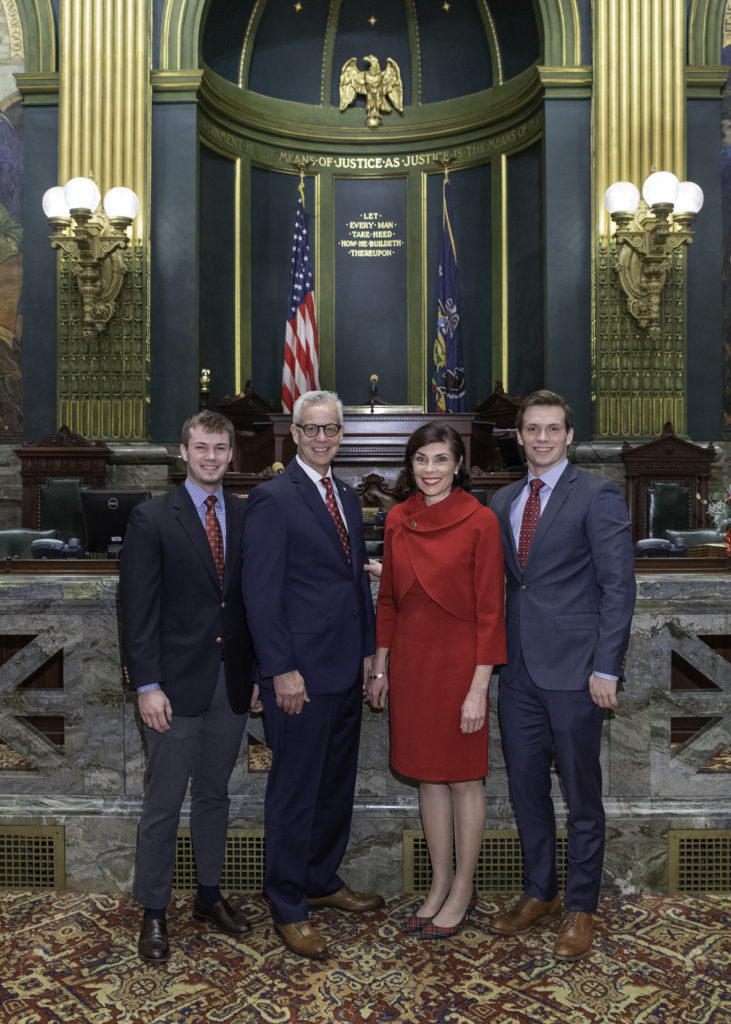 Senator Kristin Phillips-Hill (R-York) is joined by her husband, Rick, and their two sons: Spencer and Gavin.